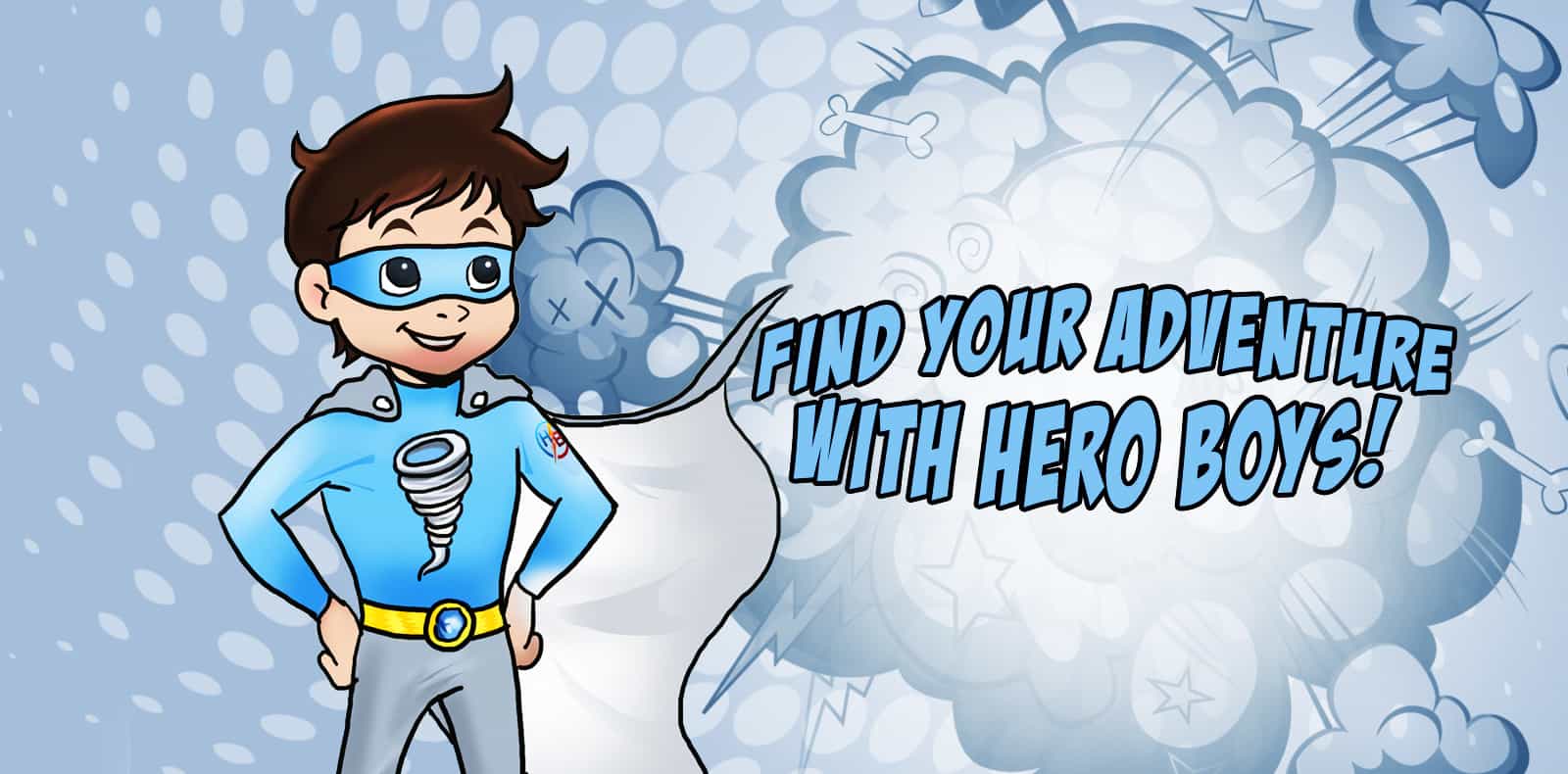 I have a little boy who's 4 and getting interested in the super hero phase. To be quite honest though, I'm not sure I would allow him exposure to the popular comic book heroes out there at such a young age due to their often graphic nature. Crissi and Ed Boland, parents of two boys, recognized the need to introduce young boys to a positive, non-violent version of the super heroes we're familiar with today.
HeroBoys is a new line of comic books and toys that cater to young boys and reinforce positive values. These super heroes celebrate the adventurous and imaginative nature of boyhood.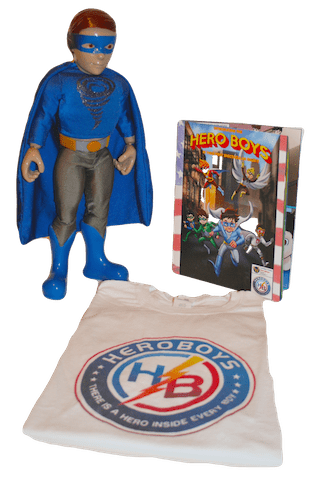 The Bolands tell us "We were tried of all the boys toys out there that seemed like an afterthought, we really wanted to find something with meaning and value for our boys. We couldn't find it, so we made it."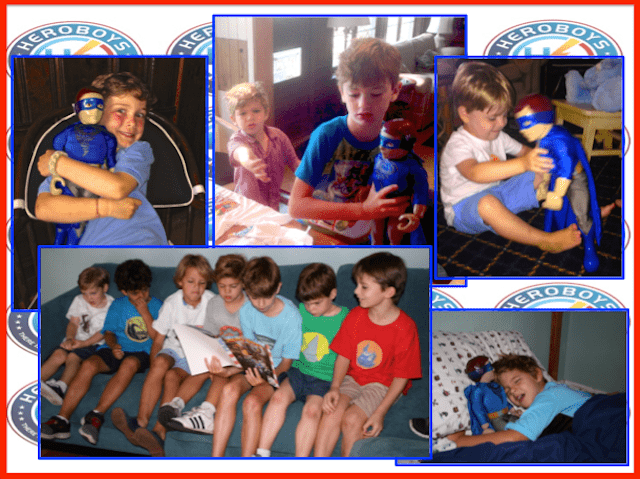 HeroBoys is currently crowd funding its project via Kickstarter and so far there are 6 characters, each with super hero-like names and personalized traits that speak to the issues young boys face; such as Rocko who's painfully shy but hides enormous inner strength.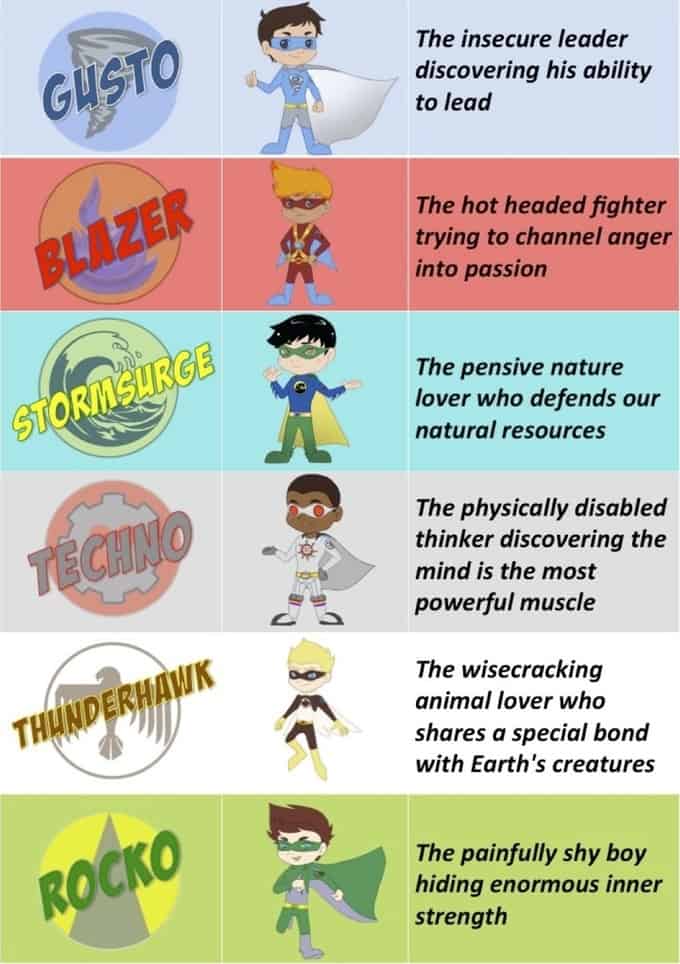 You will be able to choose the character of your choice if the project is funded which comes as a sizeable 18″ plush and plastic doll with functioning elbow and knee joints. In addition to the heroes, a comic book will also be provided as a first issue or monthly subscription that will include a lesson parents can use to teach kids on the topics of being honest, decent and determined.
Find out more about HeroBoys on their Kickstarter page.
(All images via HeroBoys)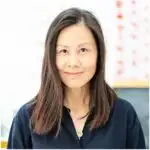 Agnes Hsu is a mom of three and has been inspiring parents and kids to get creative with easy activities and family friendly recipes for over 10 years. She shares her love for creative play and kids food to her 2MM+ followers online. Agnes' commitment to playful learning and kindness has not only raised funds for charity but also earned features in prestigious nationwide publications.