So far we've introduced you to what 3D printing is and why it matters, jumped right into creating 3D models, and explored 3D printers and 3D printing services. You can catch up with part one here and with part two.
We have certainly come a long way but at the same time, we understood that starting something new like this can be intimidating, especially for children.
Of course we wouldn't let you dive into 3D printing all alone!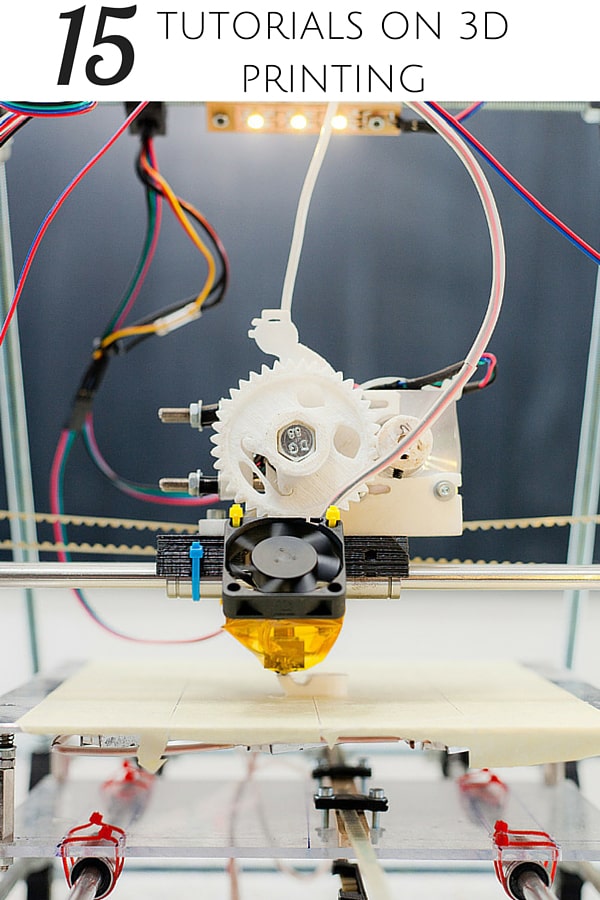 Just for you, we have put together a collection of resources, guides and tutorials to help cover the basics and then some. You'll be up and running in no time!
3D Printing Ideas
There are dozens of 3D printing communities online where you can find amazing 3D models to print from or to be inspired by. This content is primarily community generated and curated, so if you do create your own cool designs, also feel free to share!
3D Modeling Software Tutorials
Shapeways is an awesome 3D printing resource with great tutorials for kids:
Interested in converting 2D drawings and text into 3D models? Check out these video tutorials:
3D Printer Setup
3D printers are machines and like any machine, although some come ready to use out of the box, they will need to be setup and properly maintained.
If you can't find out through the manufacturer's website, these videos are great guides for setting up your 3D printer:
Tom's Guide's YouTube channel is another great resource for setup guides, FYI's, reviews; you name it, all about 3D printing!
3D Printed Finished Product
After your 3D print is finished, you can customize it in a number of ways including sanding it down for a smoother look and feel or customize it with some paint:
How to Finish Off Your 3D Print
Courses & Learning Programs
Interested in kids learning more about 3D printing? Check out these books and workshop resources:
Make.Digital Education Initiative
Maker Shed Intro to 3D Printing Bundle
If you've made it this far with us, hopefully we've sparked your interest, assuming you haven't already jumped right into 3D printing!
The 3D printing industry is booming and will change all other industries from education and manufacturing to food and space exploration. 3D printing thrives on the imagination and creativity of us as makers but more important, it puts the ability to make things in your hands. The possibilities are limitless whether you want to create design art pieces, your own toys and gifts, or even start your own business.
To find out more about the world of 3D printing, check out Kid's Creation Station where we turn your children's 2D drawings into 3D printed sculptures and our parent site 3DP4E for the latest in 3D printing news.