Wach the video above to see how to make these cute Paper Bag Woodland Animals and make sure to subscribe to our YouTube channel for more fun videos!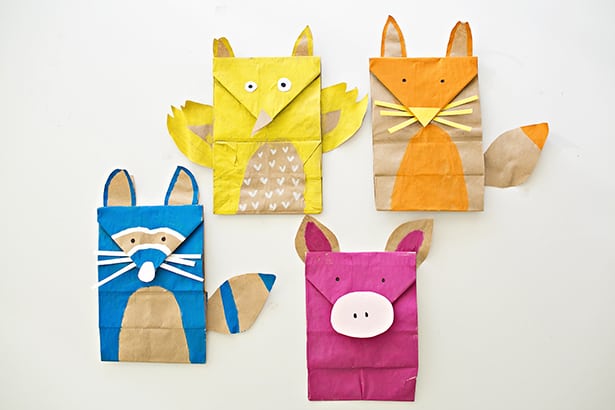 I'm delighted to share with you this adorable Paper Bag Woodland Animal Craft featured in one of my favorite new craft books, L'Atelier Recup, by Marie-Laure Pham Bouwens and Steffie Brocoli.
You might recognize Marie-Laure's name as she is one of our favorite contributors on the site. Take a look at some of her most popular posts here, Weather Wheel, Paper Airplanes, and Cardboard Castles.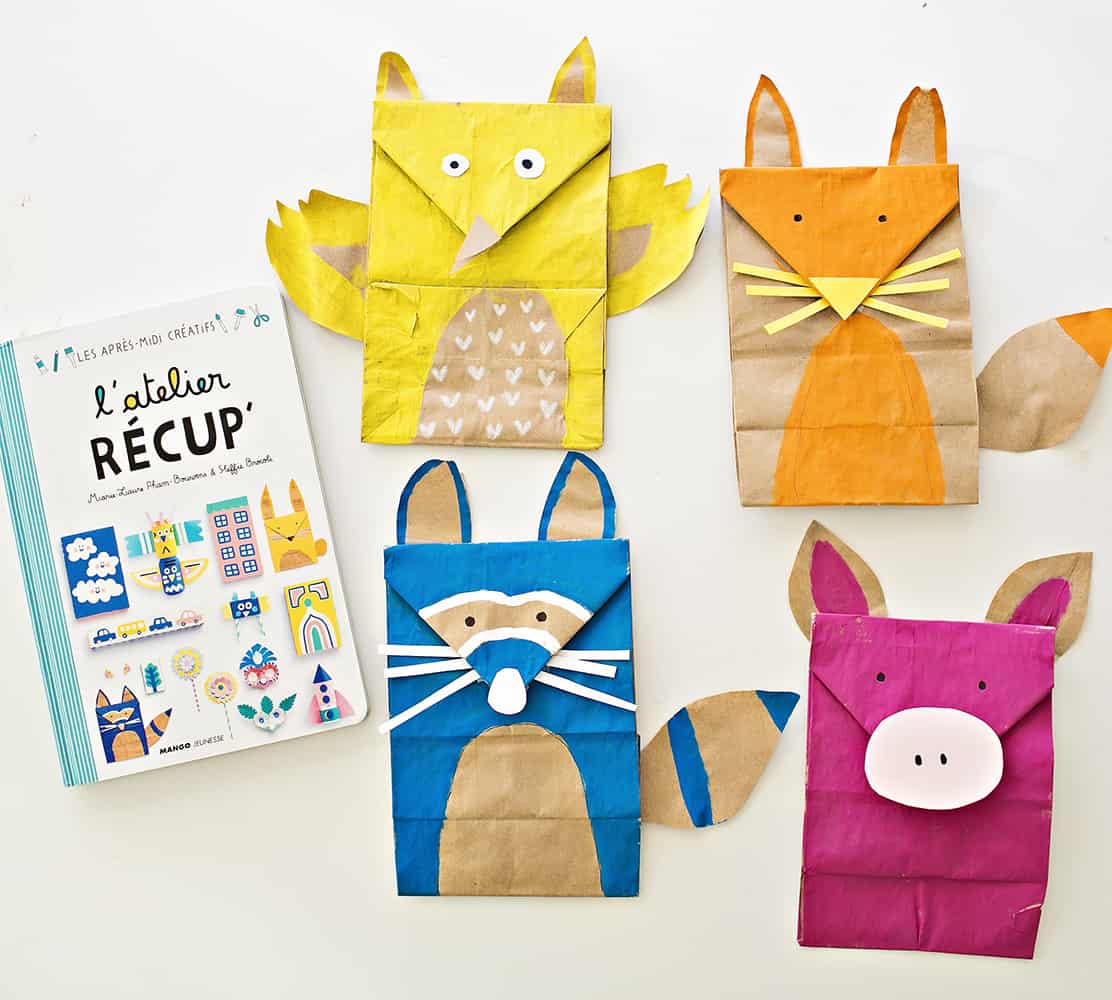 Marie-Laure also has her own creative site, La Maison de Loulou, which I highly recommend stalking for creative projects both kids and adults will enjoy. Steffie Brocoli is a wonderful Paris illustrator with bright, modern illustrations.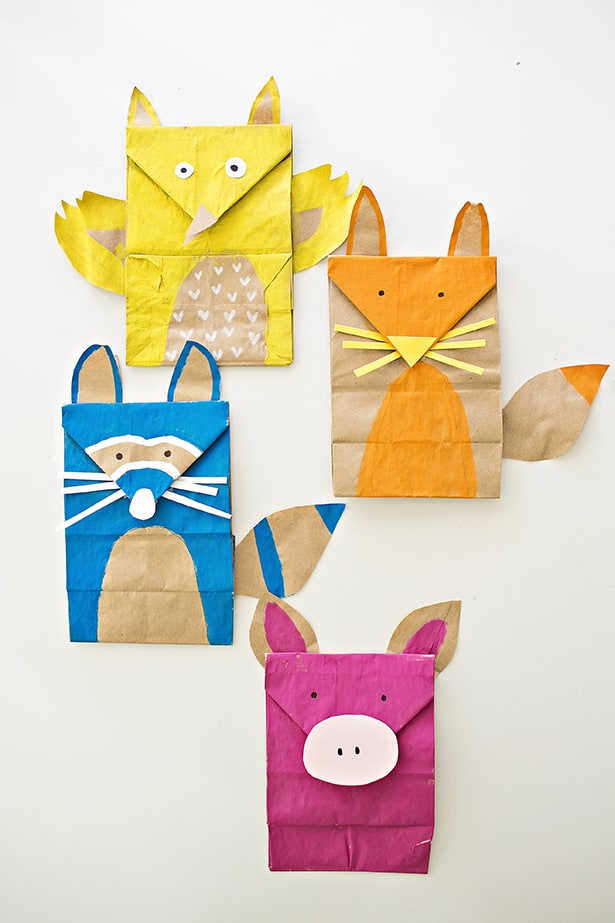 Marie-Laure and Steffie have actually come out with two creative craft books, L'Atelier Recup as mentioned, which features playful and colorful crafts made from simple materials in your home; think paper bags, paper tubes, and cardboard. The second book is called L'Atelier Imprimerie, which features cool stamping techniques like shaving cream art, rolling pin prints, and how to make your own easy foam stamps.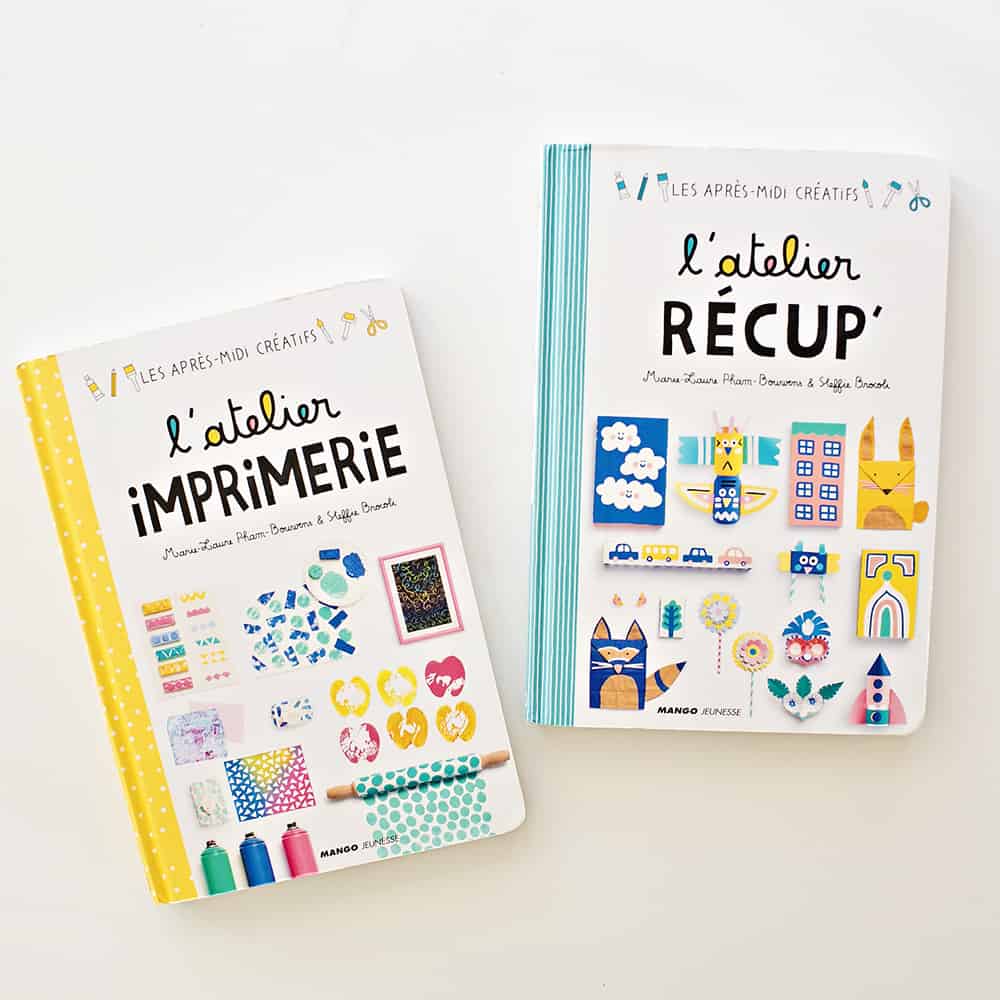 You may notice the titles are in French and that's because both authors hail from France! But the projects are super simple to follow with beautiful step-by-step photography, so they transcend language.
With limited knowledge of French, we were easily able to follow the photos to make these adorable Paper Bag Woodland creatures.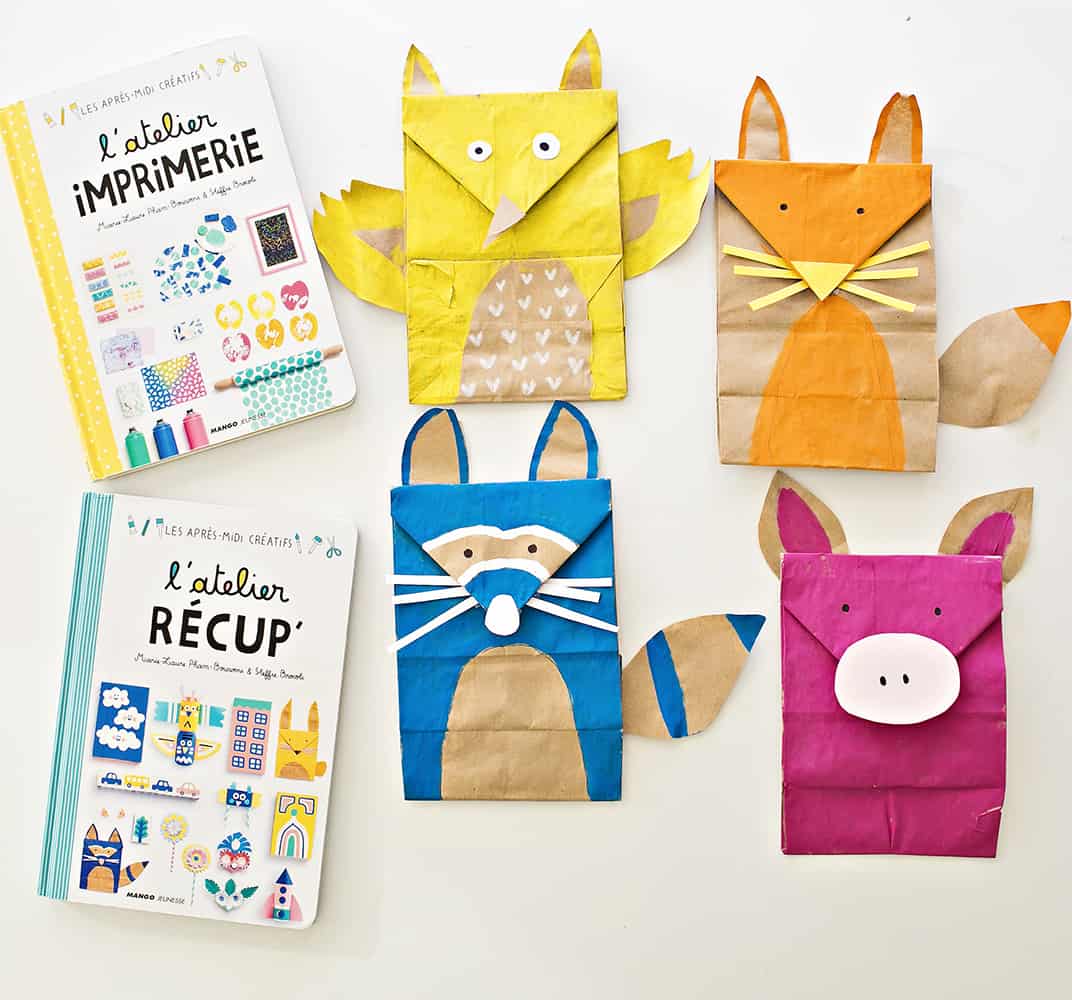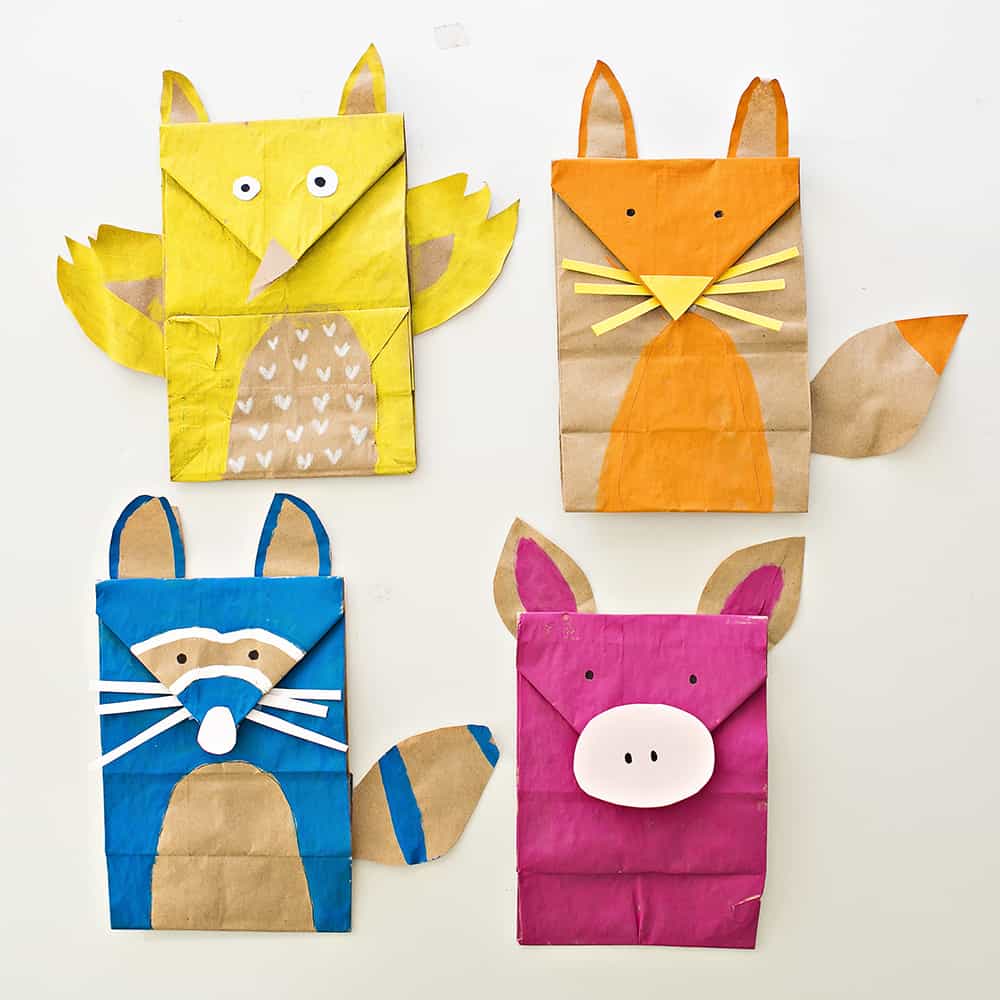 Watch the video above at the beginning of post to see how to make these cute paper bag animals and make sure to watch until the end for a peek inside the book!
Paper Bag Woodland Animal Creatures – Materials:
(from L'Atelier Recup craft book)
– Lunch size paper bags
– Paints in various colors (we used acrylic paints)
– Colored Cardstock
– Scissors
– Double stick tape or glue
– Black marker and white colored pencil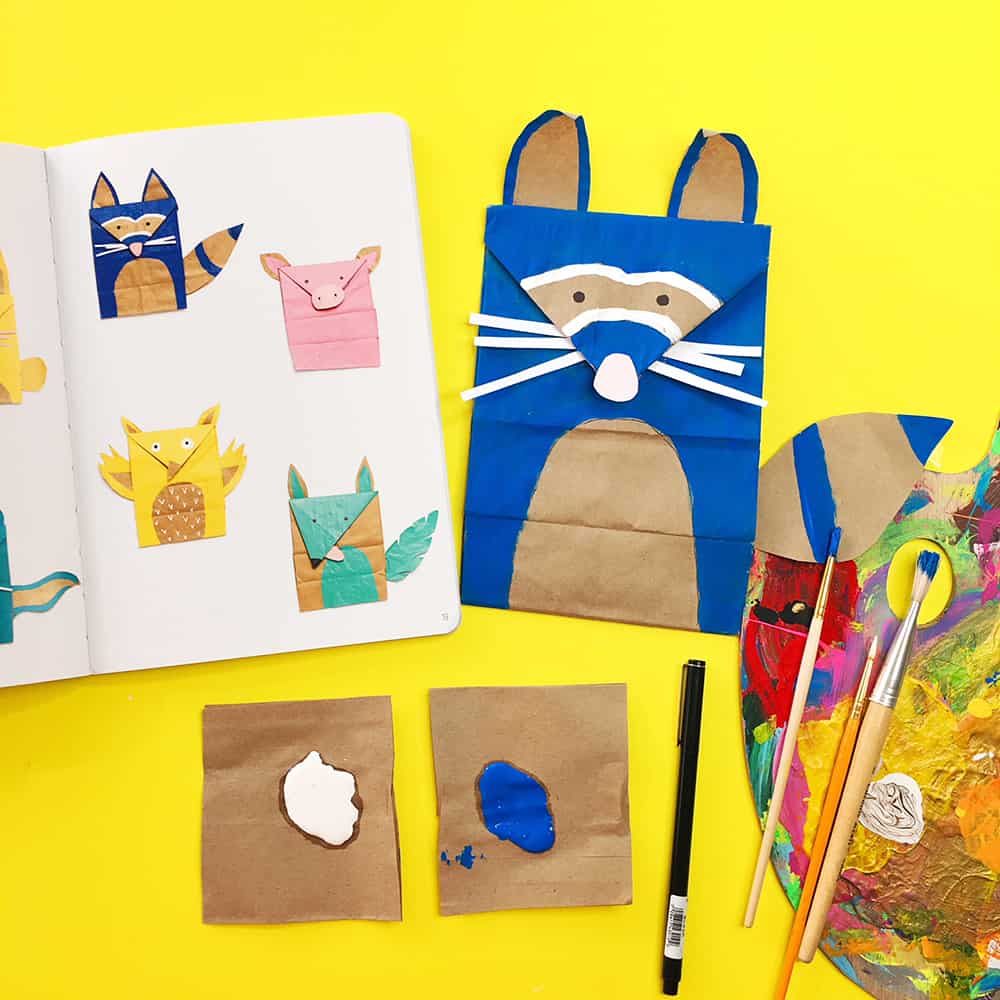 Instructions:
Step 1. Watch the video to see how to fold down the paper bag. Then simply follow the photos in the book to paint the animals. We ended up making two foxes, an owl and pig.
Step 2. Cut out features like tails and ears from another paper bag.
Step 3. We used colored cardstock for other features like the pig and fox nose as well as white cardstock for whiskers.
Step 4. Use double stick tape or glue to adhere the features.
Step 5. Last, draw on the faces with a black marker. For the owl, we used a white colored pencil for the drawn-in hearts.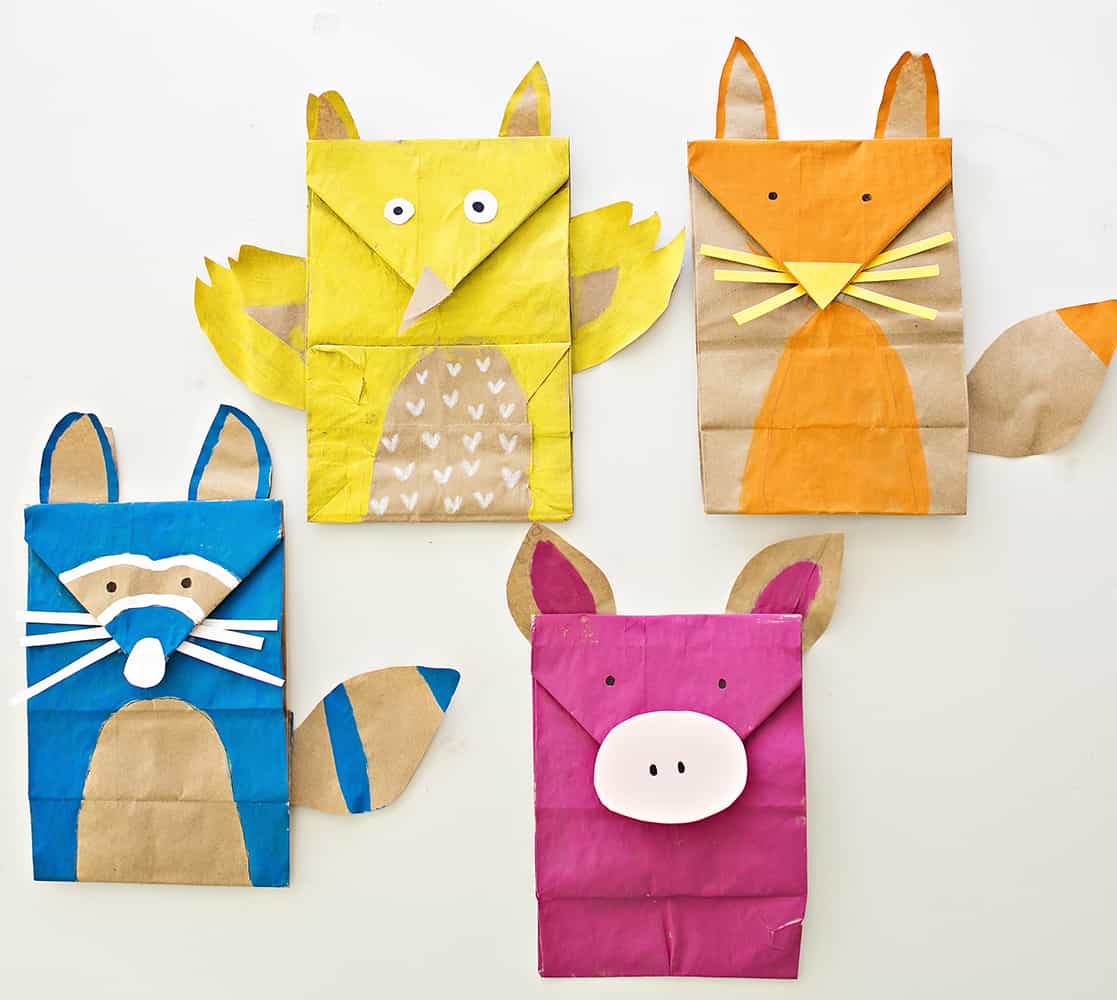 How cute are these Paper Bag Animals for imaginative play? You can also stand up the bottoms so they stand upright.
Thank you Marie-Laure Pham Bouwens and Steffie Brocoli, for sending your beautiful craft books for review!
You can purchase L'Atelier Recup and L'Atelier Imprimerie on Amazon.
______________________________________________________________________________________________________

Disclosure: Some of the links in the post above are "affiliate links." This means if you click on the link and purchase the item, we will receive a small affiliate commission. Regardless, we give our promise that we only recommend products or services we would use personally and believe will add values to our readers.