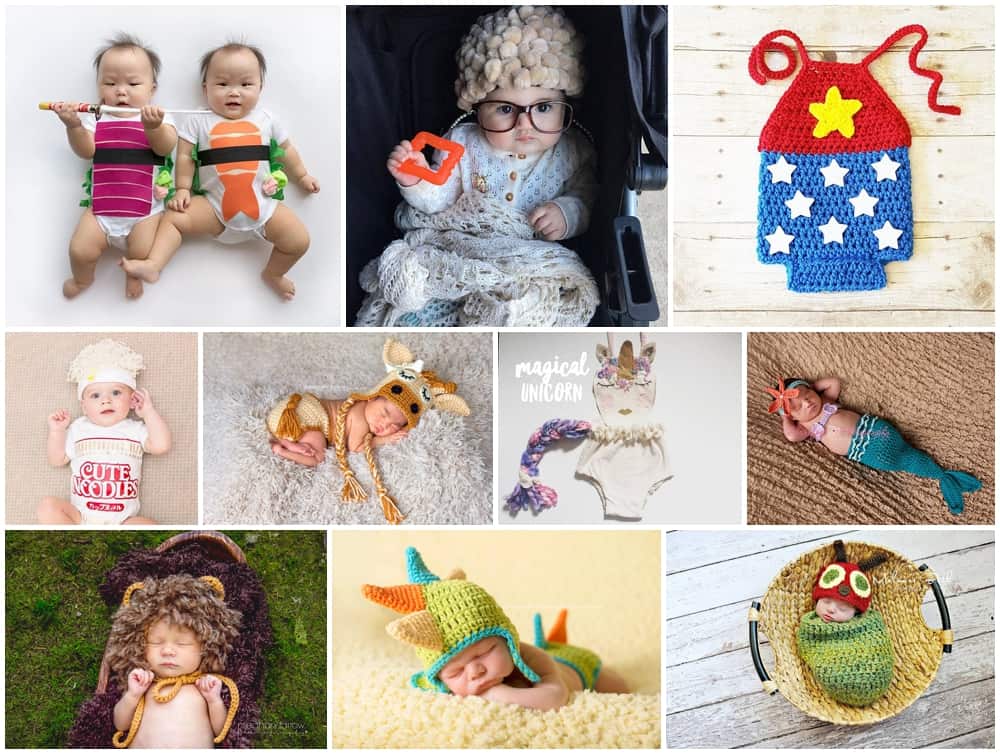 Happy Halloween! Nothing is more adorable than putting your baby in a cutesy costume for the holiday. While monkeys and baby witches may be easy go-tos, these costumes are sure to be a hit while trick-or-treating or at a family party. Snap some photos that you'll cherish forever of your darling babe in these 10 adorable Etsy handmade baby Halloween costumes.
If you want to make your own this year, check out these cute baby DIY costumes!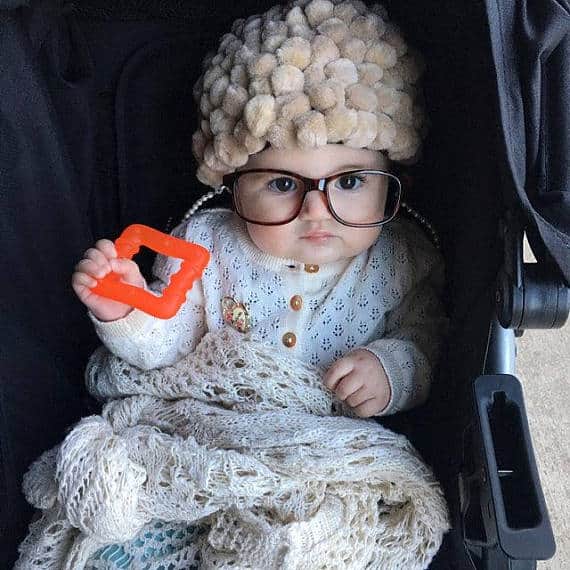 Grandma Costume Hold onto your dentures. This lil' old lady costume will have you breaking out the walker for your little one. Pick up a hat, glasses, and glasses chain holder to complete the granny costume for your doll baby.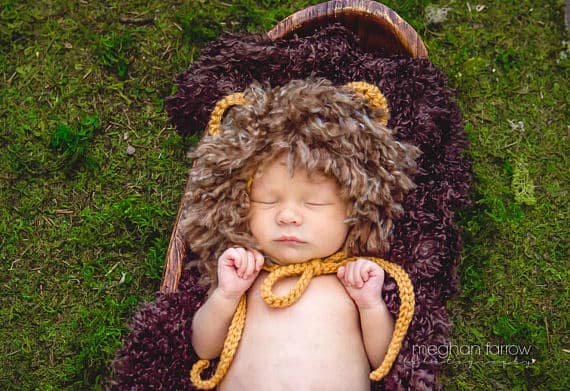 Lion Costume After a fun Halloween night, your little lion will sleep tonight. Before he drifts off to a jungle dreamland, put on this lion hat and cutesy diaper cover.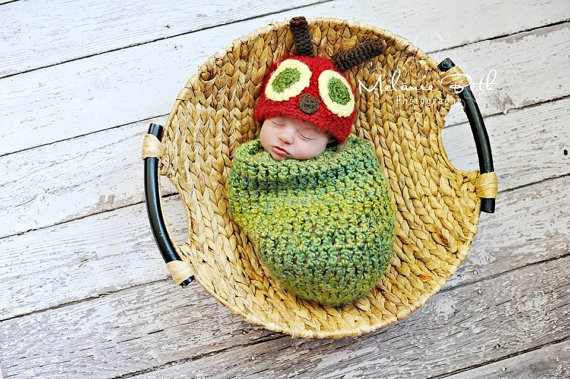 Caterpillar Costume Reminiscent of one of baby's favorite books, your caterpillar cutie will be more beautiful than a butterfly in this made to order costume.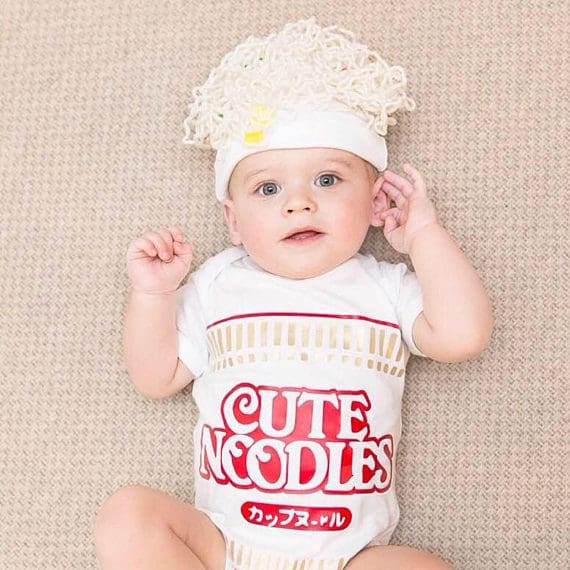 Cup of Noodles Costume Who would have thought that a quick and easy lunch could make such a delightful costume for your dear? Eat them up with this cup of noodles onesie and ramen hat.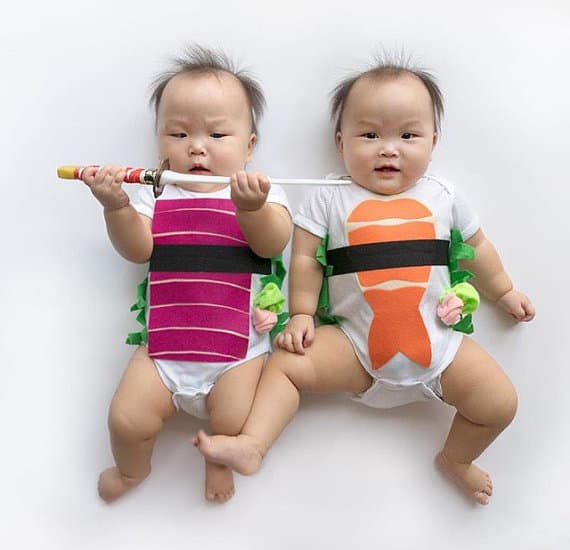 Baby Sushi Costume Nigiri? Sashimi? Let them know how you roll with this customized baby sushi costume for your little fish.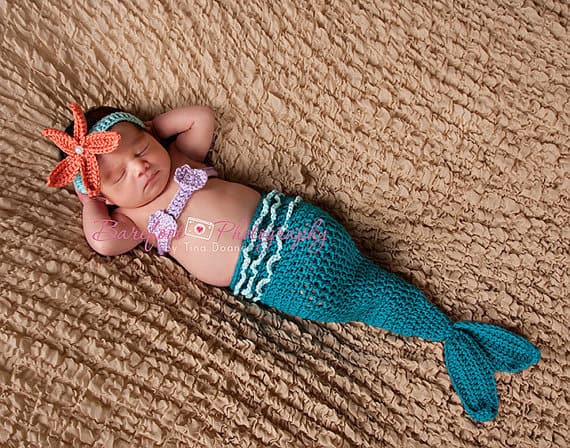 Mermaid Costume You'll be pressed to find anything much cuter under the sea than this sweeter than shellfish costume for your little mermaid. It comes complete with a tail, lavender top, and starfish headband.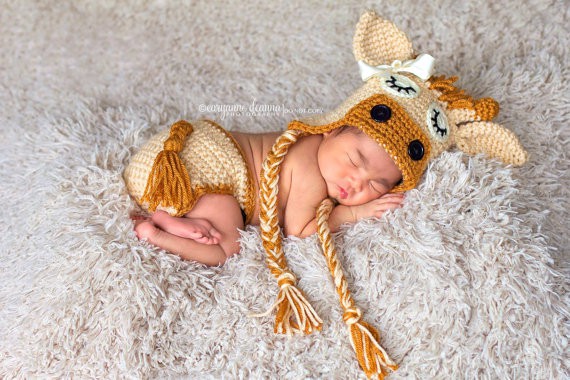 Giraffe Costume I don't think I am sticking my neck on the line when I say that this crochet baby giraffe costume will be the perfect costume for your little girl. Adorable!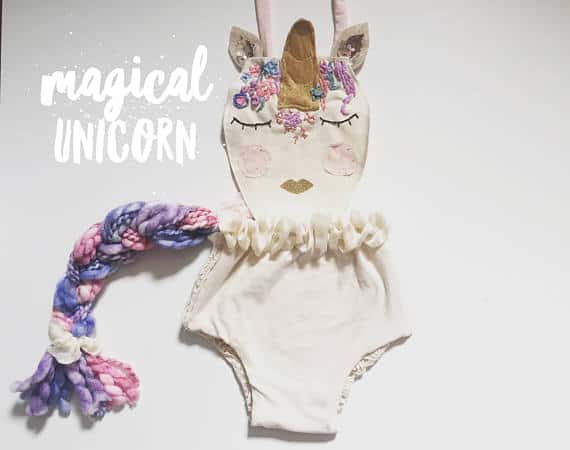 Unicorn Costume Do you believe in unicorns? If you don't, it's time to start with this handmade costume made for your little one. The set includes a hat, scratch mittens, diaper cover, and booties.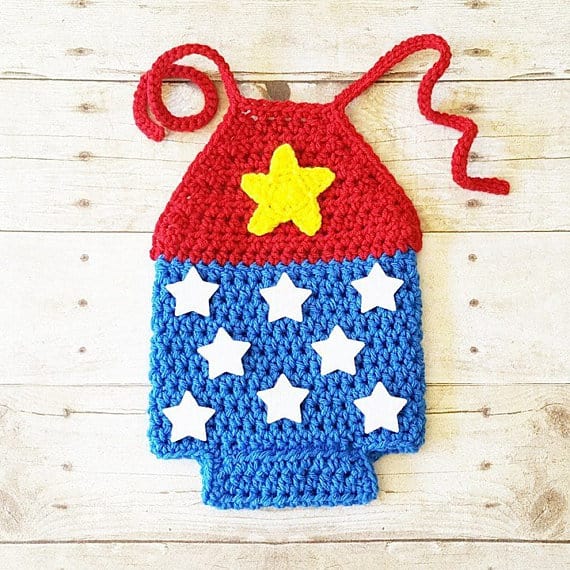 Wonder Woman Costume Your baby may have not seen the latest movie, but you know they'll be at superhero status with this out of this world Wonder Woman costume. This crochet romper is sure to top your list.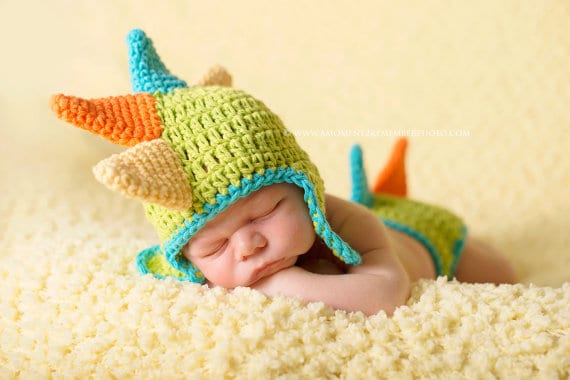 Dinosaur Costume Who said dinosaurs are extinct? Your cutie will be roaming the earth in this sweet dino-themed hat and diaper cover.
Whether you are trick-or-treating with baby, attending a party, or taking a few sweet Halloween photos, these 10 adorable Etsy handmade baby Halloween costumes will have you ready to dress up your sweet babe! Check them out, and enjoy the holiday!
Lots more Halloween costumes and creative projects HERE.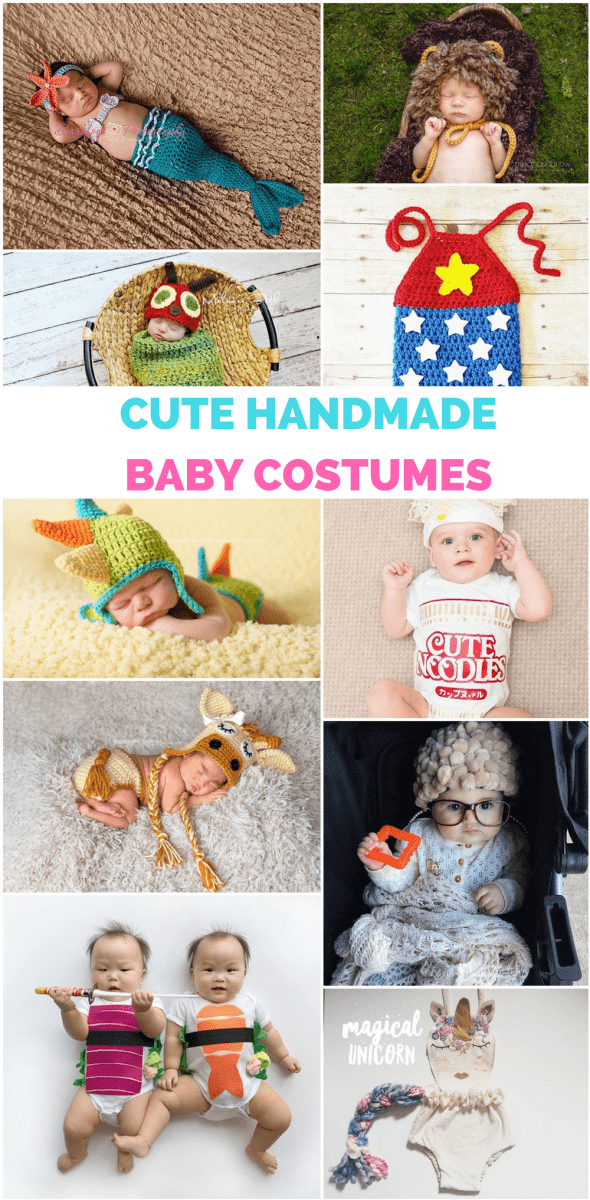 ______________________________________________________________________________________________________
Disclosure: Some of the links in the post above are "affiliate links." This means if you click on the link and purchase the item, we will receive a small affiliate commission. Regardless, we give our promise that we only recommend products or services we would use personally and believe will add values to our readers.