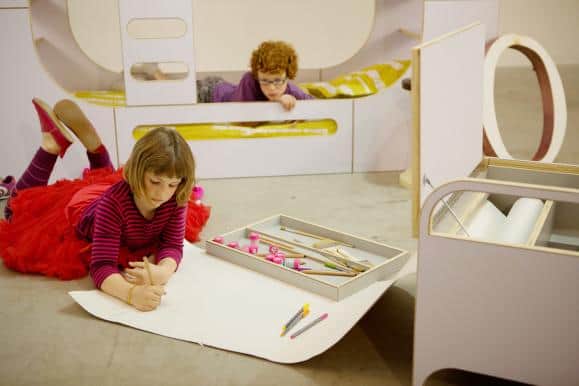 Getting kids to be creative often involves giving them the tools to express their inner artist. The Doodle Arts and Crafts box from London based IO Kids Design is a versatile and modern tool for the home that holds all your kids' art supplies neatly in place.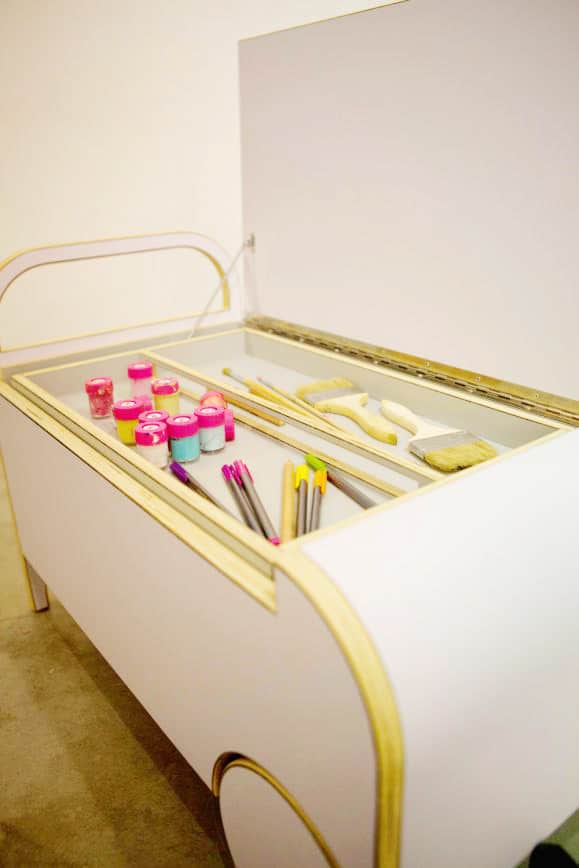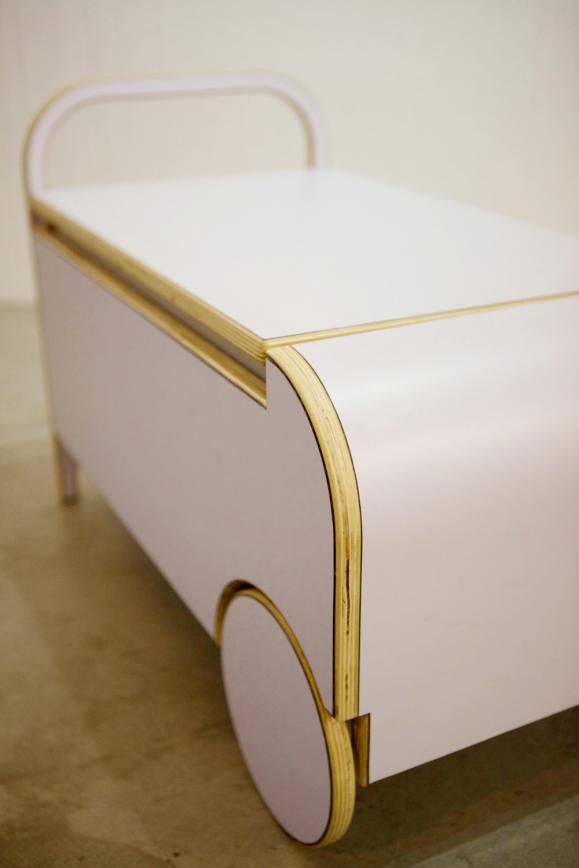 The integrated wheels allow kids to move the crate from room to room and doubles as a bench seat with storage for art work. A removable tray stores all your art supplies in place and a roll of paper is attached which pulls out to invite kids to draw spontaneously when the mood strikes.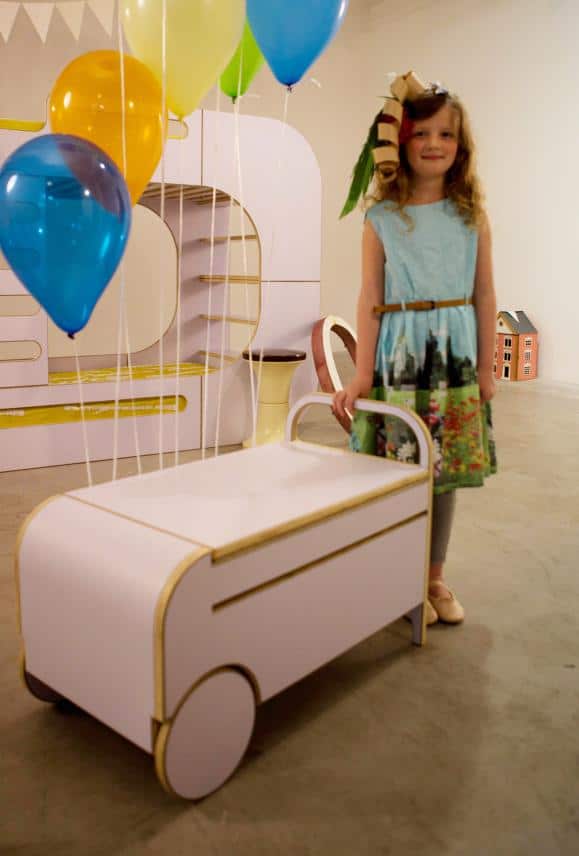 The doodle crate is sustainably constructed with Scandinavian birch plywood. If you don't have the space for a dedicated art studio, room or table for the kids, this is a great option to inspire their creativity.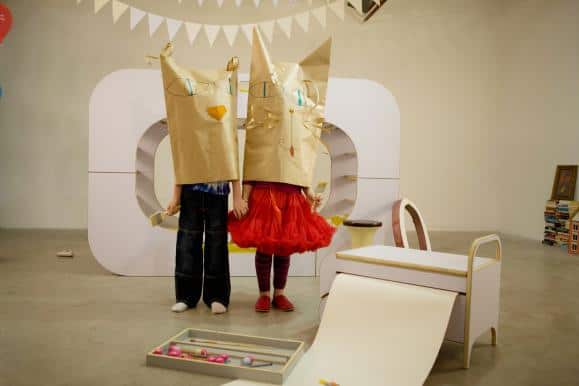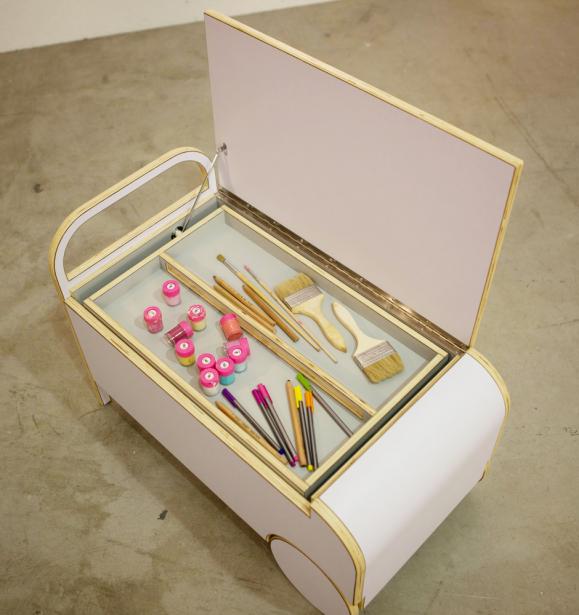 Find out more over on IO Kids Design's website where they also offer versatile and modern kids home furnishings like bunk beds and tables.
(All images via IO Kids Design)