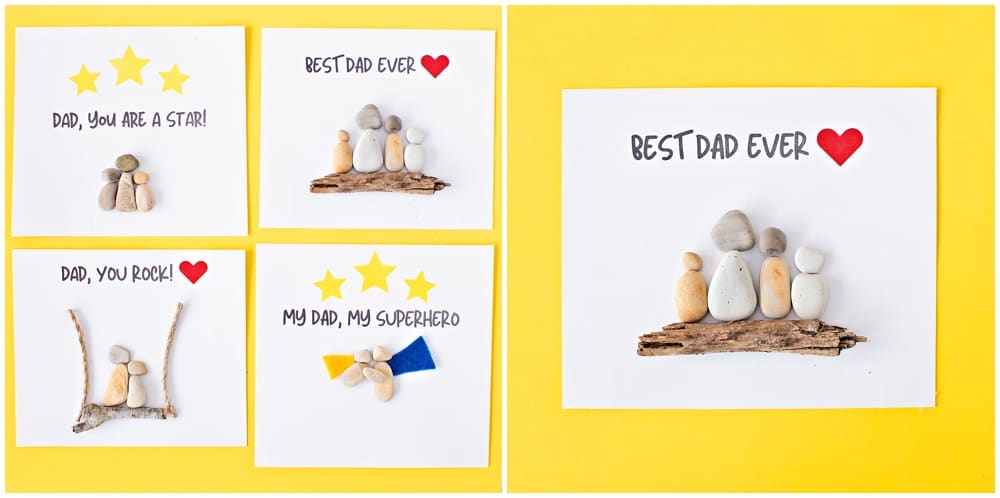 By using this site, you agree to our Terms of Use. This post may contain affiliate links. Read our disclosure policy.
Follow us on Instagram for more fun ideas for kids!
Watch the video below to see how to make lovely Father's Day Pebble Rock Art. Make sure to subscribe to our YouTube channel for more fun videos!
This sweet Father's Day Pebble Rock Art is a sentimental card he'll cherish and will love displaying or framing to keep forever.
We've been making lots of pebble rock art lately and love what a beautiful and sentimental handmade gift it is.
With Father's Day around the corner, we made some fun Father's Day Pebble Rock Art cards.
We show 4 different patterns and have included some printable quotes you can print out for free (see below under Materials) but you can customize your pebble rock art any way you can which is the beauty of making it!
Before starting, we highly recommend reading our How to Make Pebble Rock Art post so you can orient yourself with some common questions as to where to find pebble rocks and the best glue to use.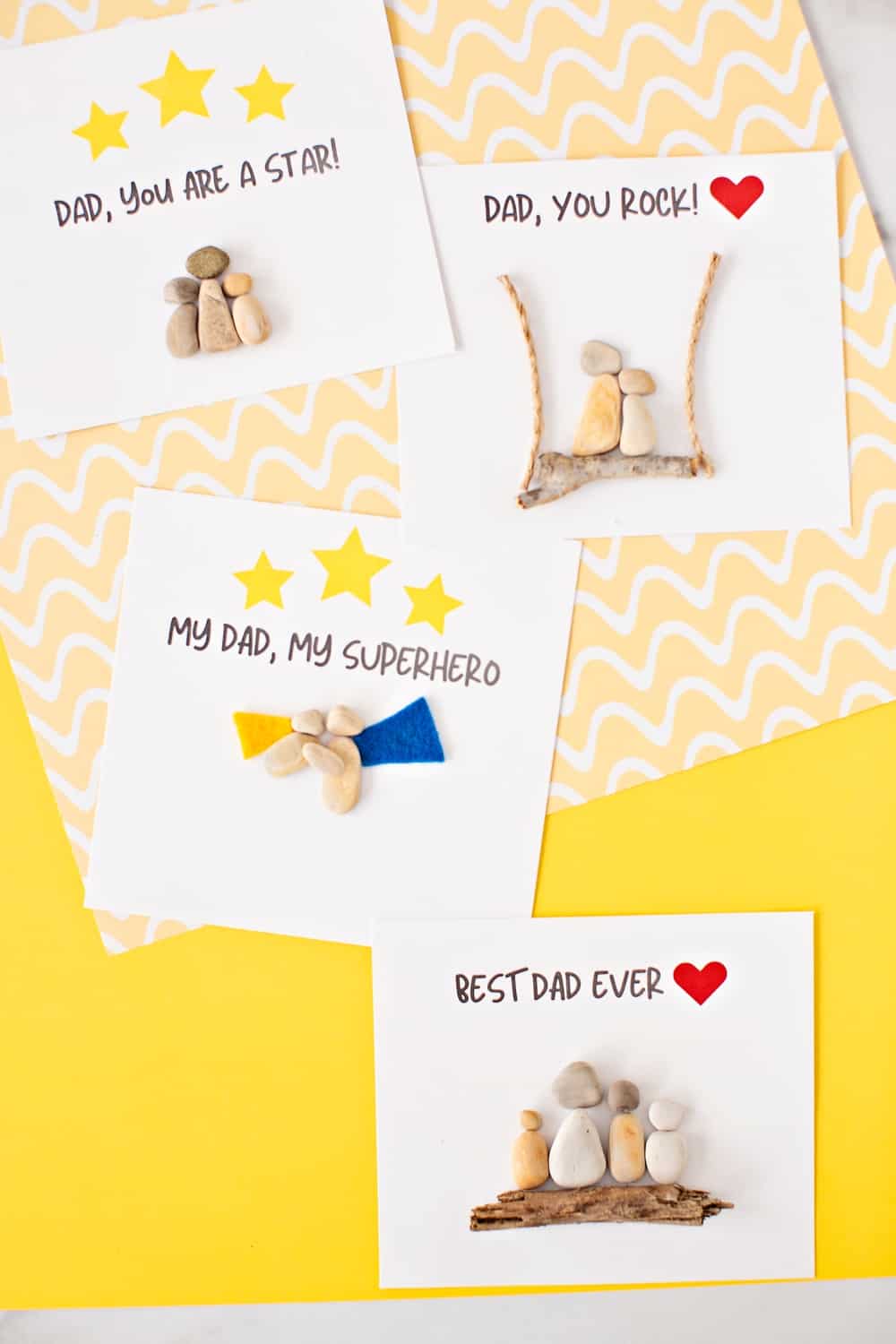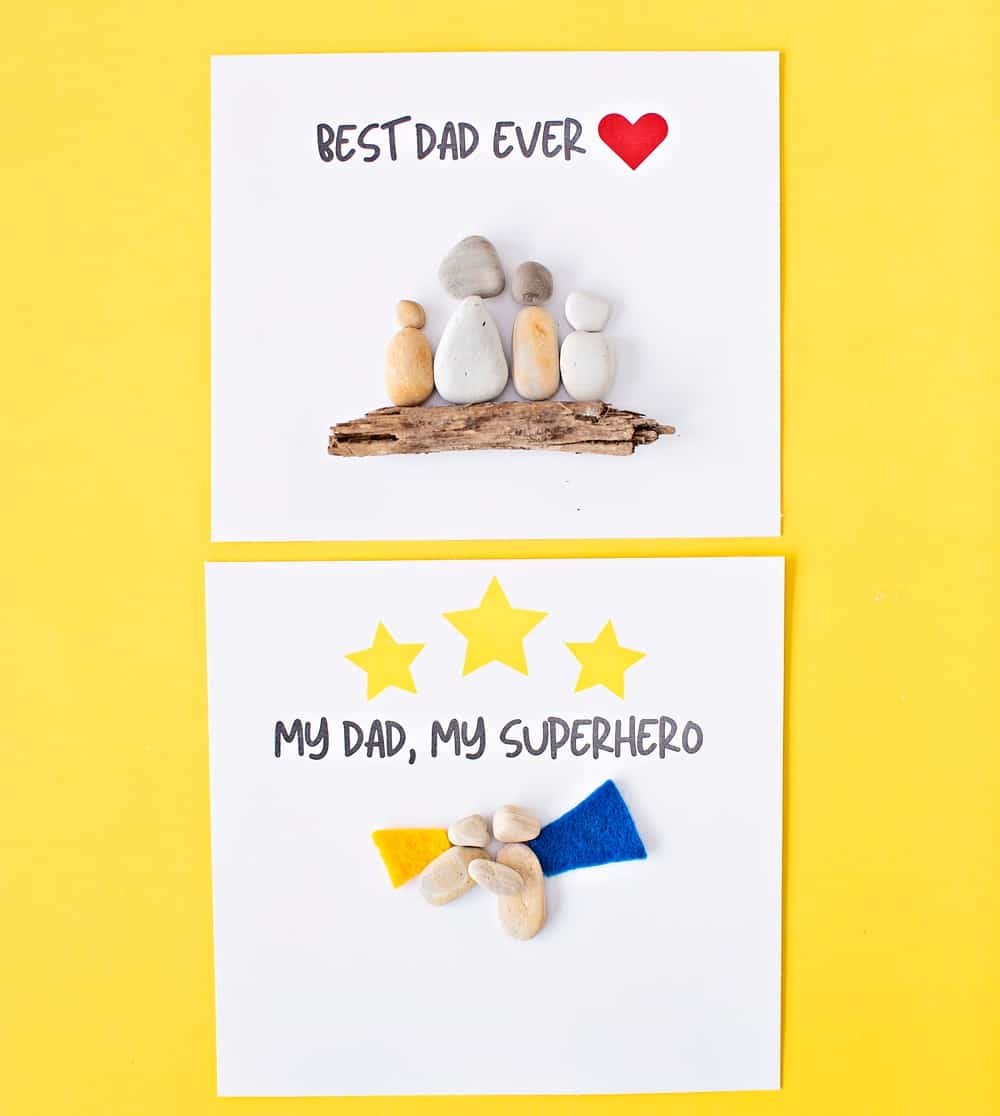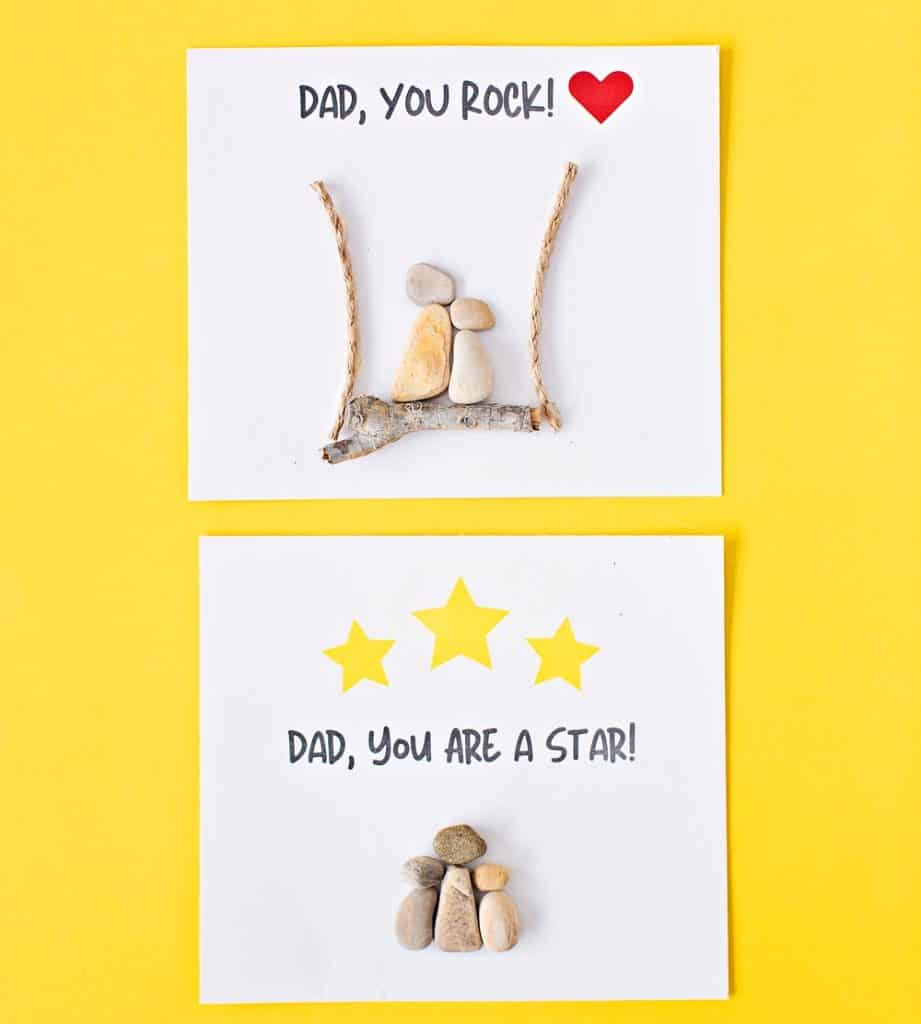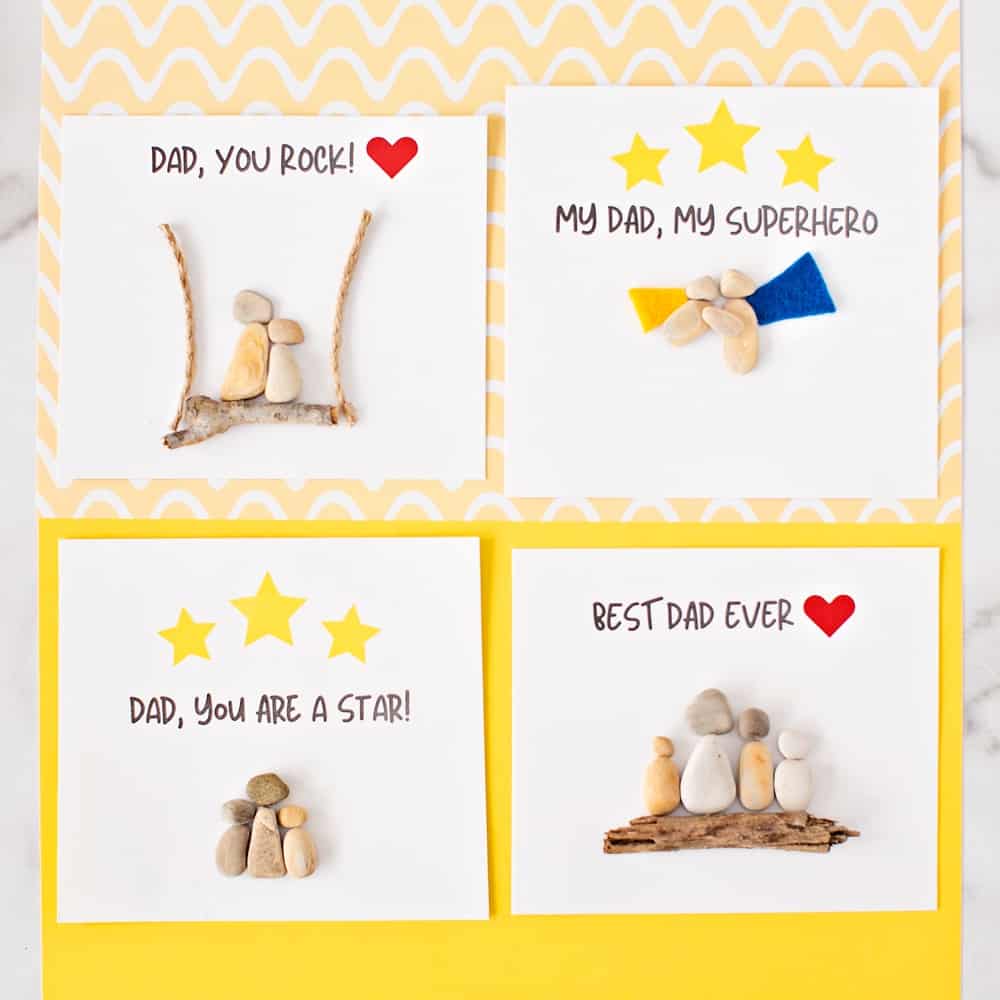 Should I frame my Father's Day rock card?
That's up to you! In our how to pebble rock post, we show how you can frame your pebble art which is very common.
However, we also love the concept of gifting these as cards! We chose to print out quotes on cardstock and cut them around 5″ x 5′ or square shaped to make a simple yet unique card for Father's Day.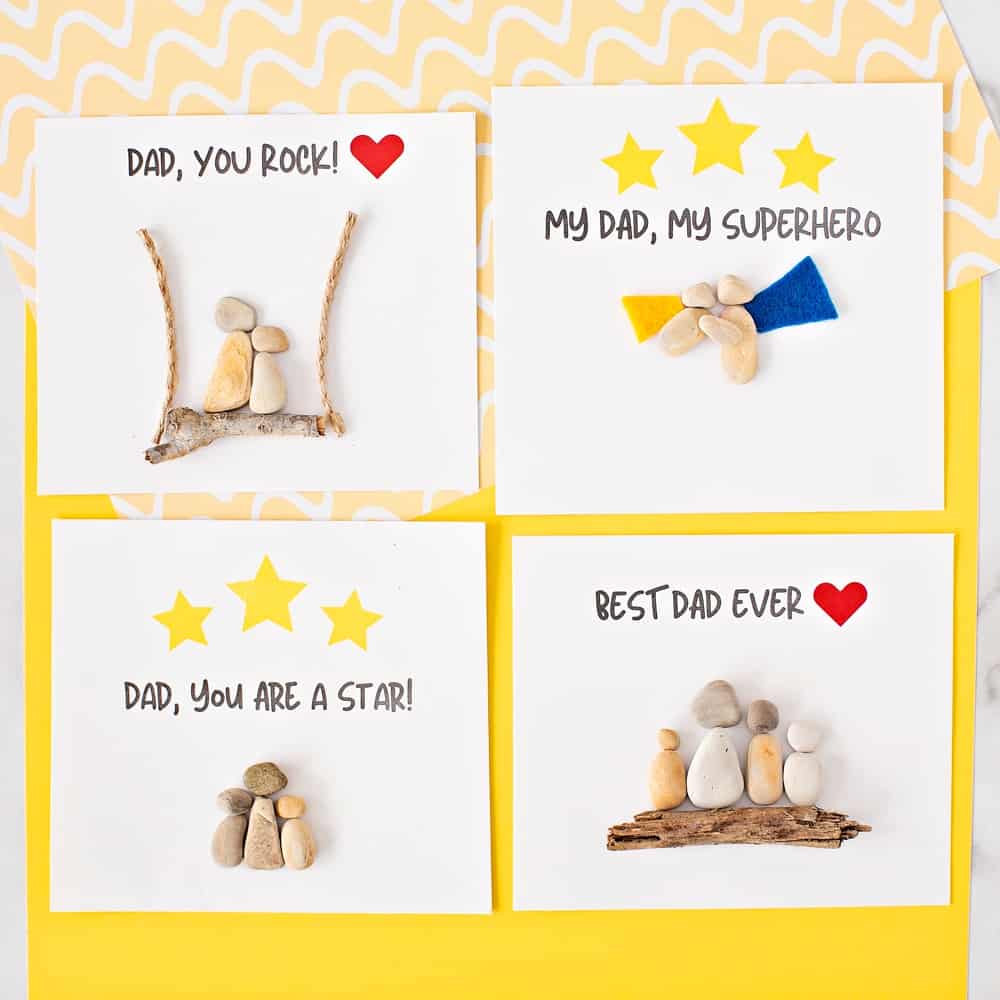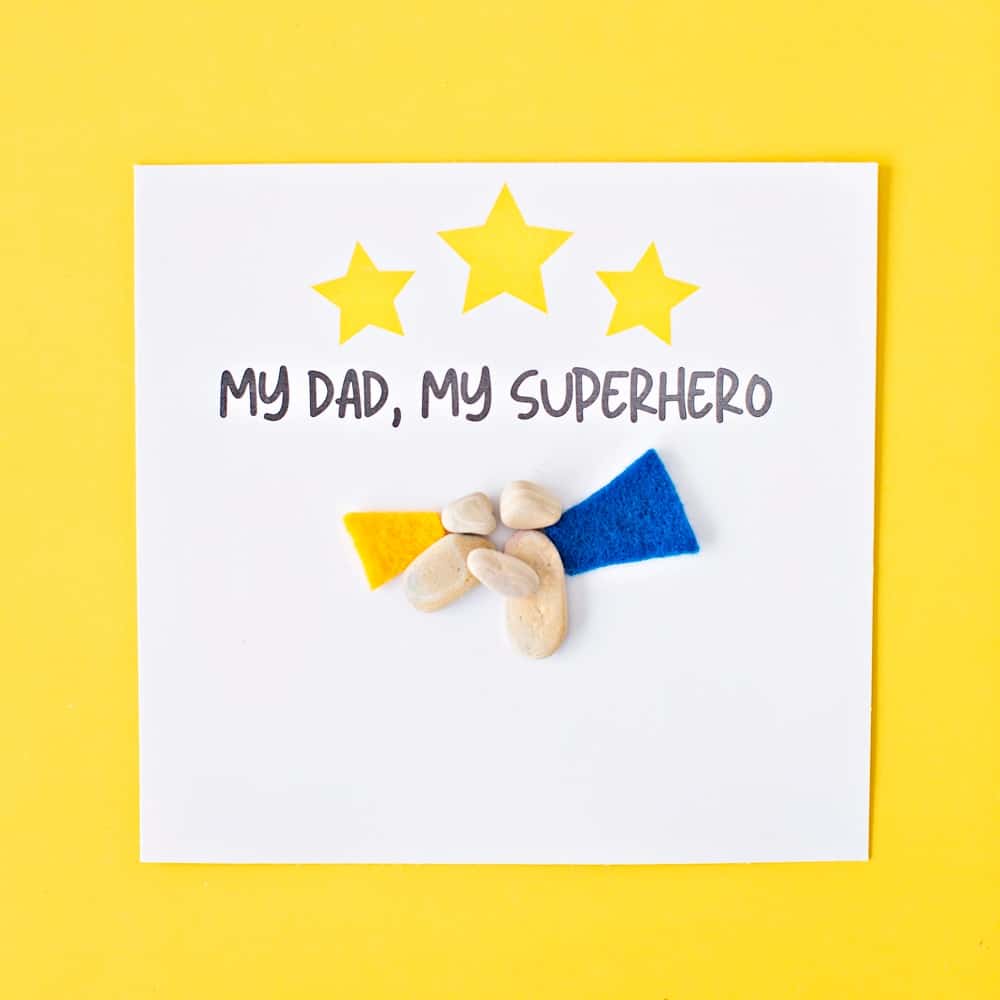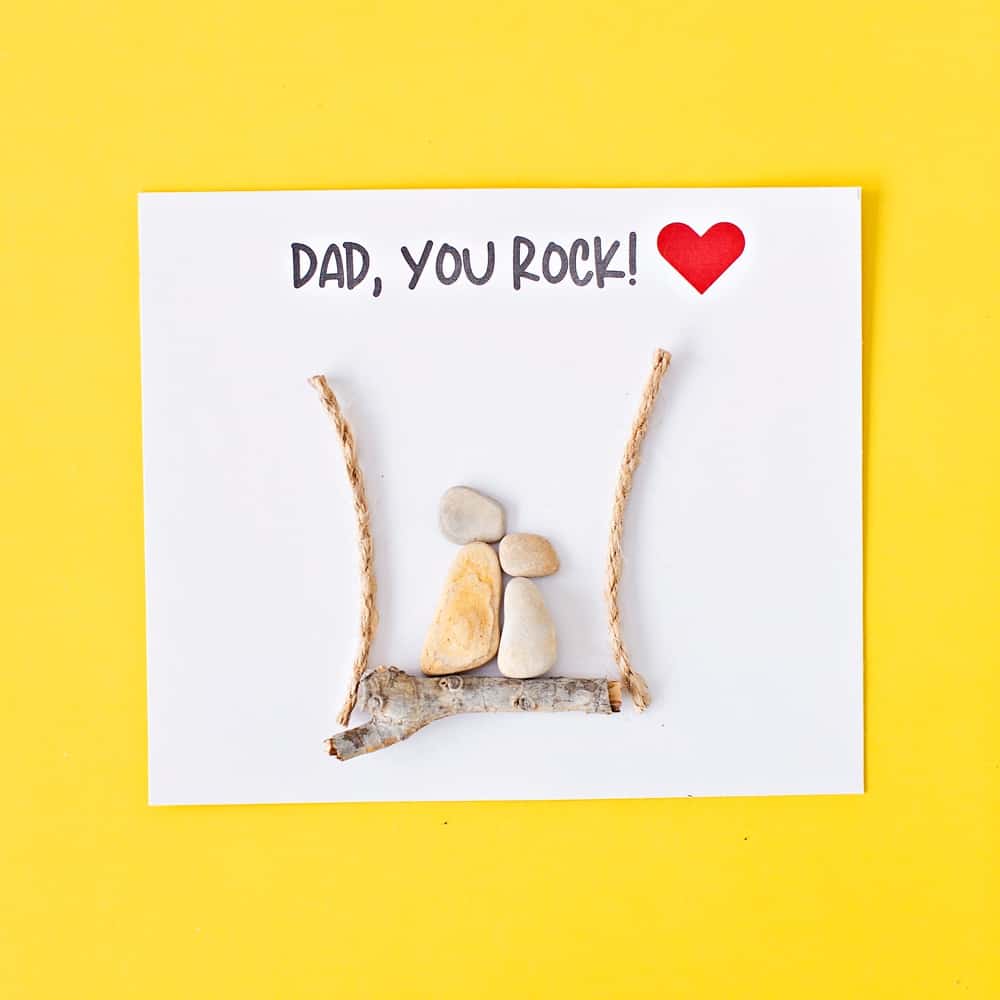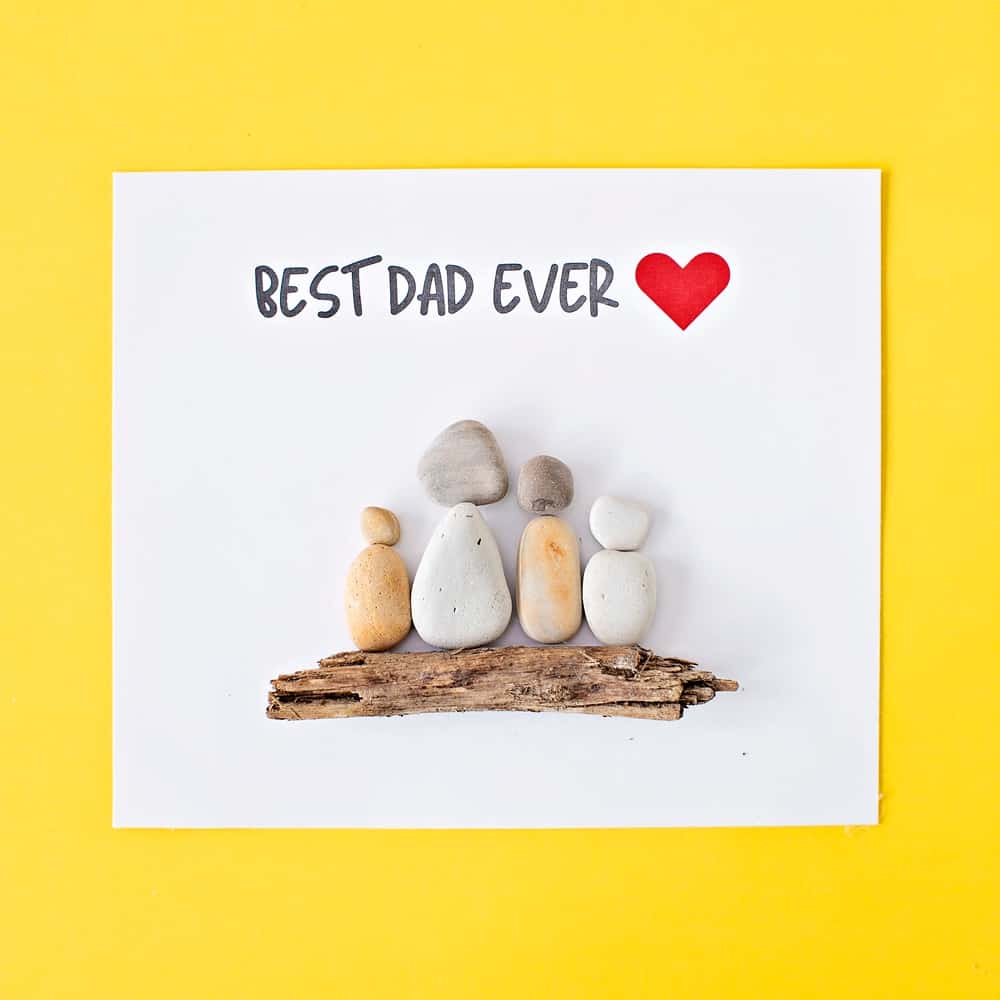 Father's Day Pebble Rock Art – Materials:
Glue (hot glue is fine if you don't plan to move your art, but for cards, we suggest stronger adhesives like e6000 or Gorilla Glue for longevity)

Cardstock

Decorative elements (eg. wooden hearts, craft flowers, branches, artificial leaves or trees, small clipboards)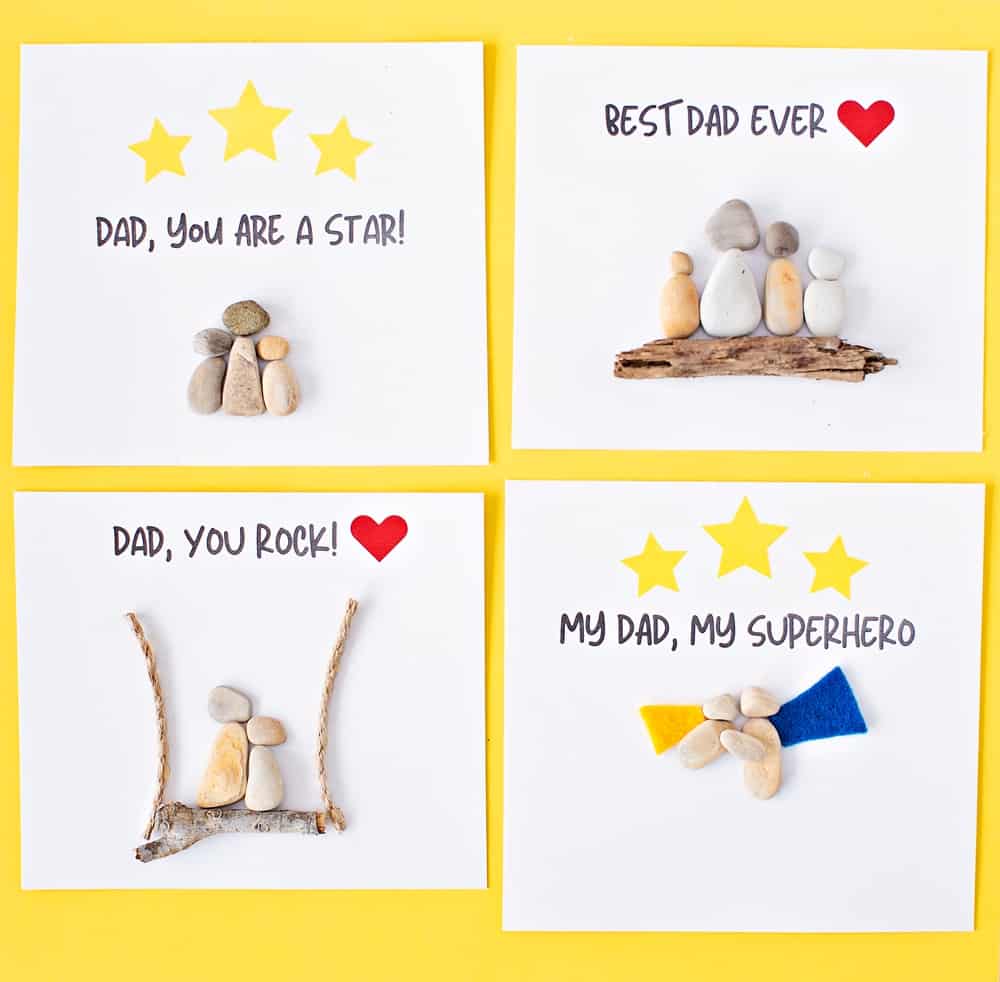 INSTRUCTIONS:
Watch the video on this post to make Pebble Rock Art for Father's Day
Step 1. Print out our free template if you wish and cut around it to make the card size you want.
Step 2. It helps to first design your art on the cardstock and THEN glue down all the pieces. Take some time to decide how you want to reflect your card for Father's Day and make it meaningful for your family.
Step 3. Glue down all your pieces. Allow to dry completely before handing as a card.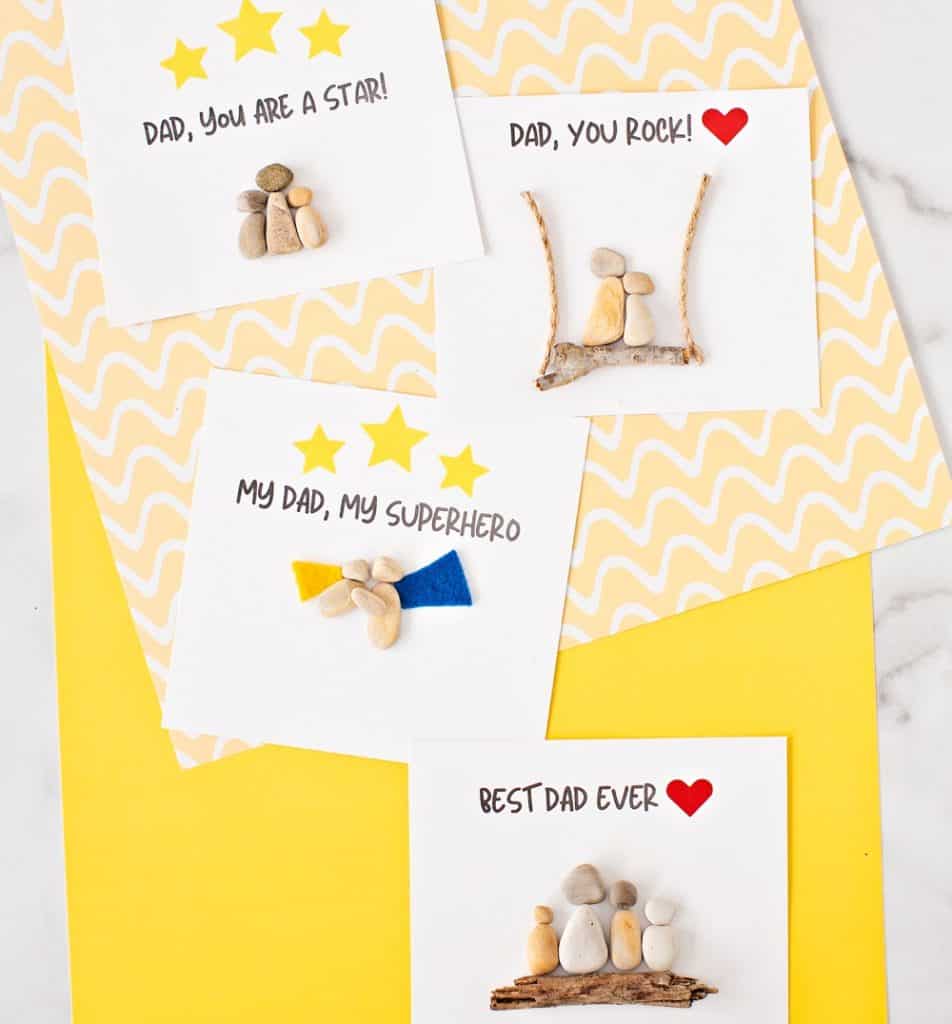 Pebble Rock Art makes the most special and unique handmade gift! We hope you give it a try for a handmade Father's Day gift this year!
You Might Also Like