One of my goals this year is to learn how to sew and so is my daughter's. For her birthday she was gifted a sewing machine so we are both excited to learn together. Here's an easy project that is doable as a first time beginning sewing lesson for kids (and adults!).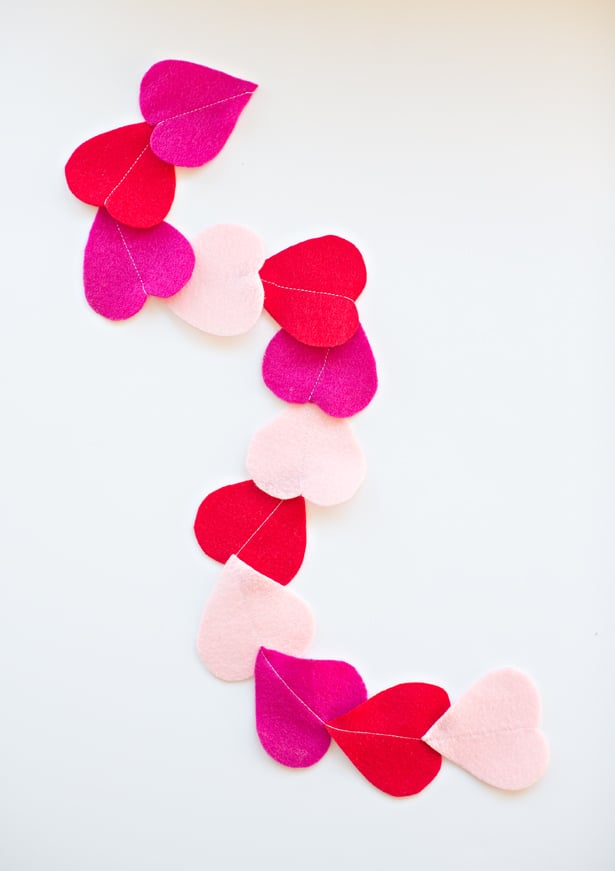 The inspiration for this stitched garland came from Little Red Window which shows you how easy it is to stitch together hearts, but it's pretty simple.
Felt Stitched Heart Garland – Materials:
– felt in various colors
– heart template
– scissors and a sewing machine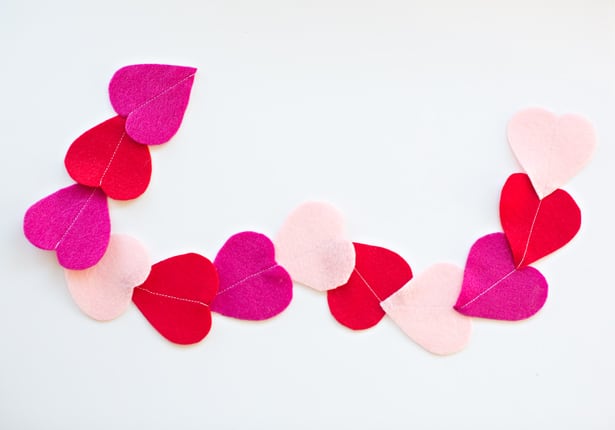 Instructions:
– Cut out felt hearts. Stitch one heart using a straight stitch on your machine, starting at the V shaped part. Once you get to the end, add another heart and repeat making your garland as long as you want.
– Make sure when you stitch the first heart that you pull out enough thread to hang up and the same when you get to the last heart.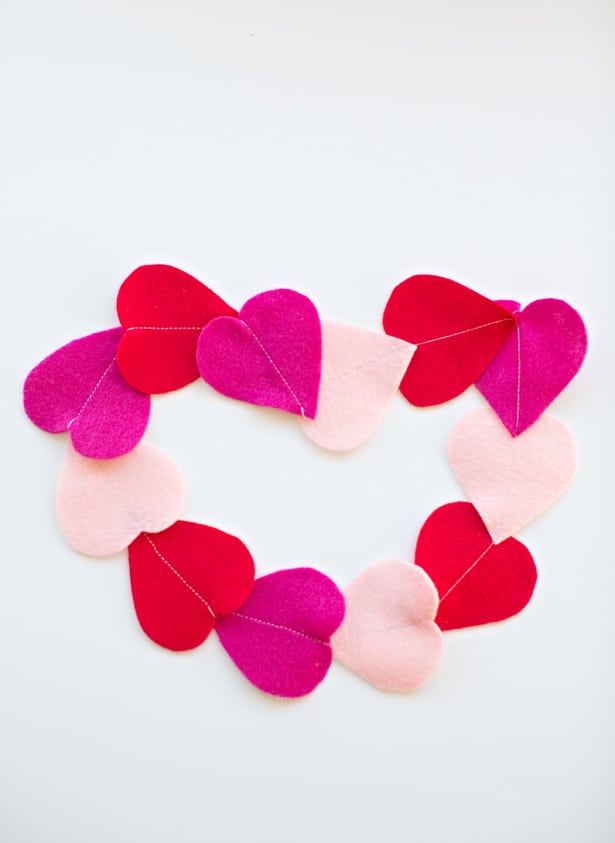 Once the hearts were cut out, this process took about five minutes. My six year old daughter was able to do this on the sewing machine with little assistance since it's a basic straight stitch all the way through.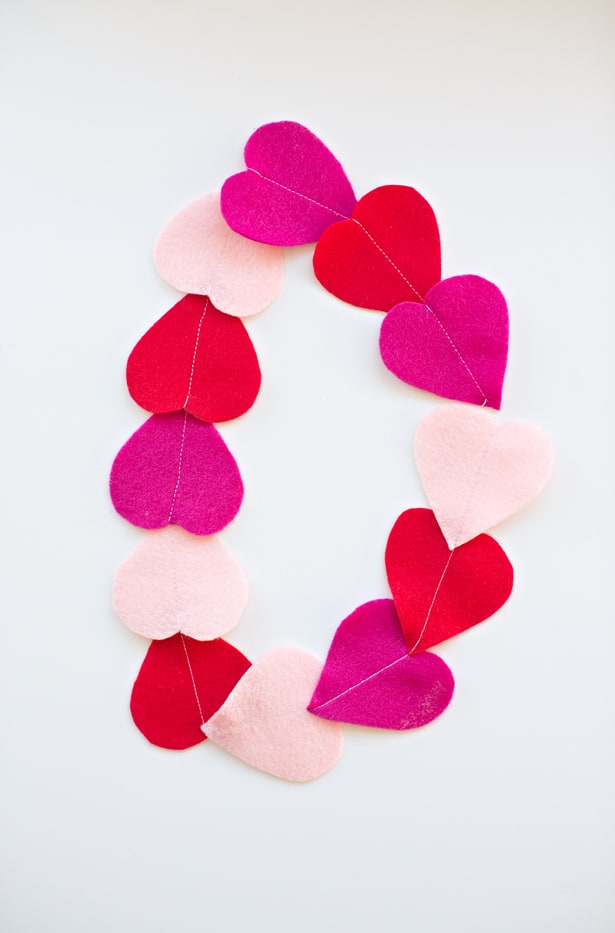 I just love how much color it adds and it's an easy way to decorate for Valentine's Day!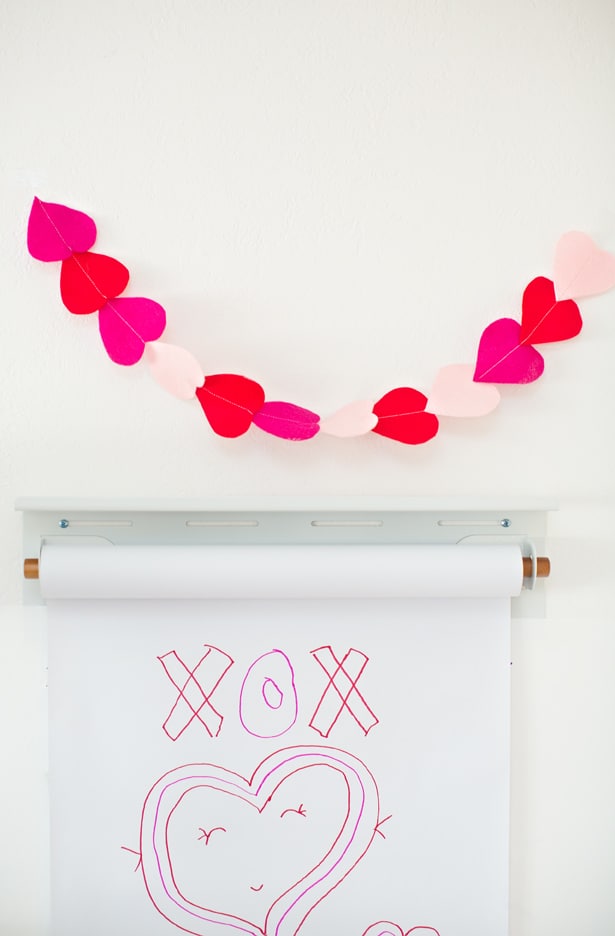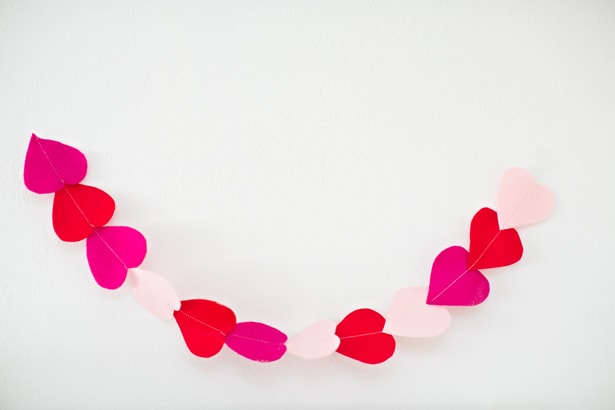 We hung it right above the kids' art easel with some transparent tape.
What are some of your favorite easy ways to make garlands?
Take a look here for more creative Valentine ideas!