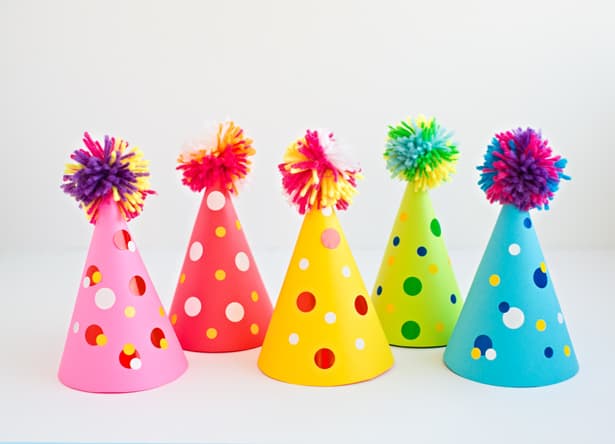 It's almost New Year's Eve so that usually means one thing. Party! Chances are with kids, you probably won't get the luxury to stay up until midnight. But you can easily make these cute party hats and pretend that's the case. These brightly colored hats aren't just for New Year's however. Make them in any of your favorite colors to fit your child's party theme. Paper, yarn and stickers are all you need to make these easy party hats.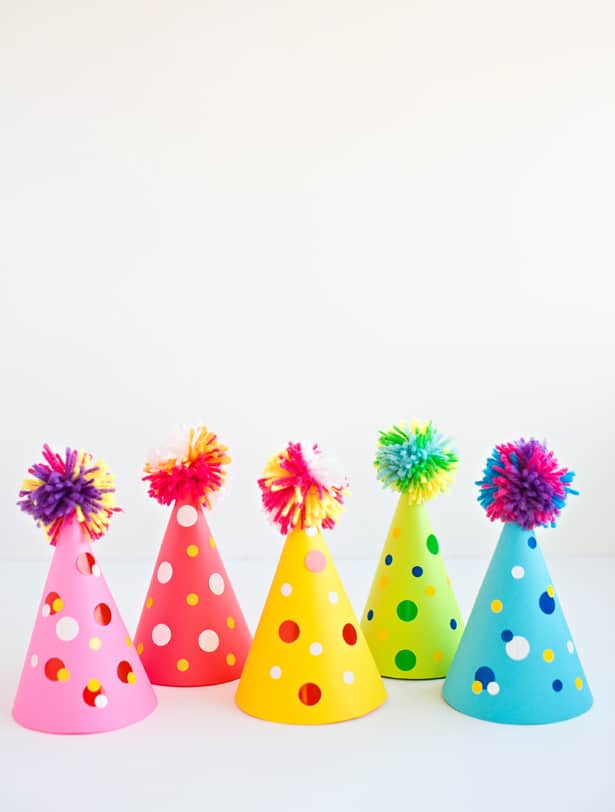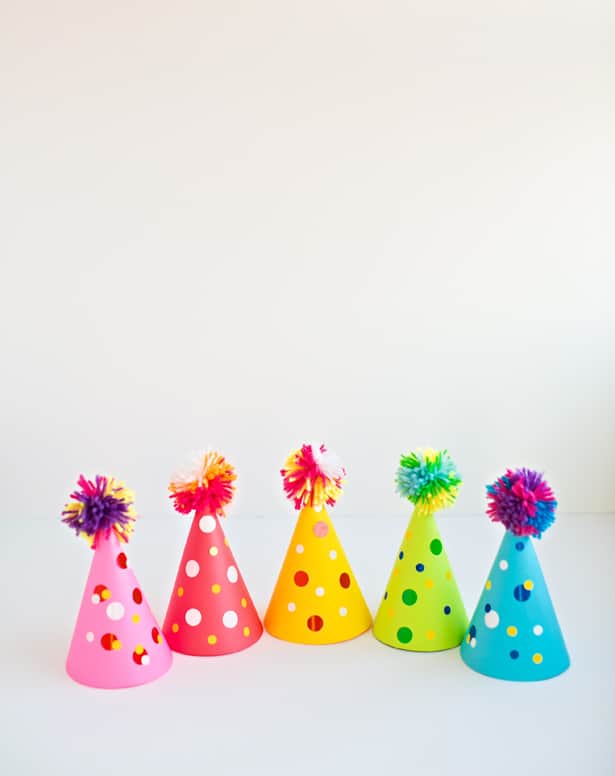 DIY Yarn Pom Pom Party Hats – Materials:
– Colored cardstock (we love these bright papers)
– Yarn
– Scissors
– Party hat template (we used this one)
– Hot glue
– Hole puncher
– Office round stickers in various colors


– Pom Pom maker (we love using our Loome) or you can buy ready made pom poms or make your own in any way you like.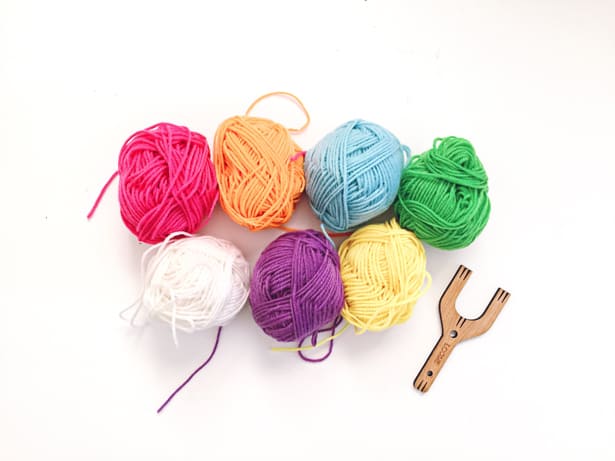 Instructions:
Step 1. Print out the party hat template on our colored cardstock. We use this one by Oh Happy Day. Cut out the hats and the slits and assemble.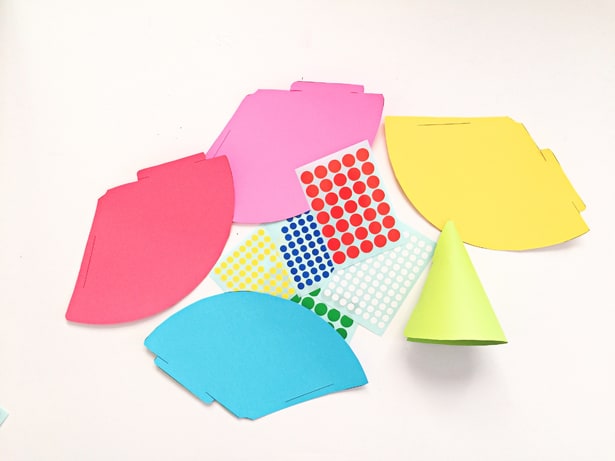 Step 2. Make your pom poms. As mentioned, we love this nifty tool called Loome but you can make your own any way you like or use ready-made pom poms.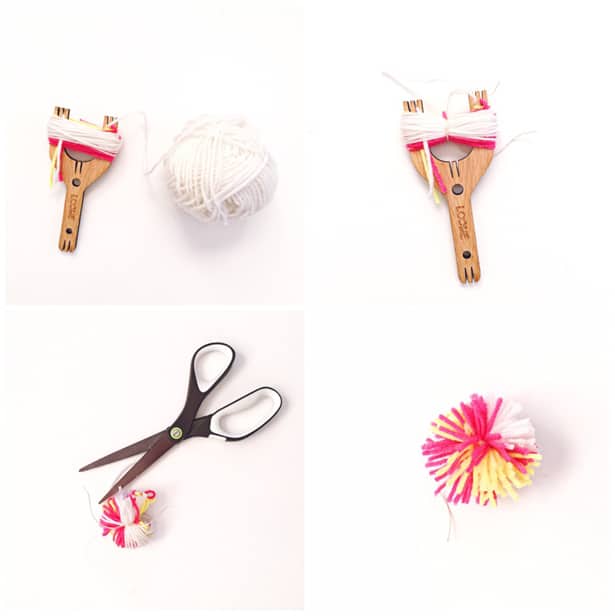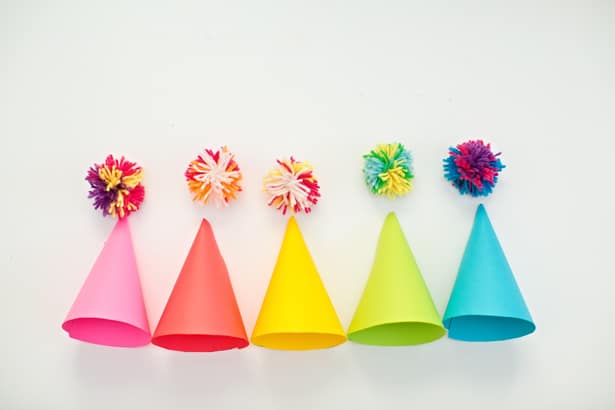 Step 3. Stick on the sticker dots in various places on the party hats. This part is fun for kids to help out with!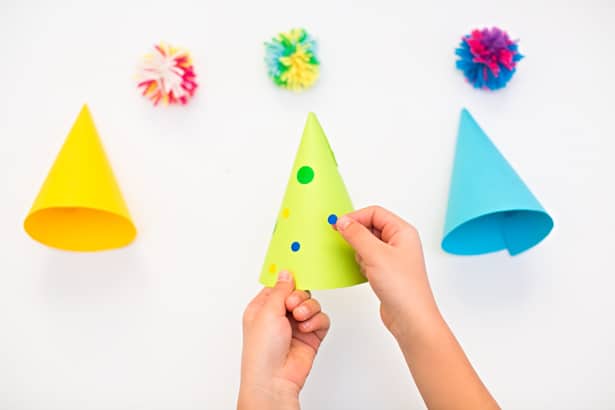 Step 4. The last step is hot gluing the pom poms on the top of each hat. You can then hole punch each side and thread yarn through to wear as a hat.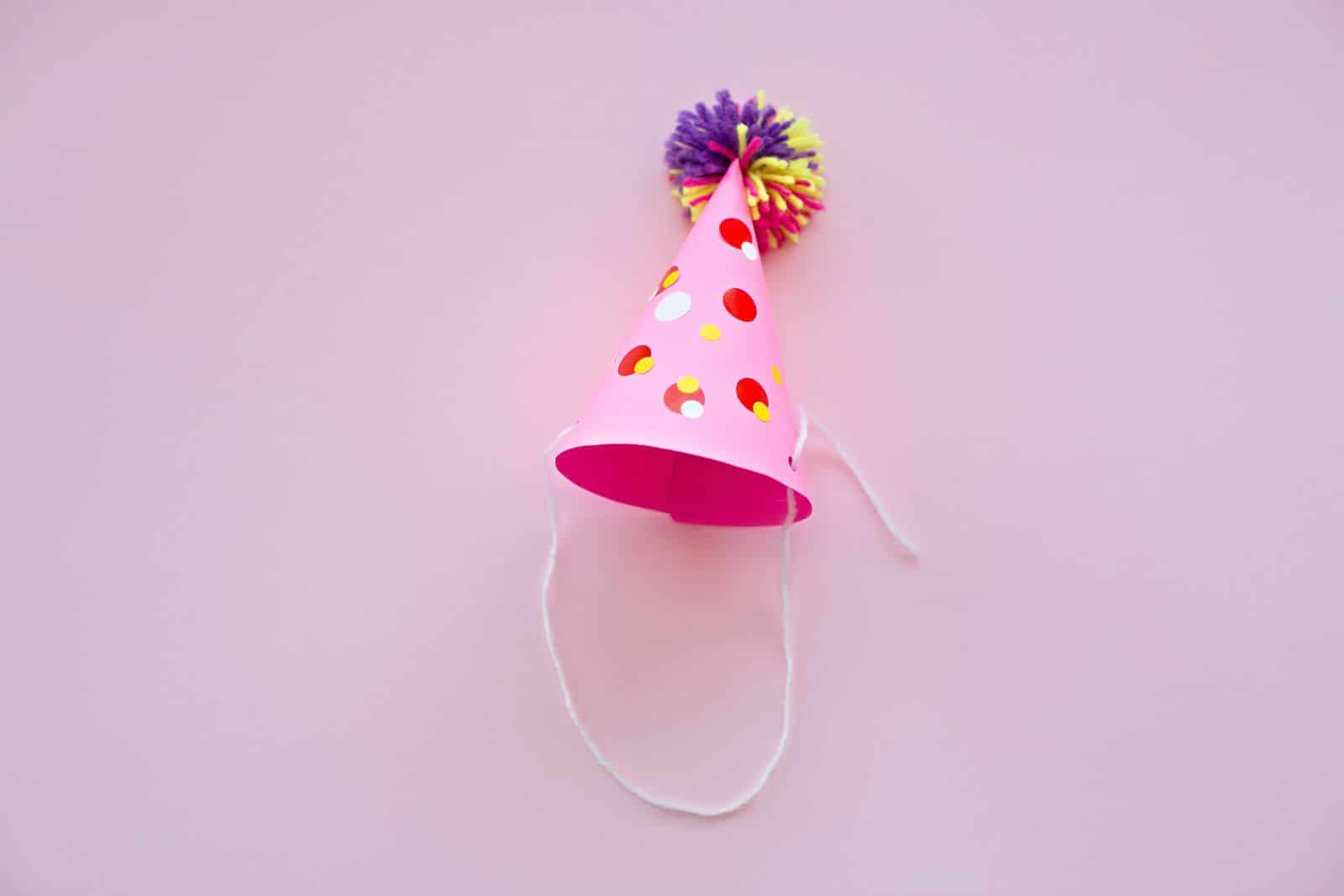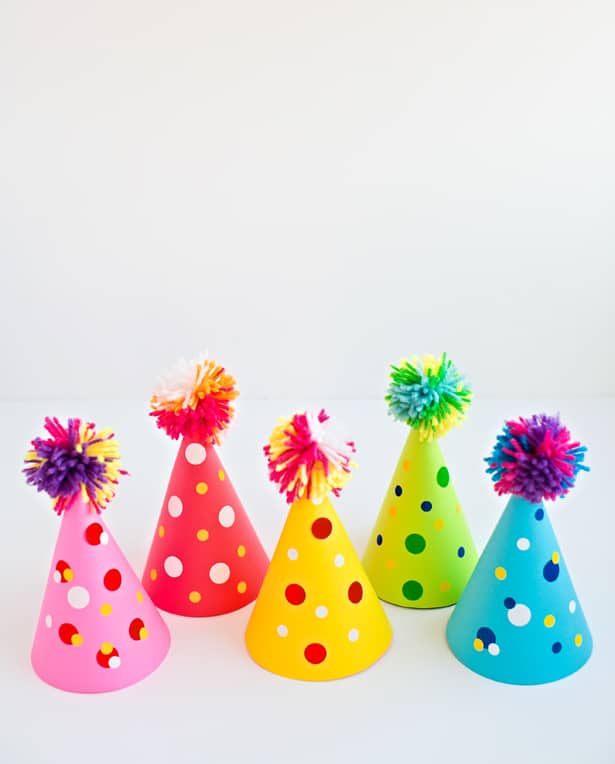 All ready to ring in the new year! What are your favorite new year's activities with kids?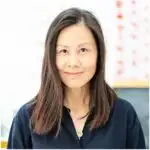 Agnes Hsu is a mom of three and has been inspiring parents and kids to get creative with easy activities and family friendly recipes for over 10 years. She shares her love for creative play and kids food to her 2MM+ followers online. Agnes' commitment to playful learning and kindness has not only raised funds for charity but also earned features in prestigious nationwide publications.