I know it's almost Christmas and trees won't be up for much longer, but I have one more ornament DIY to share (if you haven't already, also check out my etched wood and mini canvas ornaments).
These creative stamped ornaments are fun for kids to make because they require clay, stamping and painting – all things kids love to play with! Adding name and year to the ornaments make them wonderful keepsakes you can hang again each season.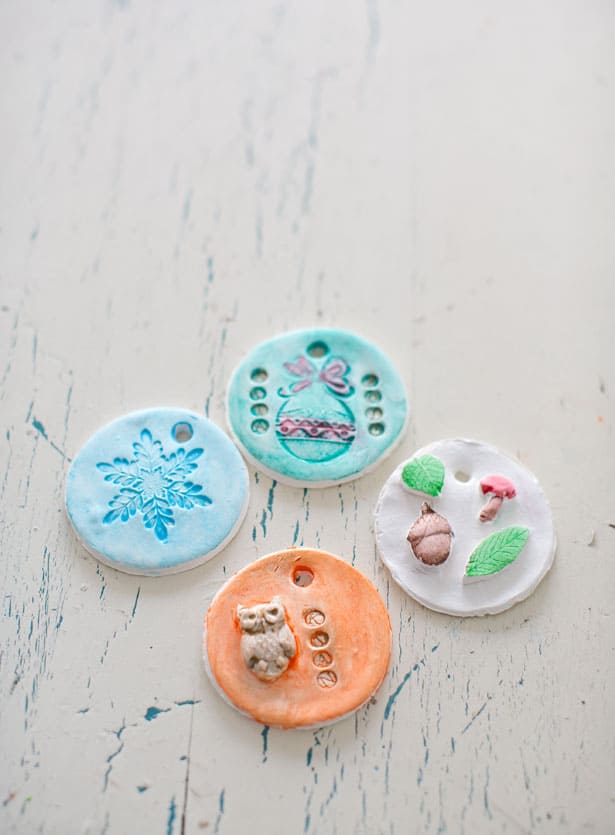 Clay Stamped Ornaments – Materials:
2. Silicone mold (we used Martha Stewart's craft silicone mold)
3. Holiday themed stamps (found in our local craft store)
4. Acrylic Paint
5. Number and letter stamping set (optional)
6. Glaze (optional)
7. Twine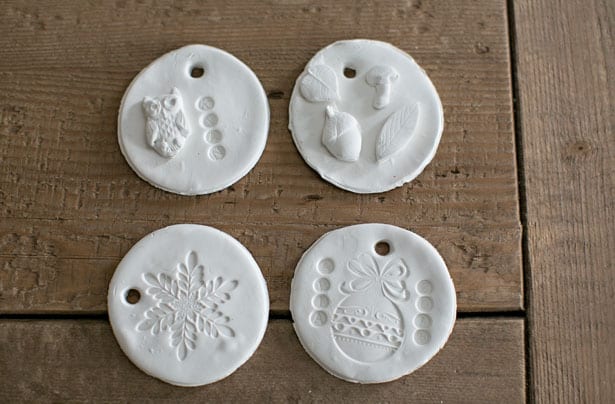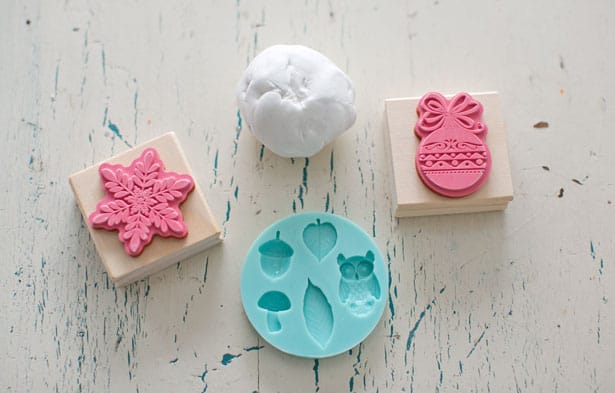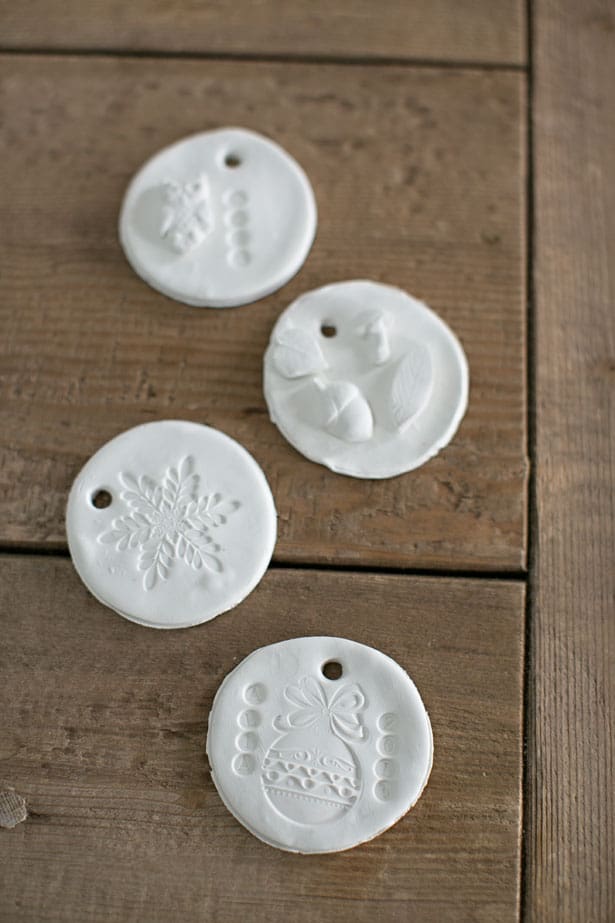 Steps:
1. Roll out clay to about 3/8 of an inch tall and cut out circles (we used a glass about 2 inches in diameter).
2. Punch a hole on top (we used a straw).
3. Now is when the fun begins – for a simple design, just stamp over the clay with a holiday stamp.
For a 3-D look, use the silicone mold to place characters over the clay ornament (no need to make it stick with anything, during baking it will end up sticking naturally).
If you're using a letter stamping set, put your child's name and/or year.
4. Bake in the oven following the manufacturer's instructions on the clay package.
5. Once ornaments are cooled, paint. Once painted, I like to dab with a paper towel for a more distressed look.
6. Once the paint is dried, paint on a finishing glaze (optional).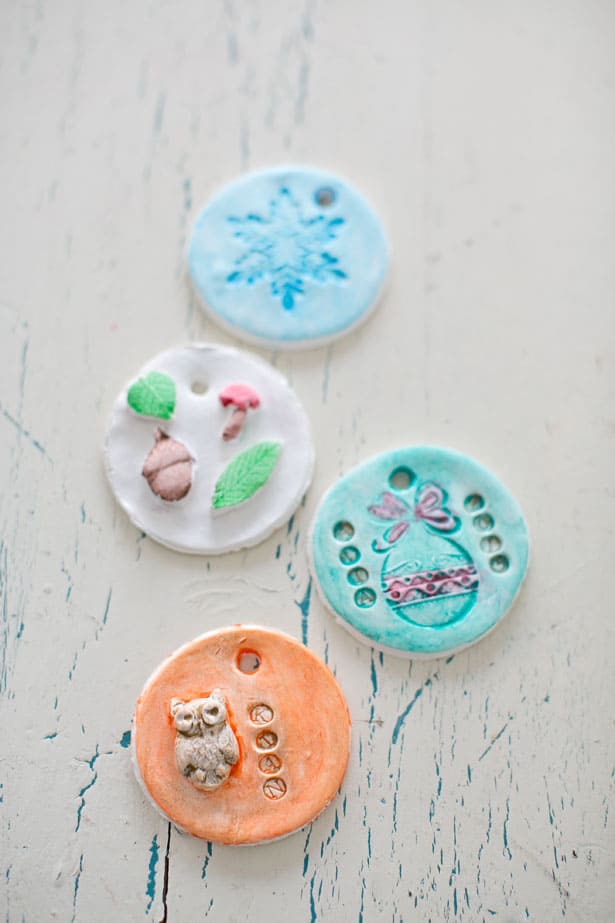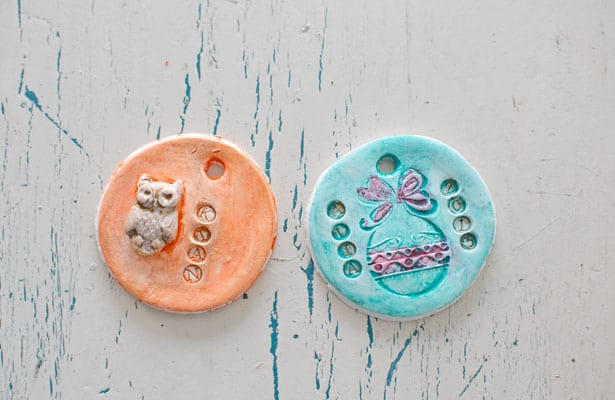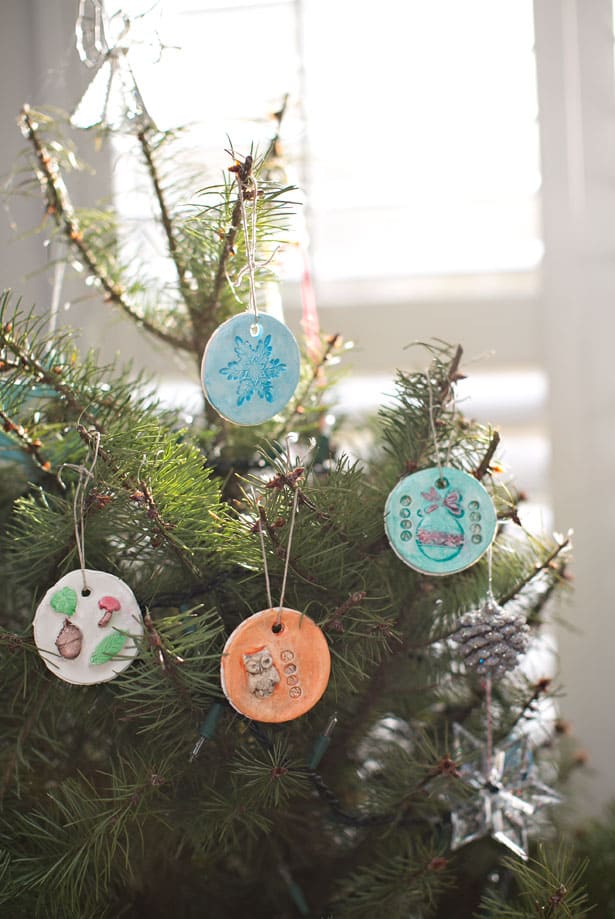 These look so festive up on the tree and the kids love looking at what they made!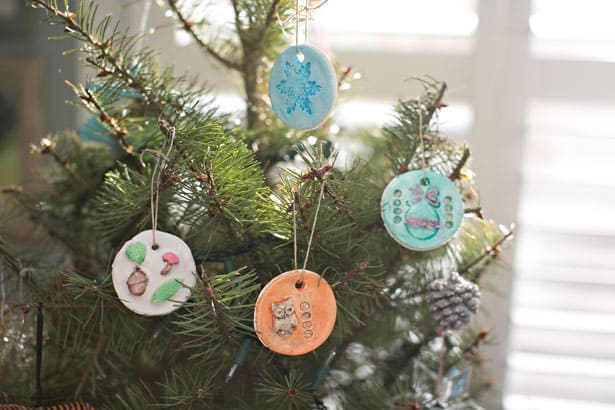 Have you ever made clay ornament before?
Take a look here for more creative holiday ideas for kids.
______________________________________________________________________________________________________

Disclosure: Some of the links in the post above are "affiliate links." This means if you click on the link and purchase the item, we will receive a small affiliate commission. Regardless, we give our promise that we only recommend products or services we would use personally and believe will add values to our readers.