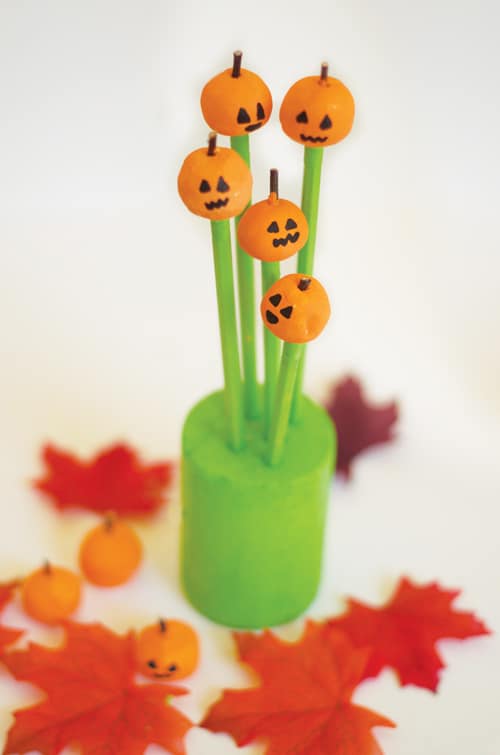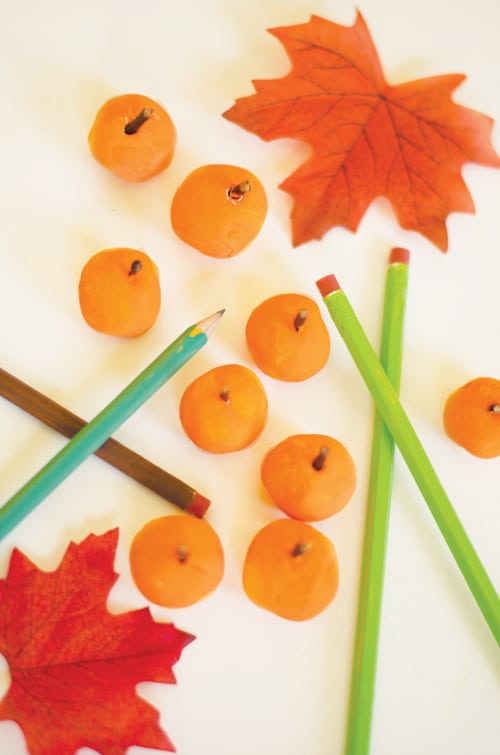 Fall is hands down my favorite season. The air gets cool and crisp, school begins, and the beautiful routine of a busy life picks up again. I will miss the long, lazy summer days, but getting back to business has a lovely appeal too. September feels like a fresh start, new school clothes, crisp backpacks and freshly sharpened pencils.
These sweet pumpkin pencil toppers are a fun way to celebrate both the fall season and school starting up. They are a great way to dress up an inexpensive box of pencils, and repurpose the foam used for making floral arrangements.
Also, I love this easy recipe for air dry clay, and I love finding different ways to use it, like this fun Fishing Game. The clay is easy to shape, and dries sturdy and firm, ready for painting.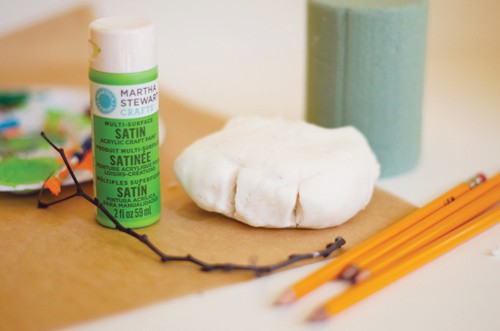 What you need:
Orange and Green Satin Multi-Surface Paint
Pencils
Small Tree Branch
Black Marker
Homemade Air Dry Clay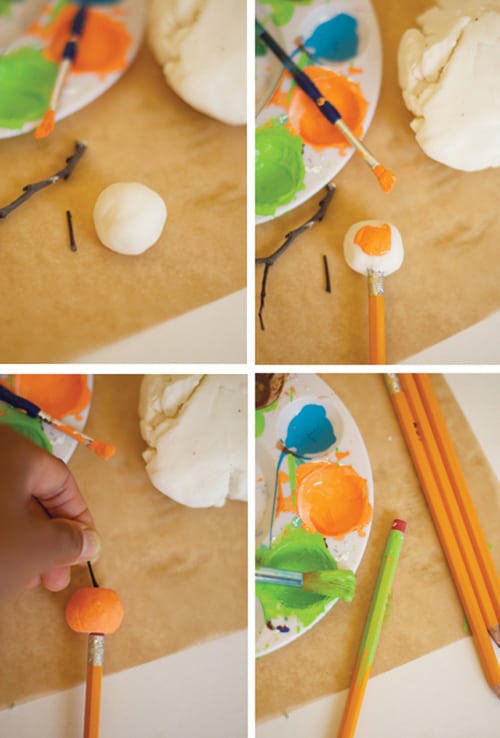 Form clay into 1 inch balls. Carefully insert pencil eraser into each ball to form topper. Let dry overnight. The next day, remove pencil, as pencil hole should be set.
Paint each ball with orange paint. Let dry for an hour. Then add another coat of paint, if needed.
Trim a 1/4 inch piece of the tree branch, and insert into pumpkin top to form stalk.
Paint each pencil with green paint covering the metal part as well. The pencils will need 2 coats of paint.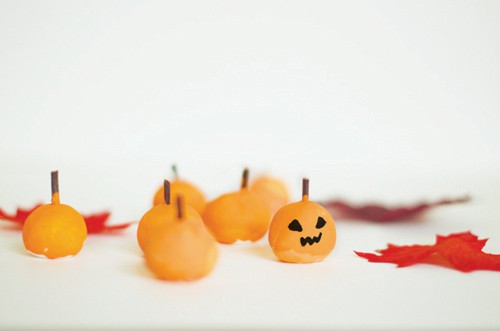 When pumpkins are completely dry use black marker to draw on Jack-O-Lantern face or design of your choice.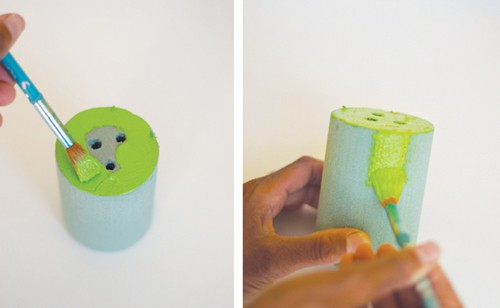 Paint the foam floral cylinders with one coat of paint, and let dry overnight. Then, paint with a second coat, and let dry for another night.
Insert pencil into the foam to create a few holes for the pencil holder.
Top the green pencils with pumpkin toppers, and store in pencil holder.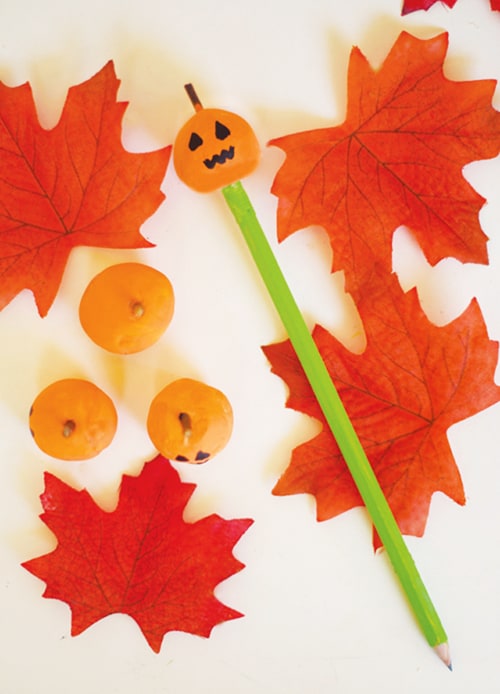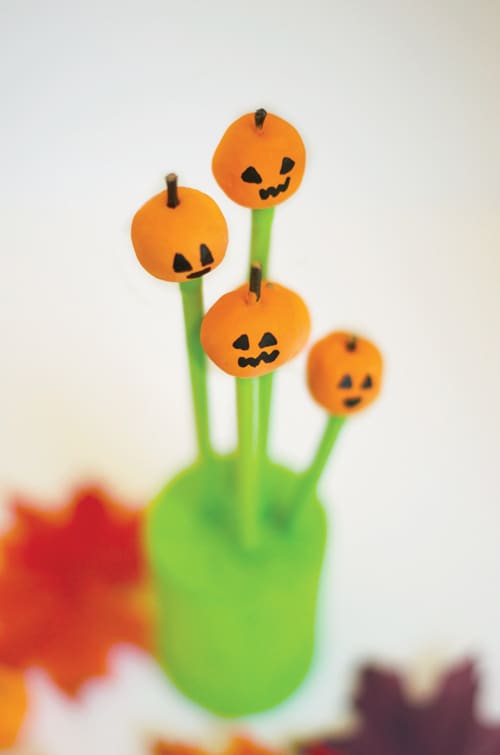 What are some of your favorite fall crafts for kids? Check out more pumpkin projects here!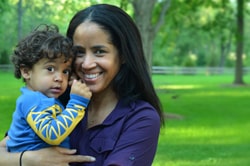 Lisa Fyfe is a graphic designer and mom to a lovely 4 year old boy, Rowan. After having him, life changed ten-fold. From life as an art director in publishing in New York, to a slower paced life in Connecticut, and now San Diego, creativity has always been the constant. Rowan changed everything and amazing inspiration came from this unexpected place. Little Monster is where she shares diy's and recipes inspired by motherhood. You can follow her on Facebook, Instagram, Twitter and Pinterest.