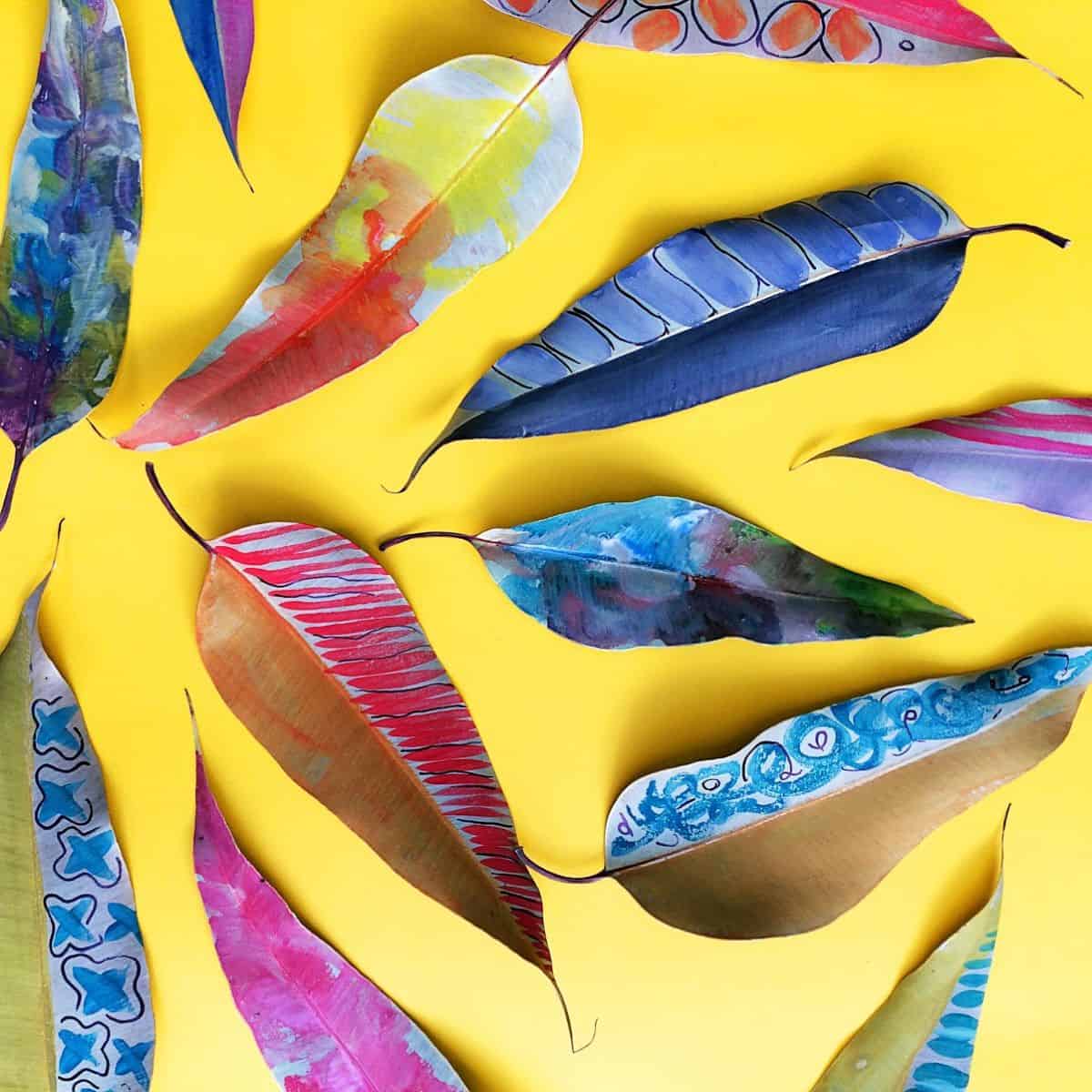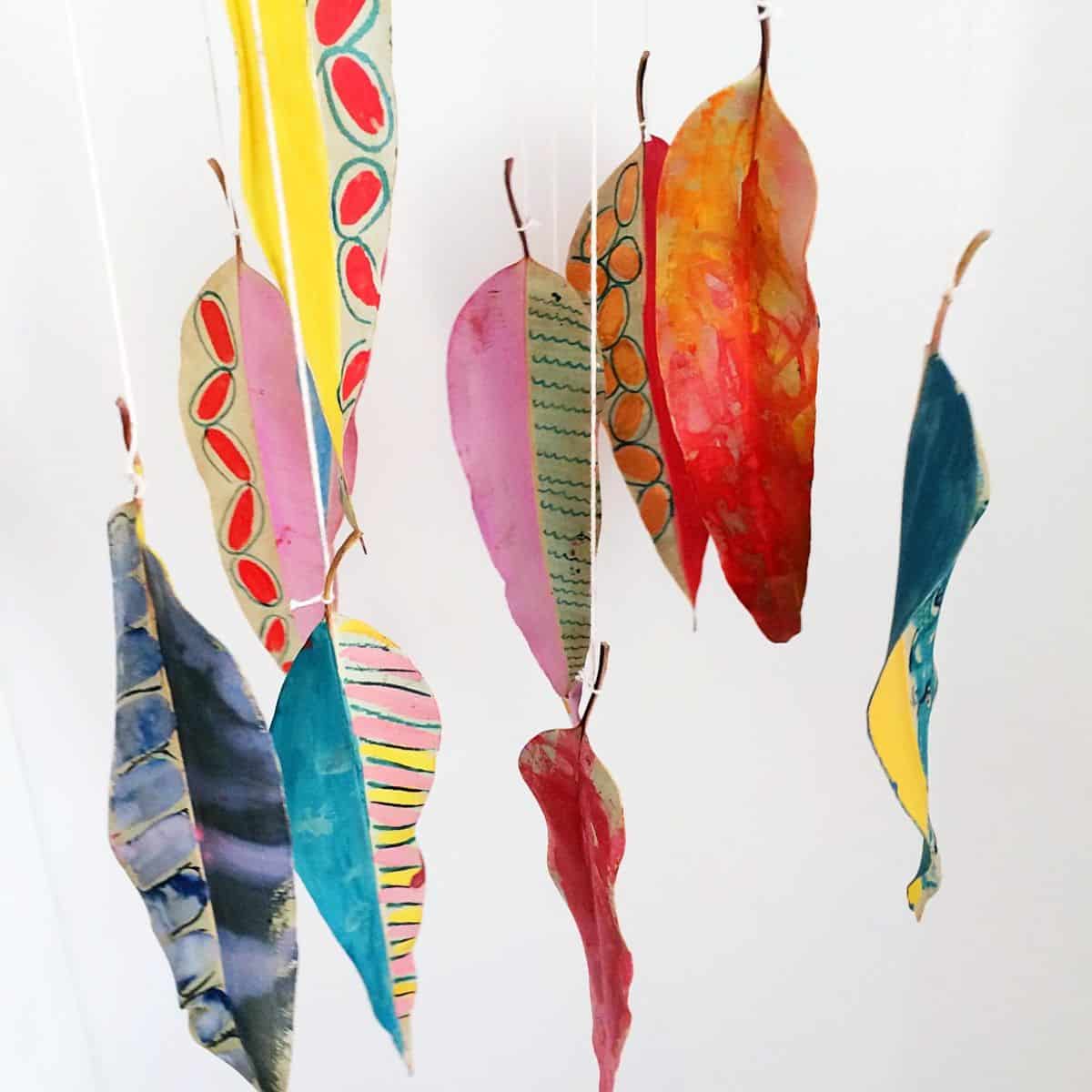 This is a fun and easy project for pretty much any age. Little hands can paint and decorate the garden gatherings like leaves and a big person can tie it all together. Older kids should be able to complete from start to finish unassisted. Best of all you should have all of these materials in your home, garden or local park.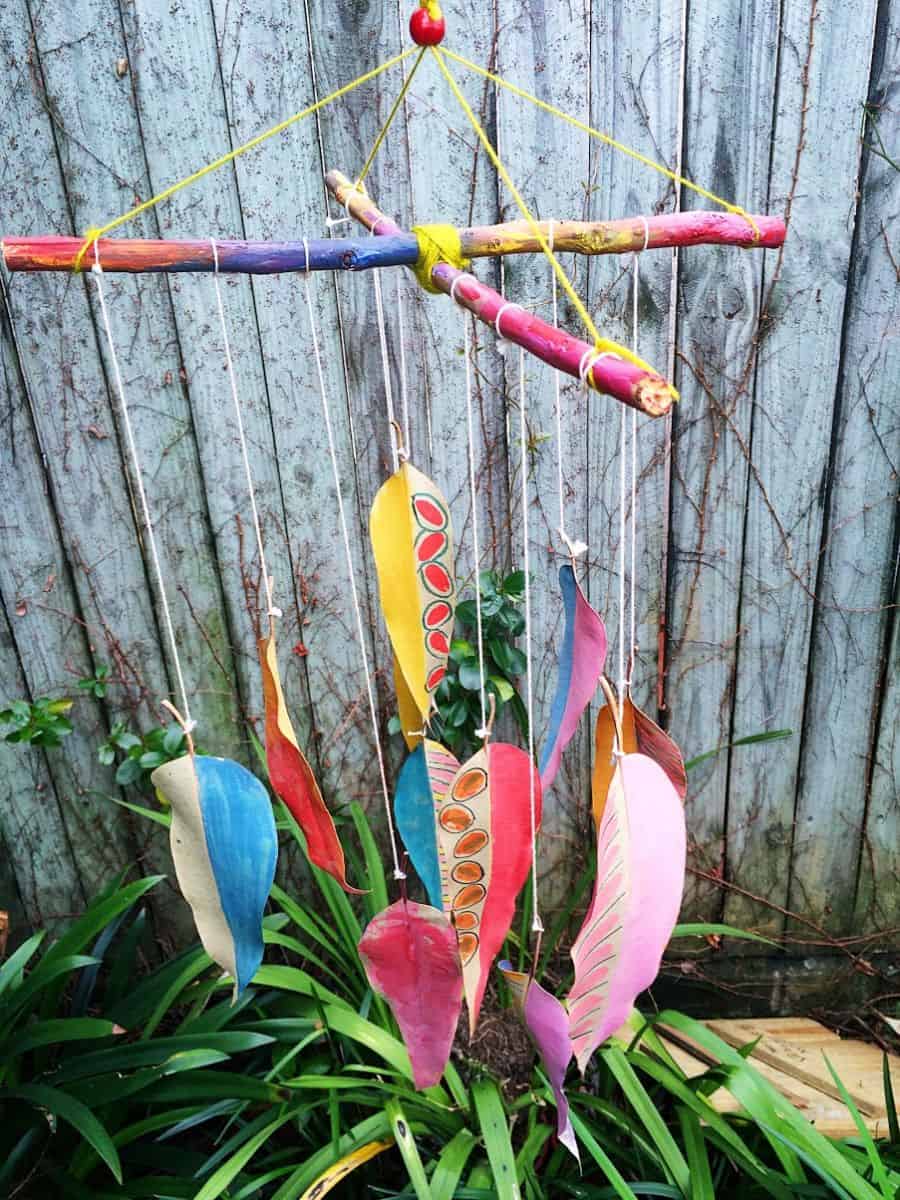 DIY Painted Nature Leaf Mobile – Materials:
Dried leaves
2 sticks of equal size
String (or yarn)
Paint
Black marker
A bead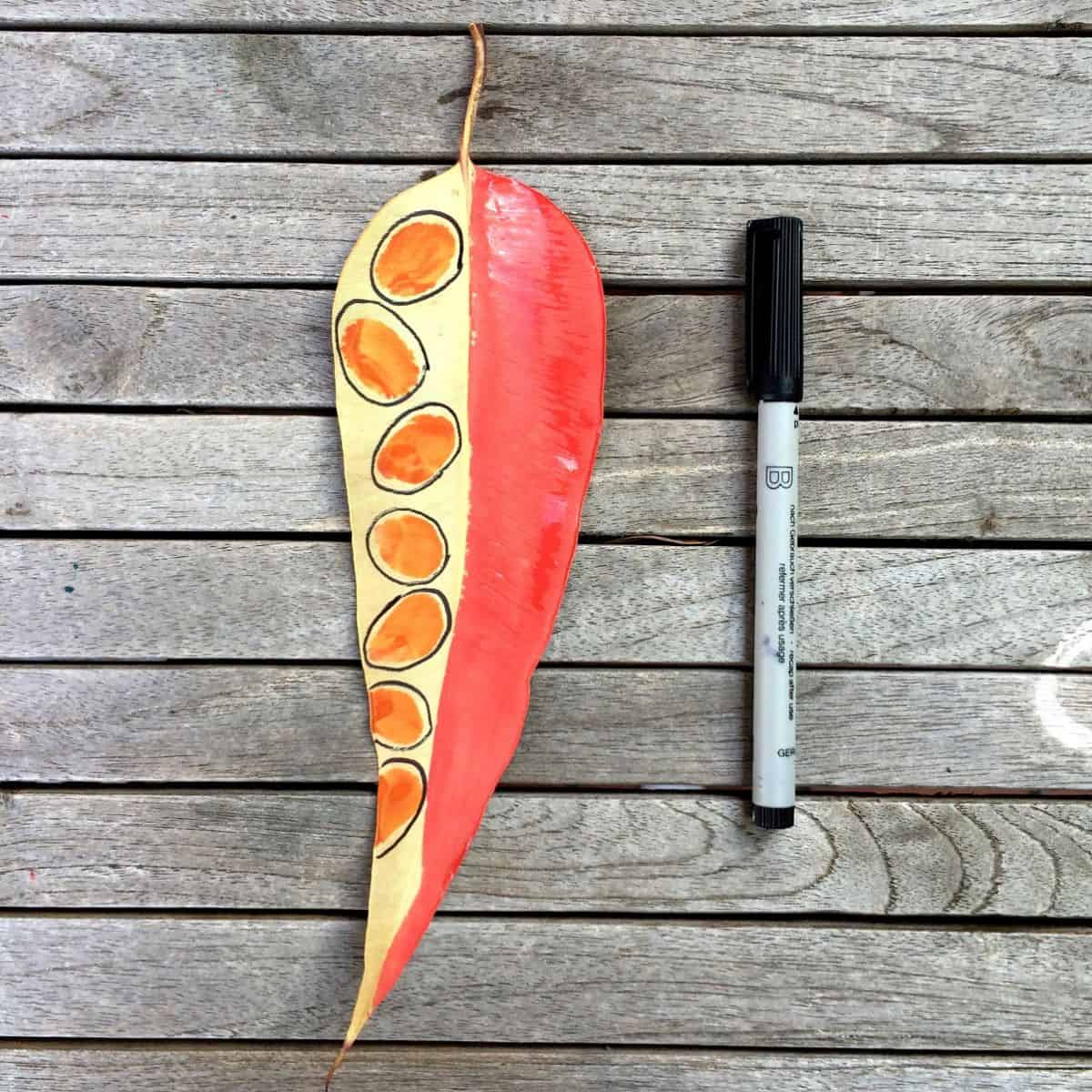 Instructions:
Head outdoors to collect some lovely dry leaves. Fresh ones will work too but it may be a bit harder to get the paint to stay put.
Paint one half of the leaf in a block color and make a simple pattern on the other side. Continue painting all the leaves in this way. Younger kids may just want to freestyle this bit.
Using the same colors, paint your two sticks.
Outline the patterns you have made on your leaves with black marker. This will really make your design POP.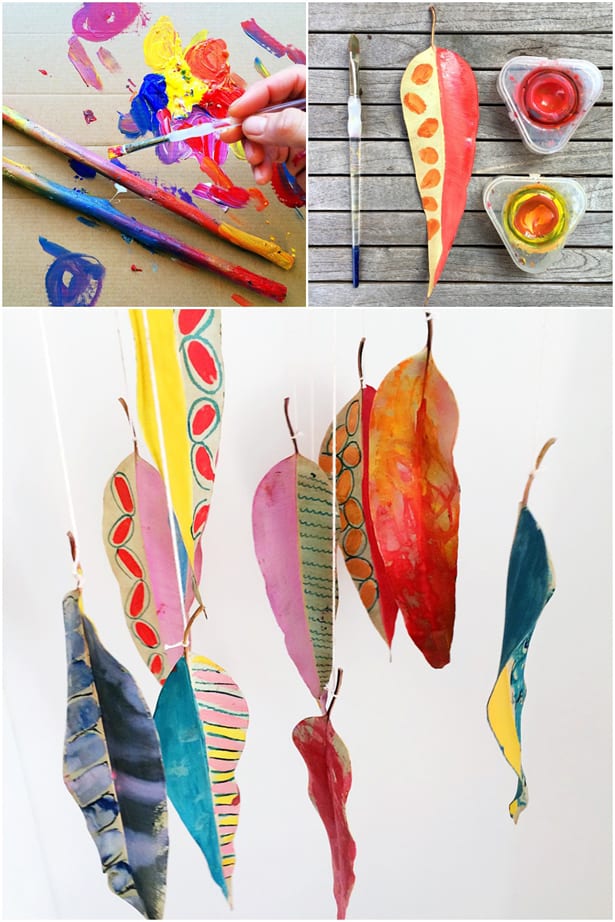 Grab some string and tie your sticks together into a cross shape.
Cut varying lengths of string and begin tying your leaves to the sticks. Make sure they are nice and spread out so they don't get tangled.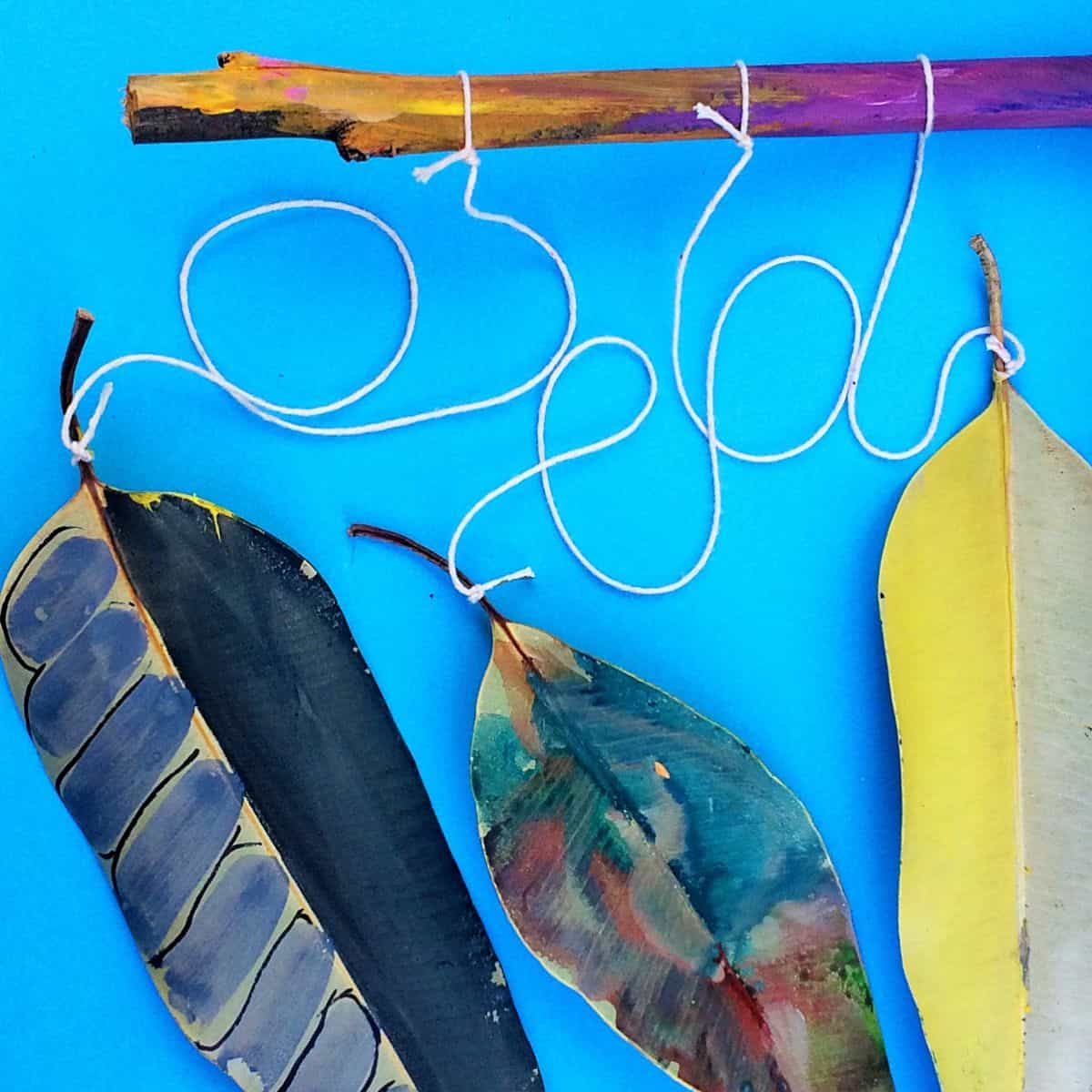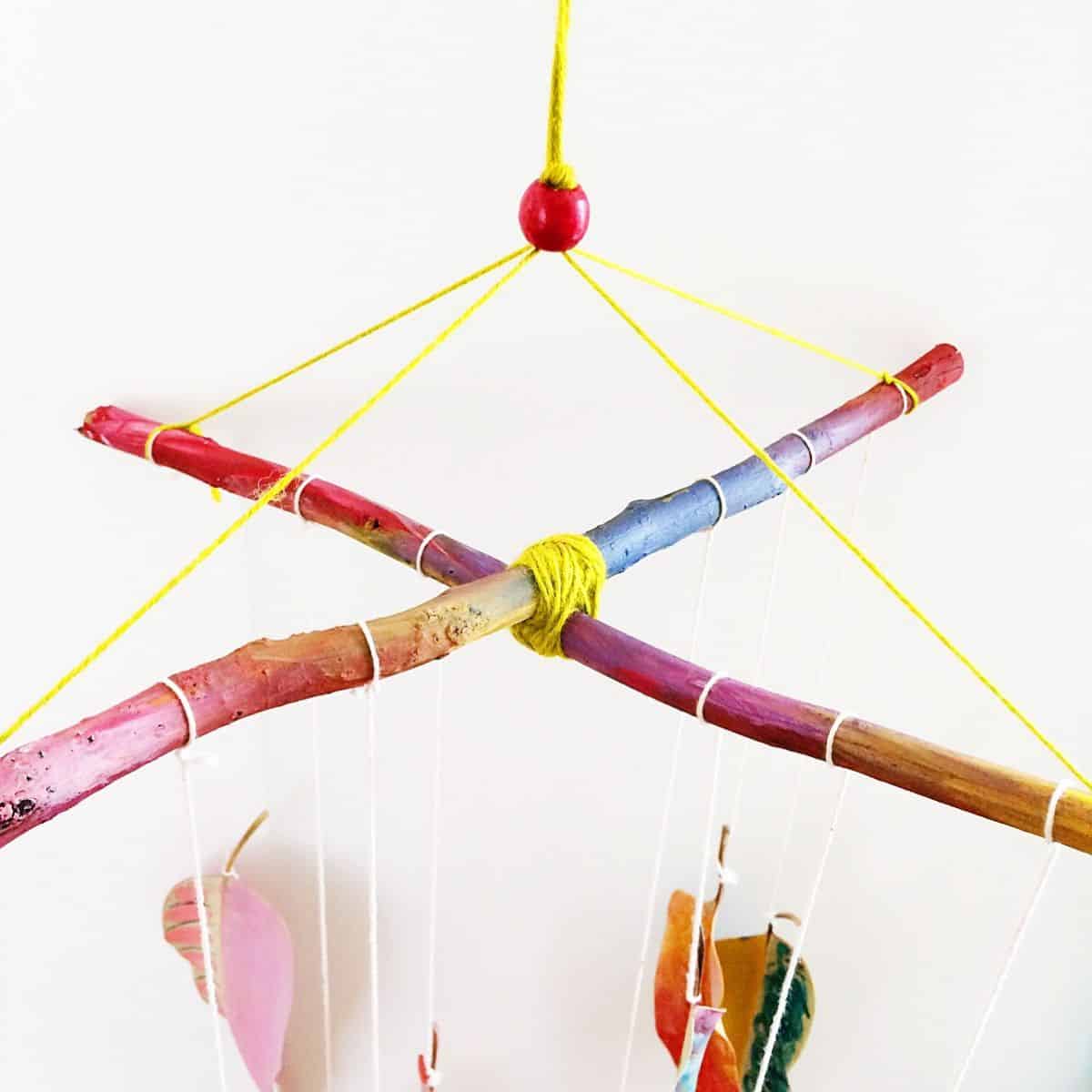 Lastly attach an additional piece or string to the ends of all four branches. Gather the strings together and slip on a bead. Made a loop with the string and tie a knot on top of the bead.
Hang and enjoy!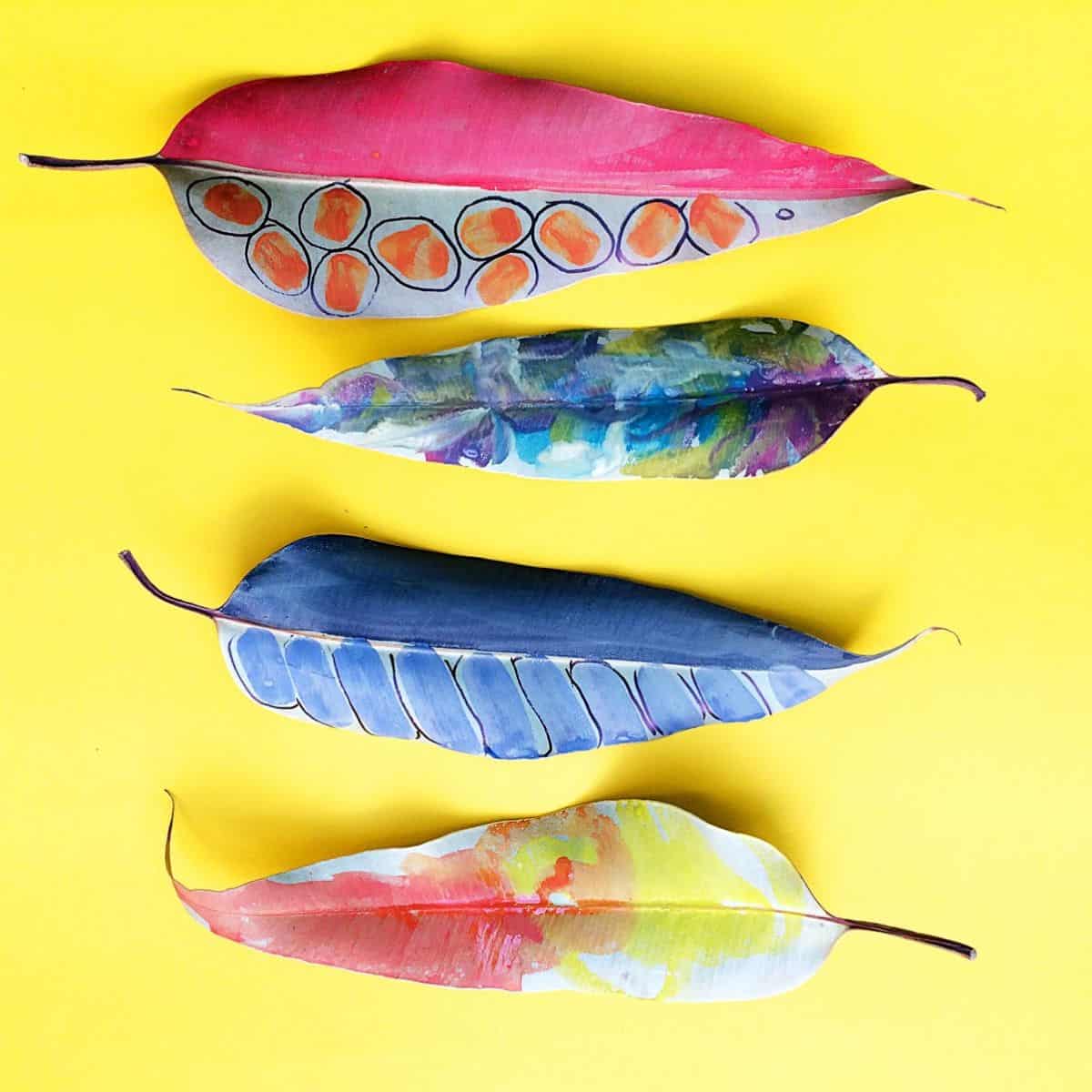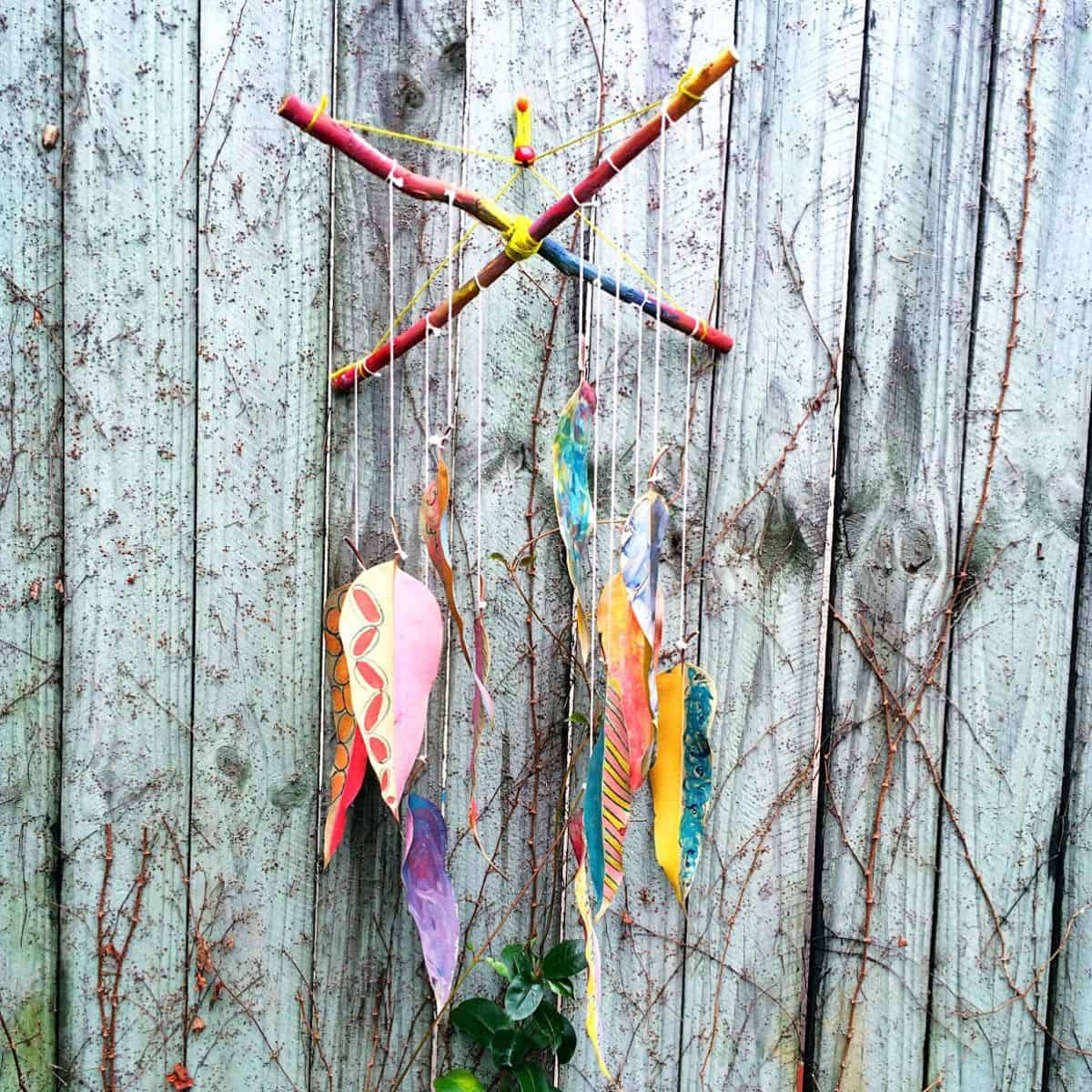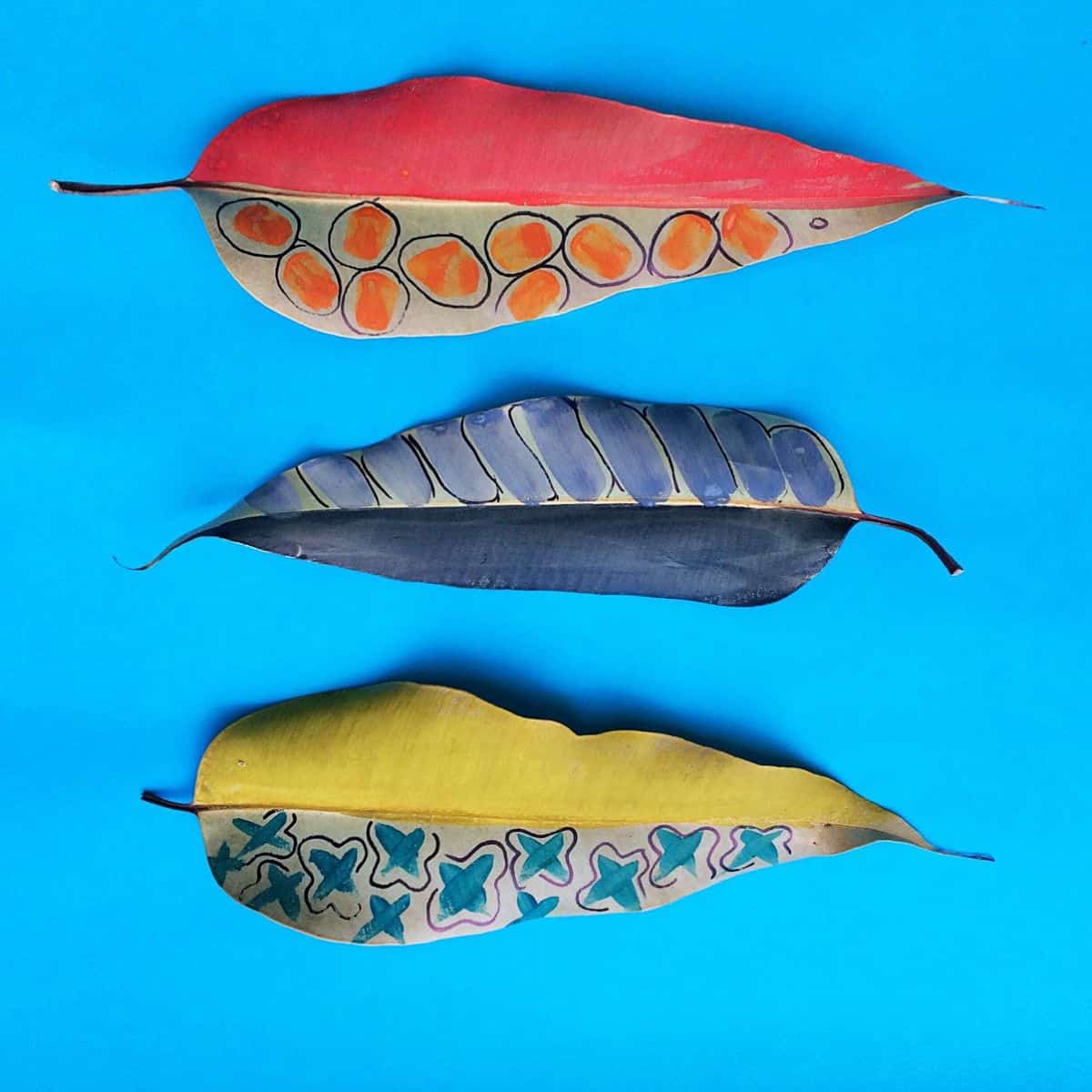 TIPS:
Paint both sides of the leaves for an even brighter result
Choose a colour pallet and practice your designs before you get started
Avoid hanging this in a spot that is super windy as it tangles easily.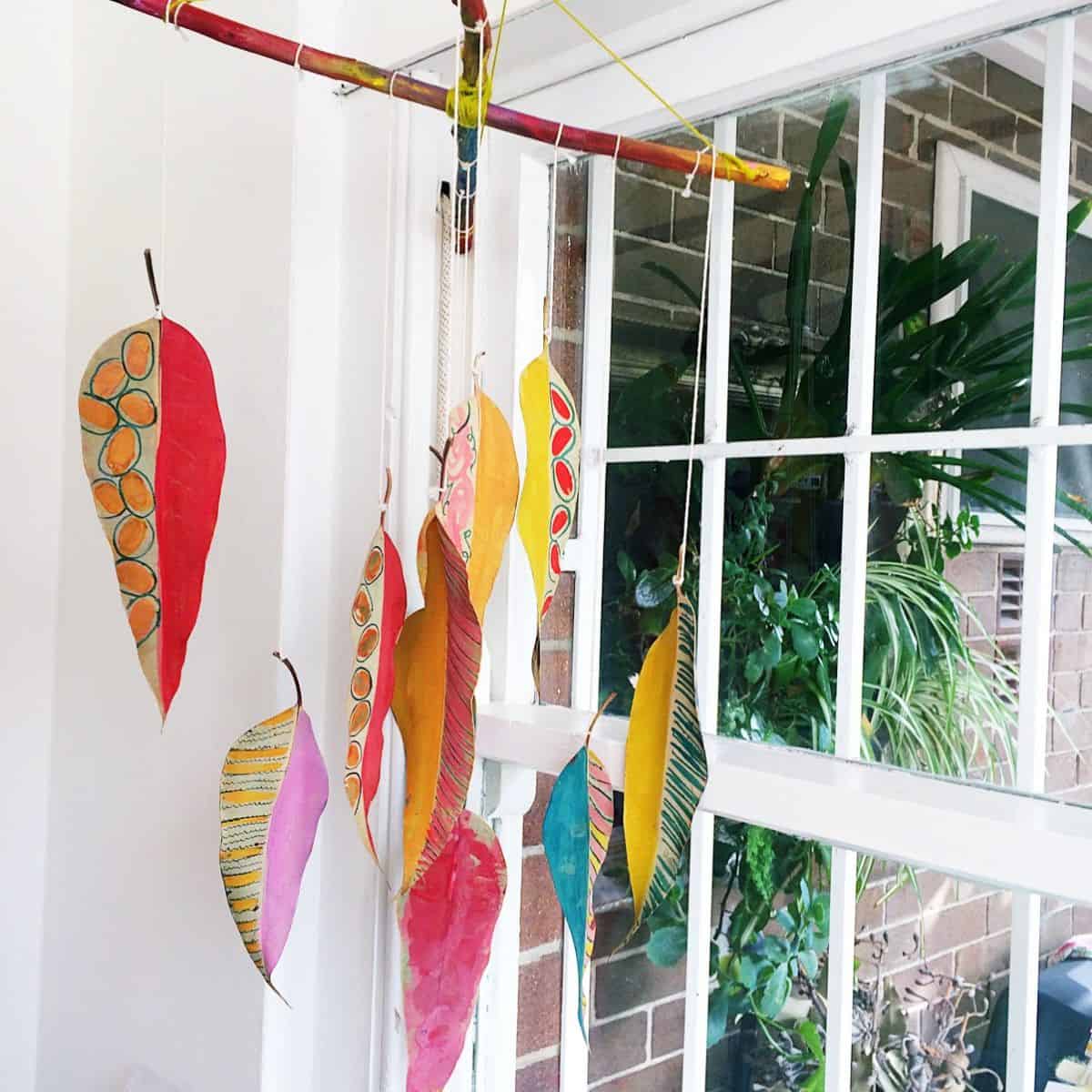 What are some of your favorite leaf crafts? Check out more fun fall projects for kids!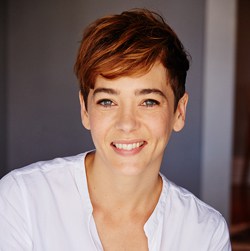 Susie Rugg, the creative mind behind the crazy fun Handy with Scissors is a Sydney based mum and maker with a passion for turning 'junk' into art. She has a degree in Object Art from the University of Sydney and when not at home trying to get her reluctant 3 year old excited about craft, she hangs out at The Museum of Contemporary Art Australia where she is the Children and Families Coordinator. Follow Susie on her creative adventures on Instagram and her blog.