These fun little heart felt bags can be stuffed with candy, treats or trinkets for your little Valentine! See step-by-step details on how to make them below.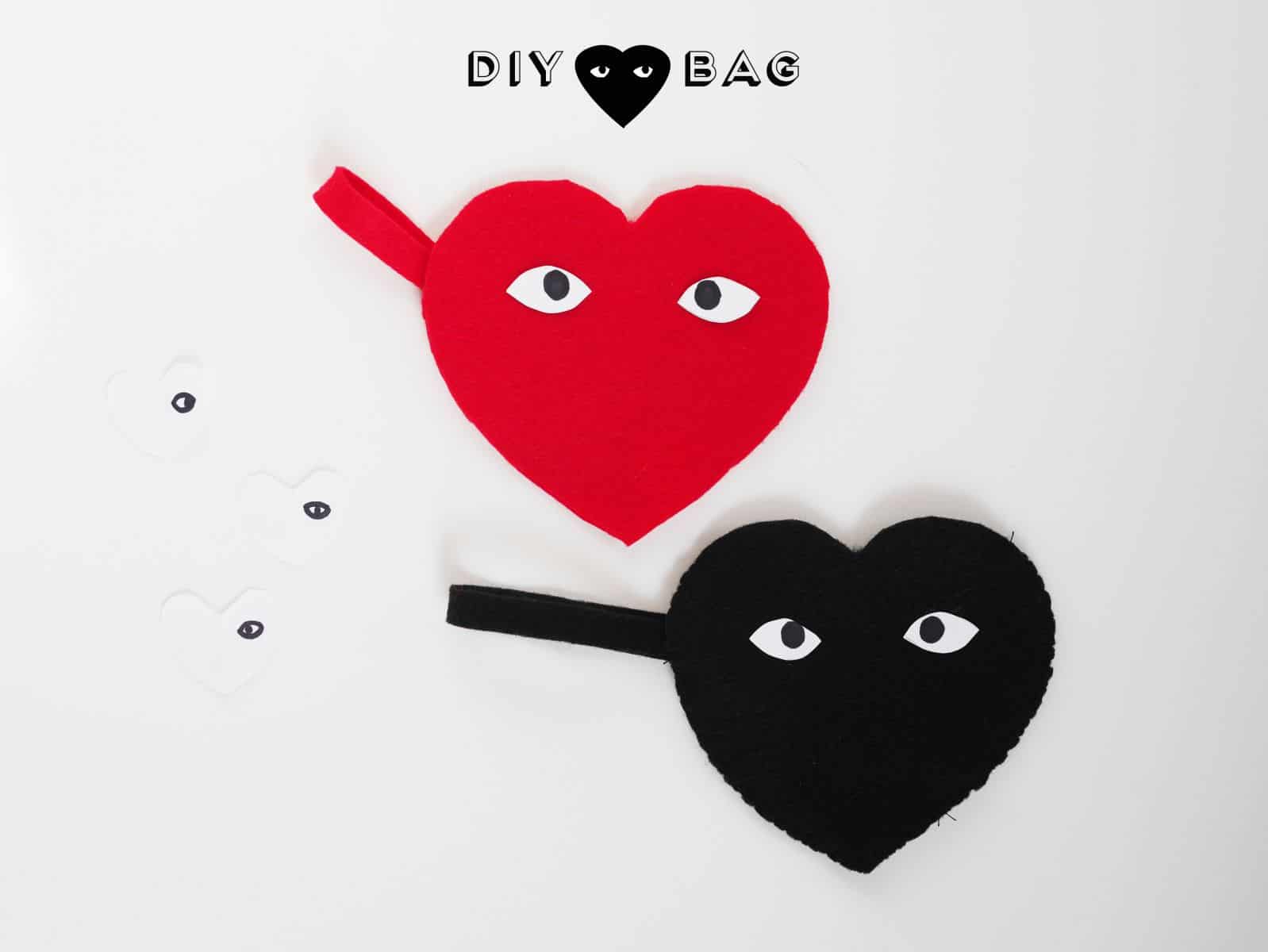 Materials:
– Colored felt
– All purpose glue
– Paper
– Sharpie
– Scissor
– String & Needle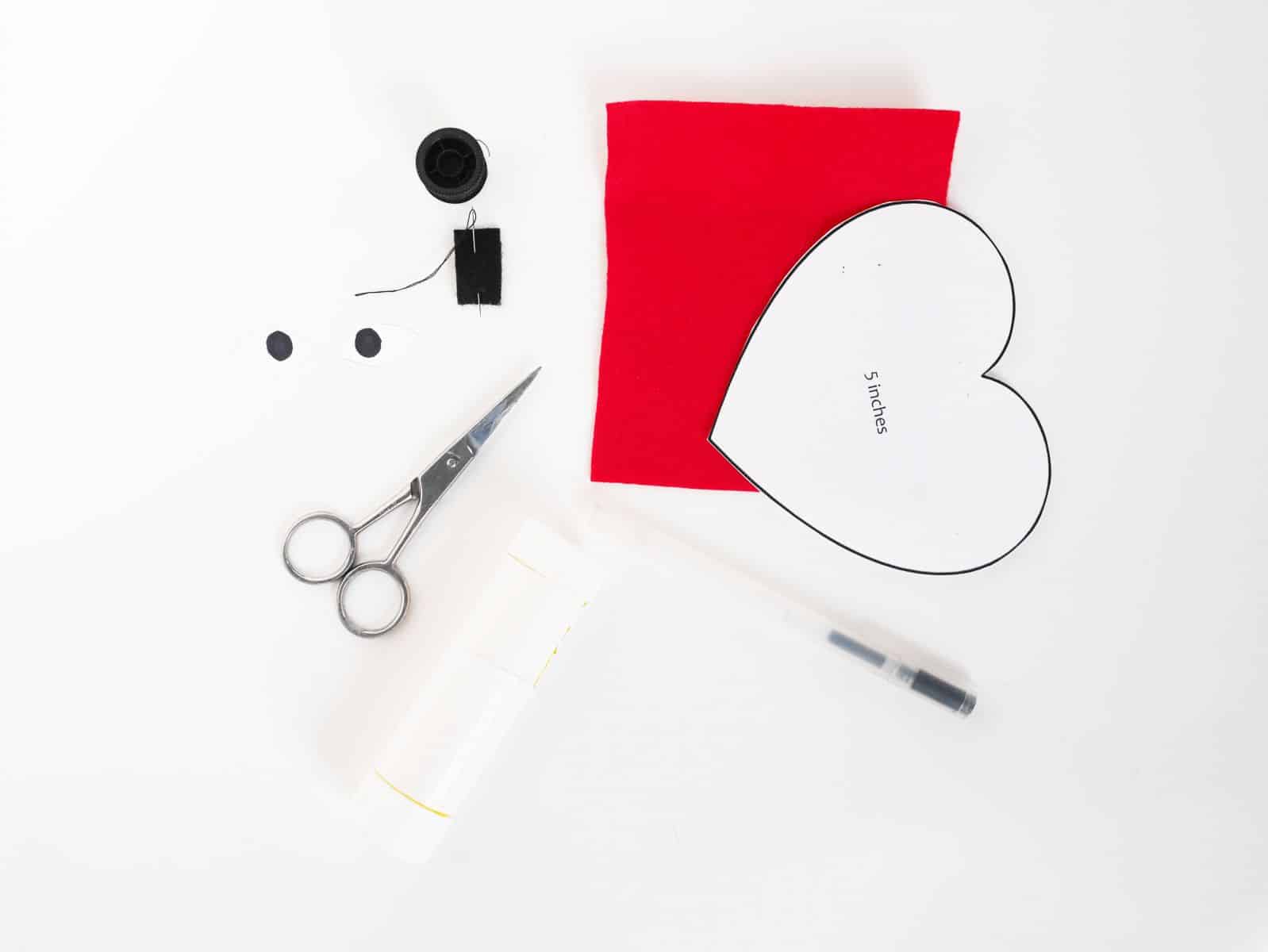 Instructions:
Step 1: cut two 5 inches felt hearts and one 3 inches by 1/2″ felt strip.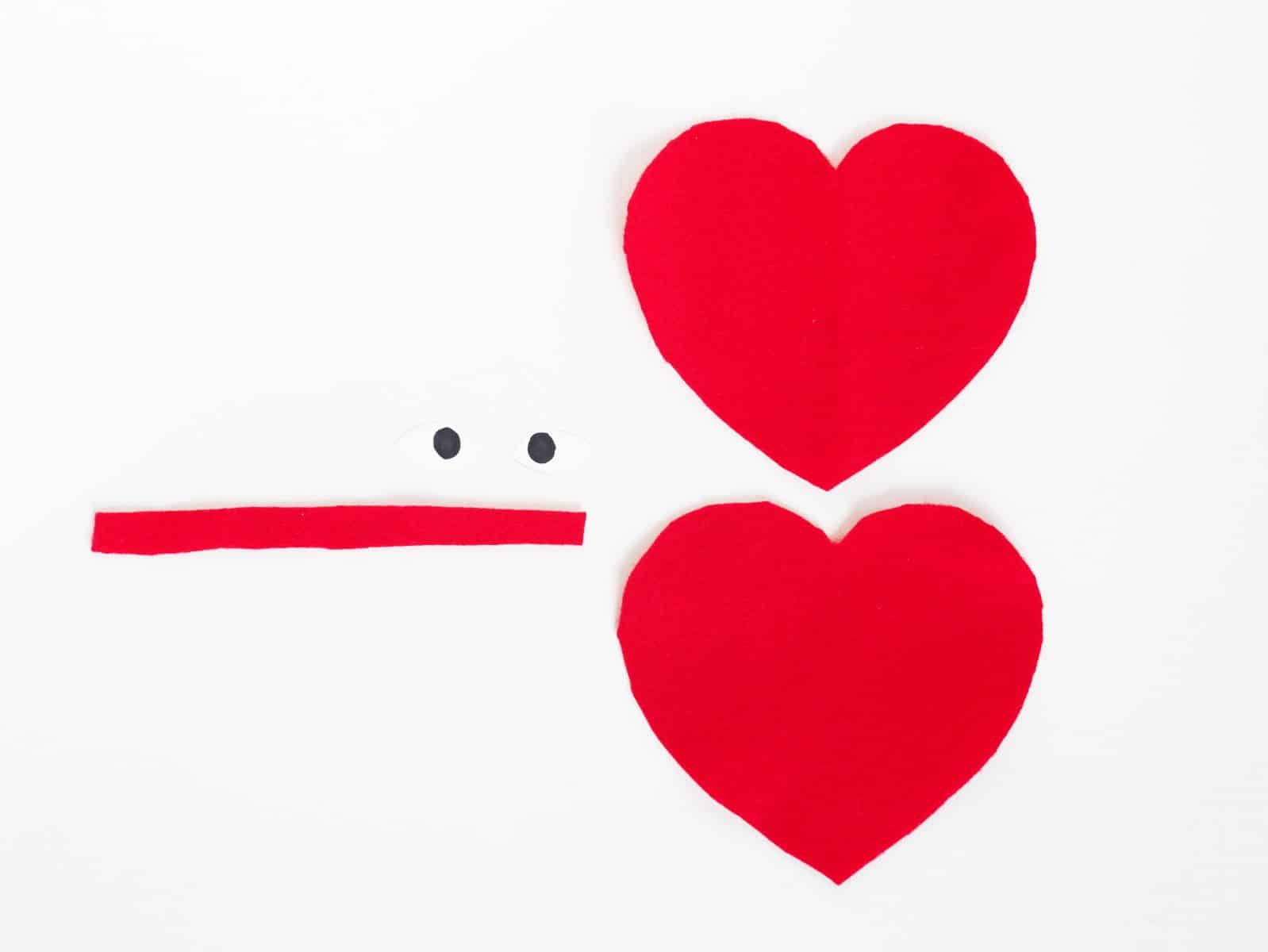 Step 2: Now you can sew both hearts shape together. The top of the heart have to be open, so do not make any stitches on top.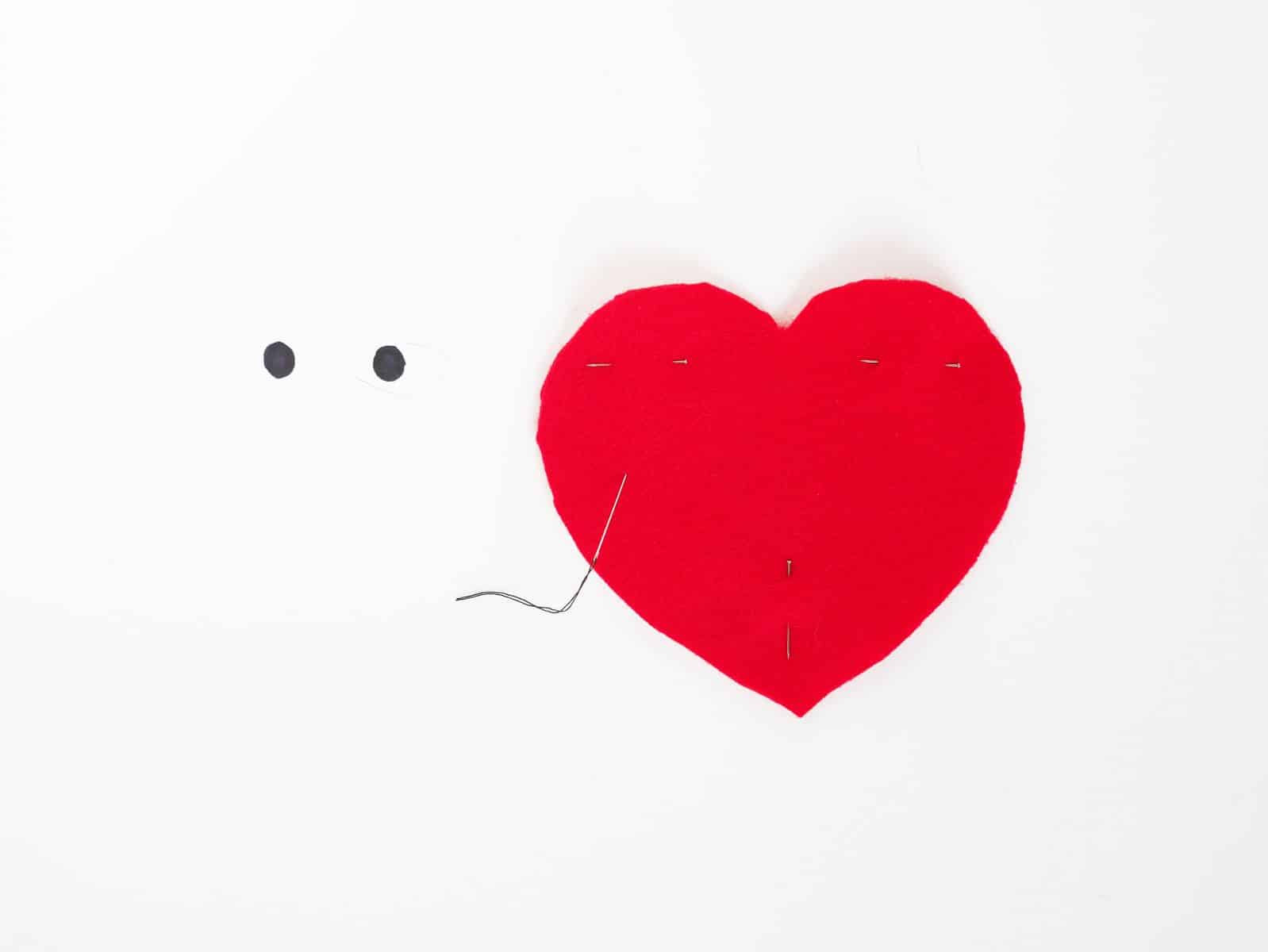 Step 3: On one side sew the felt strip to the heart.
Step 4: Draw 2 eyes out of paper, cut them; now you can glue the eyes to the other side of the heart bag.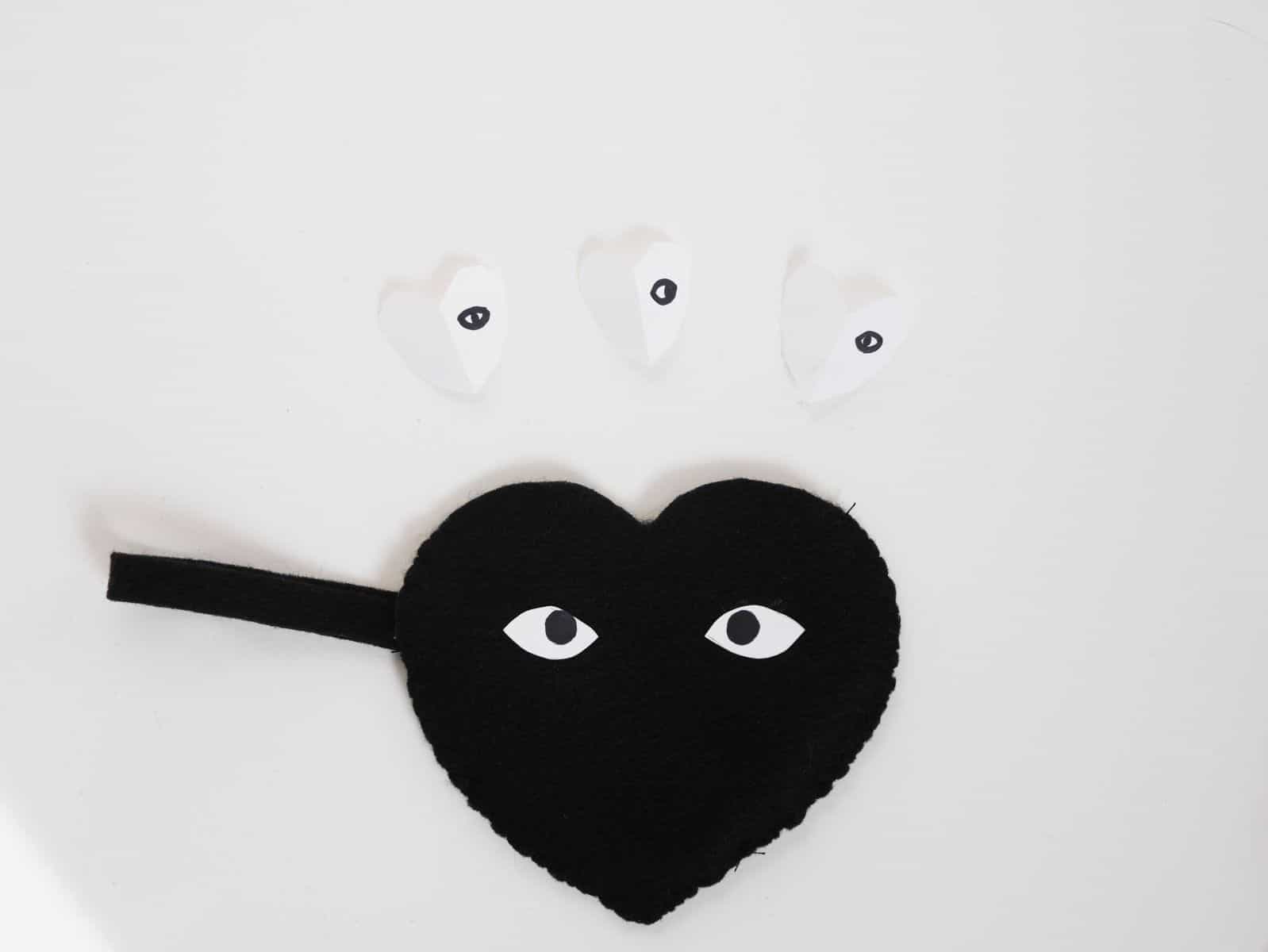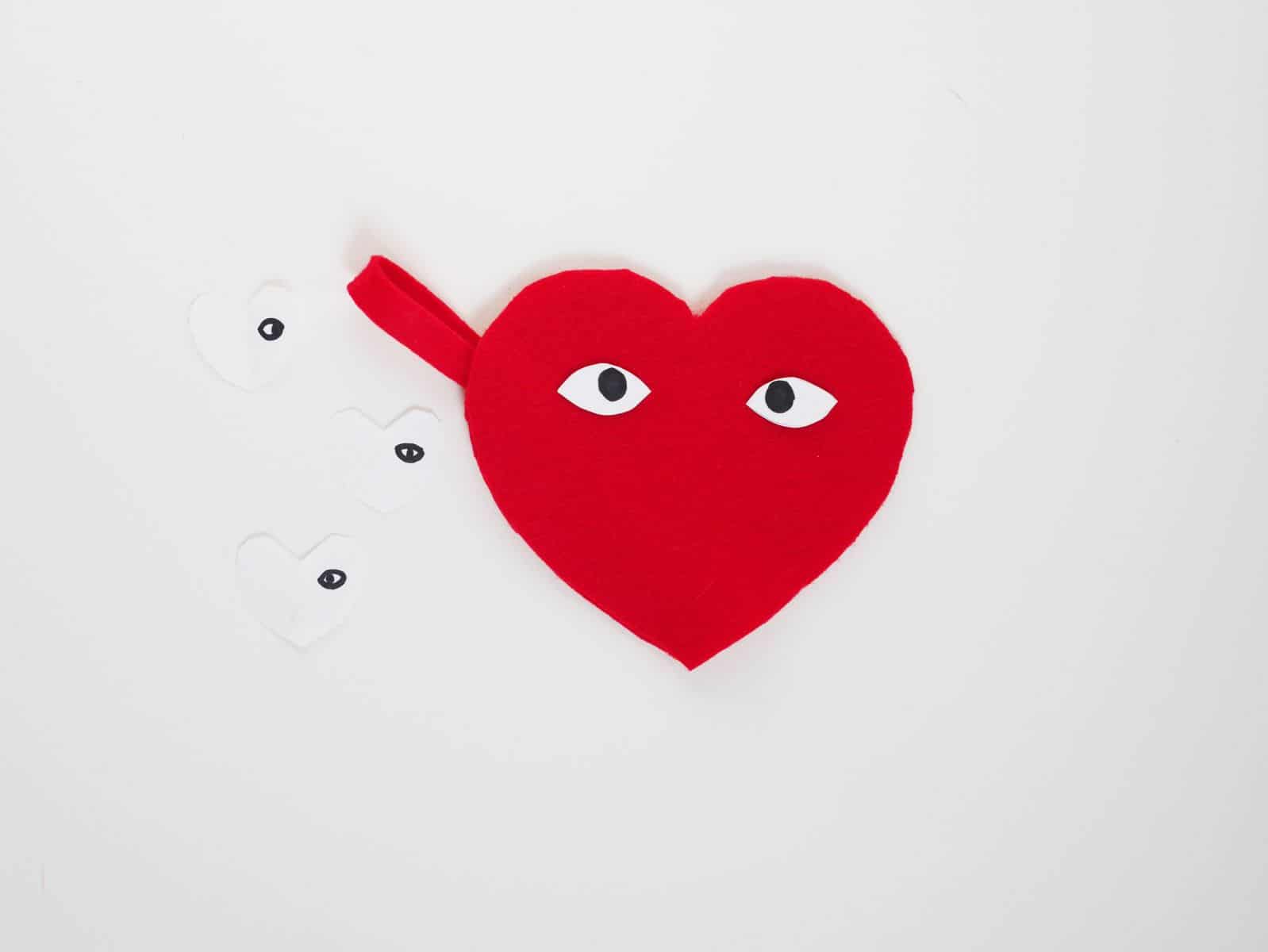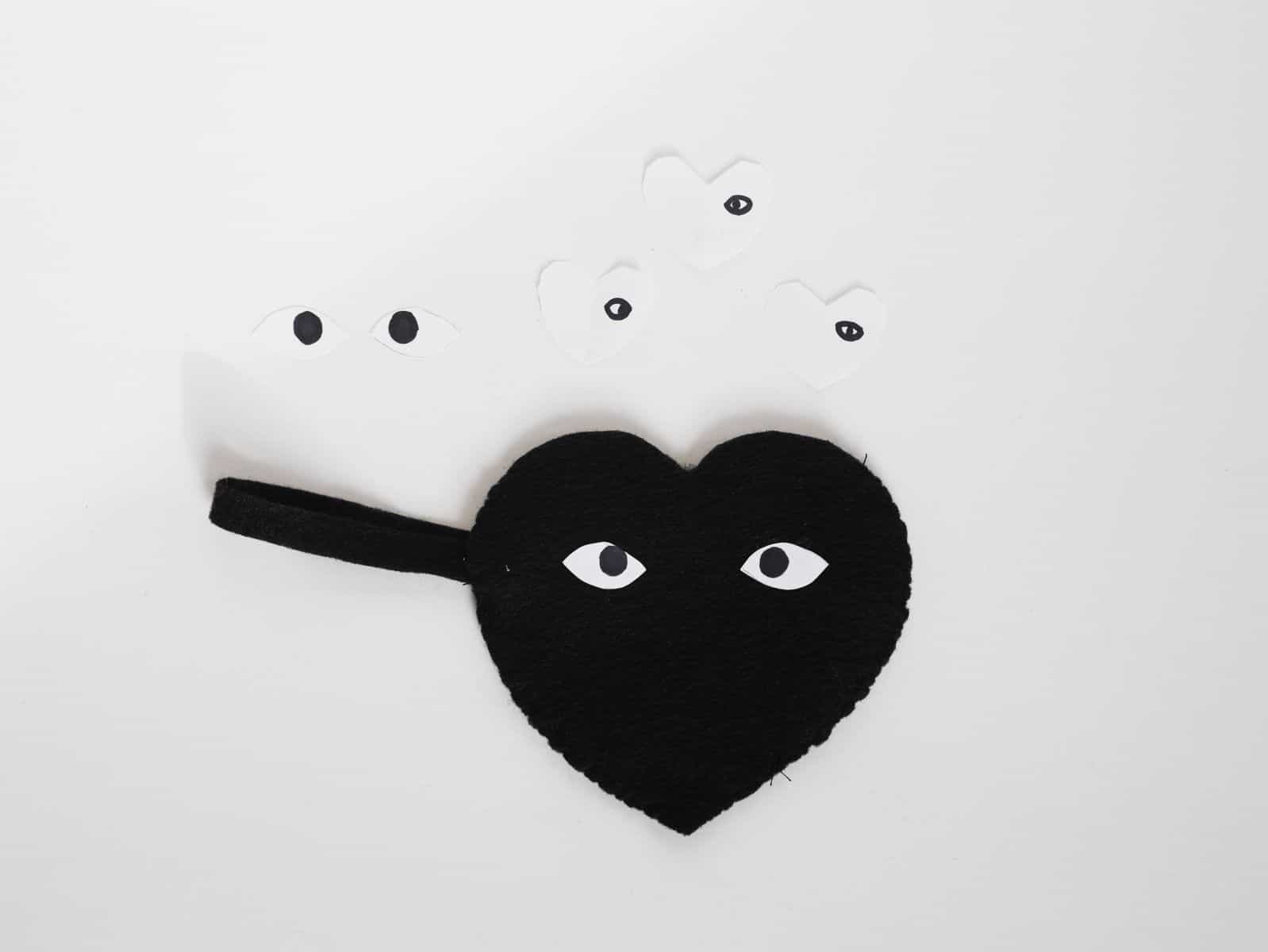 Use your leftover paper to cut out little hearts. You can draw and write a note for all your Valentines! And voila, you are ready to say "Je t'Aime."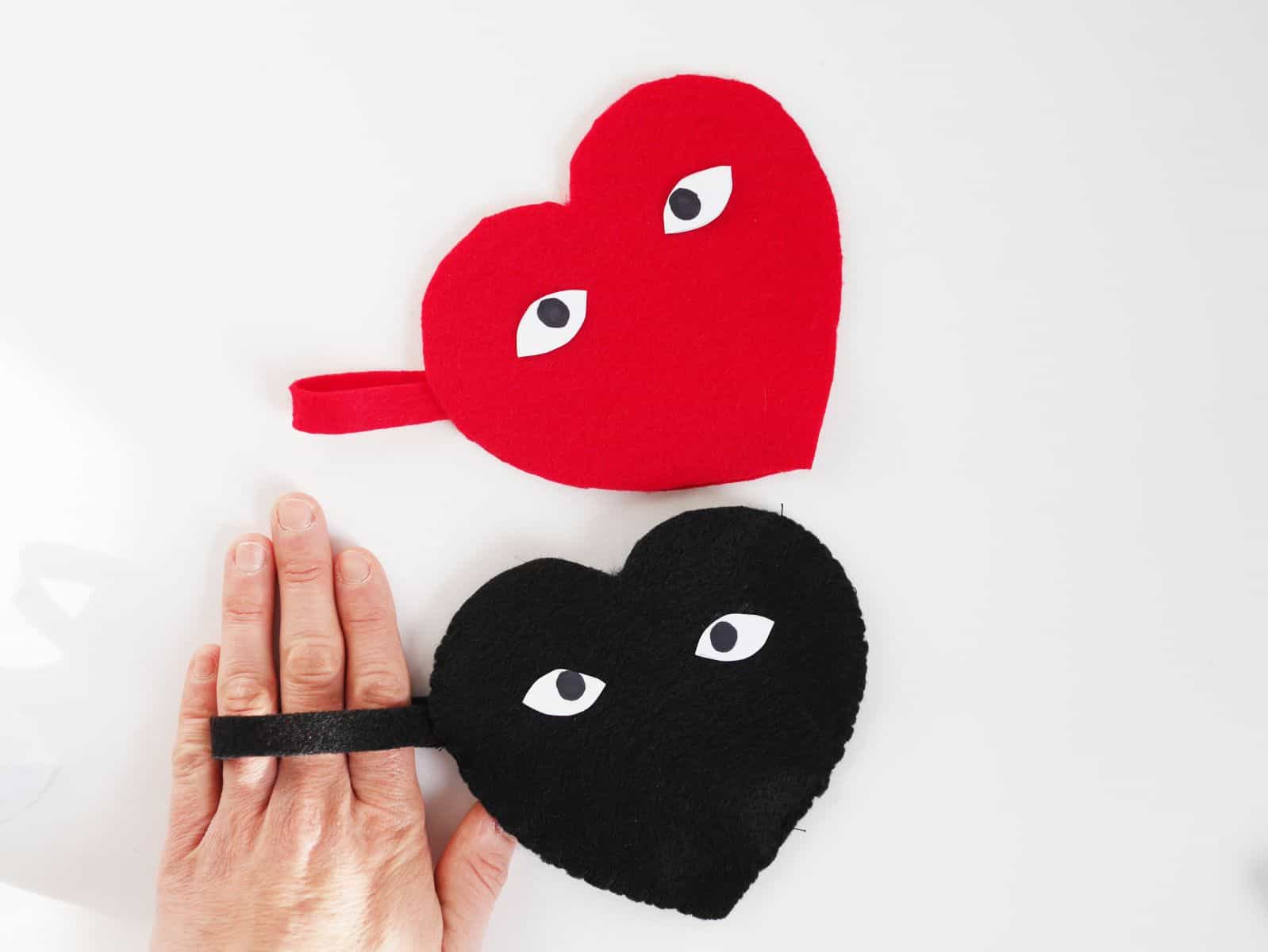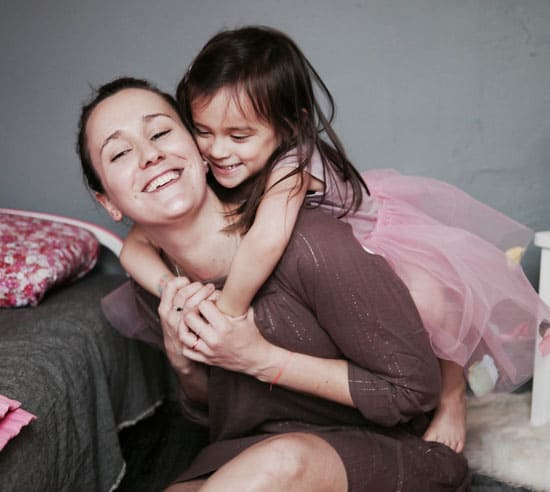 Marie-Laure, is an Architect first, a mom of two, but also a Do It Yourself kind of girl. She LOVES CRAFTING. Her blog La Maison de Loulou is a piece of her with simple and fun crafts, ideas, projects, and activities to do with your kids at anytime. Her children Louise and Roman are her inspiration and all the DIY's are made for them to have fun. Toys, games, costumes..she loves exploring the kids world with her own twist.