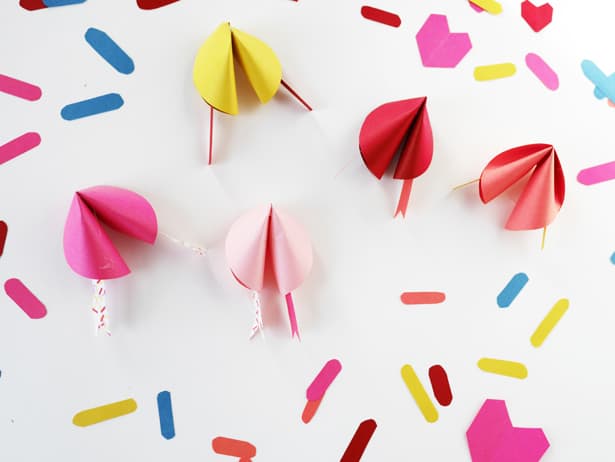 These colorful fortune paper cookies are a sweet way to give your kids a special love note for Valentine's Day or fun for any special celebration or party!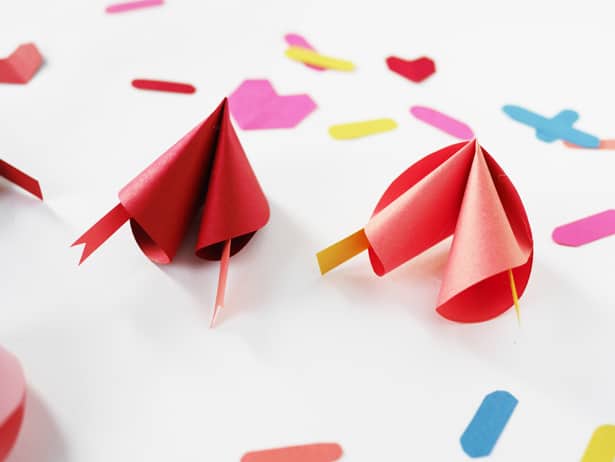 Materiels:
– Construction paper
– Compass
– Scissors
– Glue gun
– Pen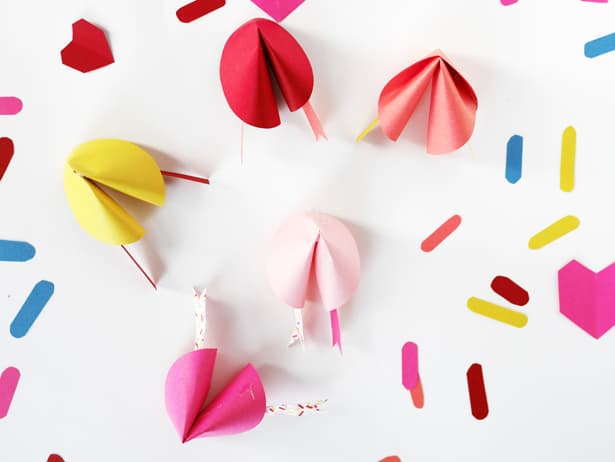 How to make the Valentine Fortune Cookies!
Step 1: Have all your materials ready.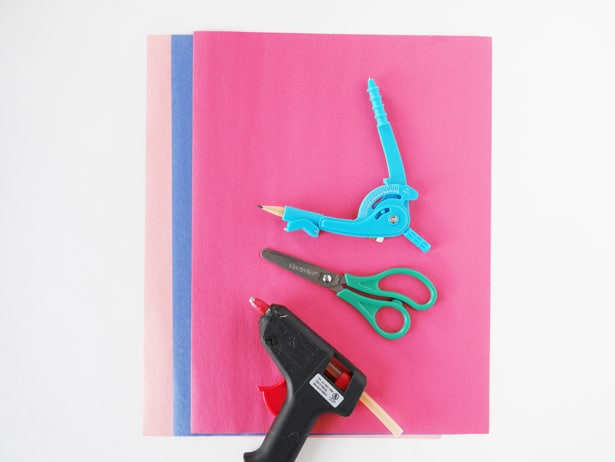 Step 2: Draw a circle with your compass and cut. The larger your circle will be, the bigger your fortune cookie will be. (between 2″-4″); then cut a long rectangle paper string.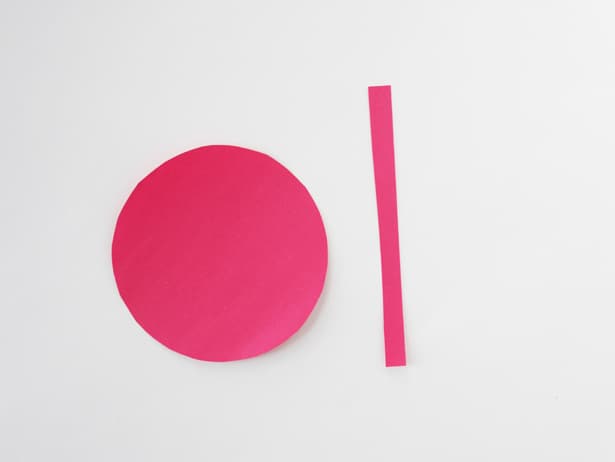 Step 3: With your glue gun, glue as shown in the picture below.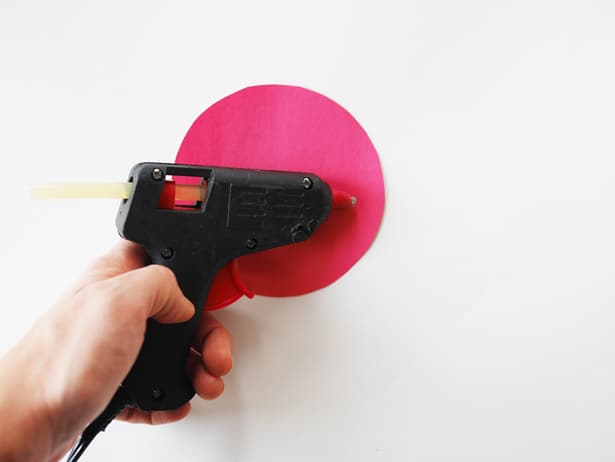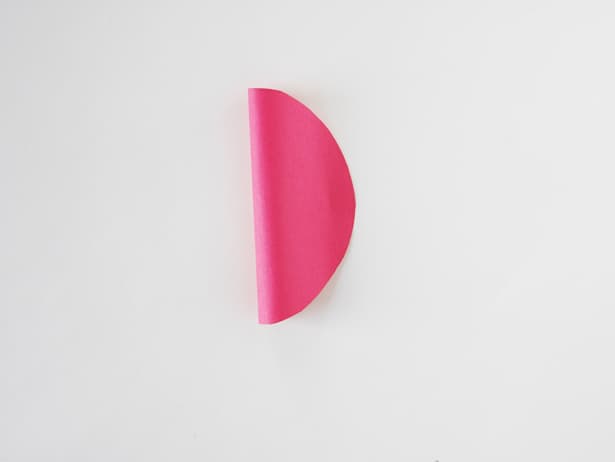 Step 4: Write a message on your string and pass it through your cookie.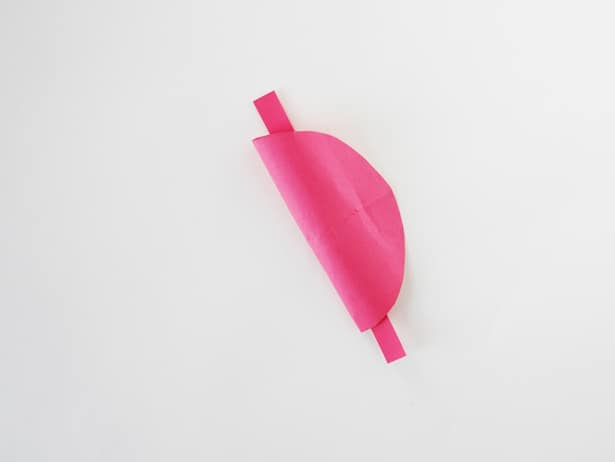 Step 5: Now hold your cookie with your thumb & middle finger and with your forefinger, push at the center of your cookie.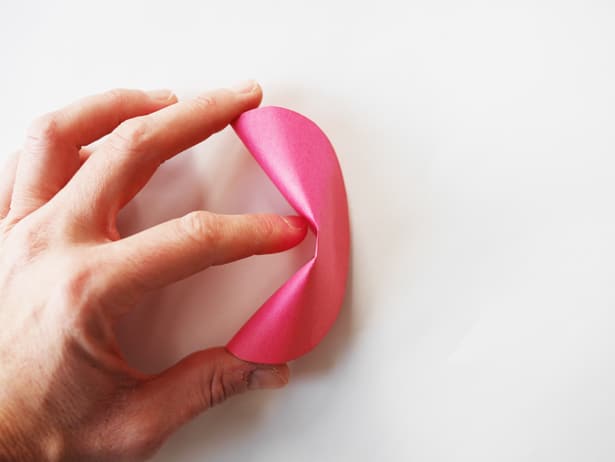 Step 6: and fold.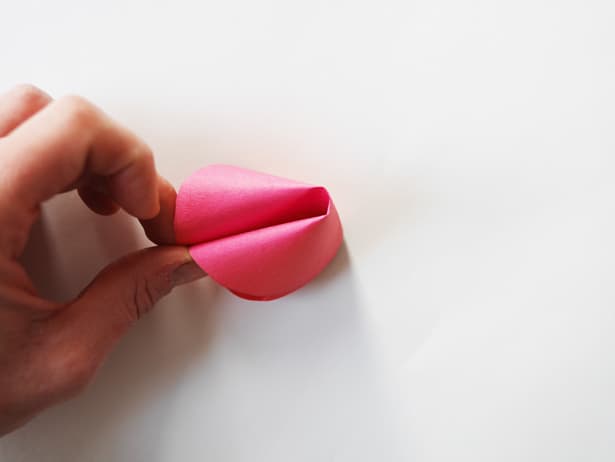 Step 7: Add a pinch of glue inside and you are ready to hand out your Valentine Fortune Cookies! Well done!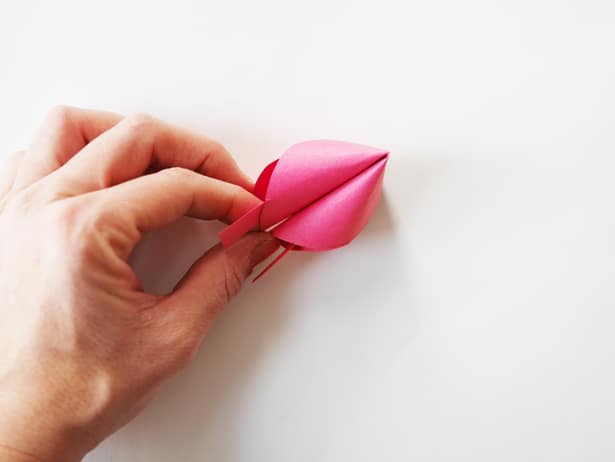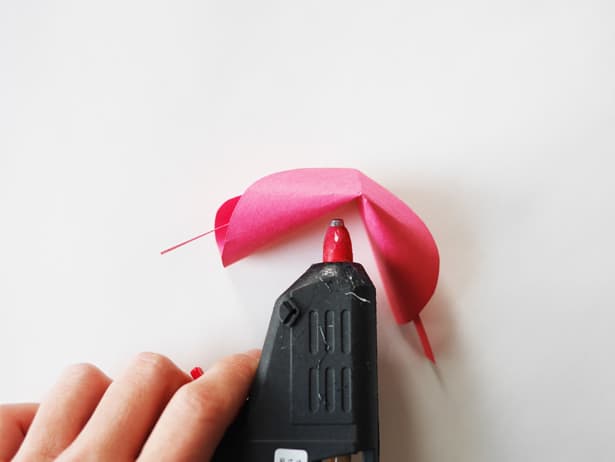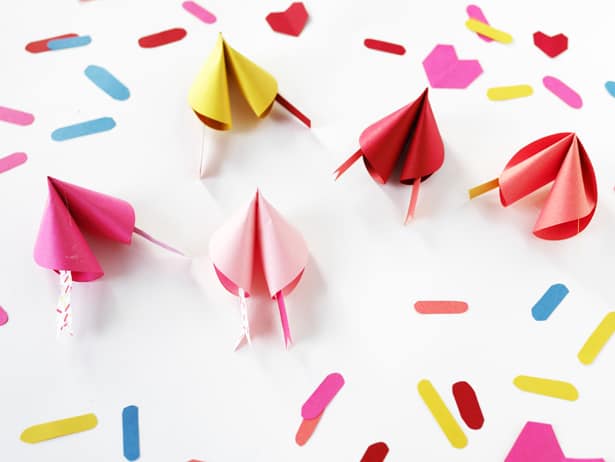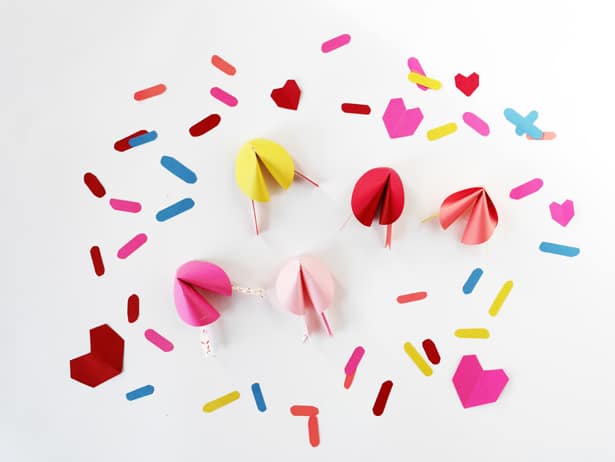 What Valentines will you be making with the kids this year? Check out more creative Valentine ideas here!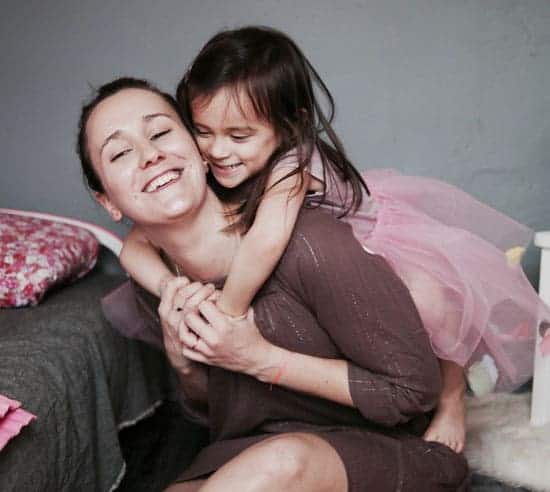 Marie-Laure, is an Architect first, a mom of two, but also a Do It Yourself kind of girl. She LOVES CRAFTING. Her blog La Maison de Loulou is a piece of her with simple and fun crafts, ideas, projects, and activities to do with your kids at anytime. Her children Louise and Roman are her inspiration and all the DIY's are made for them to have fun. Toys, games, costumes..she loves exploring the kids world with her own twist.