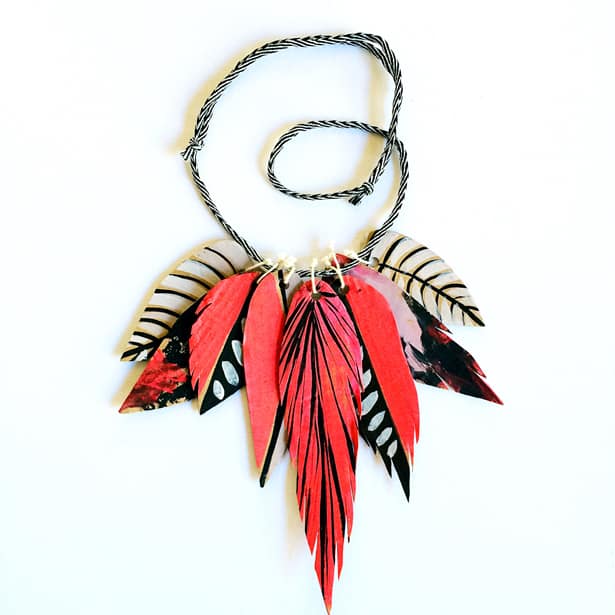 I think I have a problem…I cannot ever throw away cardboard. I get disproportionately excited when something is delivered to the house, not to see what is inside but to see what it is packaged in!!!
Needless to say when this lovely thin packing board was sent to us recently I just had to make something cool. Cue…cardboard necklace.
This particular type of cardboard isn't corrugated like most boxed and is thin enough to cut with regular scissors. You don't have to stand by the postbox waiting for a delivery to make this one but it is important that whatever card you use can be easily cut.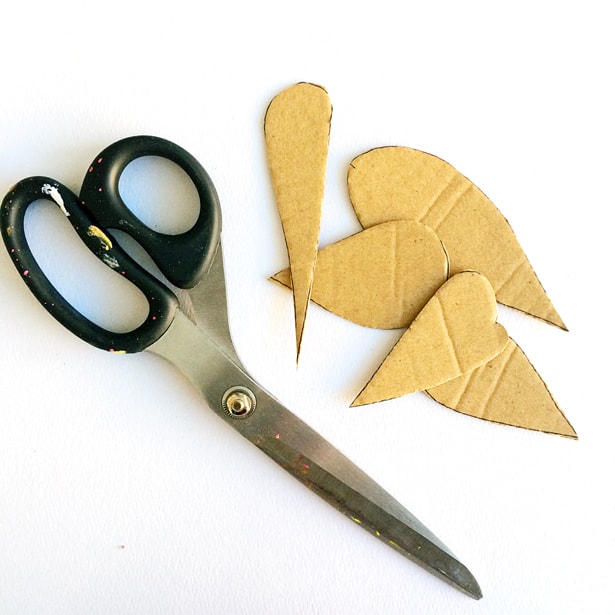 What you need:
– Cardboard
– Paint
– Thin and thick thread.
1. Get outside! Go for a walk around your garden or local park. Ask your mini maker to collect a variety of different leaf shapes or just look closely at them and observe how many different types there are!
2. Back at home, trace around your leaves if you have collected some or just draw some freehand. I did a combination of both.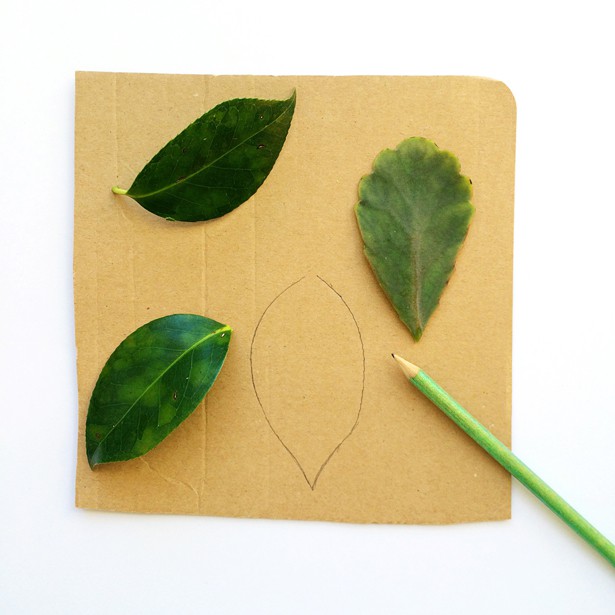 3. Cut out your leaves. You can create a feather shape by slicing into the sides of your leaf cut outs.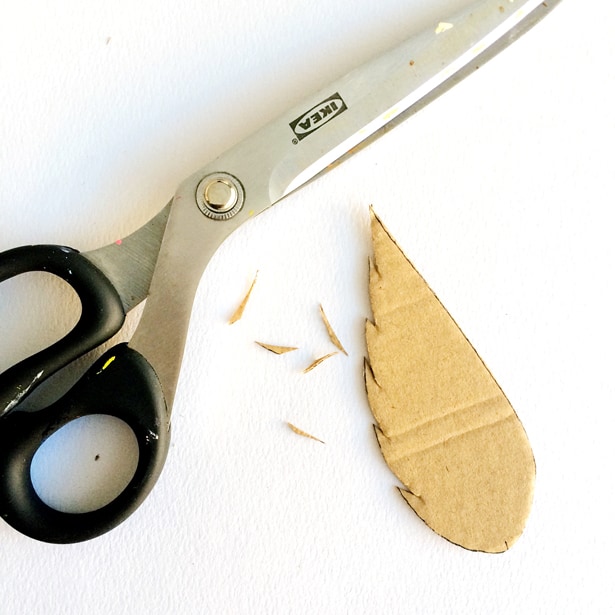 4. Punch a hole in the top of each leaf using a hole punch.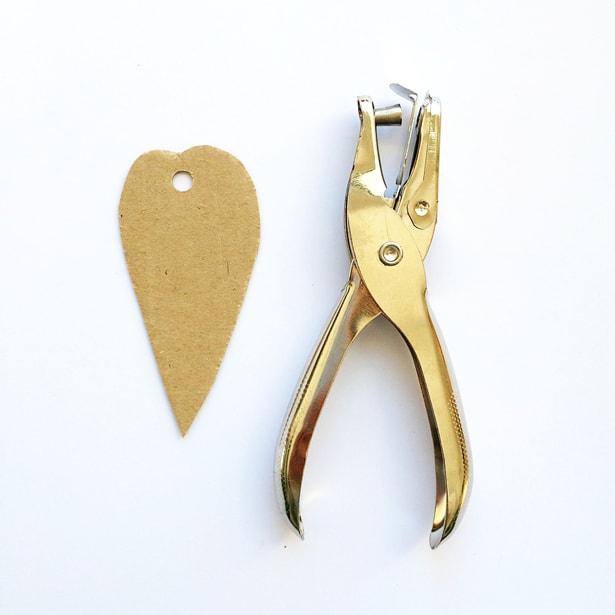 5. Paint! We chose just three colors but you could use whatever colors you like here.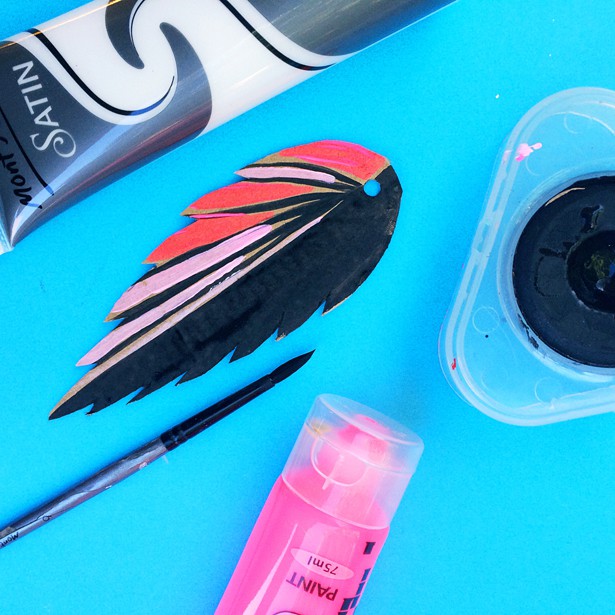 6.When dry cut some short lengths of thin thread and tie small loops through the holes you have made. (If this is too tricky you can just thread them all straight onto the string)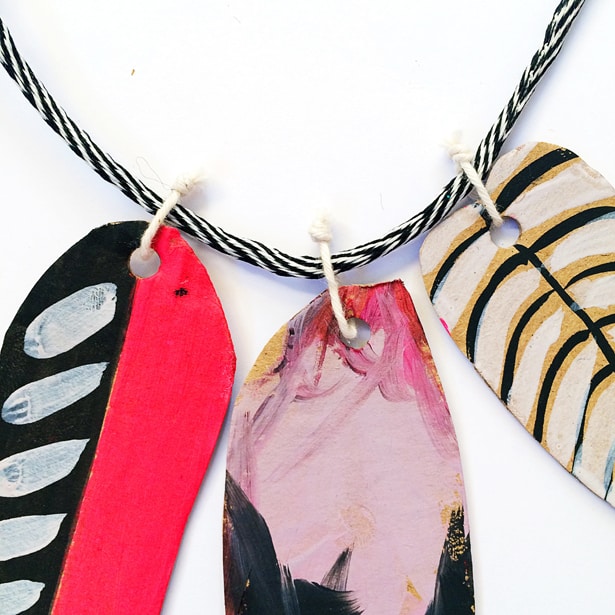 7. String it all together and tie with an easy knot.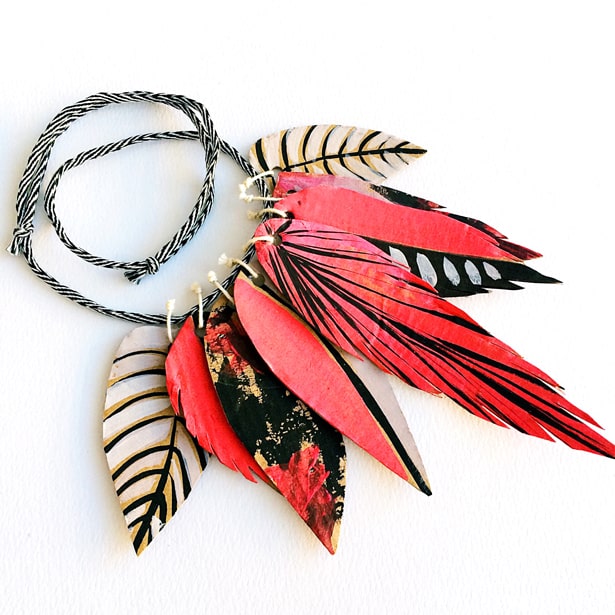 Wear and enjoy!
Check out more artsy leaf projects and more creative fall projects for kids.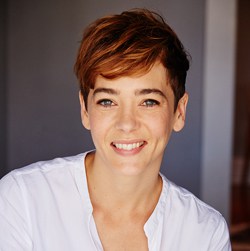 Susie Rugg, the creative mind behind the crazy fun Handy with Scissors is a Sydney based mum and maker with a passion for turning 'junk' into art. She has a degree in Object Art from the University of Sydney and when not at home trying to get her reluctant 3 year old excited about craft, she hangs out at The Museum of Contemporary Art Australia where she is the Children and Families Coordinator. Follow Susie on her creative adventures on Instagram and her blog.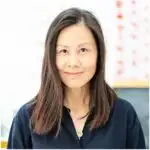 Agnes Hsu is a mom of three and has been inspiring parents and kids to get creative with easy activities and family friendly recipes for over 10 years. She shares her love for creative play and kids food to her 2MM+ followers online. Agnes' commitment to playful learning and kindness has not only raised funds for charity but also earned features in prestigious nationwide publications.