Are your kids excited for Halloween and pumpkin season yet? If you have little ones who can't quite carve their own, creating some playful pumpkin art is the next best thing! We've rounded up 12 fantastic pumpkin art projects that will get kids designing their own silly pumpkins – no sharp carving tools required.
What are your favorite pumpkin art projects?
Cut and Glue Pumpkins (via Krokotak)
These grinning pumpkins make cheerful decor for your windows and home!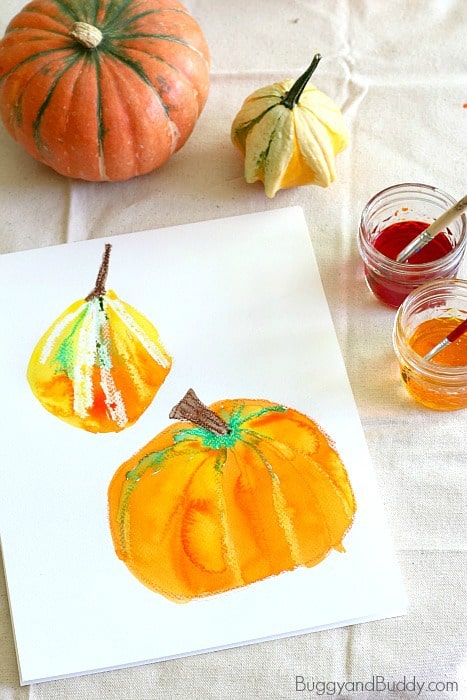 Pumpkin Still Life (via Buggy and Buddy)
Channel your kids' inner artist with this pretty still life pumpkin painting.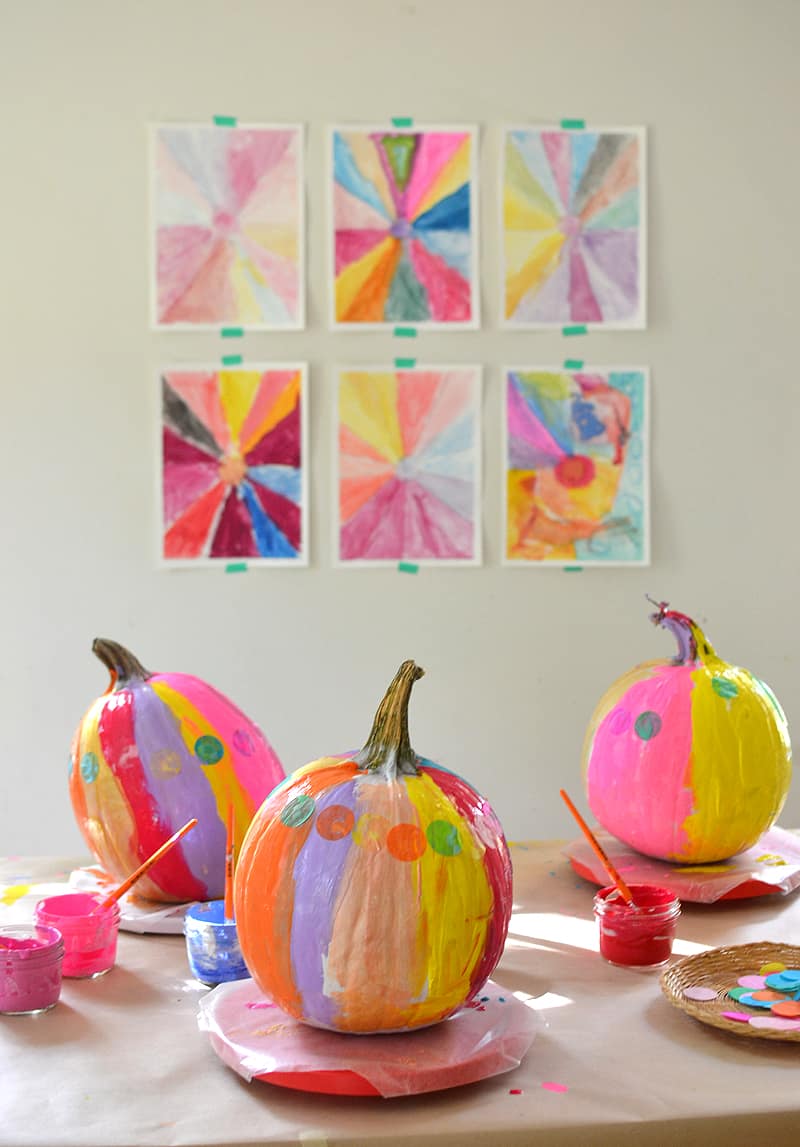 Pumpkin Painting with Kids (via Art Bar)
Find out how to get brilliant colors on pumpkins with this kid-made pumpkin project.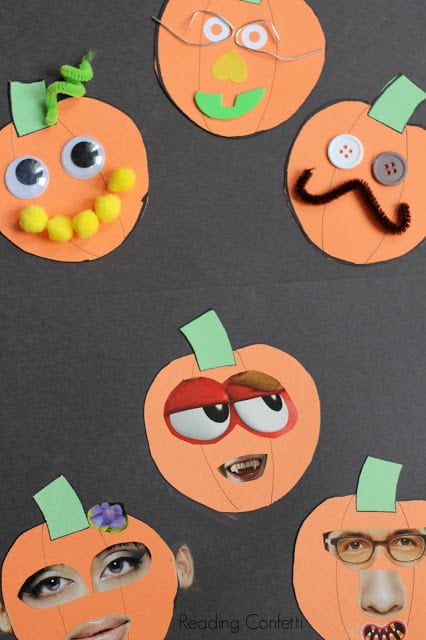 Jack O' Lantern Faces (via Reading Confetti)
Turn old magazine clippings into silly Jack O' Lantern faces – a fun pumpkin craft for the preschool set.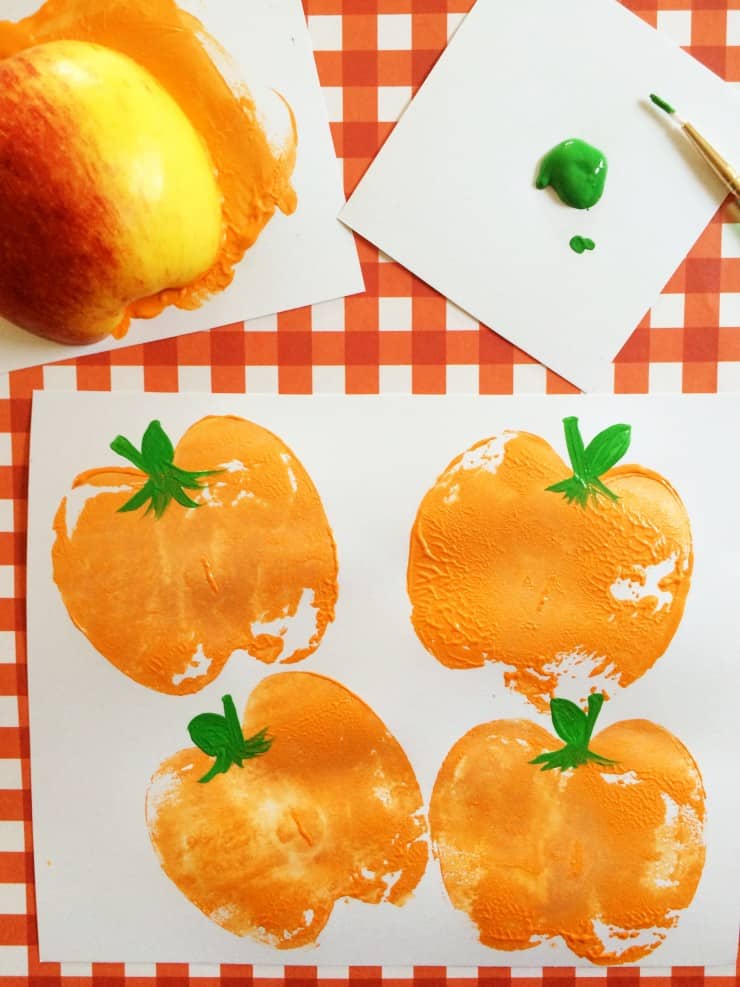 Apple Pumpkin Stamping (via Frugal Mom eh!)
Apples make the perfect pumpkin shapes to create some fun Jack O' Lantern stamps!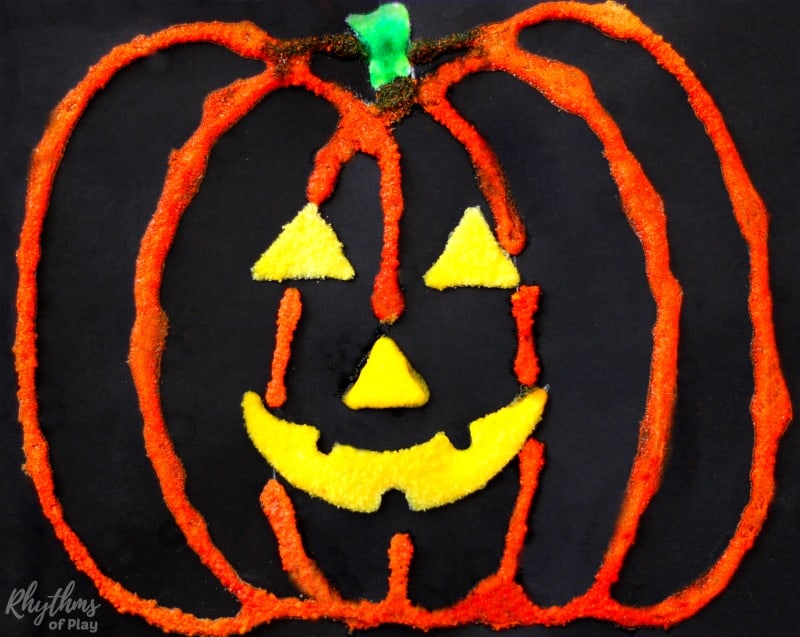 Pumpkin Salt Painting (via Rhythms of Play)
Love the gorgeous textured lines of this vibrant pumpkin salt art for kids.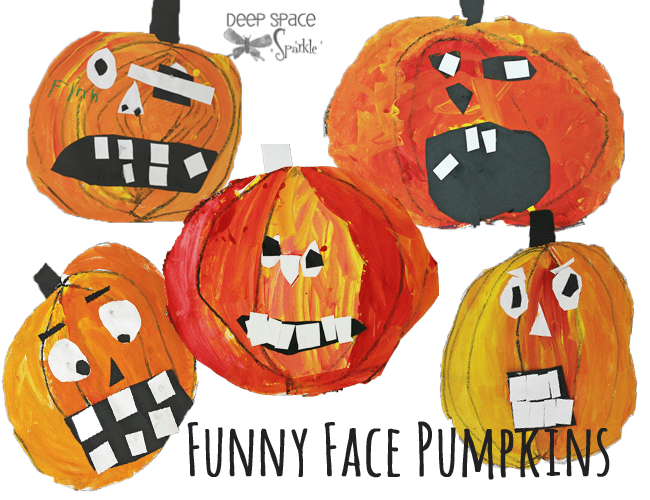 Funny Faces Pumpkins (via Deep Space Sparkle)
This is a great open-ended project for preschooler and kindergartners to draw and cut their own funny faces pumpkins.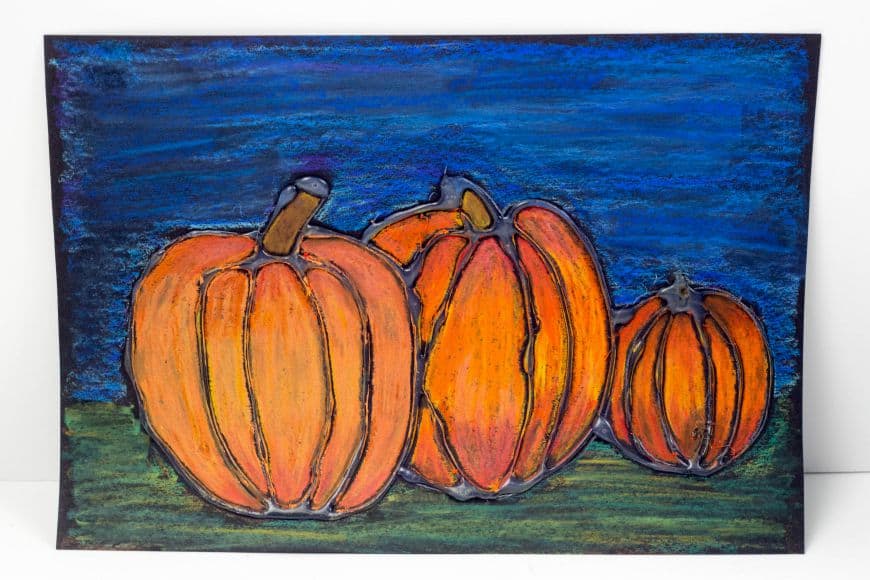 Glue Resist Pumpkin Art (via Mum in the Madhouse)
Such a beautiful pumpkin art project using glue to create interesting lines.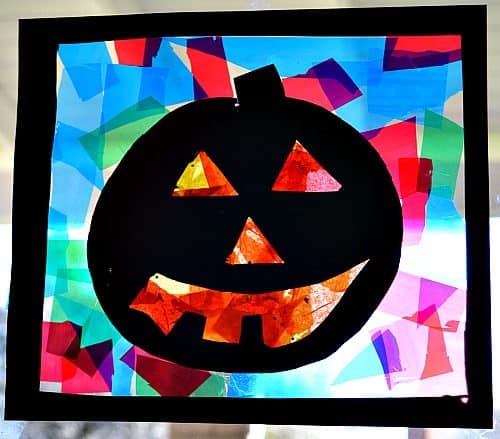 Pumpkin Silhouettes (via Kids Play Box)
Why stick to orange only? Create these pretty sun catcher pumpkin silhouettes that brighten up any windows.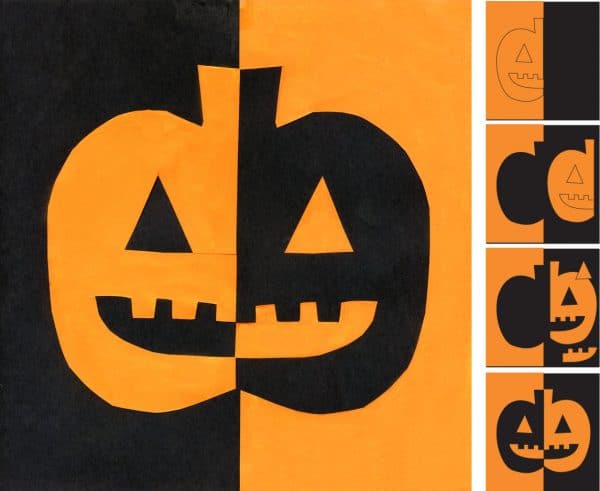 Symmetry Pumpkins (via Art Projects for Kids)
Learn about symmetry with this cool graphic design-inspired pumpkin art project.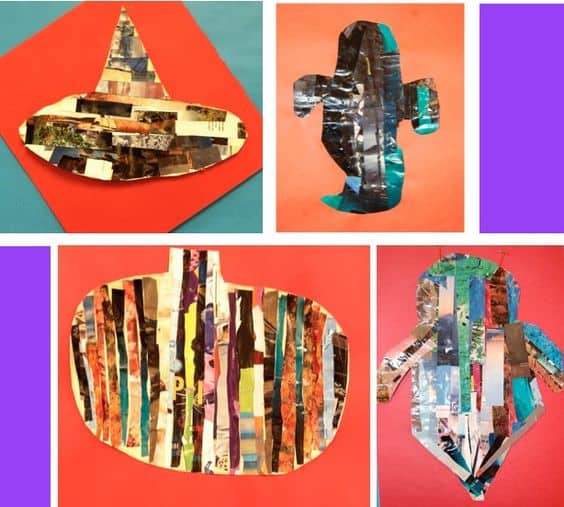 Collage Paper Pumpkins (via Art with Jenny K.)
Colorful paper strips make the perfect art medium to create cool paper collage pumpkins.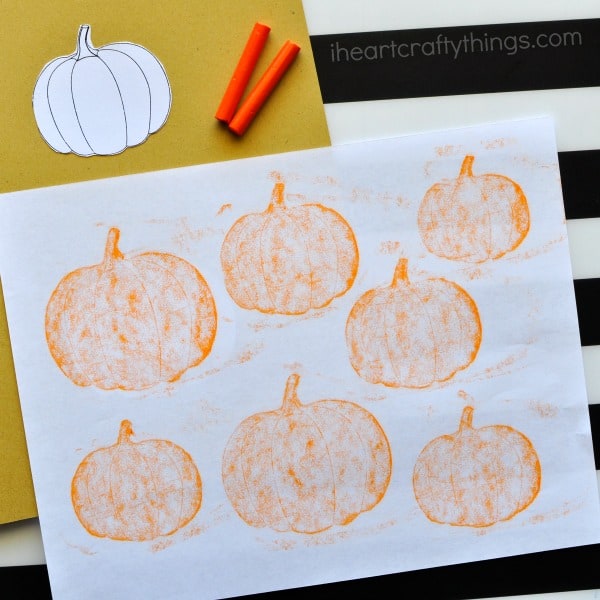 Crayon Pumpkin Art (via I Heart Crafty Things)
We've all got crayons at home right? Check out how to use them to make this adorable pumpkin crayon rubbing art.
Check out more pumpkin ideas for kids and lots more creative Halloween projects.