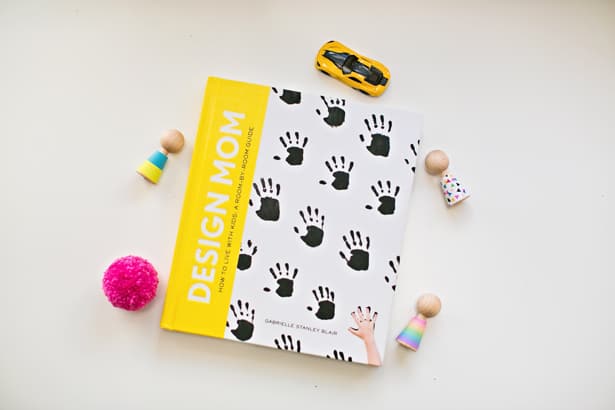 If you've got kids, you're probably aware of Design Mom, a blog written by Gabrielle Stanley Blair, that talks about the "intersection of design and motherhood." Gabrielle covers topics ranging from kids' DIY's to stylish and functional family living. In fact, it is her Living With Kids series that first drew me to Design Mom's blog so many years ago. I loved getting a peek into other families' homes and seeing how they manage – from storing toys, integrating kid-friendly needs without compromising your style, to organizing those million pieces of art your kids bring home.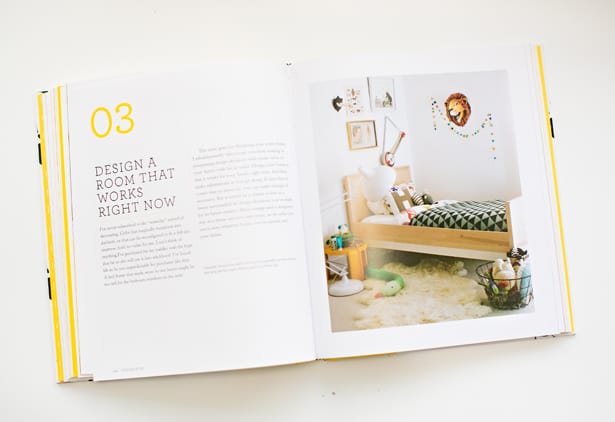 I had the amazing chance to be interviewed by Design Mom for her Living with Kids series several months ago. That I thought was a pretty cool experience (and just note I don't have a picture perfect home – which is what I love about Design Mom's series – she showcases very real homes lived in by real families). The honor of being interviewed rose a notch when I had the chance to meet Gabrielle in person when she asked if a few shot of my home could be published in her soon to be released book Design Mom: How to Live With Kids. Of course I jumped at the chance!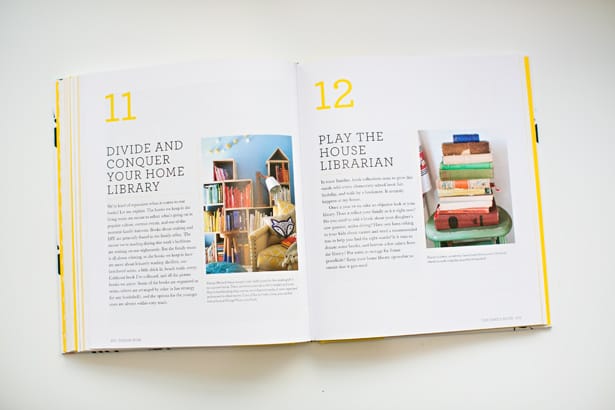 Meeting Gabrielle was a surreal experience. There are people you follow online only to see they are quite different in person. That is not the case with Design Mom. Gabby (as many of her followers know her to be) is just as warm, down to earth and real in person as she is online. As she writes in her book, she is first and foremost a mom so she gets it. And not just mom to one, but of six children!
When Design Mom's book came out and had a launch party in Oakland, I was the first one in line (literally). And brought my 4 and 6 year old to the party. The book signing was a blast and the kids thought it was super cool to see our dining room and their art featured in the living room section of the book. Although this isn't a children's book, my oldest enjoyed flipping through the pages and pointing out things she liked. Apparently an eye for design can start at a very young age 🙂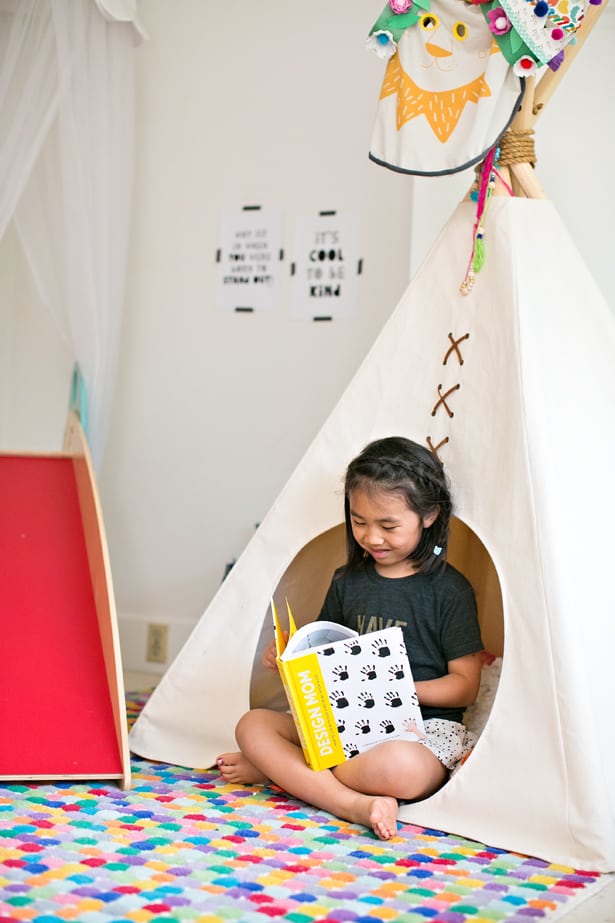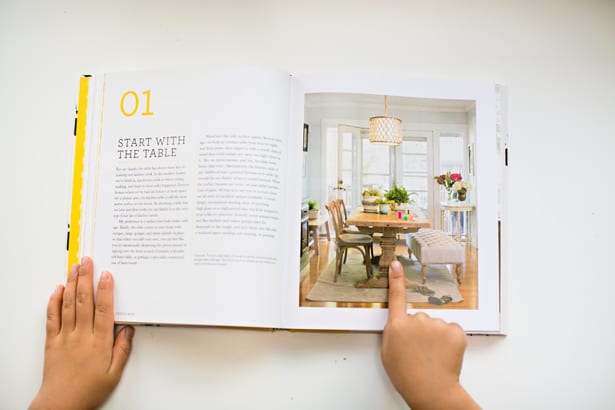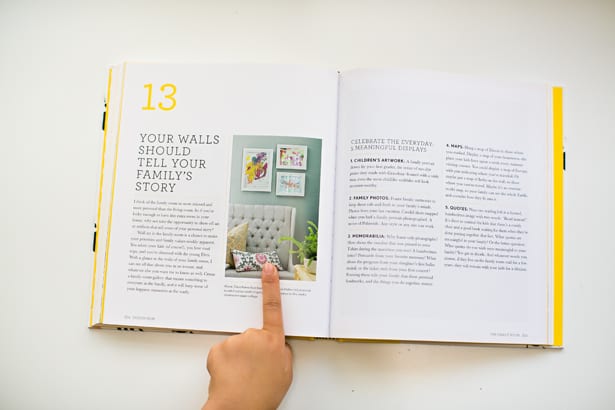 (Our dining room and living room wall featured above)
The Design Mom book is one you want to keep on your coffee table and peruse slowly, over many days and weeks, at your leisure or whenever you have a specific need related to home design. And it applies to your stage of living with kids. It's sectioned out room by room to make it easy to follow. So, let's say you are in the stage of transitioning kids to a shared bedroom, you'd easily go straight to the Kids' Bedroom section.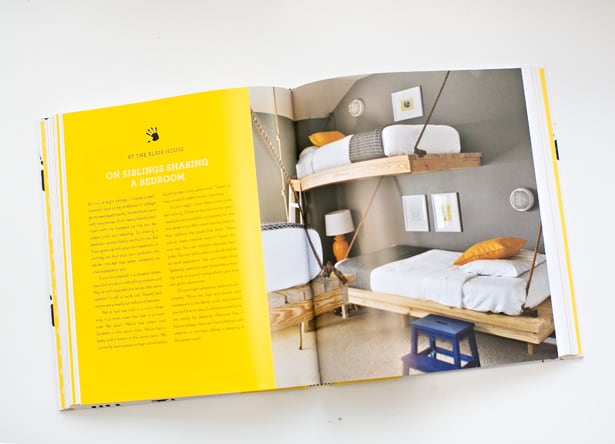 Since my kids are still young, I was drawn to the sections on how to keep things tidy in the hallway (or mud room if you're lucky to have one). There always seems to be a teeming number of shoes, jackets, hats and gloves lying around. Since my kids share a room, I also liked seeing examples of bunk beds and how to organized a shared space with siblings.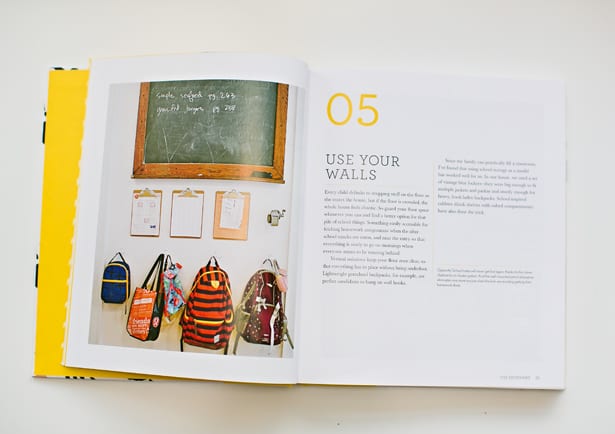 The organization of toys and art is also something I need help with. The Design Mom book covers tips on helping your "children treasure their treasures." So often we get inundated with the little trinkets your kids bring home. Design Mom offers some sound advice with practical solutions.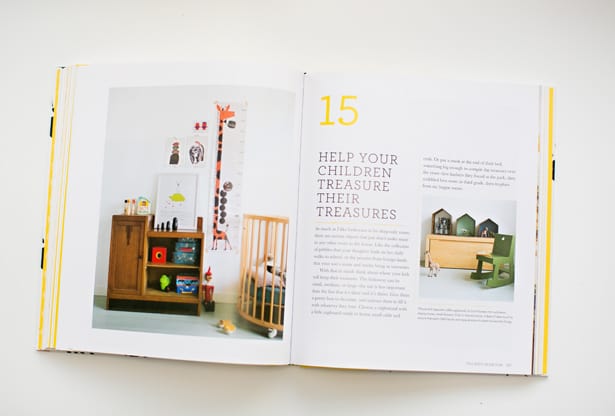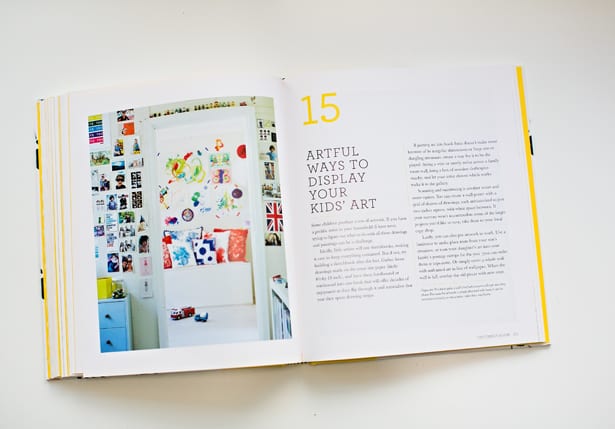 Speaking of practical – yes, although the book is filled with gorgeous photos, they are meant to be inspirational. Gabrielle does a wonderful job of guiding you step-by-step and it's clear the intent is to make your home yours and only yours with tips and photos to guide you along.
Since my home was featured in the book, I was given an extra copy from the publisher Artisan Books. I would love to give away this copy to one lucky reader! I'll be hosting the giveaway on our Instagram all this week starting today, so make sure to stop by for a chance to win Design Mom's book!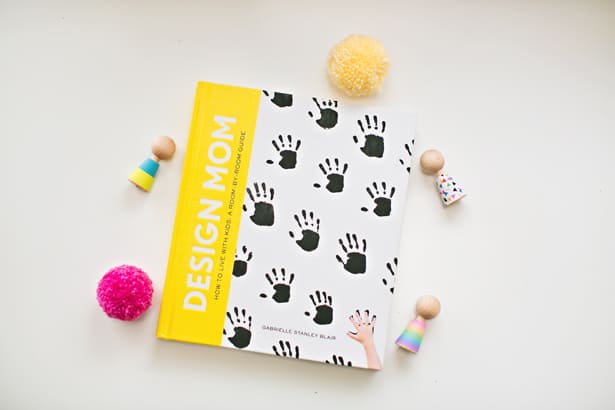 You can read more about Design Mom's book here and or purchase directly on Amazon (affiliate link).
(All photos by Agnes Hsu)
{Note: this is not a sponsored post. I bought my own copy of Design Mom's book and am doing a giveaway on a copy Artisan Books provided as a thank you for having my home featured. Just simply because I enjoyed the book and would like to gift it to a lucky reader. The giveaway is not sponsored by Design Mom or Artisan Books.}