The kids recently watched a documentary about Monarch butterflies on Netflix called "Flight of the Butterflies" which coincides with their southern migration this time of year. They were fascinated with this process and the intricate wing patterns of this species and butterflies in general after finding a deceased butterfly this summer. Extending their interest, we decided to create our own wing designs using loose parts and thought you might like it too!
Materials: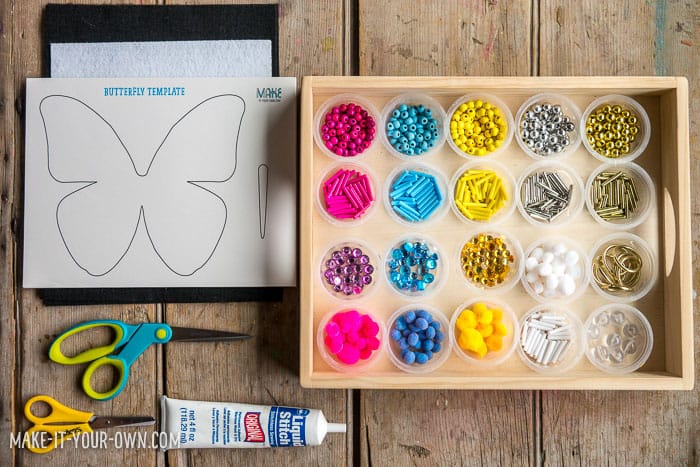 Felt
Butterfly templates: Small: (download butterfly), Large: (download butterfly_2page)
Fabric scissors
Fabric glue
Loose parts (we used a variety of beads, pom poms, rings, gems etc., but go with what you have!)
Trays & containers (for organizing the loose parts and as a work surface)
Stick pins or tape and/or fabric marker/crayon (optional, but handy for when kids are cutting!)
Directions
Print out the butterfly templates or draw your own. Cut out the wing shape and the body. Pin or tape them to your felt. Either trace around the templates or simply cut around them. We went with two different colours of felt to make each of the parts easy to distinguish. Doing a rough cut, followed by a more detailed one is often easier for children as it removes excess paper that they need to maneuver around. For those hard to reach spots on the wings cut in from two directions as shown.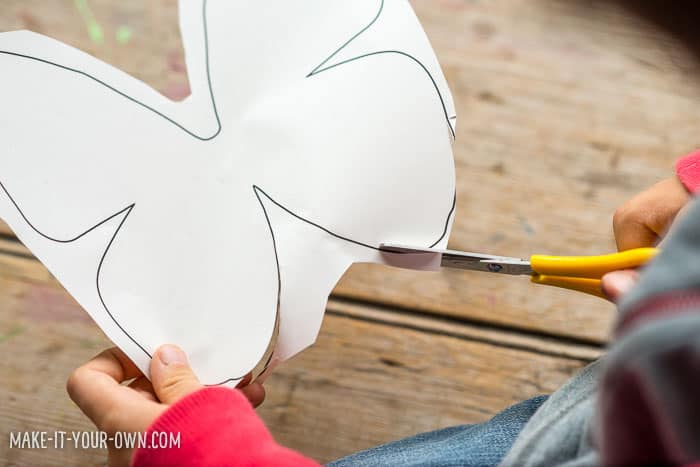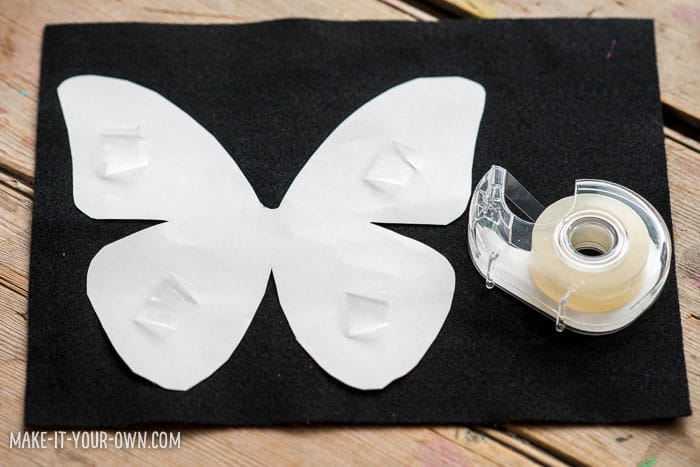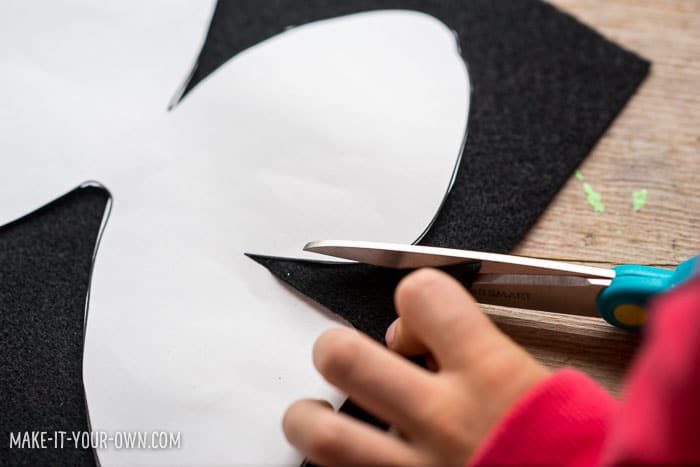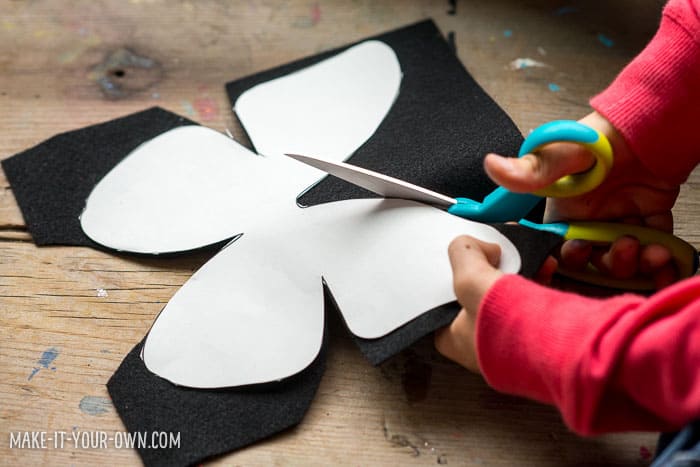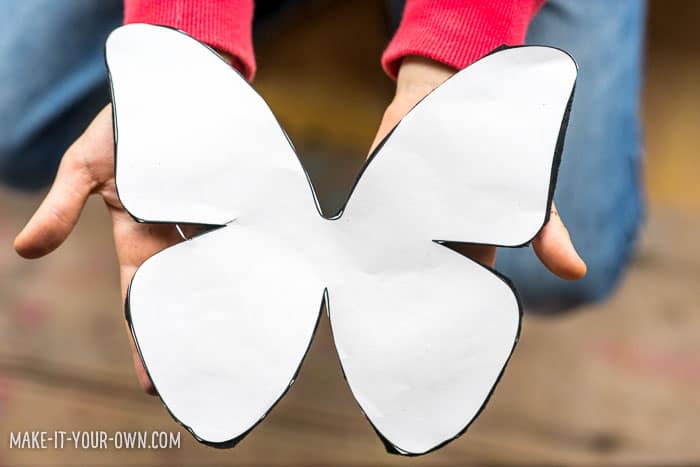 Glue your body onto your wings with fabric glue and allow to dry overnight.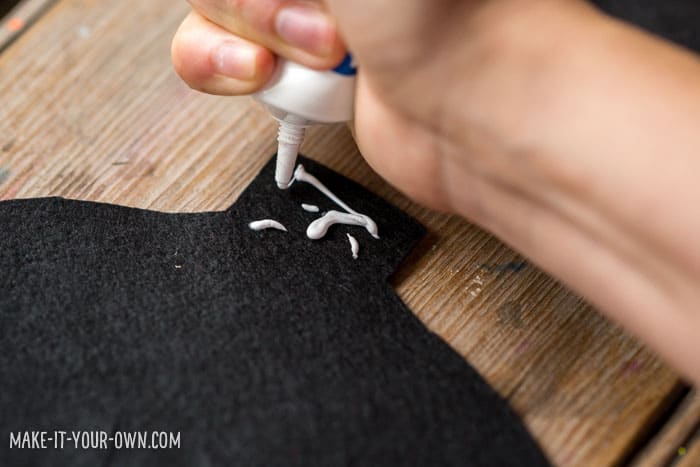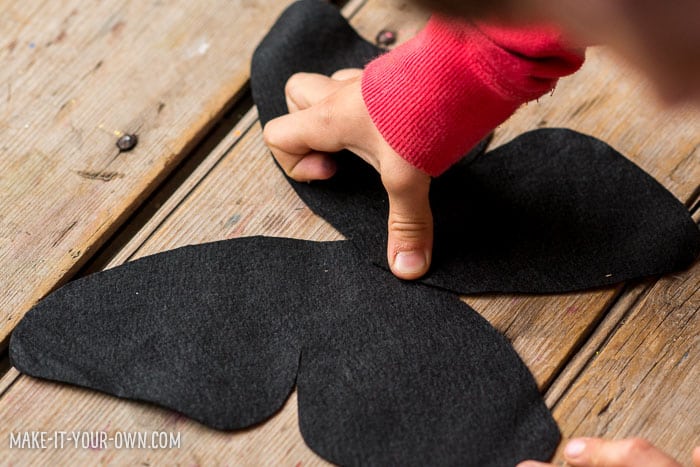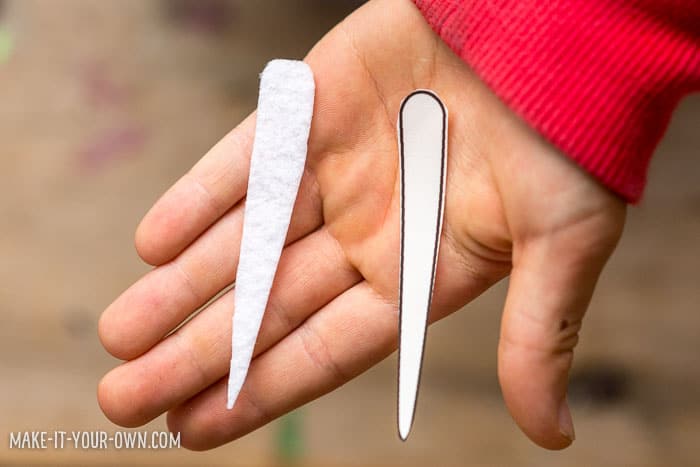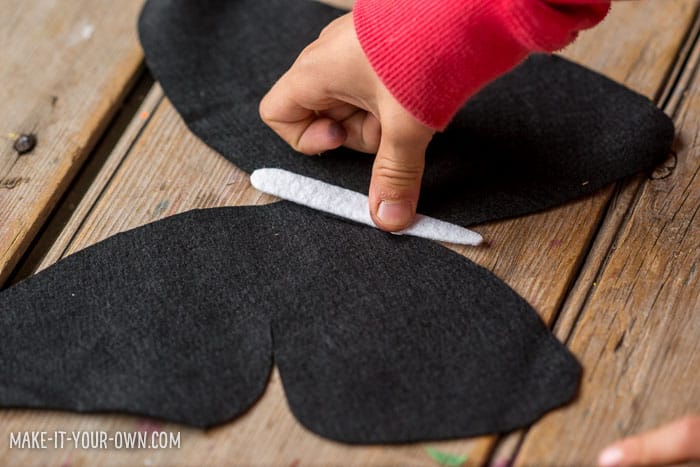 Place your felt butterfly on a tray to contain your parts.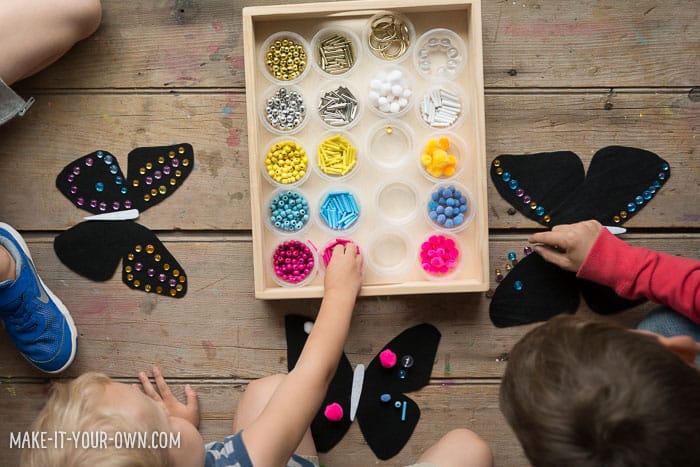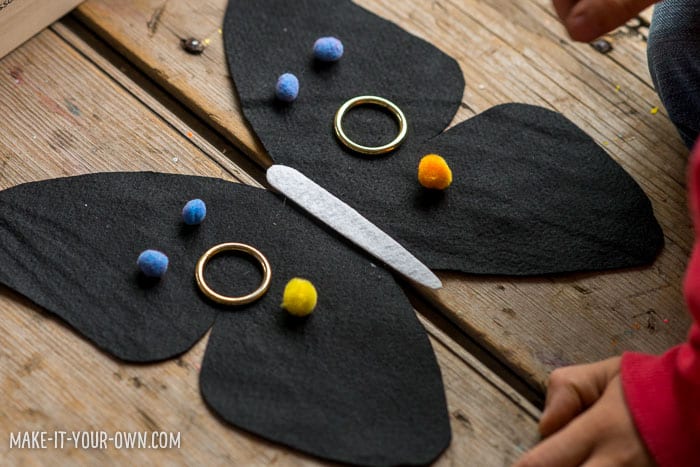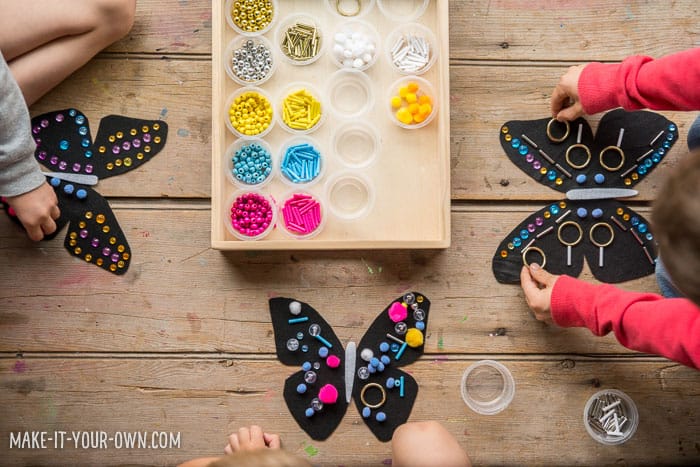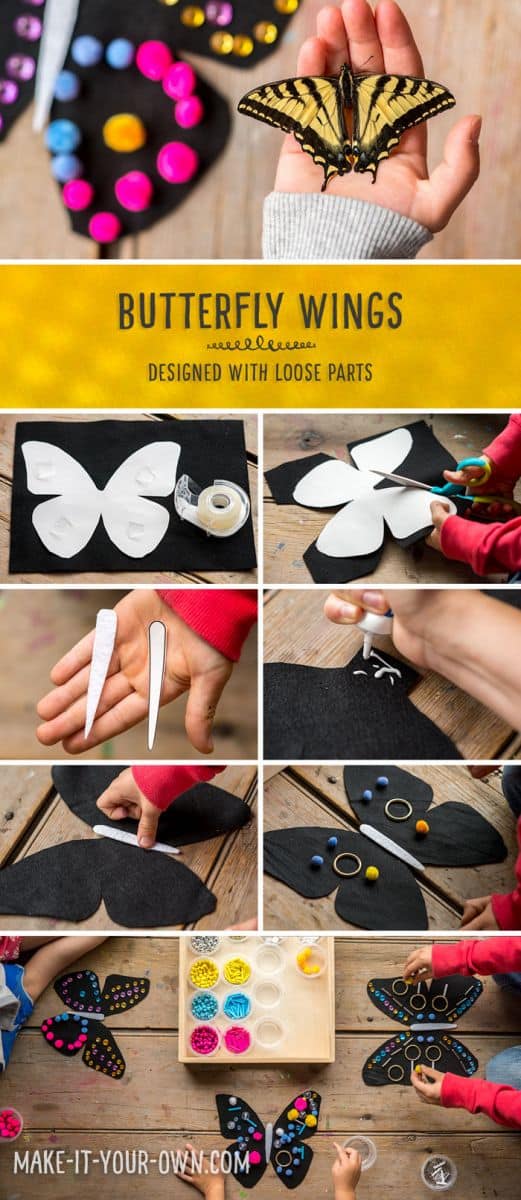 Purpose
Manipulating objects.
Discovering mathematical properties such symmetry, patterning etc.
Safety Notes
We suggest that you wear a smock and use a craft tray to protect your clothing and surfaces.
Use scissors with care and adult supervision.
Beads and small parts can be a choking hazard therefore be sure to keep them out of the reach of children ages 0-3 years of age or those that tend to put things into their mouths.
Check out more creative projects for kids!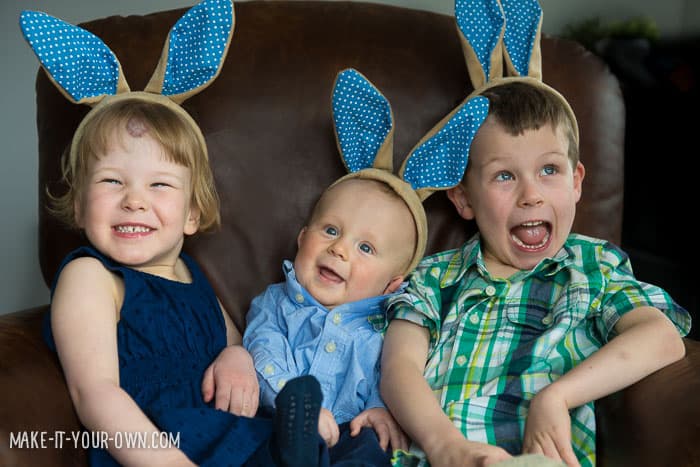 Make it Your Own is a Canadian children's website. We hope to inspire educators and families with projects to do together, explorations of various mediums and techniques and to get out into nature to source supplies. We love re-imagining items and thinking of new ways to share children's artwork. We are often described as "an educational mom, a digital dad and their three mini-makers.