If you're interested in learning embroidery or would like to introduce your child to the soothing art of stitching and sewing, these adorable animal embroidery kits are a wonderful start.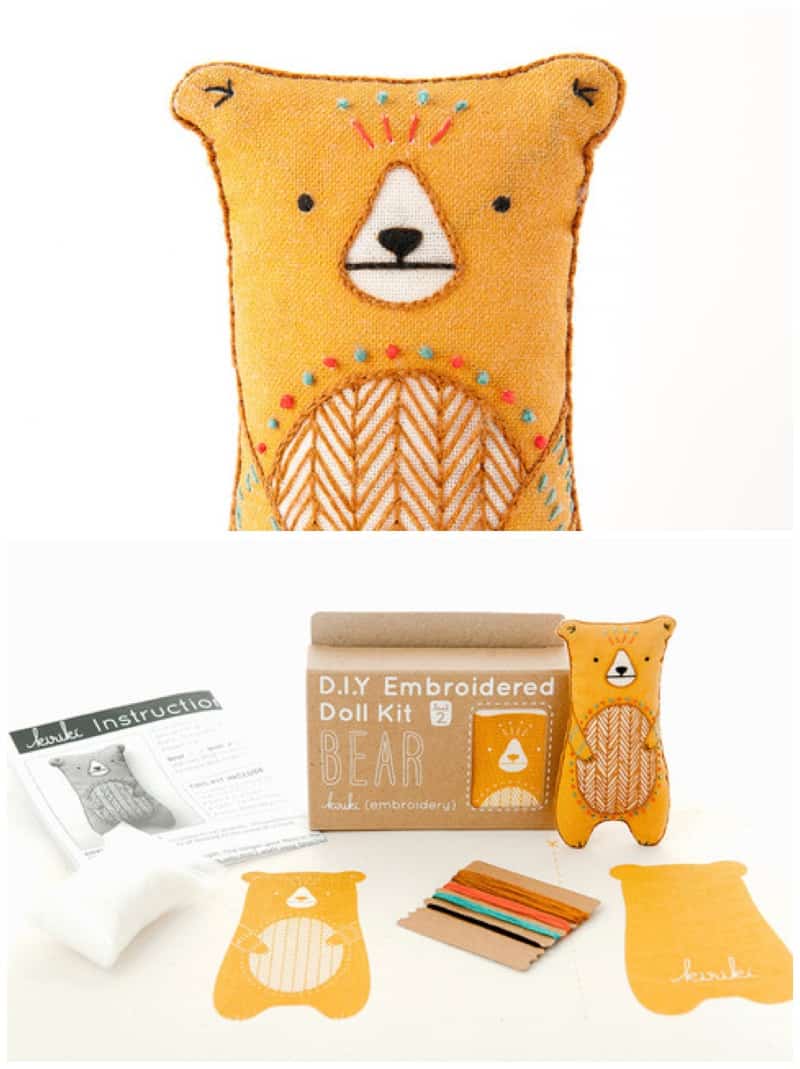 Created by Kiriki Press, the kits include everything you need to stitch up cute and colorful animal friends including a bear, fox, hedgehog or owl. Each kit comes with screen printed fabric, embroidery floss, eco-friendly stuffing and a lovely screen-printed box, perfect for gifting.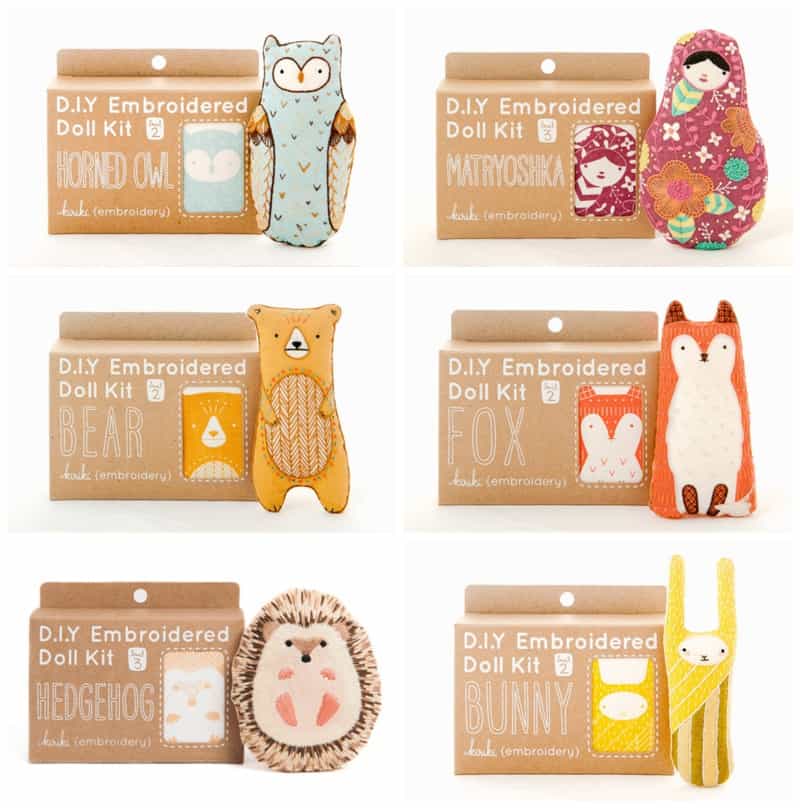 Founded by designer Michelle Galleta who was inspired to create these designs after searching for easy embroidery doll patterns for her niece, these kits are great for the budding young sewer (recommended age 12+) or beginner adult.
View all the cute patterns and kits on Kiriki Press.
Check out more beginner sewing ideas for kids here.
(All images via Kiriki Press)