When I first saw the Cubit shelving system, I was instantly drawn to its geometric, contemporary look and vivid colors. Besides offering mounds of functional storage space for books, toys and other items, the shelves make an impressive wall decor. Besides the individual cubes being different sizes, they also vary in depth, which gives a three-dimensional and organic feel to the whole design.
Cubit shelves are made from MDF and available in black, white, walnut, and fifteen other colors to customize any look. Shelves are available in versions with drawers or doors. The individual cubes are designed as a modular system, with a whopping 25 sizes in 8 different depths. The best part? They're all tool-free assembly (hurray for the tool-challenged, as I am one of them).
At the moment, Cubit only ships to countries within the EU, but their FAQ states they may ship to other countries if you contact them. I'm hoping that a US distributor can begin to carry all their shelving soon. They'd make a great option to decorate kids' space in a functional way that's still design friendly.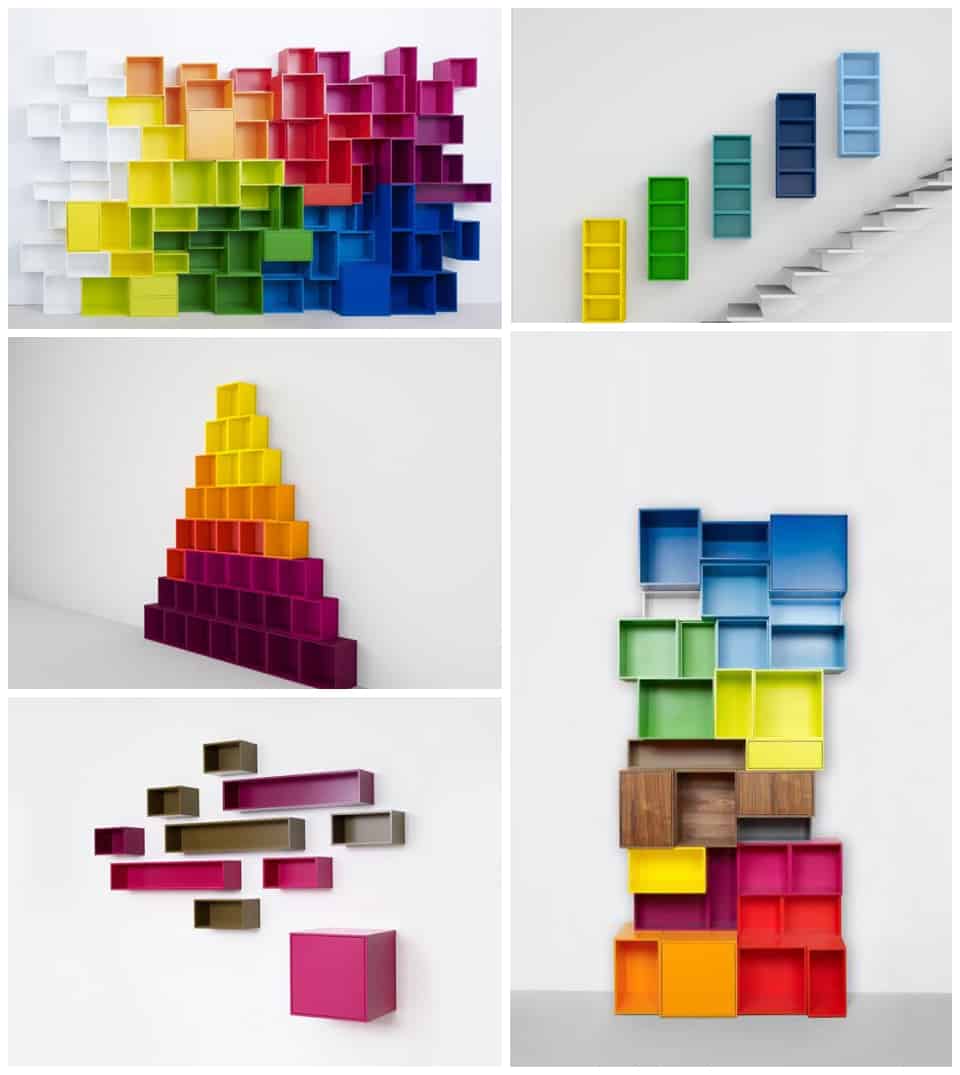 For more modern kids' room ideas, see:

5 Modern Stools for Kids
7 Modern Toddler Beds

10 Stylish Kids' Bookcases

5 Kids' Chevron Room Accessories

6 Modern Kids' Tables and Chairs

6 Trendly Kids' Rockers