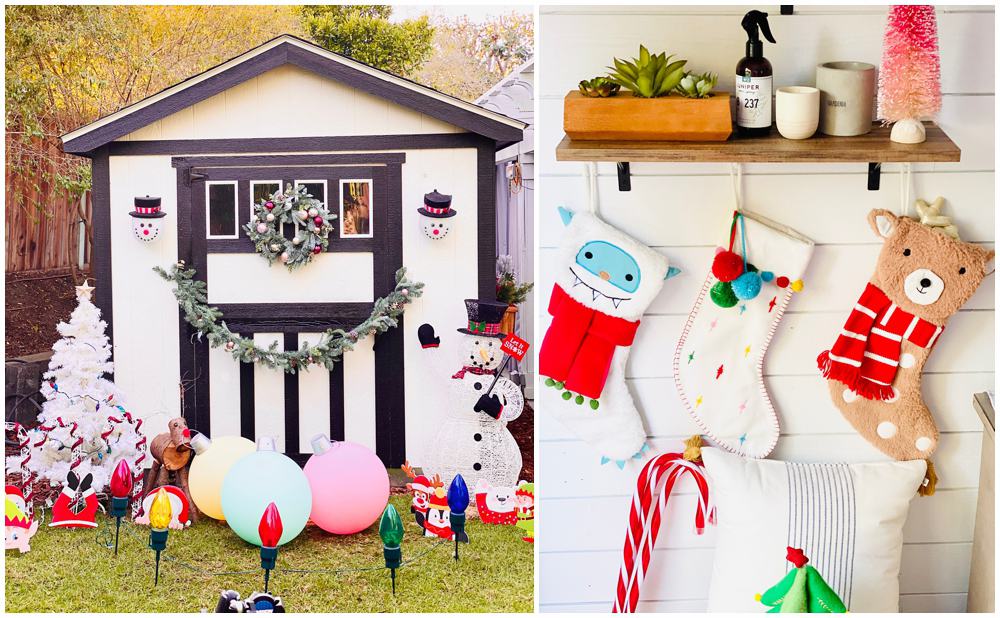 Follow us on Instagram for more fun ideas for kids!
Watch the video in this post to see this festive Christmas Shed Playhouse up close!
Get all the details to see how to turn a shed into a fun and festive Christmas Shed playhouse for kids! So fun to cozy up for the holidays!
If you've been following us for a few months, you'll know I turned a shed into a Coffee Bar "She Shed" and am turning it into a seasonal playhouse for the kids every major holiday! We had so much fun with our Halloween Shed that we had to do a Christmas Shed Playhouse! This is our own little real life gingerbread house and I'm so thrilled to share with you all the details up close below!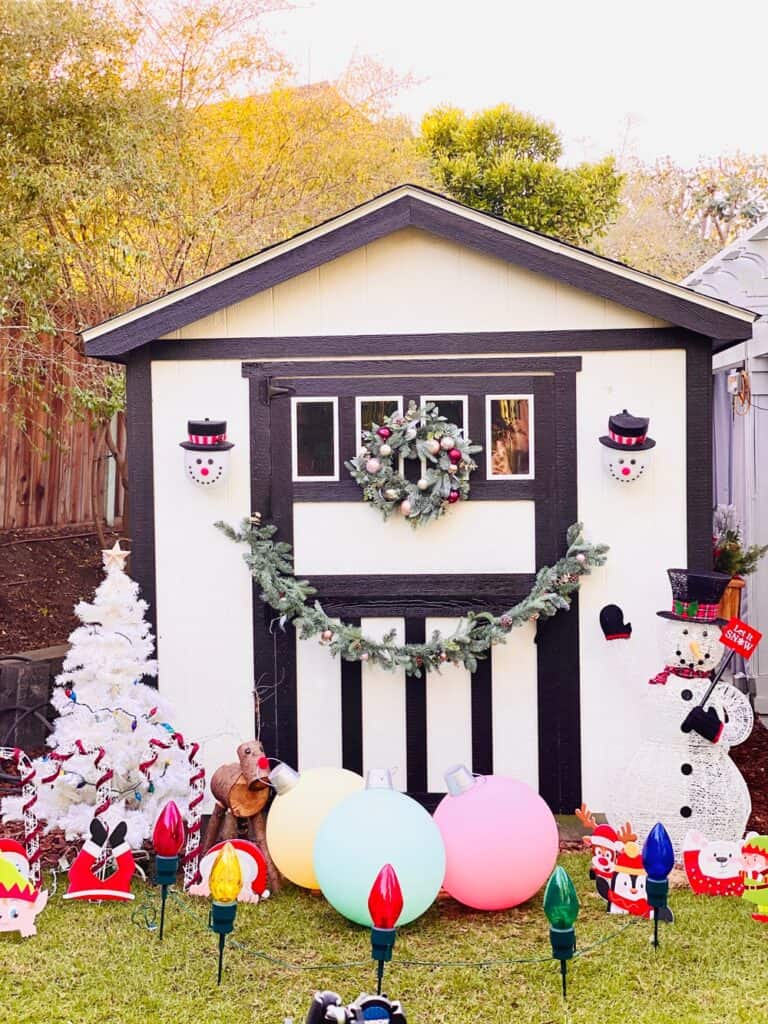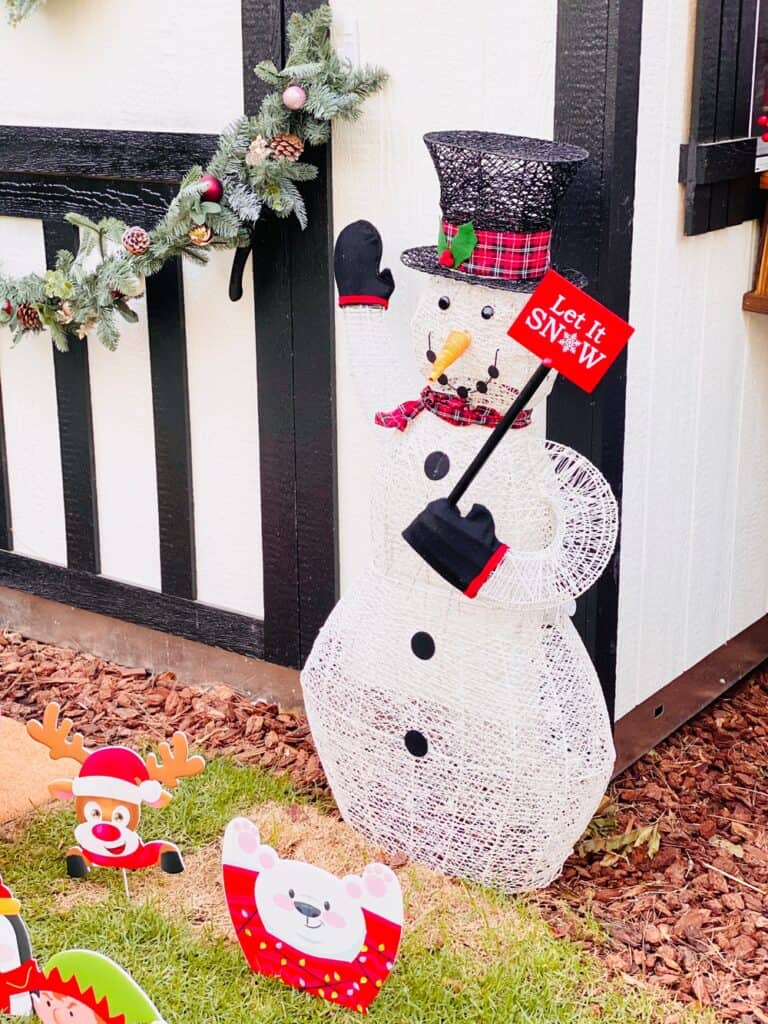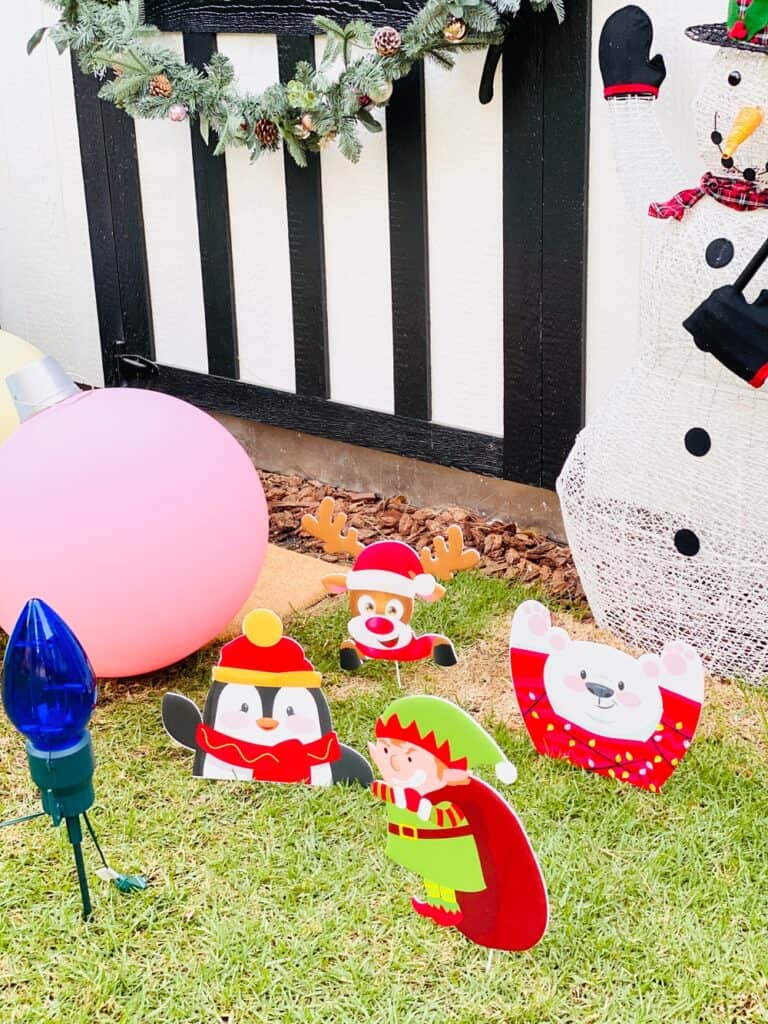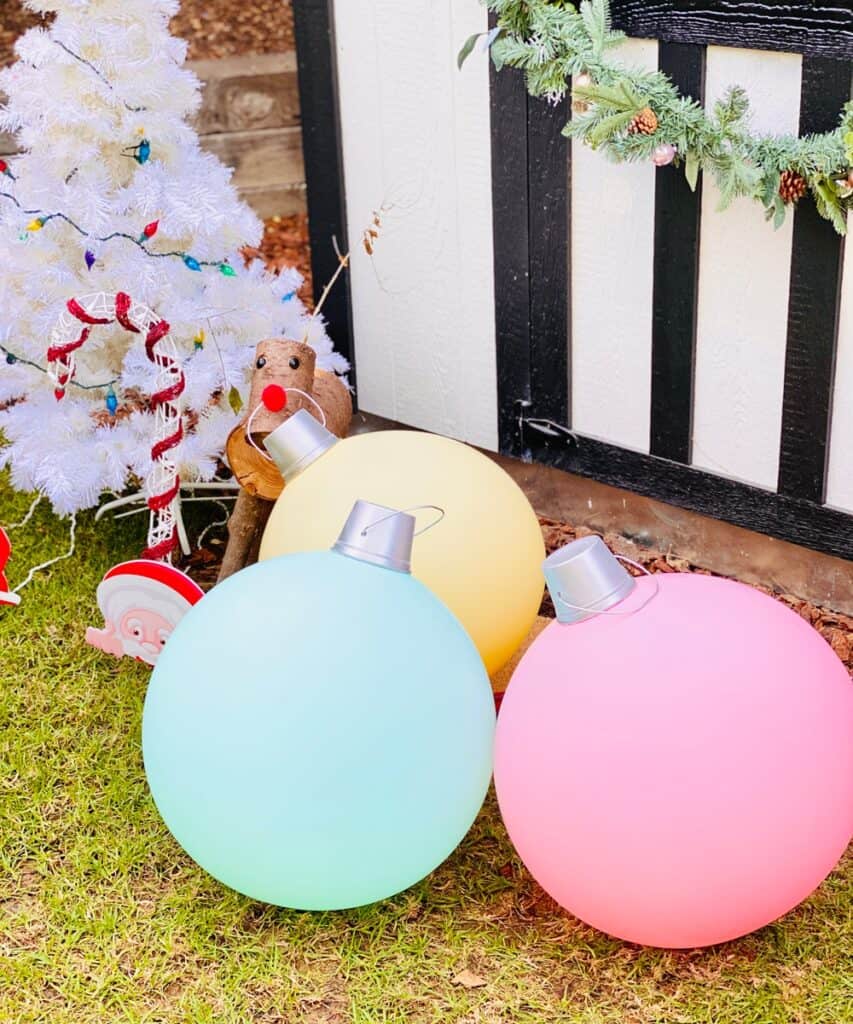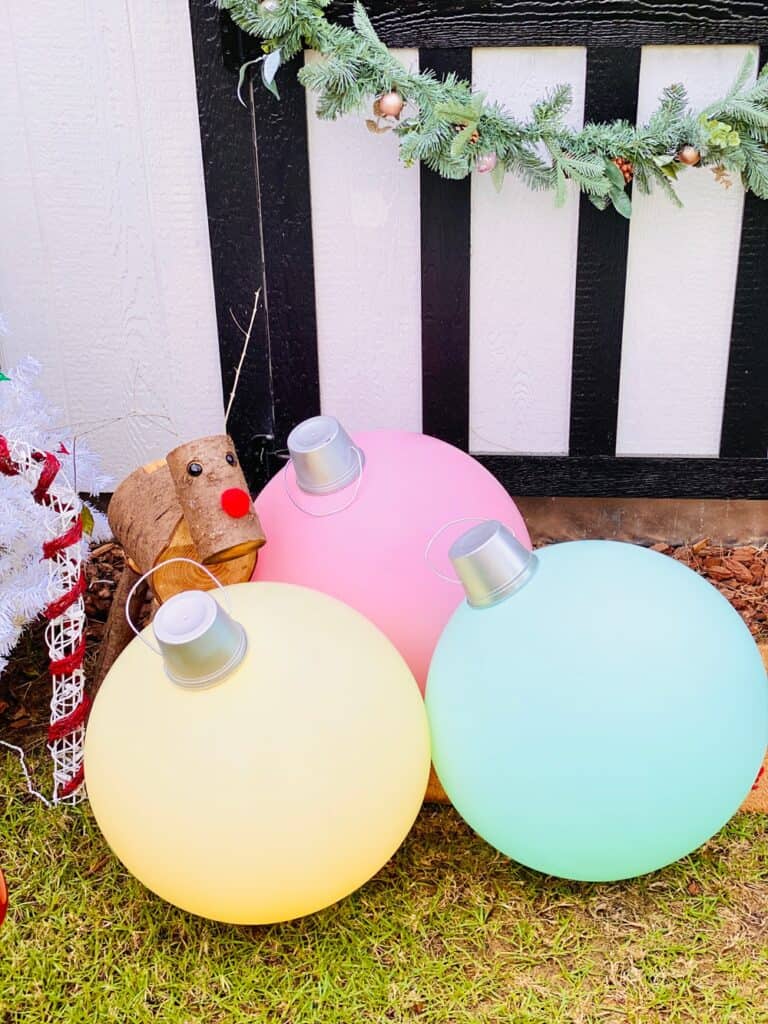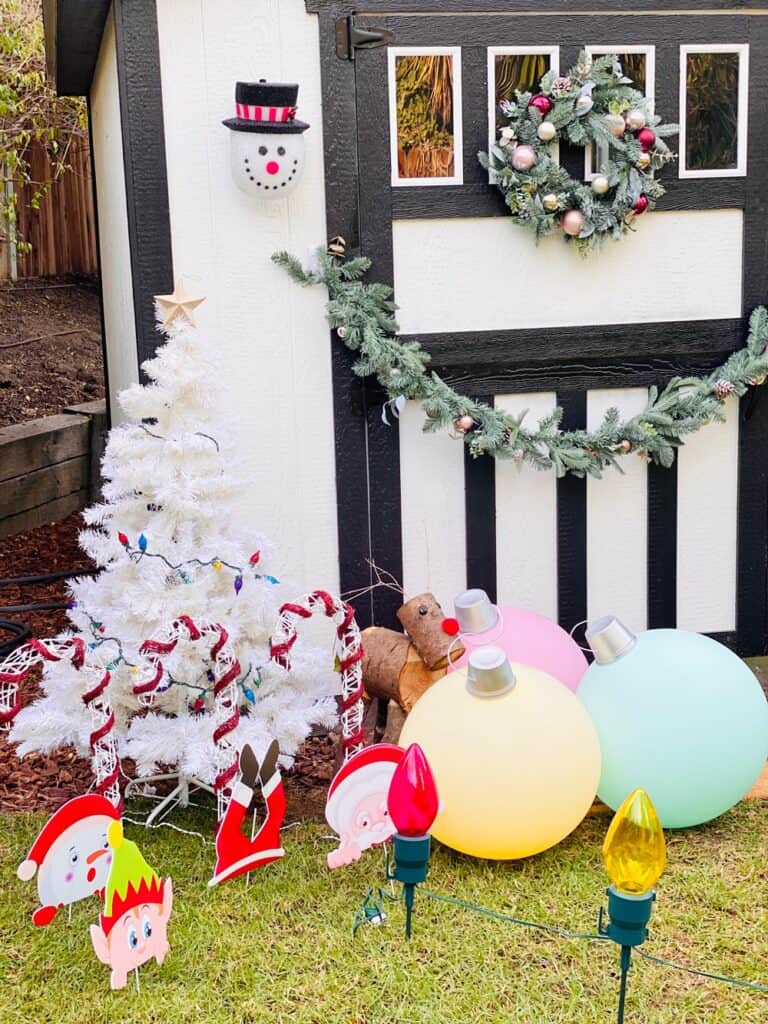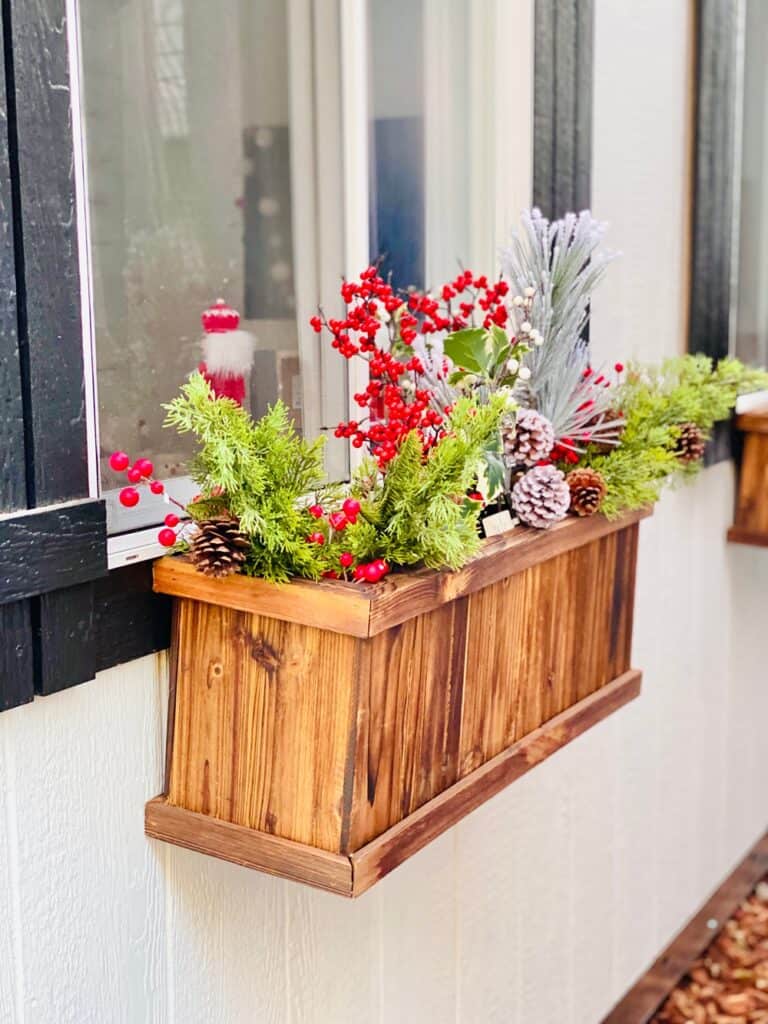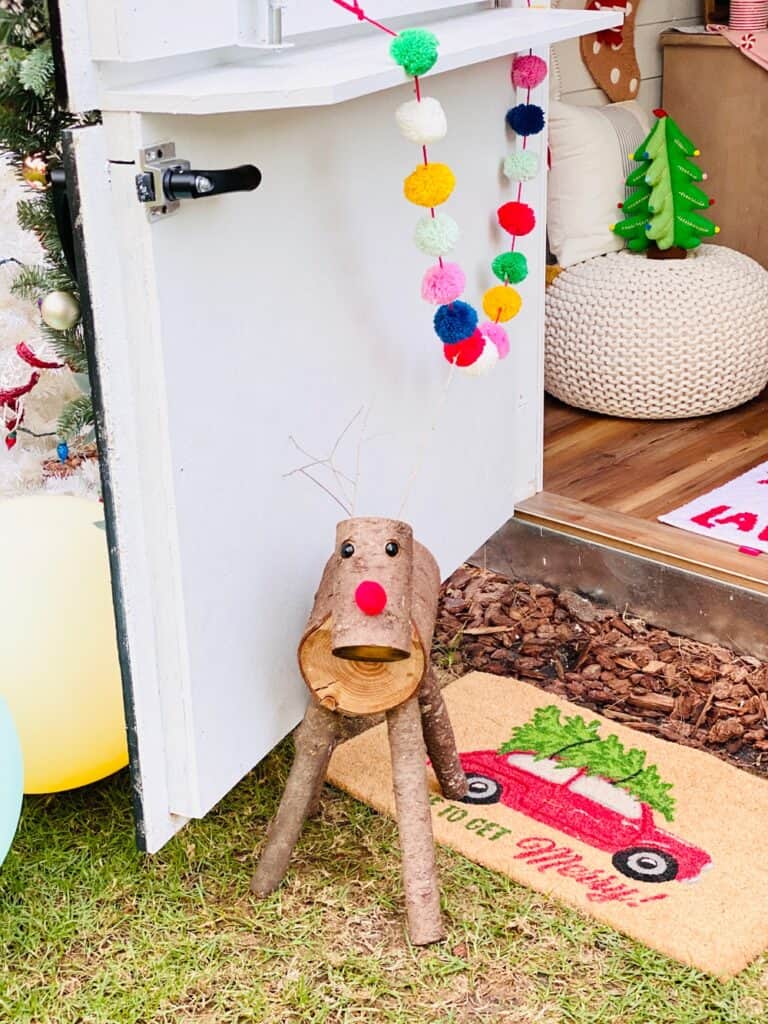 Watch the video in this post to see this festive Christmas Shed Playhouse up close!
How to make Christmas fun at home this year.
The pandemic has made staying home a must for many families. But that doesn't mean you can't have fun at home for the holidays. We love participating in Christmas games for kids and for the whole family. This Christmas shed has been amazing too for fostering indoor cozy time. The kids often go inside to read, watch Christmas movies and have a cup of hot cocoa! We have Santa letters spread out and a mailbox so they can even send Santa letters and drawings!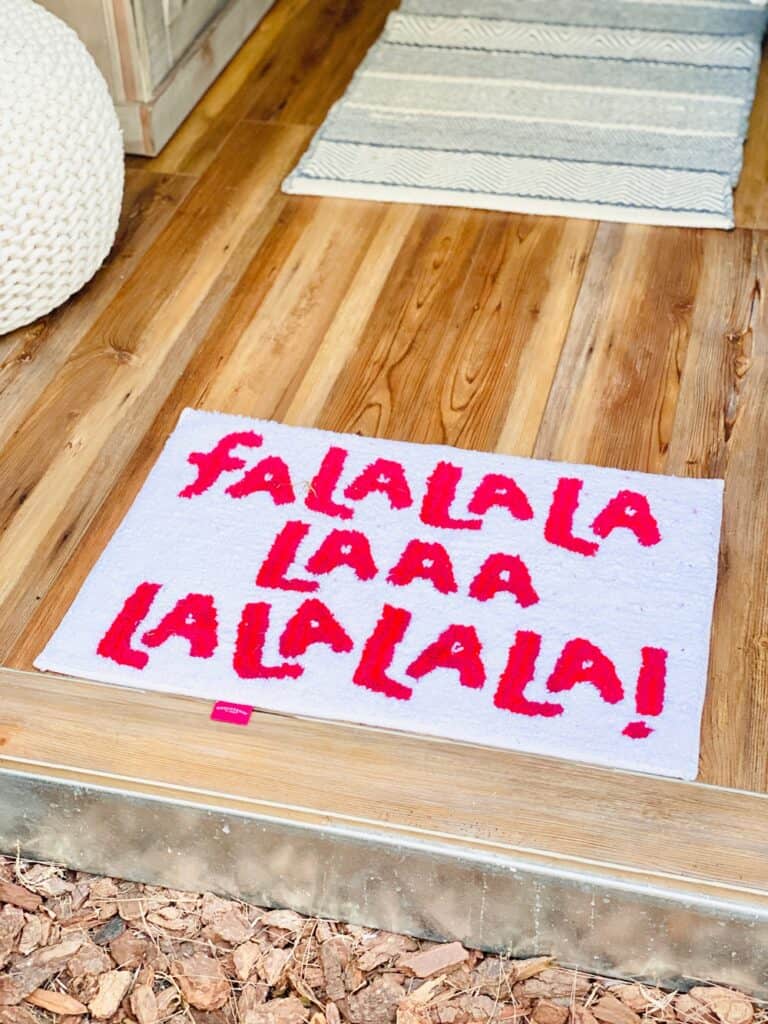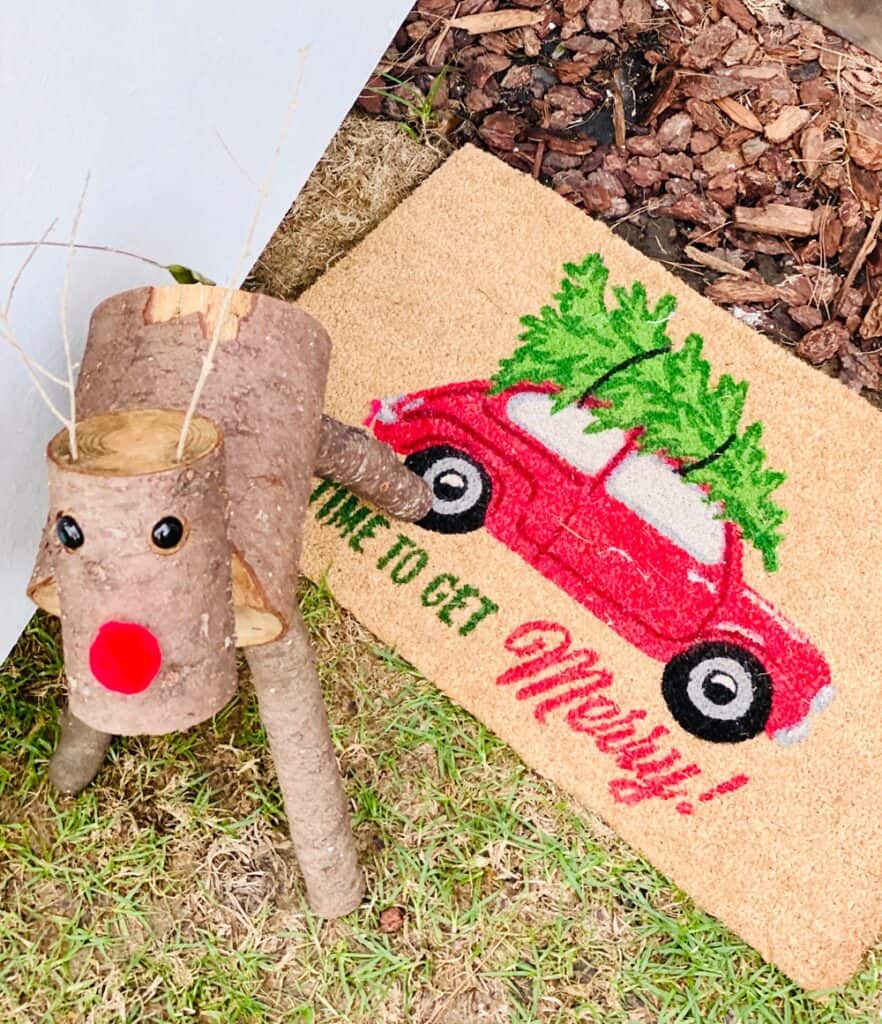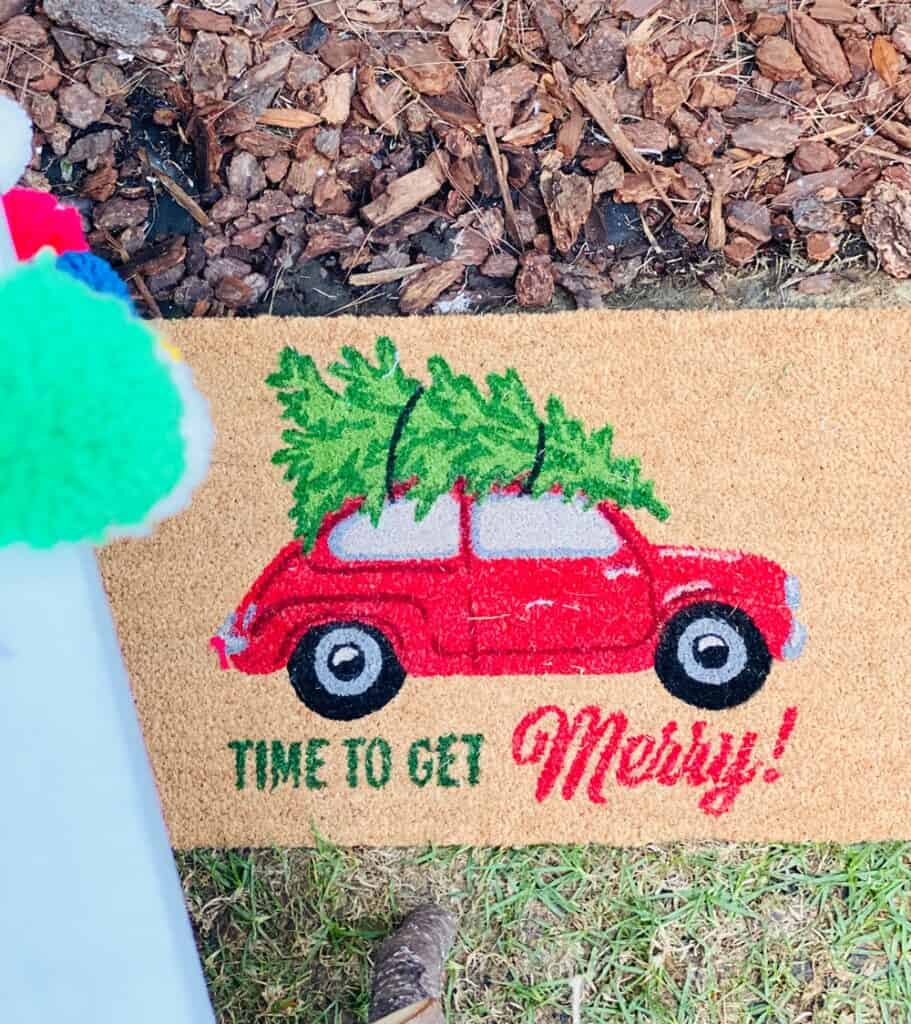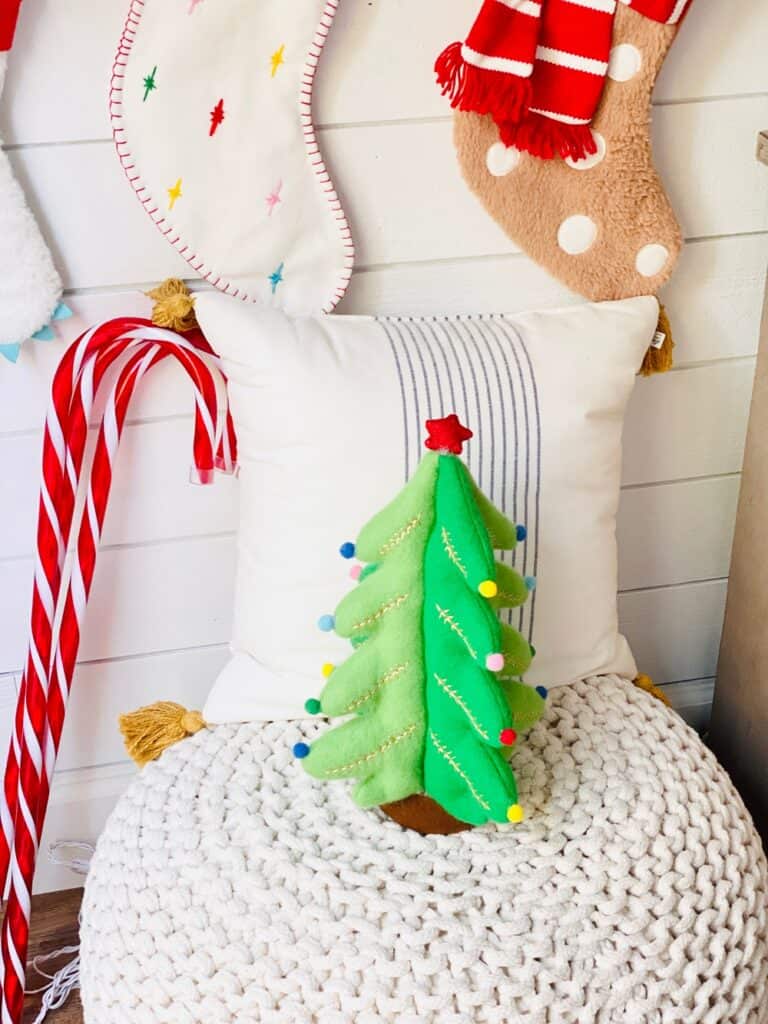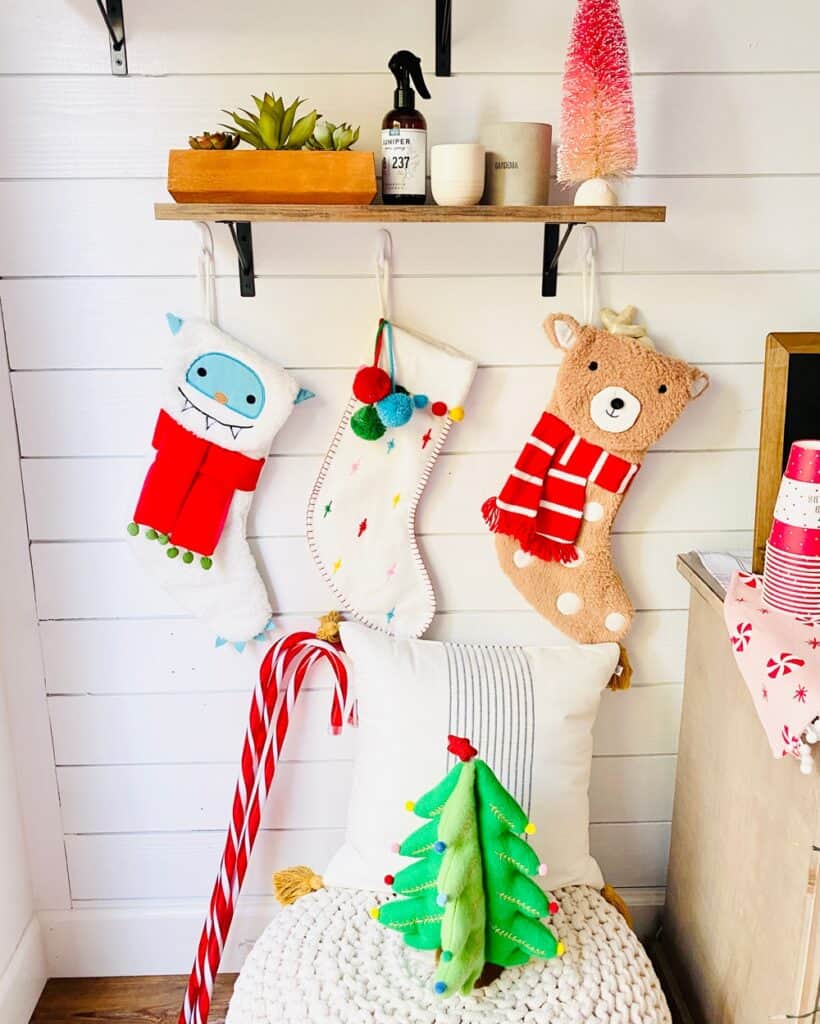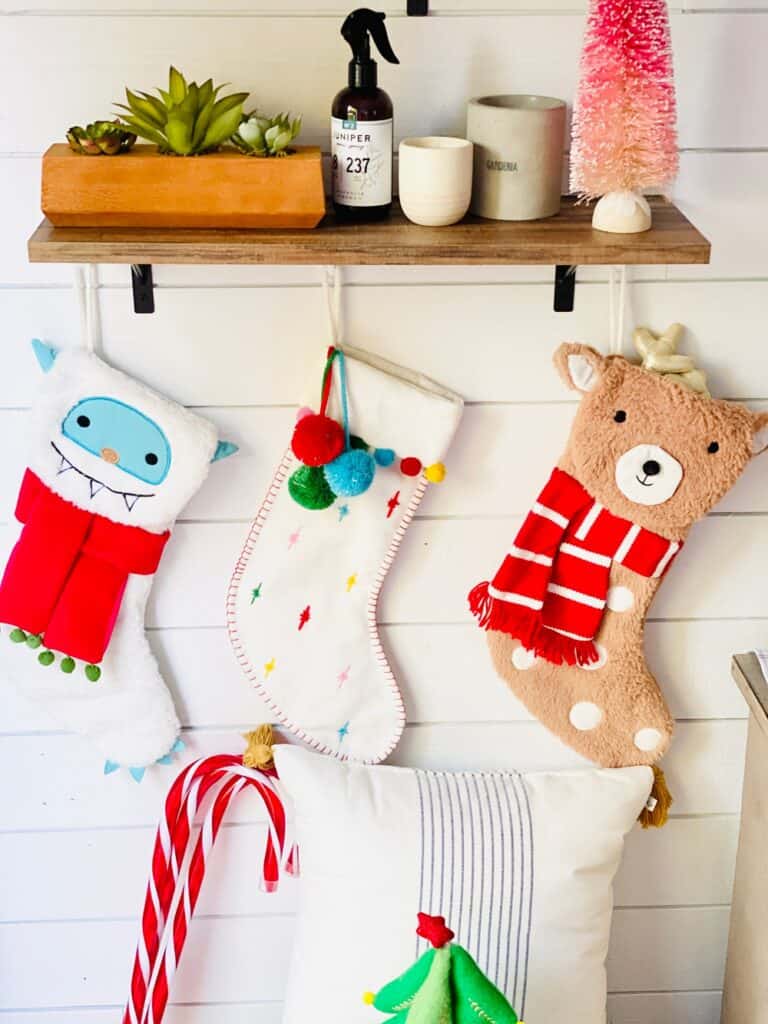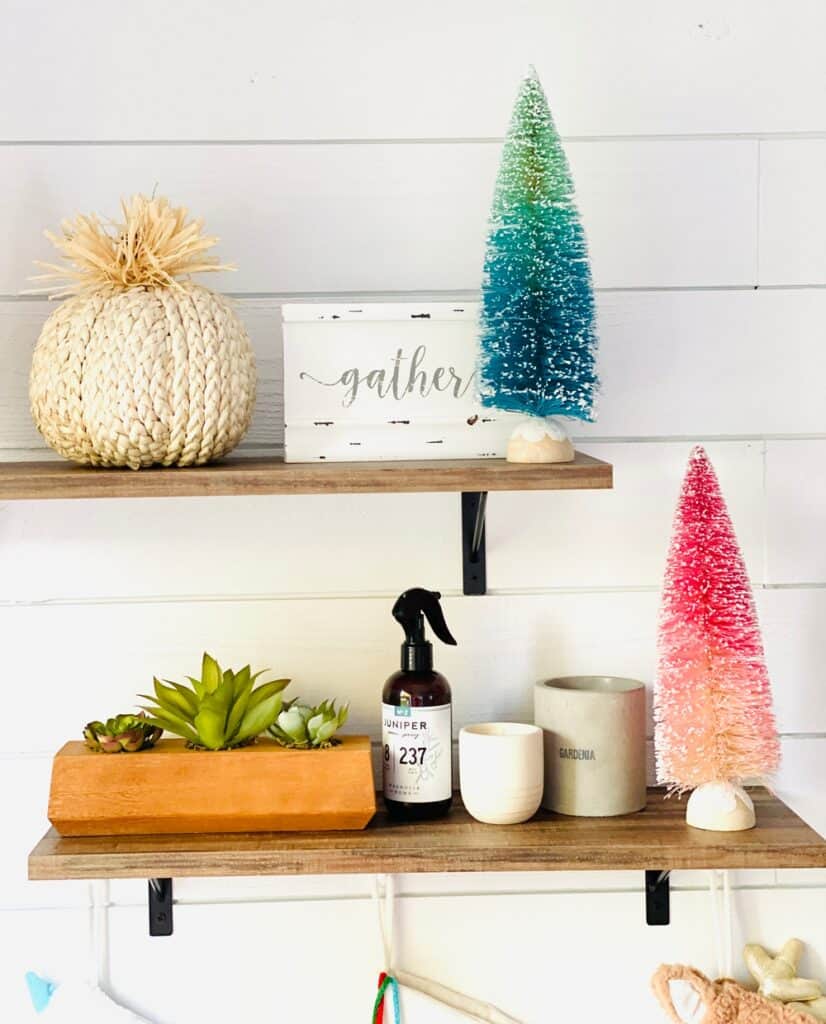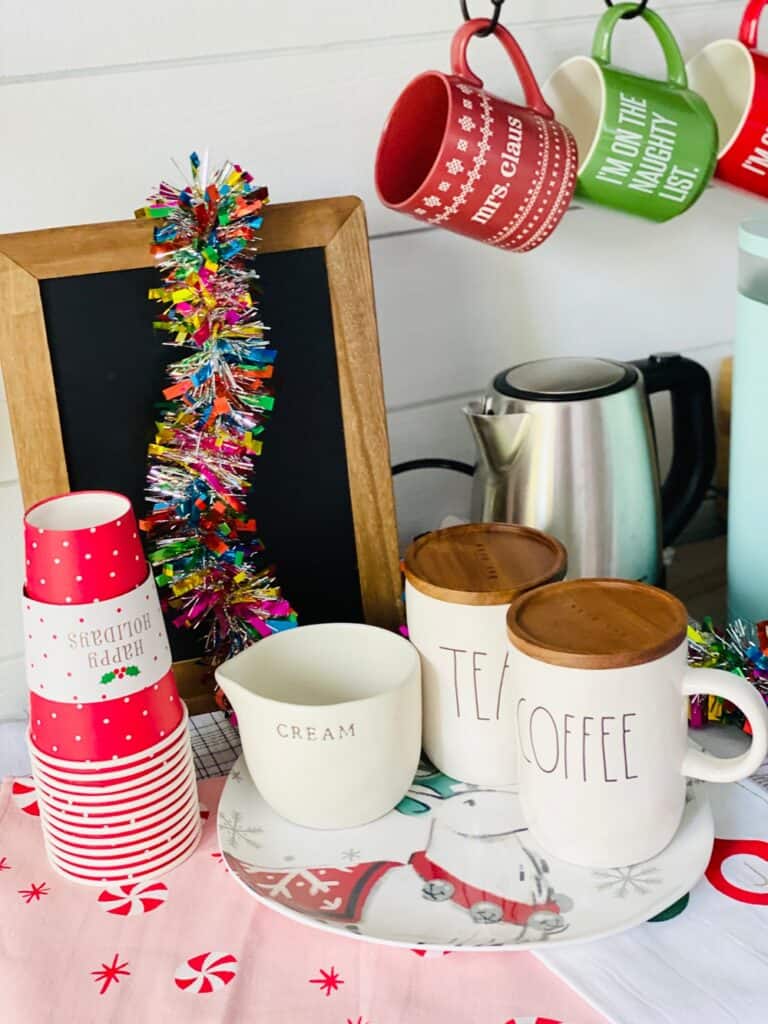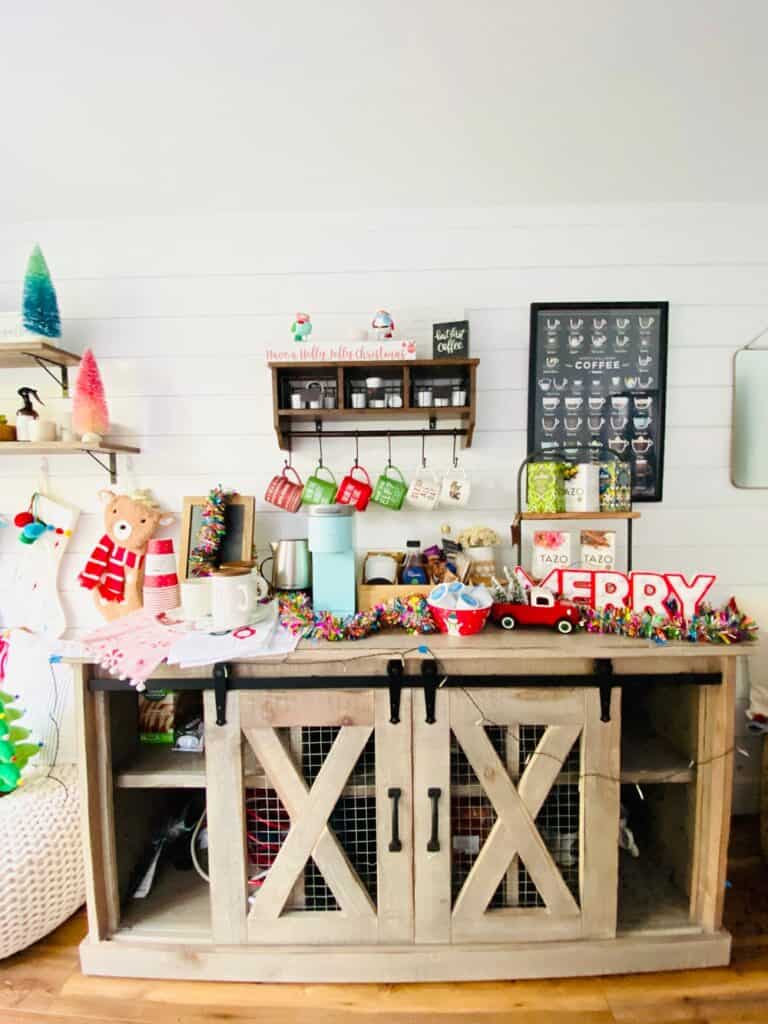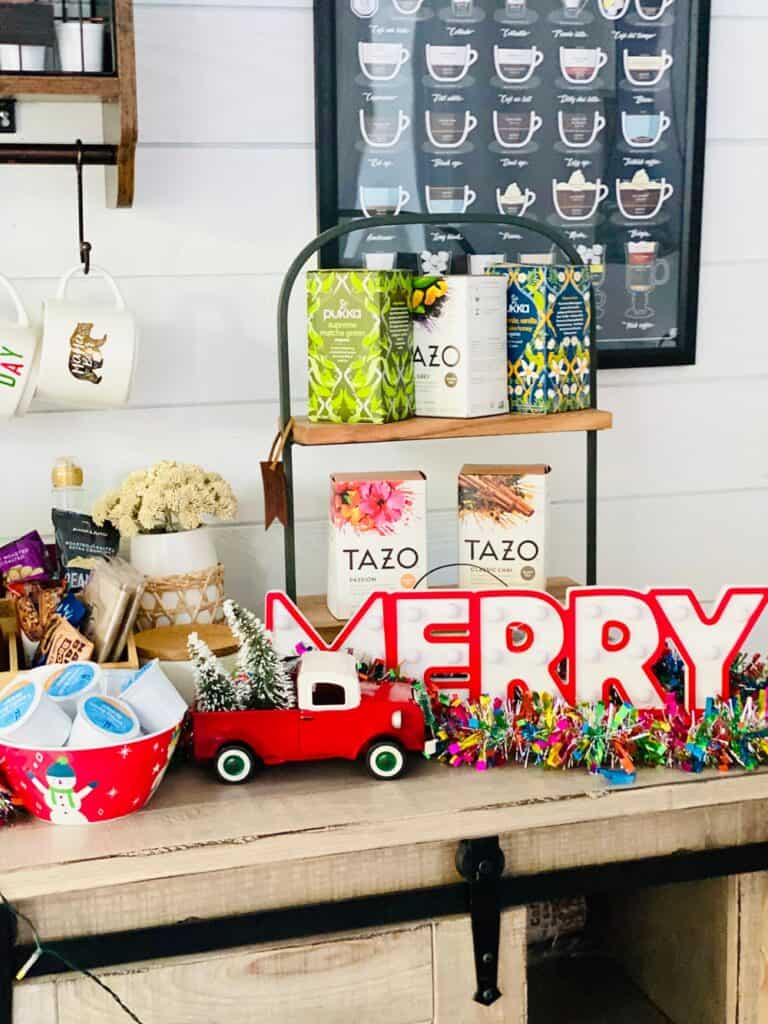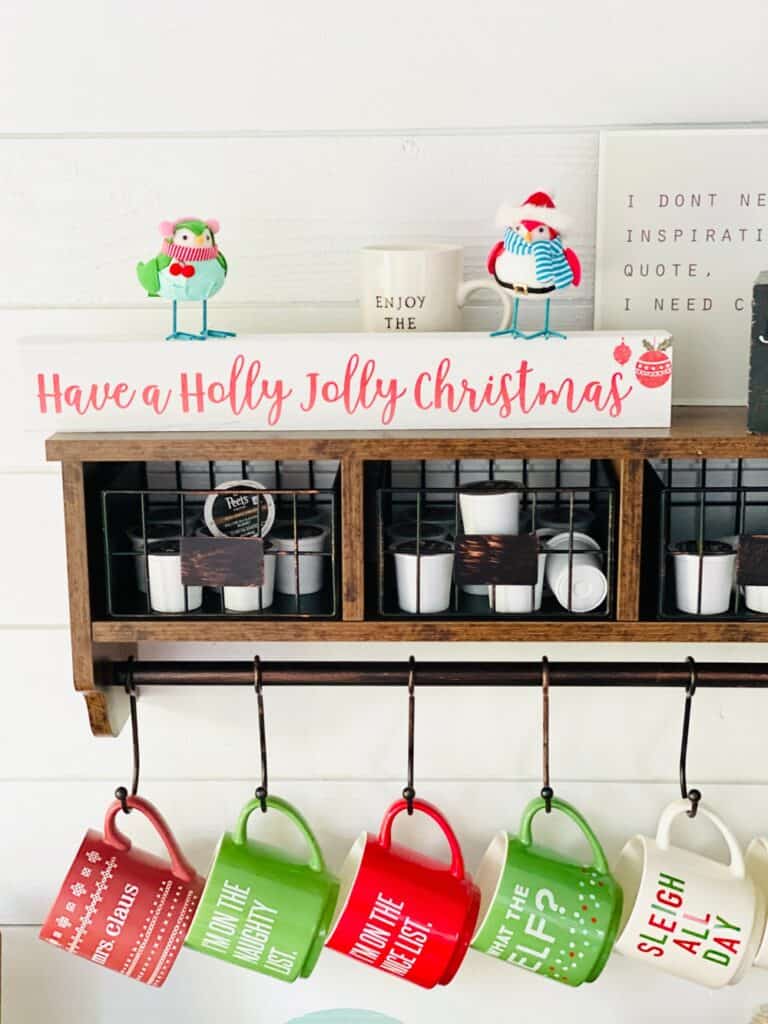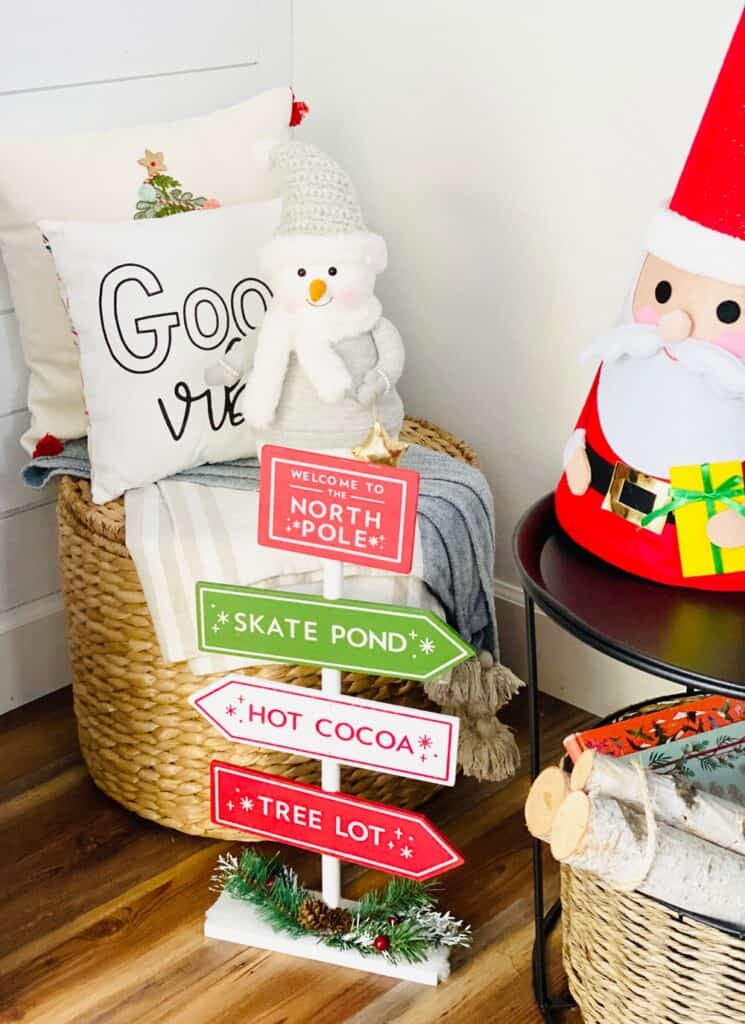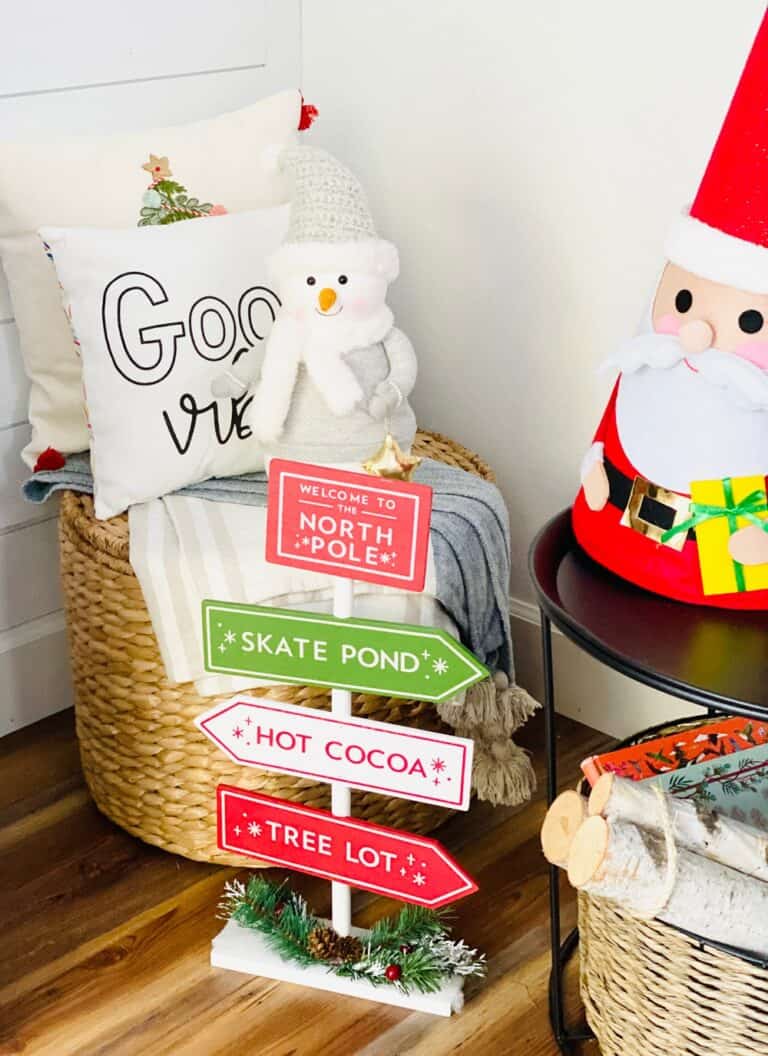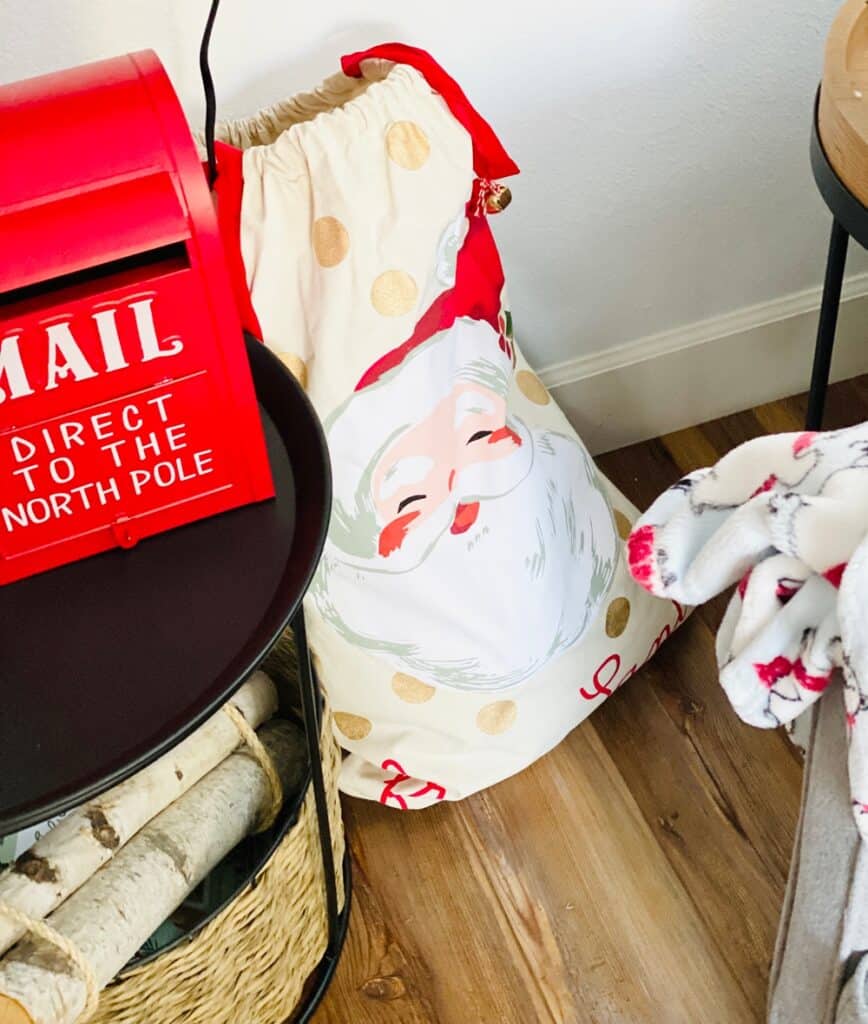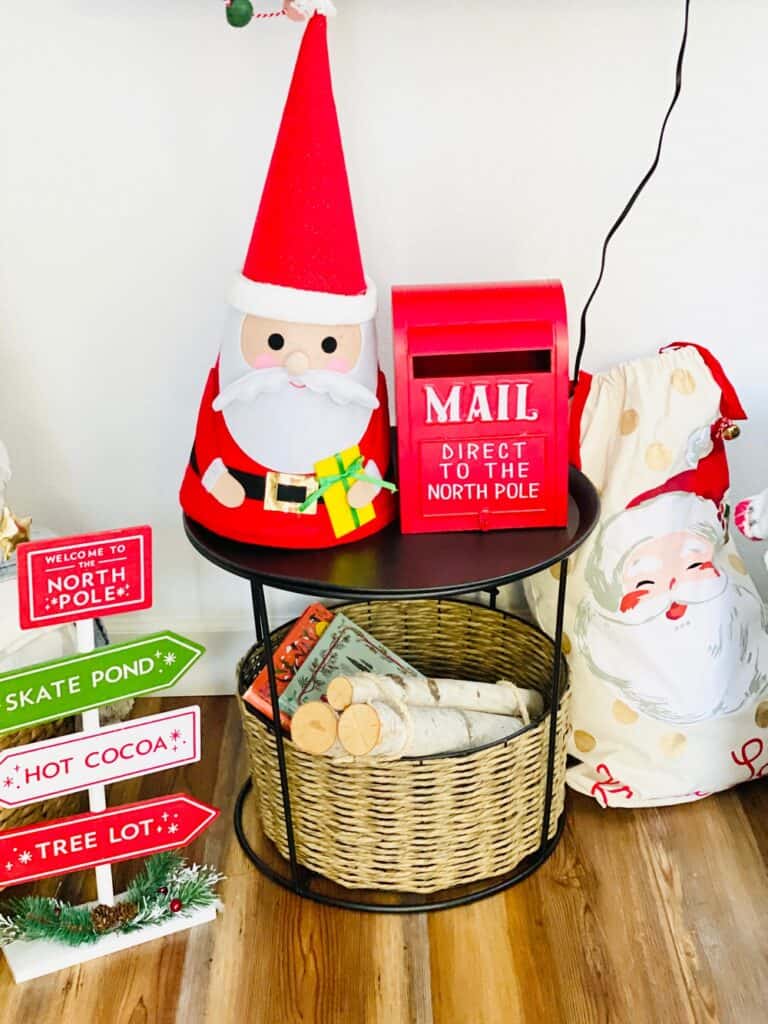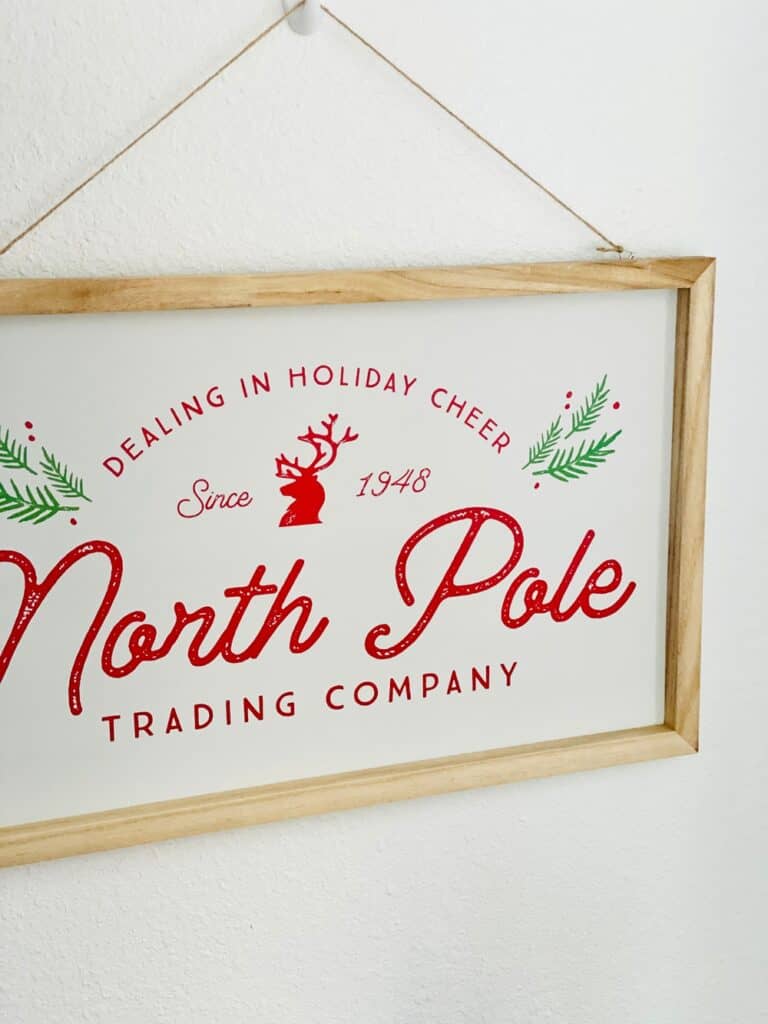 Christmas Shed Decorations
I always get a lot of questions about my shed seasonal decorations! I usually list everything out by item, but in this case, I got most of the items at Target's holiday shop! So if you see something you like in these photos check out their shop online or in store.
Other items I have listed below as well!
If you love a good DIY, the Giant DIY Ornament can be found here! I loved making these with giant balloons and recycled deli containers! Super easy!
OUTDOOR DECOR
White Christmas Tree (we got this years ago, find similar here)
Log Reindeer (we got ours years ago locally but found similar on Etsy)
INDOOR DECOR
All items found via Target's Holiday Shop (eg. mugs, nutcrackers, pillows, stockings, brush trees, pom pom wreath, small white tree, owls, Santa, Mailbox, plush tree and snowman, indoor doormat) so head there and search for the item you want EXCEPT the following:
Signs, blanket, gnomes, Santa Sack (Home Good – in store only)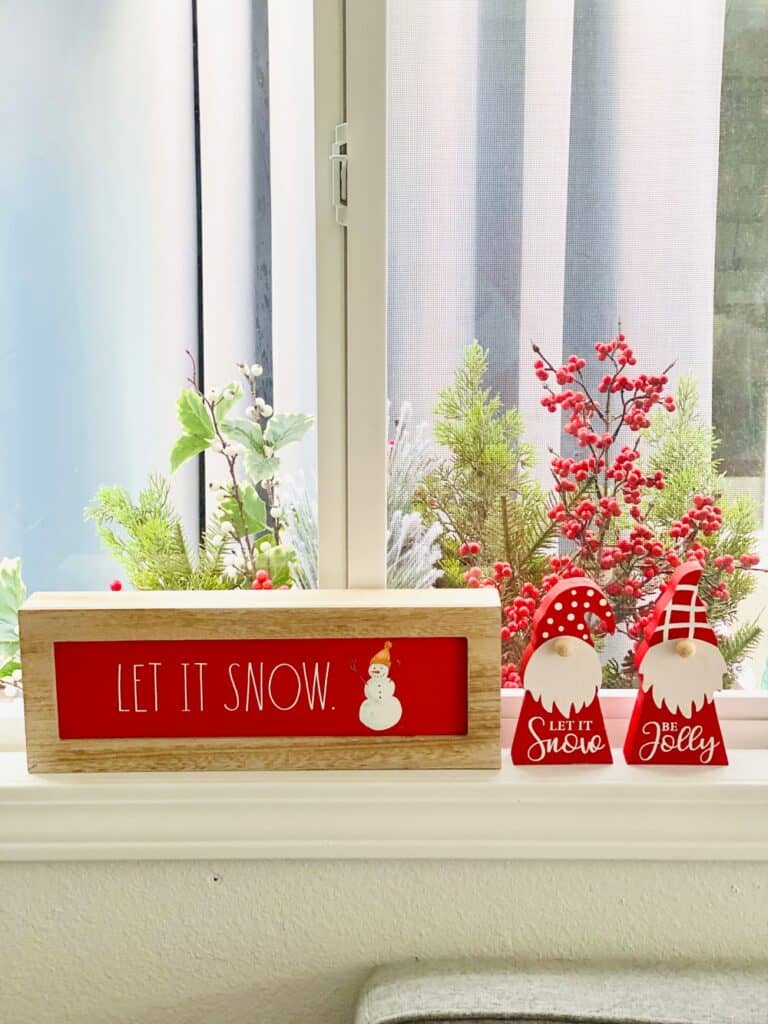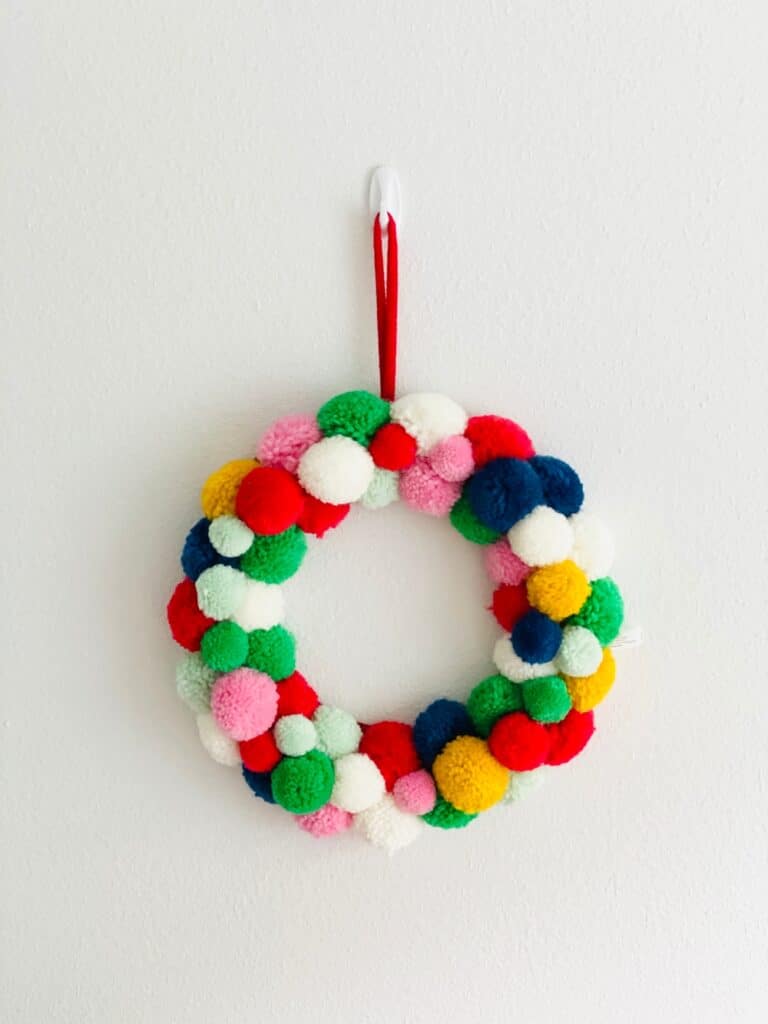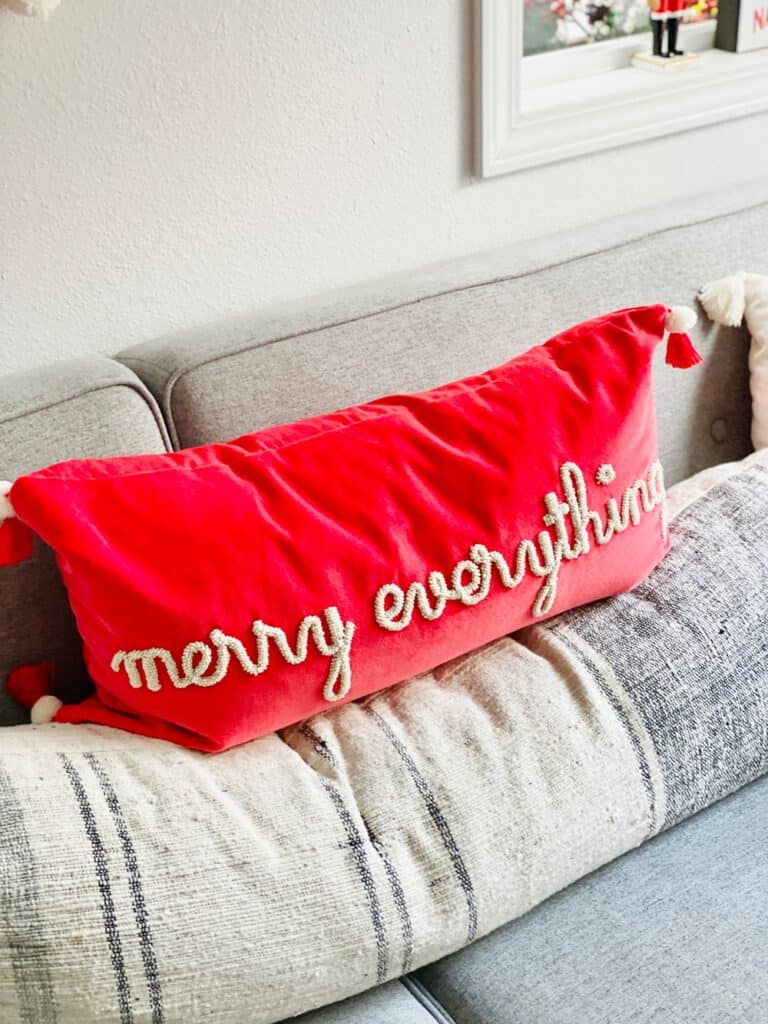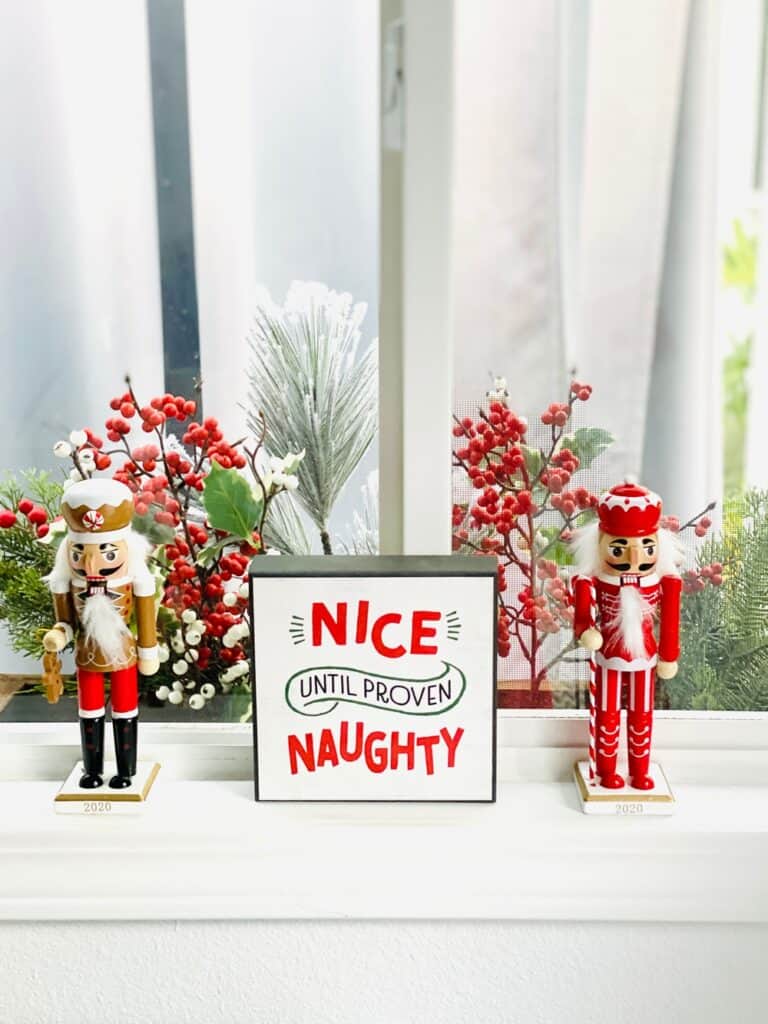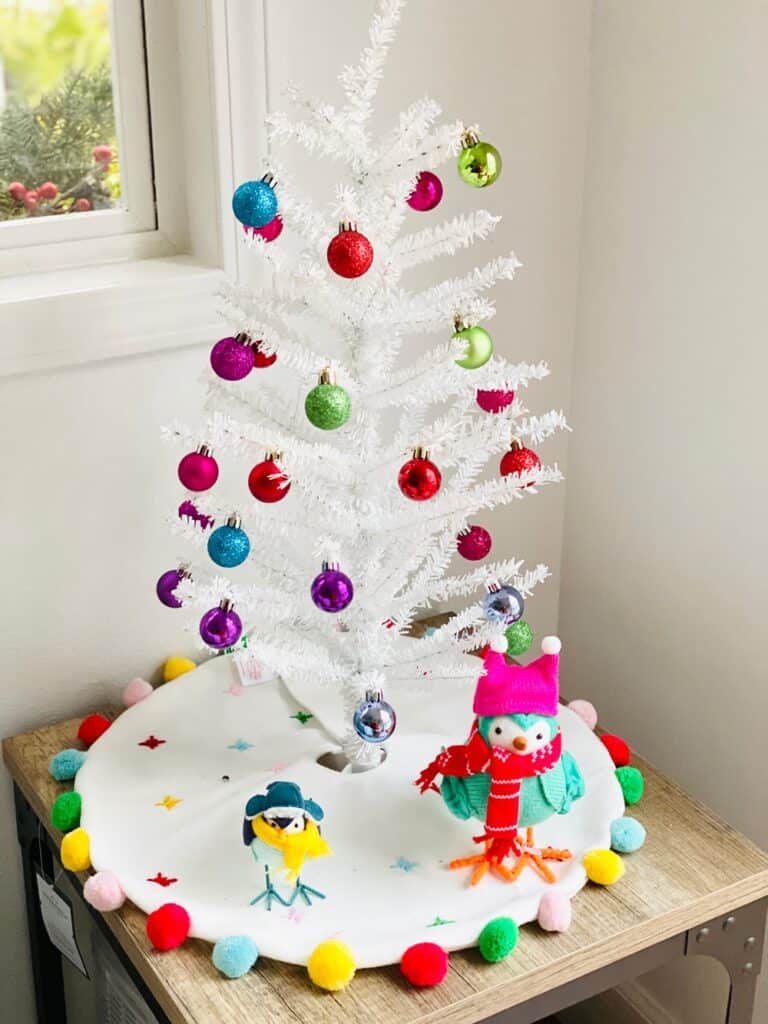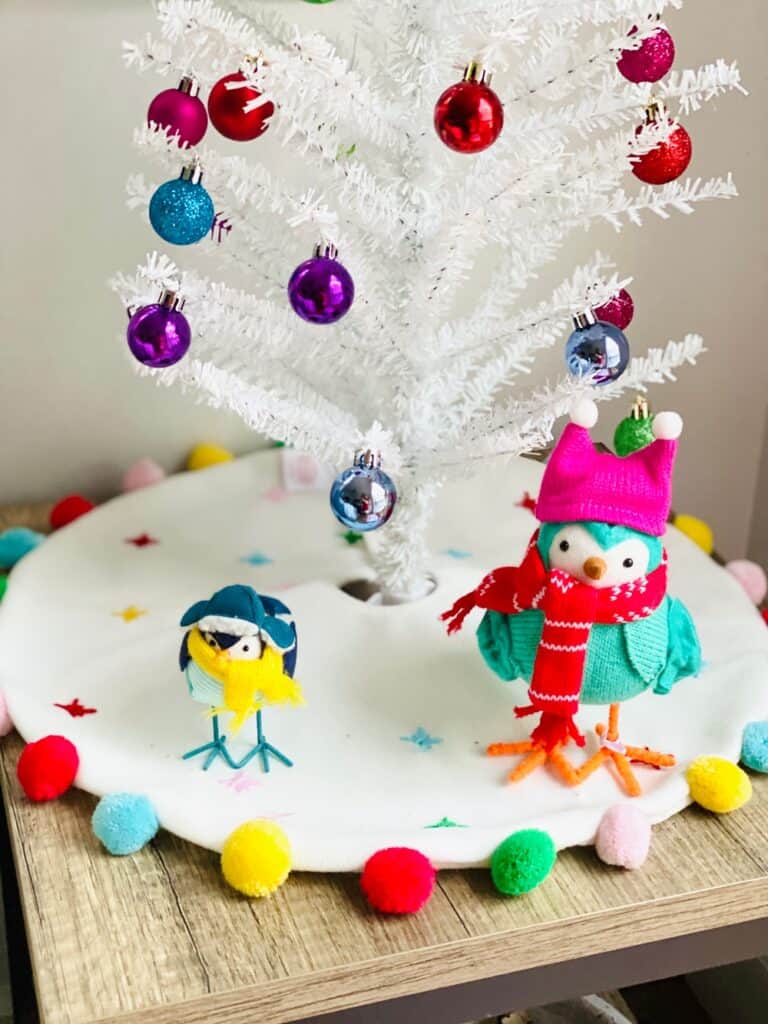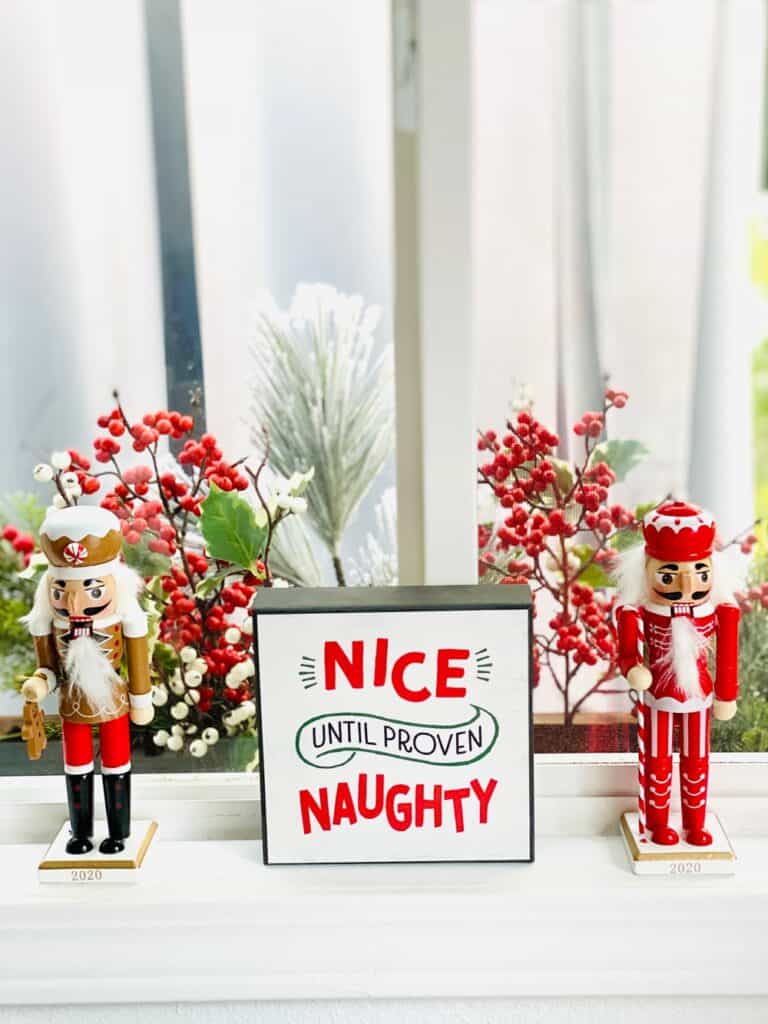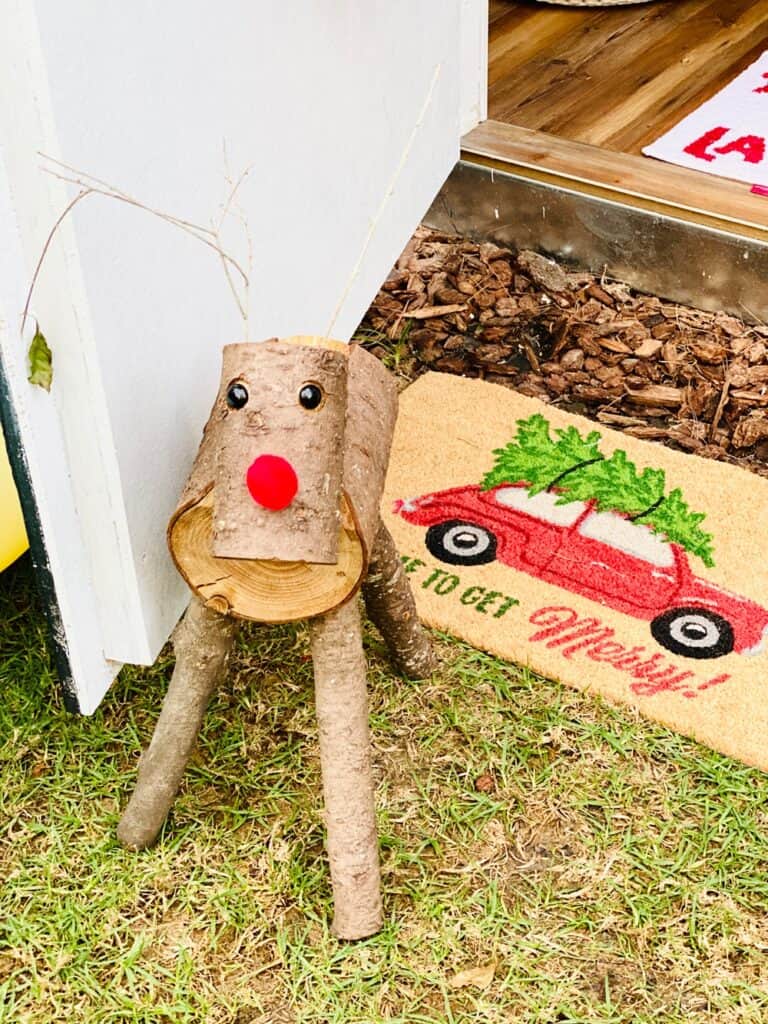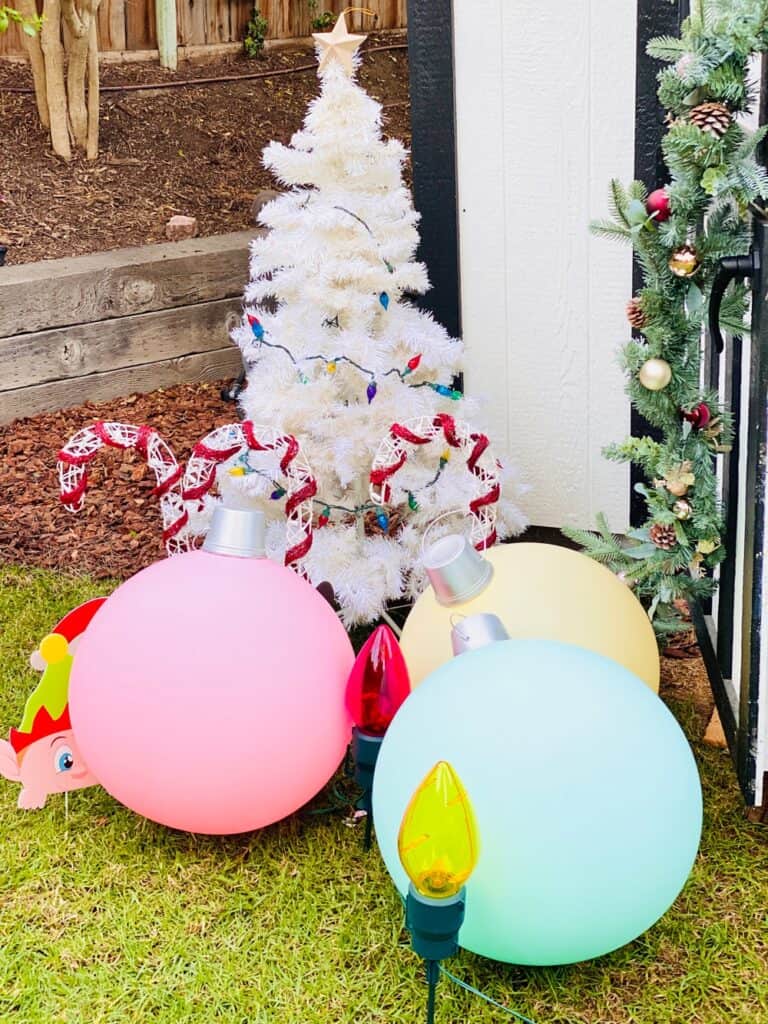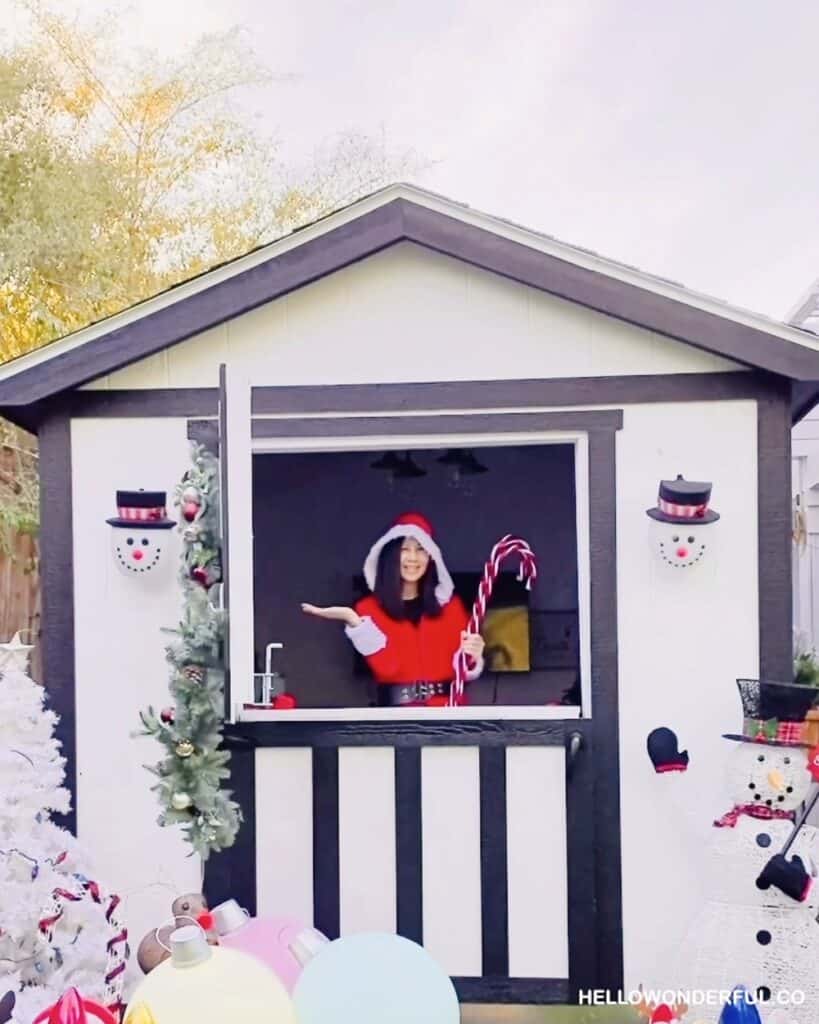 I know not everyone has the means or space to get a Christmas Shed up, but I hope that many of these ideas can be done individually for fun decor for your home! As well we have hundreds of FREE Christmas Kids holiday craft ideas for the whole family.
As well on my food site, hello, Yummy we have lots of super fun Christmas recipes to make and decorate with kids! Happy Holidays!