The dynamic designer team over at Noe and Zoe Berlin, Nici Zinell and Nadine Richter, drew upon their background in film and costumes to launch a children's clothing line in 2011. The patterns are bold, modern and comfortable. An example is their current line in black and white featuring either leopard prints or striped lines. Shown in playful aviator hats, leggings, crowns and accessories.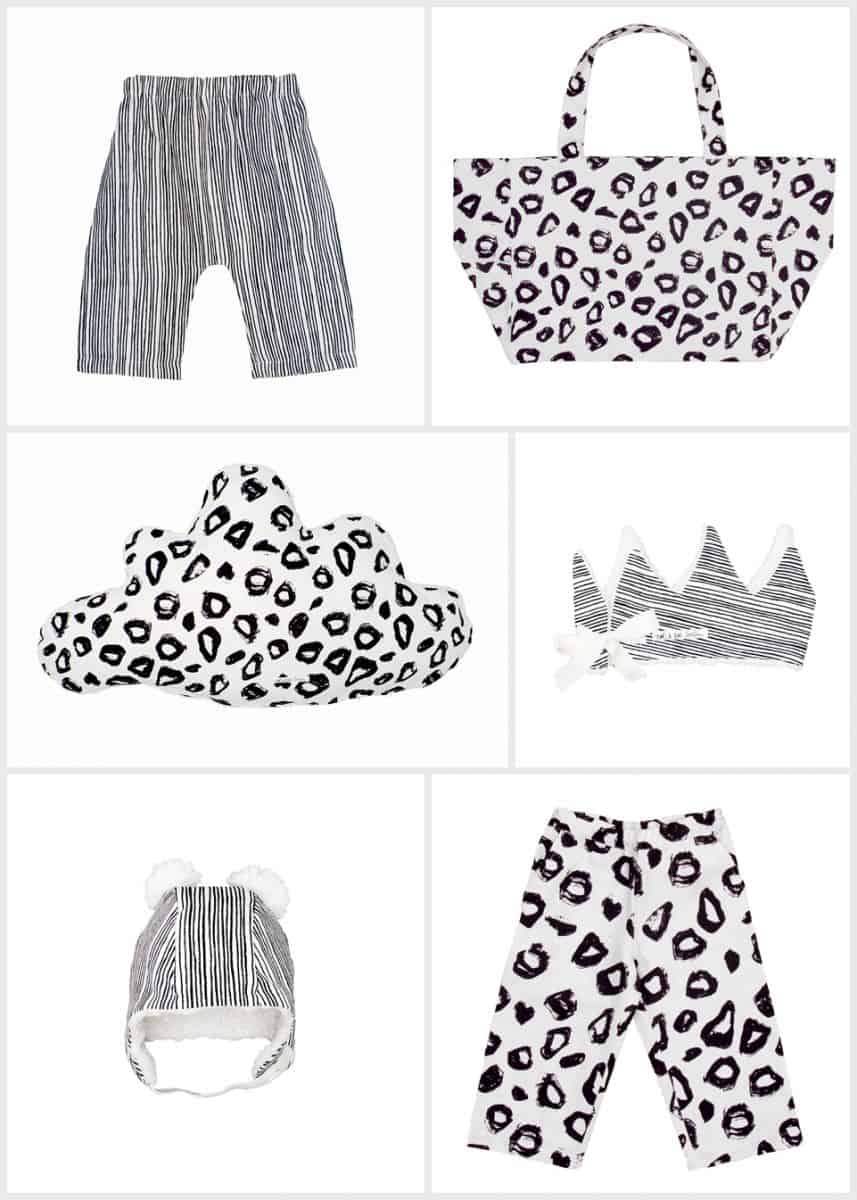 Noe & Zoe aren't scared of showcasing colors either – you'll find plenty in their collection in the aqua, blue, green and pink color palette. But it's their line of bold and striking black and white collection that drew me in and offers a fresh take on kids' clothing you don't typically see.
Take a look at Noe & Zoe's full collection on their online shop.