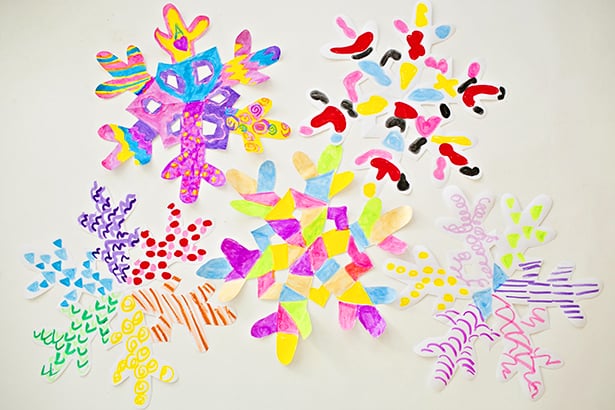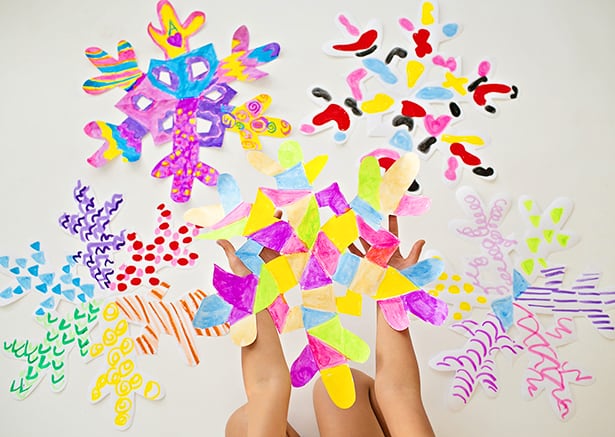 This post is sponsored by The Pencil Grip.
The holidays are fast approaching and the kids love celebrating by creating winter art and displaying them in the home. Folding snowflakes is an easy winter paper project you can make. My kids love creating their own designs with small squares of paper.
For this winter craft, we wanted to go big, bold and vibrant so created giant snowflake art! These are BIG snowflakes using 2 feet wide square paper. These giant snowflakes provide ample canvas space for the kids to paint freely.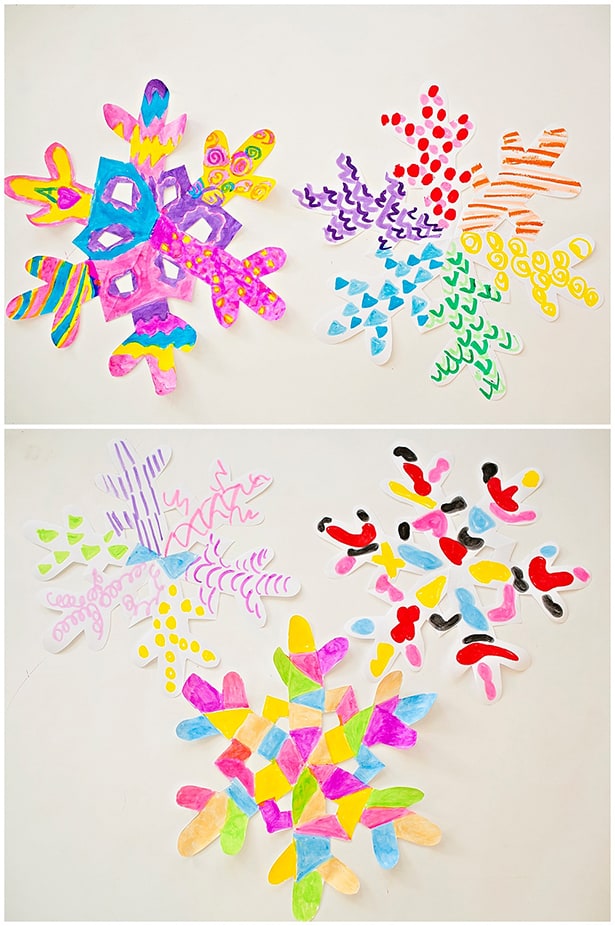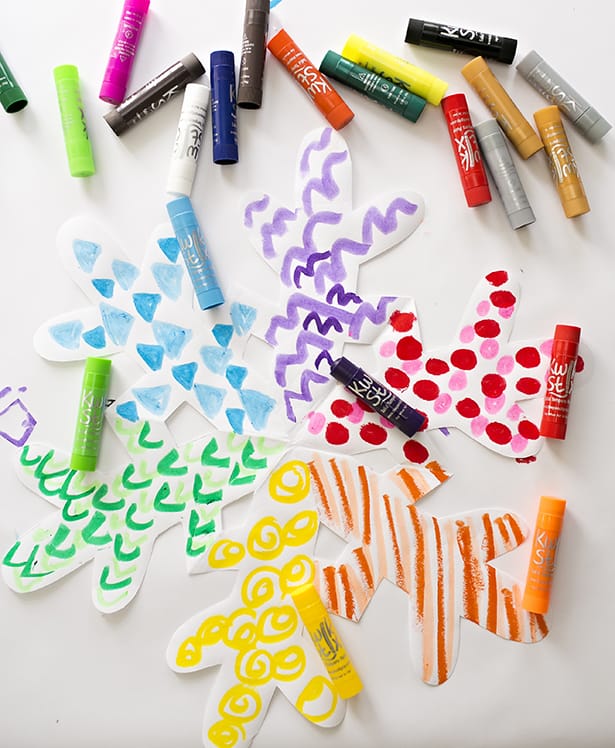 We love using our new favorite art supply for kids called Kwik Stix to paint on the snowflakes. These thick tubes look and are used similarly to markers, but are actually made of solid tempera paint and glide on smoothly. The paint dries in 90 seconds and what's neat is that Kwik Stix require no brushes, or water cups. They're mess-free, easy for little hands to use and come in vibrant colors such as Basic, Metalix and Neon.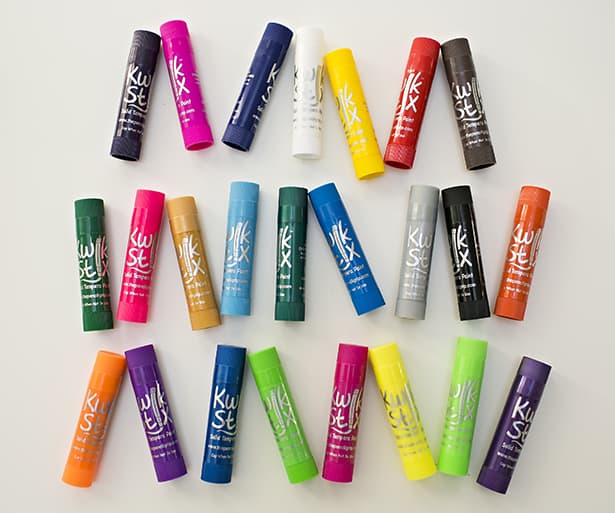 The colors are smooth without smearing and easy to apply. Just push the paint tubes up for more color. I love how the size of the paint sticks are thick and short which make it easy for young kids to grip.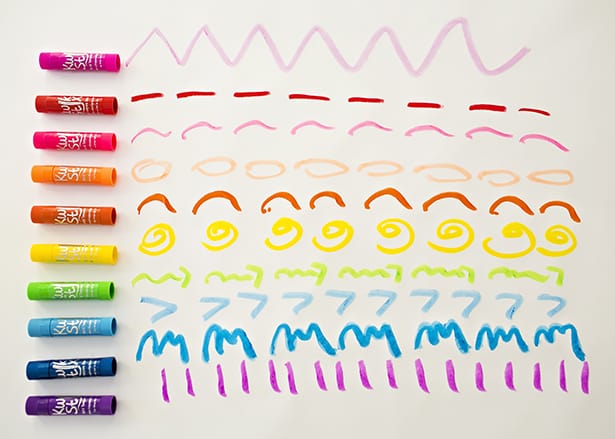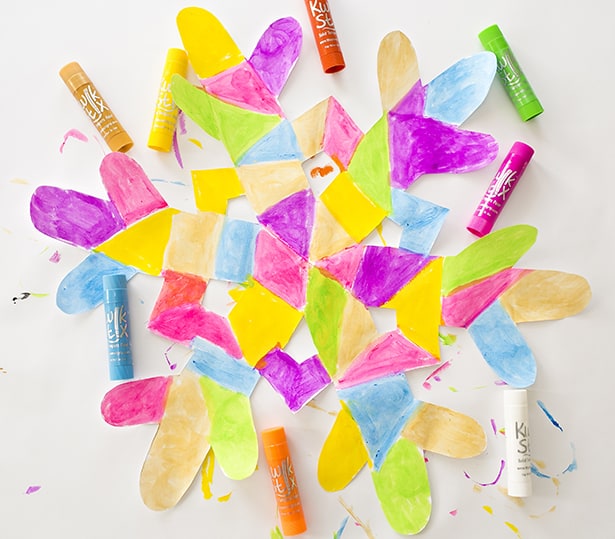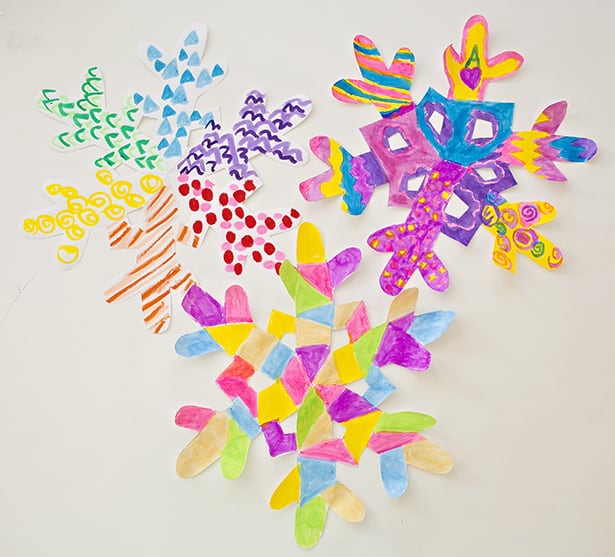 To create the giant snowflakes, we followed this pattern design video.
To make them larger, we cut out 24″ x 24″ squares of white butcher paper and using the design on the video as our guide, drew our own similar shape.
After cutting the first design out from our first snowflake, we traced it on a piece of cardstock and cut out to re-use as a template for all our other snowflakes, as shown in the collage below: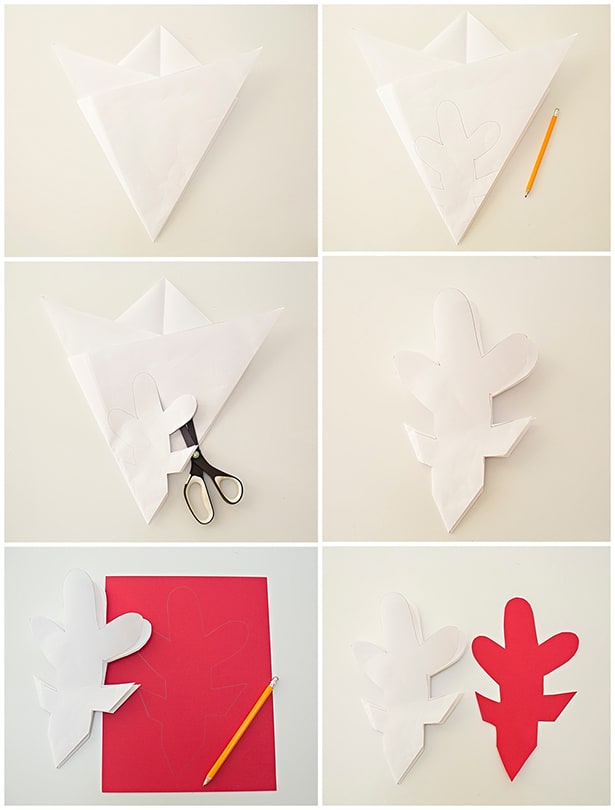 Make as many large snowflakes as you want, and repeat with the folding (use this video for the folding technique) and use your template to cut out the design.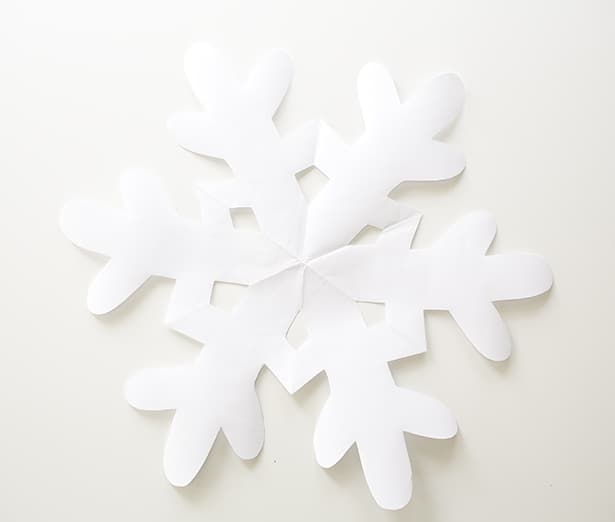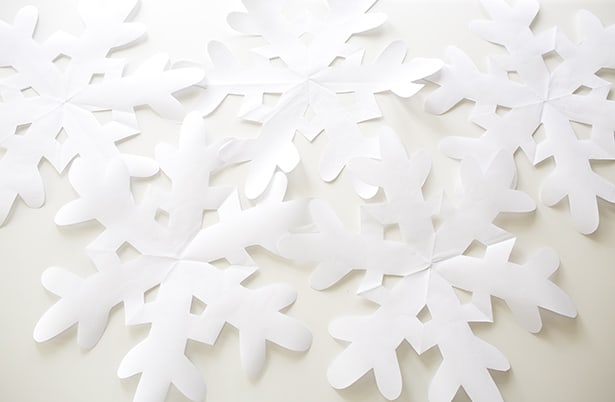 ]
Once you have all your snowflakes cut out, the fun begins! Lay a piece of butcher paper on a table and provide kids with Kwik Stix and a snowflake to design and paint on.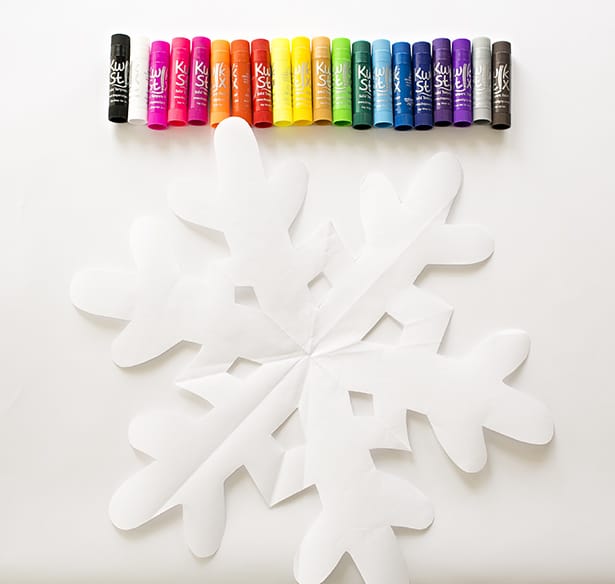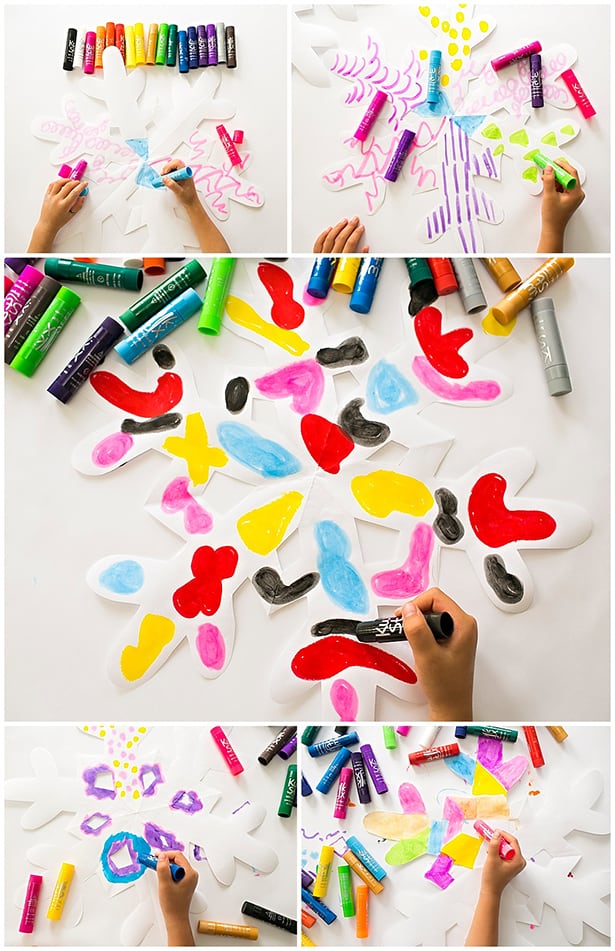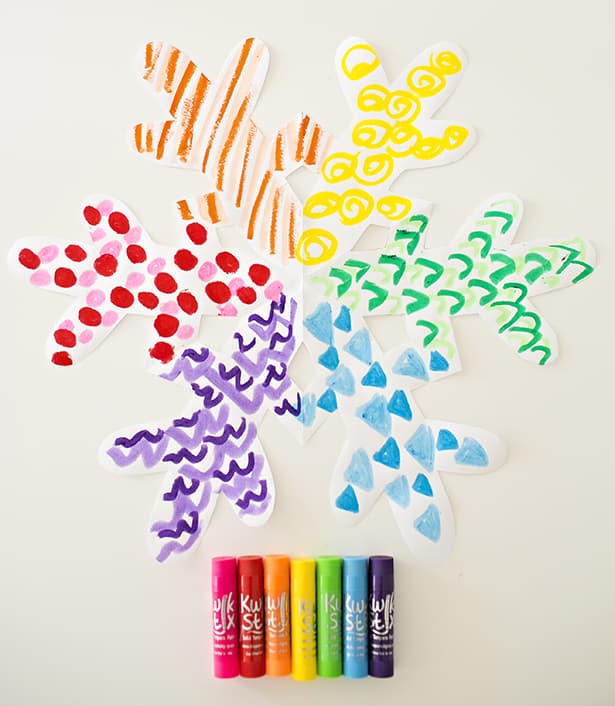 Some ideas for design as shown above – create different lines and swirls, create different sized shapes, or fill the snowflakes entirely with color.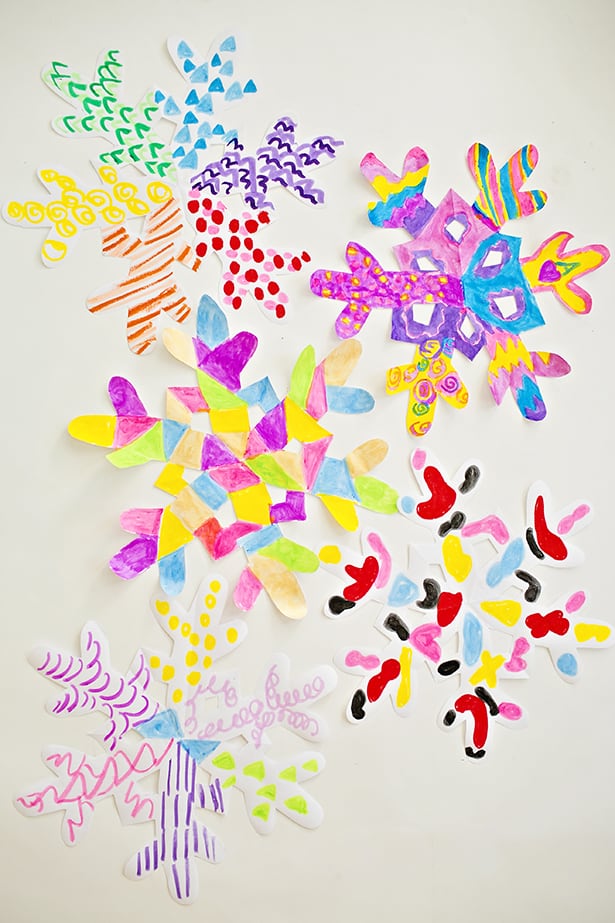 Aren't these the prettiest snowflakes you've ever seen? We hung them up on the wall for a bright and colorful decor and are officially excited for the holidays!
You can purchase Kwik Stix at Target stores in the craft/stationery aisles where markers and other art supplies are commonly found, as well as Target.com and Amazon.
What are your favorite winter art projects? Check out more creative holiday ideas!
______________________________________________________________________________________________________

Disclosure: Some of the links in the post above are "affiliate links." This means if you click on the link and purchase the item, we will receive a small affiliate commission. Regardless, we give our promise that we only recommend products or services we would use personally and believe will add values to our readers.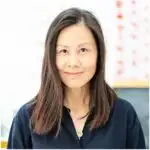 Agnes Hsu is a mom of three and has been inspiring parents and kids to get creative with easy activities and family friendly recipes for over 10 years. She shares her love for creative play and kids food to her 2MM+ followers online. Agnes' commitment to playful learning and kindness has not only raised funds for charity but also earned features in prestigious nationwide publications.