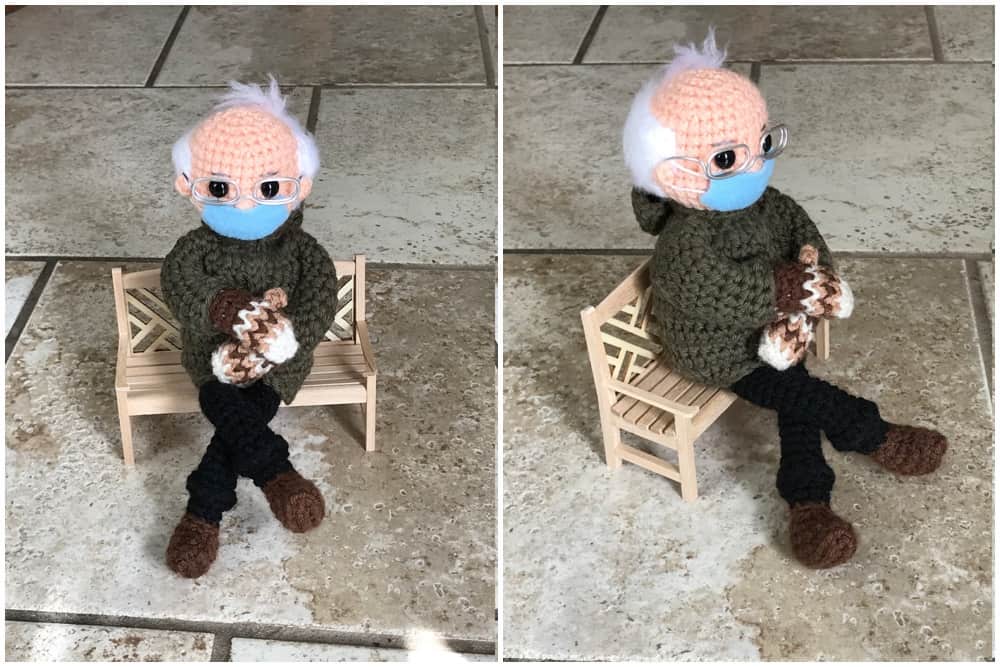 Photo Credit: Tobey Time Crochet
Follow us on Instagram for more fun ideas for kids!
By using this site, you agree to our Terms of Use. This post may contain affiliate links. Read our disclosure policy.
You can now get your own Bernie Sanders Crochet Doll with this clever pattern from Etsy. Enjoy Bernie sitting right next to you!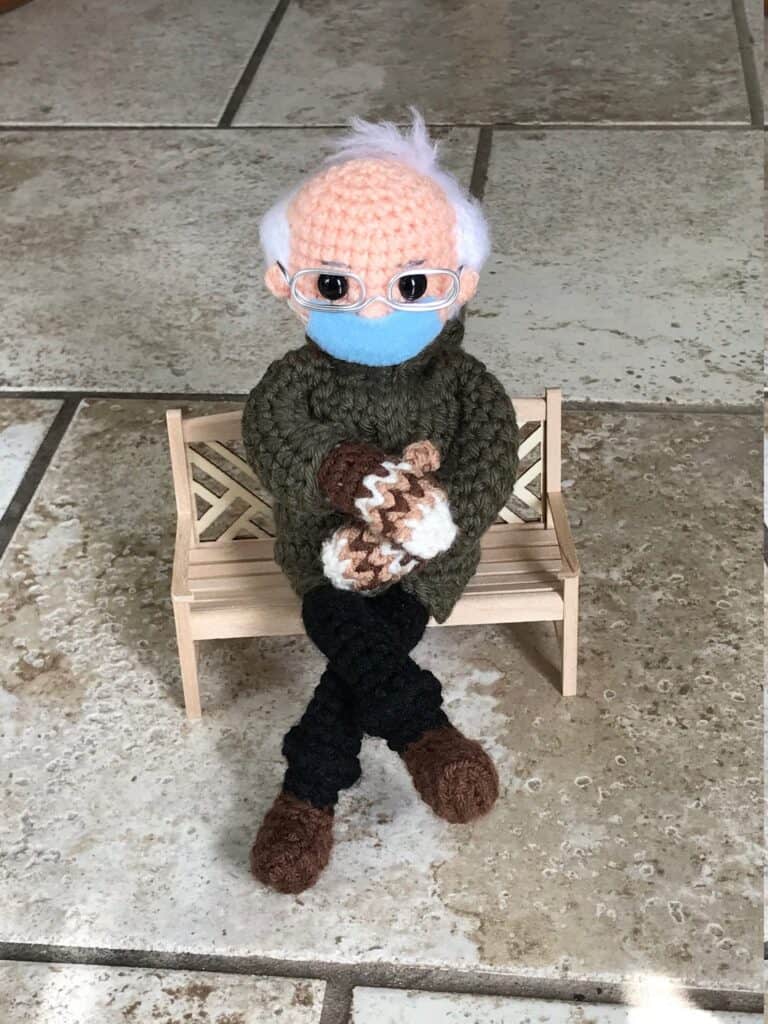 Photo Credit: Tobey Time Crochet
In the midst of a tension filled last election and recent historic inauguration, we need the comic relief that is Bernie Sanders wearing his cute mittens, sitting and waiting. Likely you've see the viral memes of him floating around appearing in everyone's social media from family get-togethers, workplaces, and popular landmark destinations. Now you can get your own Bernie Sanders sitting right at your desk! This Bernie Sanders Crochet Doll is made by Tobey Time Crochet and has gone madly viral on her Facebook page (over 127K shares as of this writing in less than 24 hours!).
The good news is that we can all have our own Bernie Sanders crochet doll..well that is if you know someone who can crochet. What a relief it is to smile these days and it seems even Bernie is in on the action. You can now get a sweatshirt of Bernie sitting on the chair. What's great is that 100% of proceeds will be donated to Meals on Wheels Vermont.
And if you are feeling extra crafty, we just turned those memorable mittens into this cute Bernie Sanders Mitten Craft.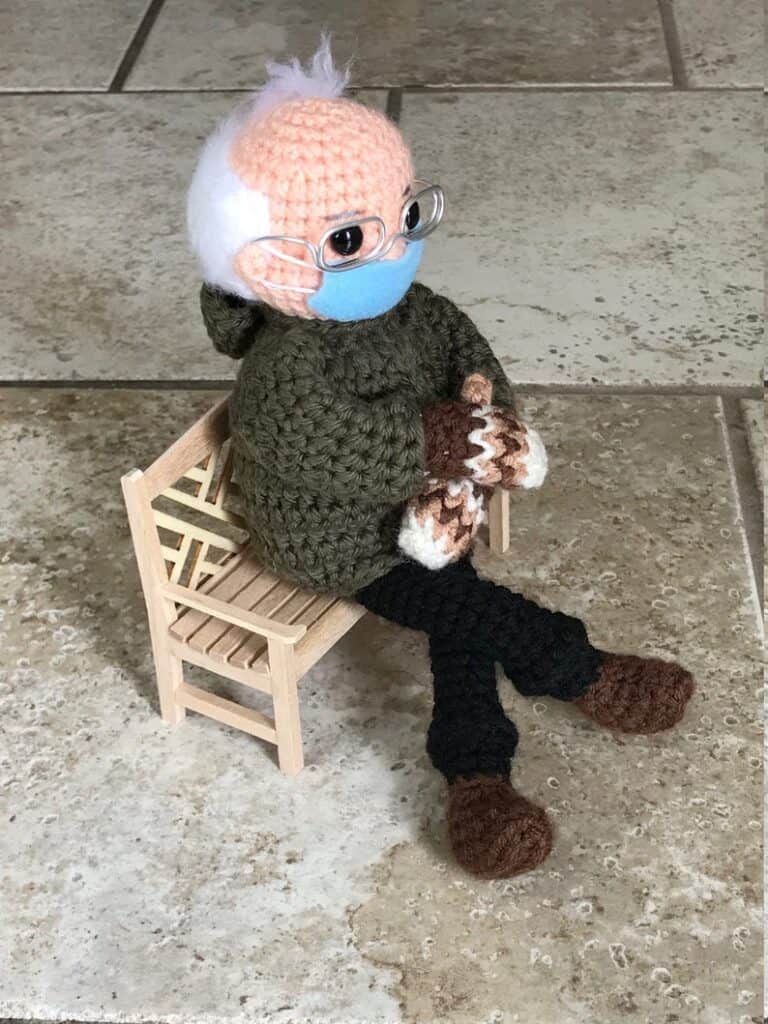 Photo Credit: Tobey Time Crochet
You Might Also Like