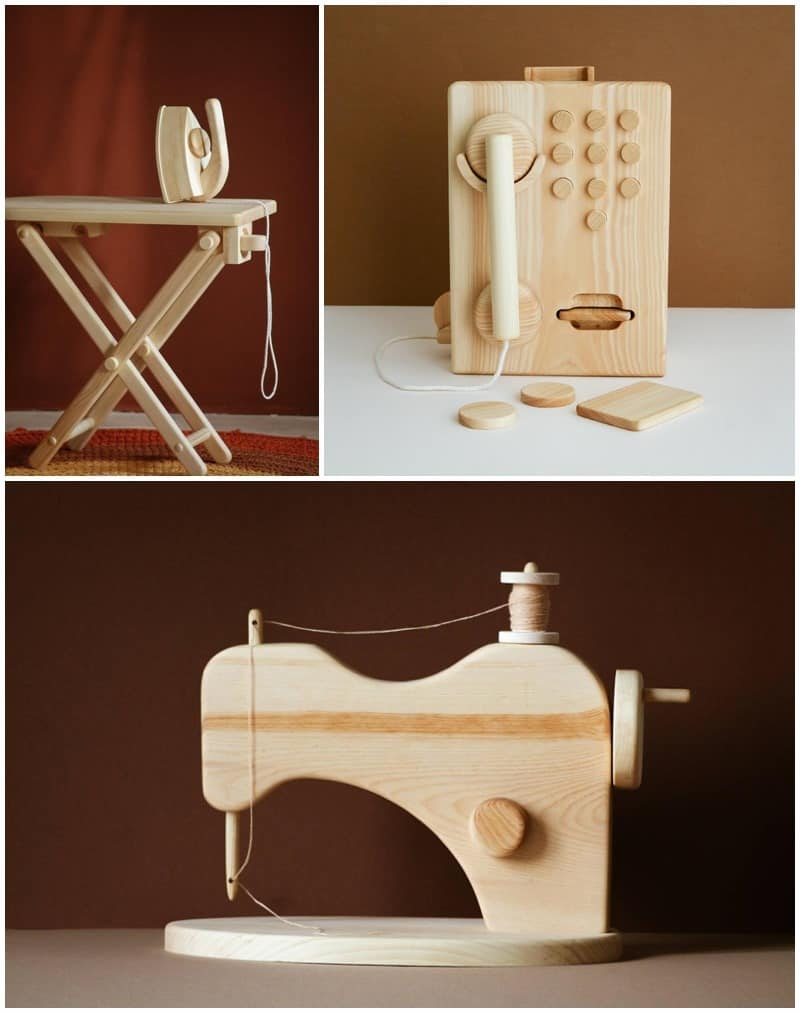 Image credit: Etsy
Follow us on Instagram for more fun ideas for kids!
Talk about a fun throwback toy idea! These beautiful Wooden Toys for Kids from Etsy shop Nashe Derevce are not only sturdy and built to last but they also are great for the kids to use creative plat and their imagination as well.
Wooden toys might be without some of the bells and whistles that newer toys tend to come with today, but I can assure you that once my kids lay their eyes on perfectly-sized and adorable wooden toys like these, I don't hear a peep out of them for HOURS. (except for giggles and fun playtime activities that they were doing together, of course!)
Wooden toys are great to play with indoors and outside as well and are full of unique opportunities.
Your child will get exposed to a wooden sewing machine, wooden phone, wooden ironing board, and more! And they just may find that this is just the type of toy that they need and love!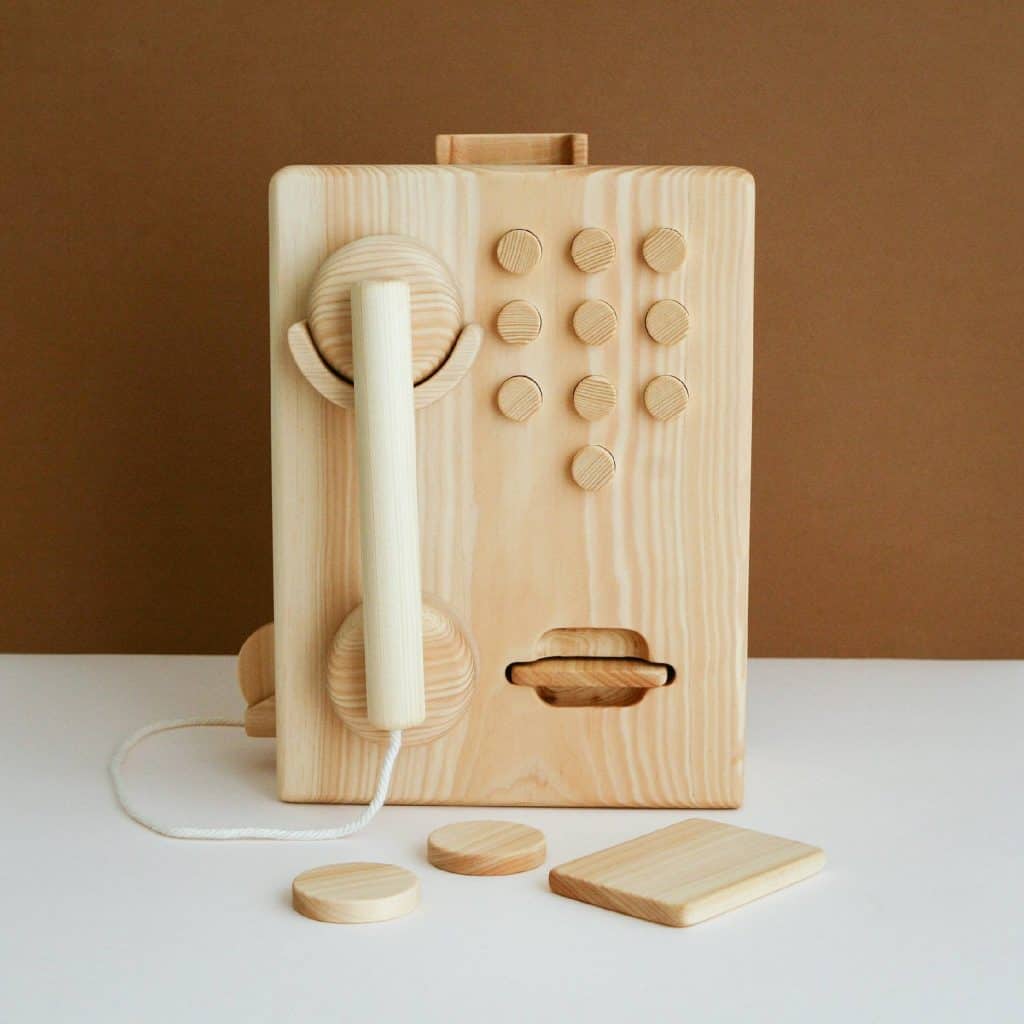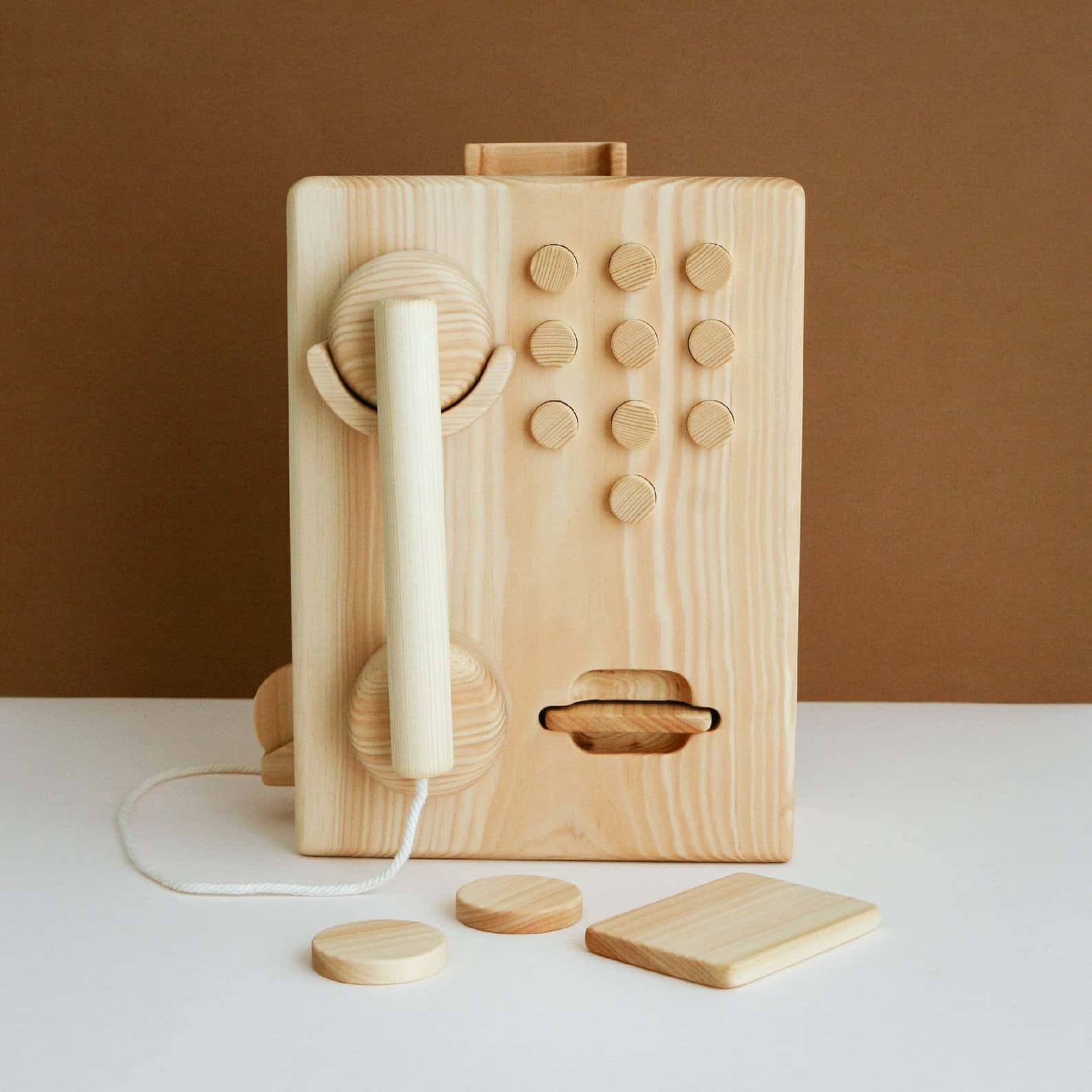 Image credit: Etsy