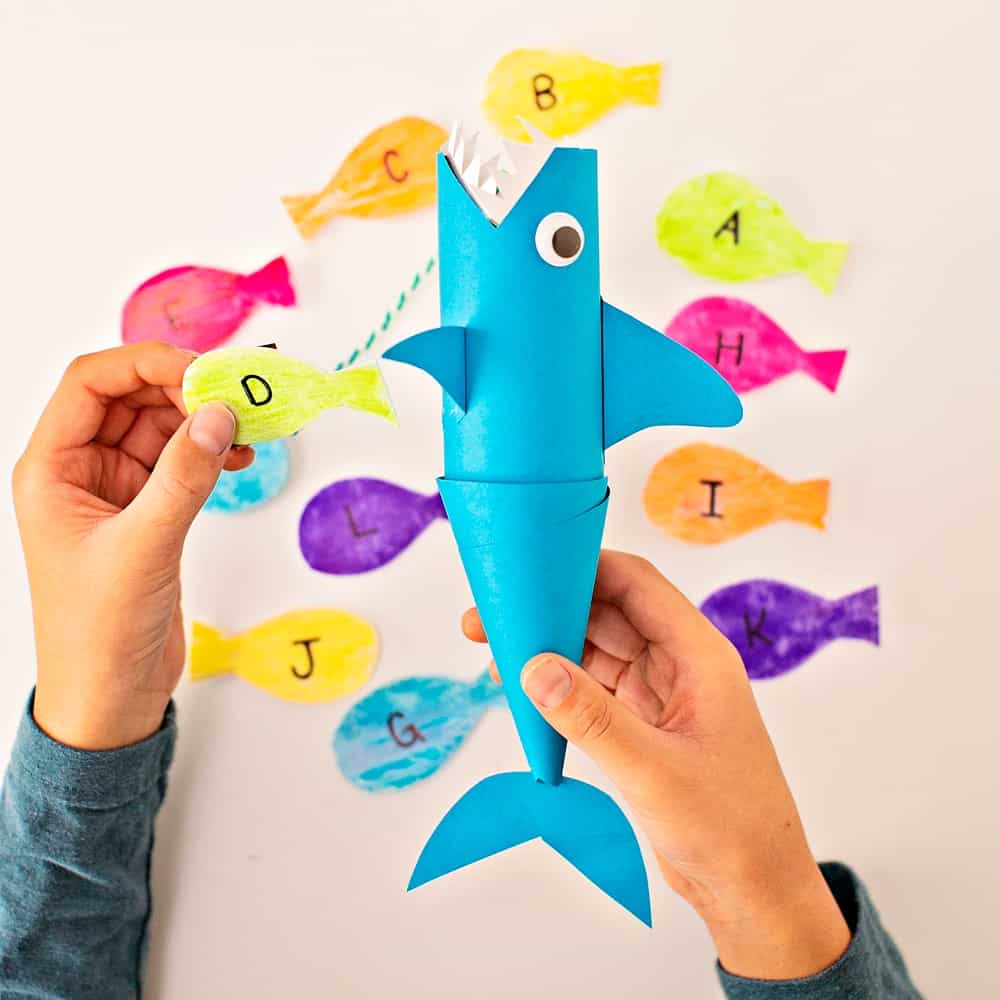 This post is sponsored by Rubio's Coastal Grill.
Learn your ABC's with this fun Paper Tube Learning Shark Craft!
We loved partnering up with Rubio's Coastal Grill to come up with this fun kids' activity inspired by our paper tube shark! Learning at home is even more important these days so why not make it a fun game the whole family can enjoy!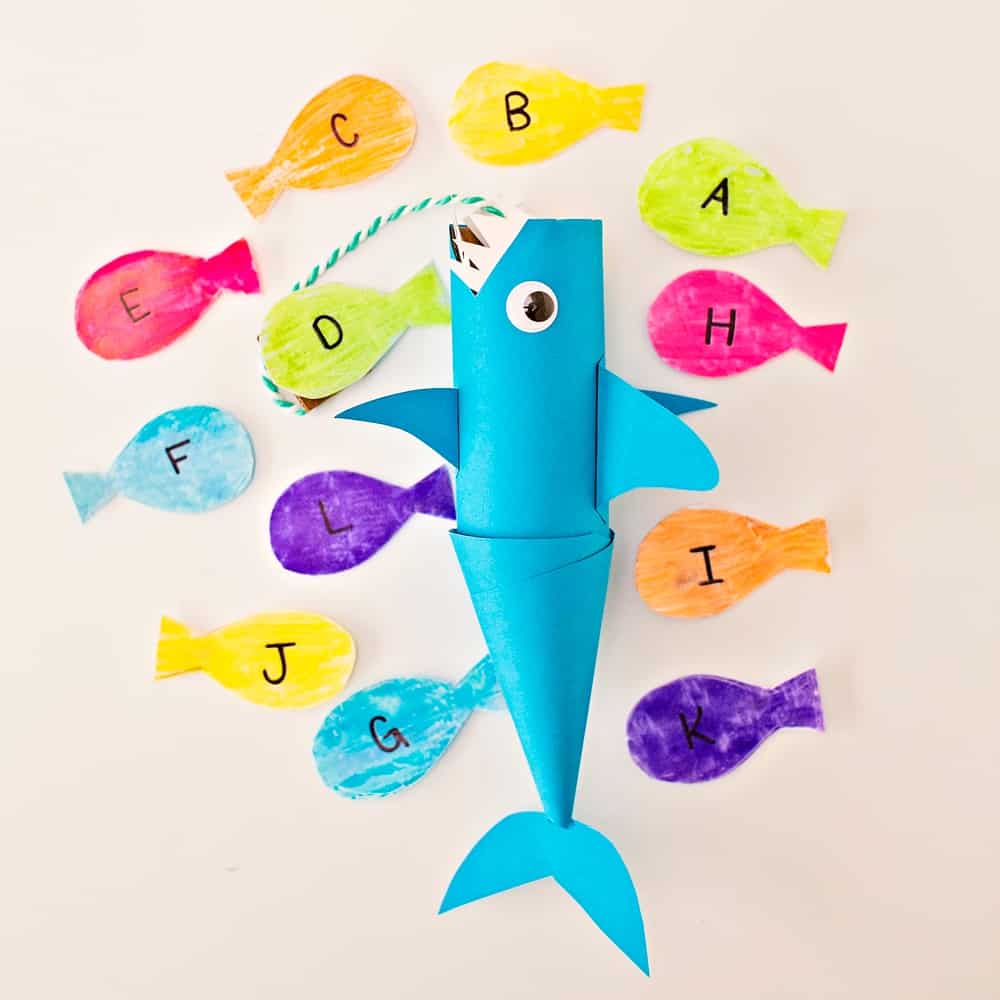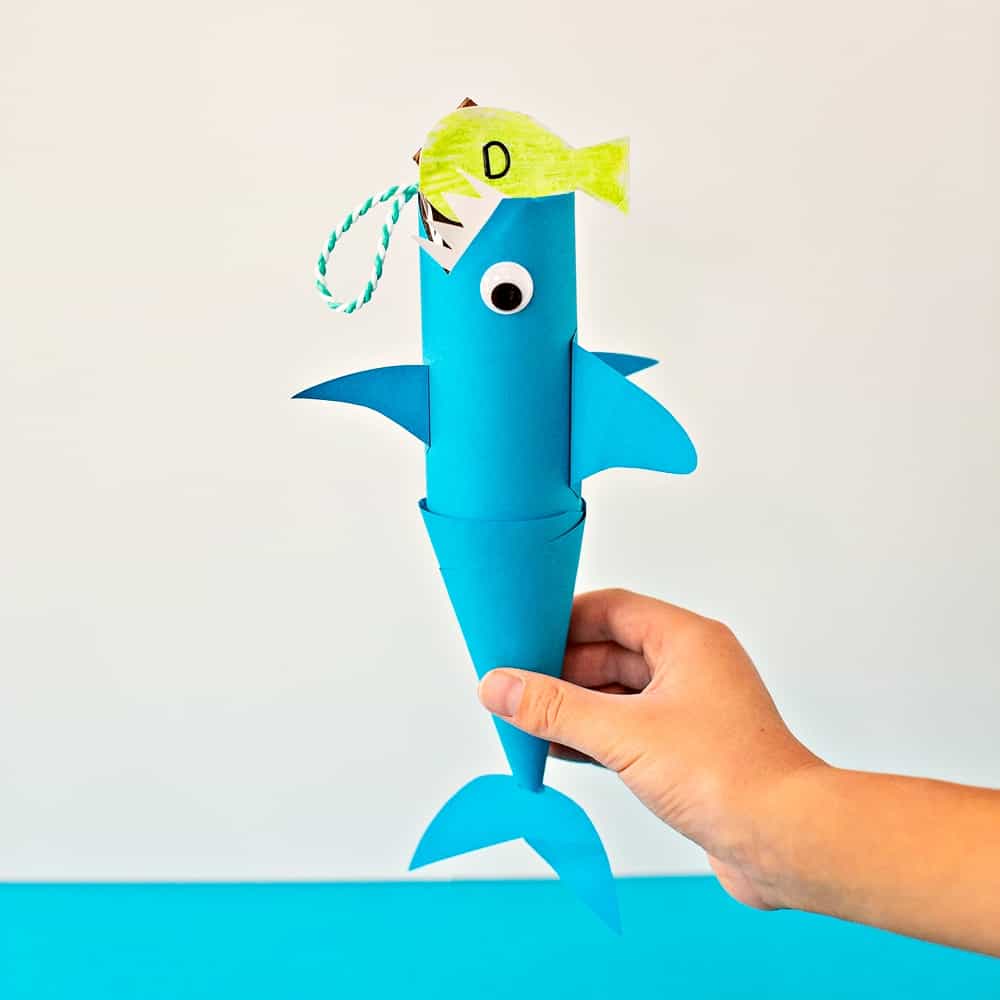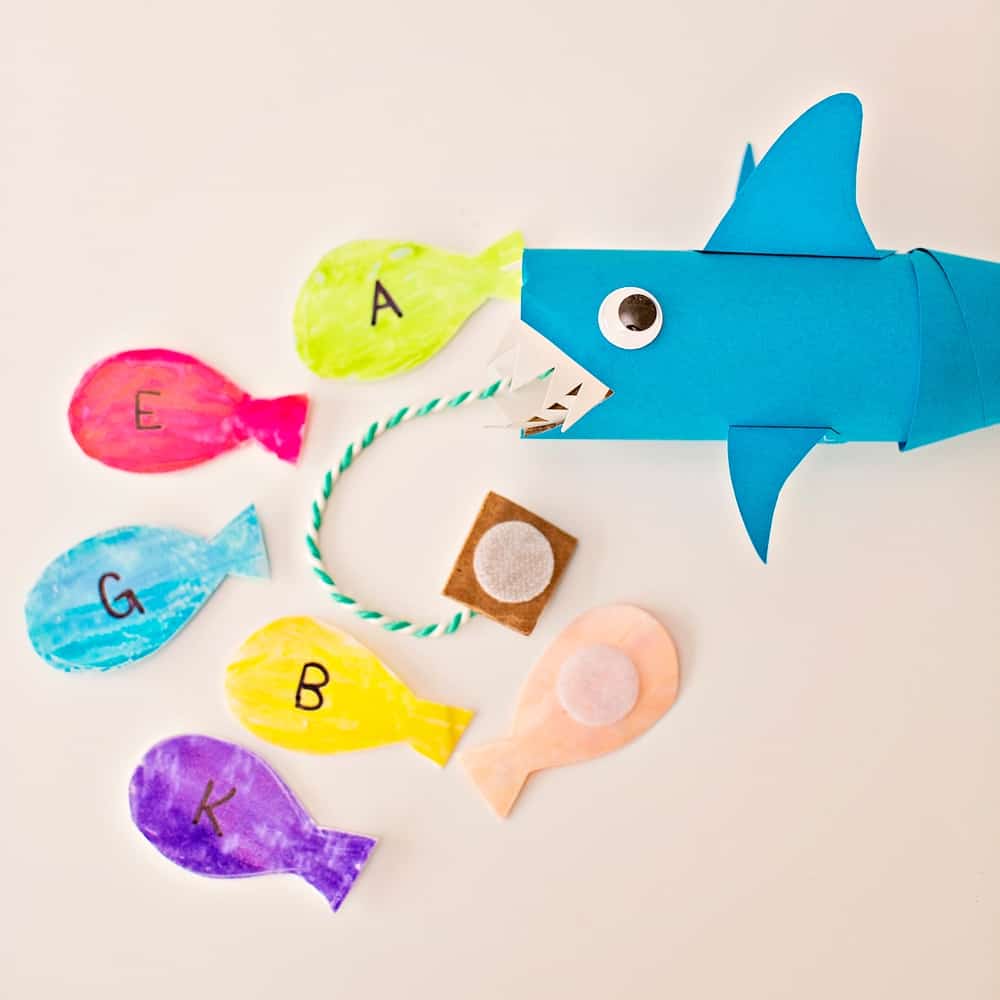 Have your child point out letters, attach to the string, and have the shark catch the fish! Inspired by the classic ball and cup game, this learning shark will educate and entertain your kids. We love how he's made of simple recycled materials like a paper tube. The fish are made of recycled milk jugs so this is a low-cost activity you can make with materials you likely have around the house.
Rubio's is having a kids eat free every Wednesday in September so you can get a free kids meal with any adult entrée purchase. Make it a family game night by grabbing some delicious fish tacos and learning with your friendly shark!
Follow the steps below to make your Learning Shark.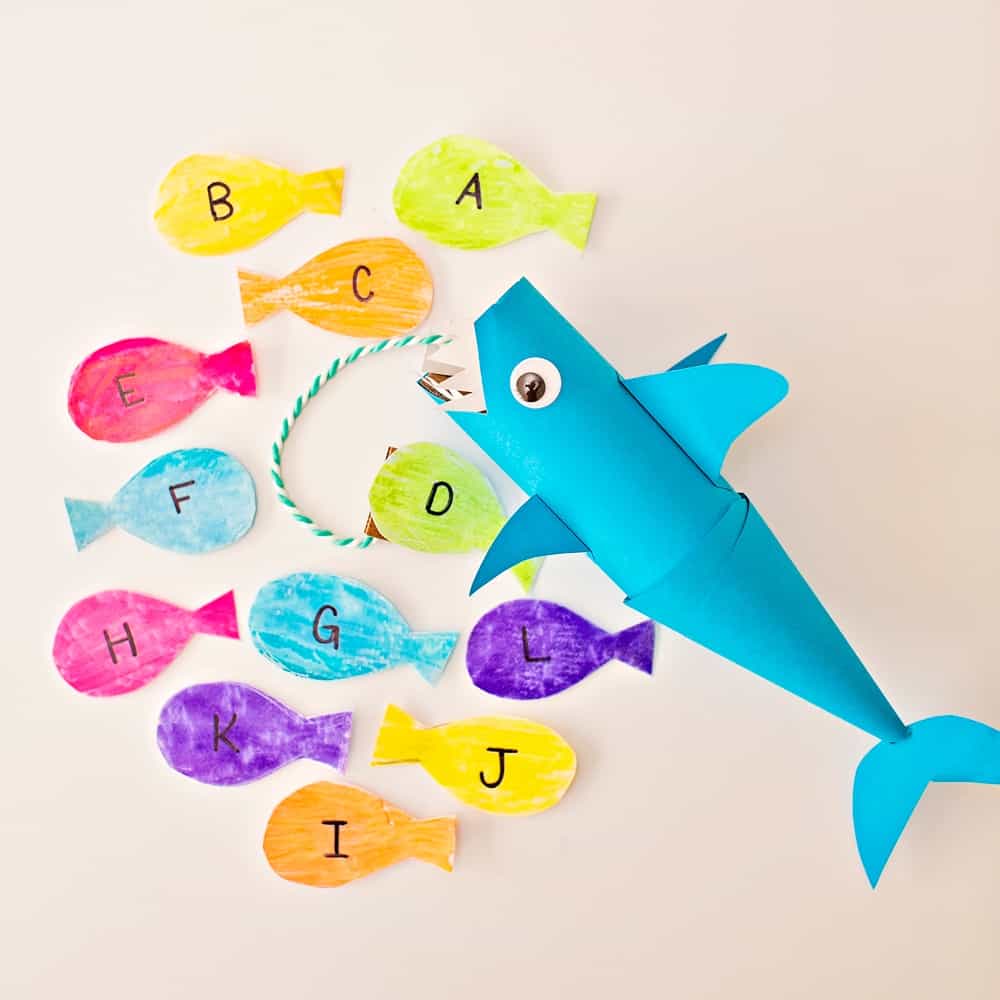 Materials:
4" paper tube
Blue and white cardstock paper
One googly eye
String
Velcro dots
Glue or tape
Scissors
Empty and clean milk jug
Black and colored markers
Small piece of cardboard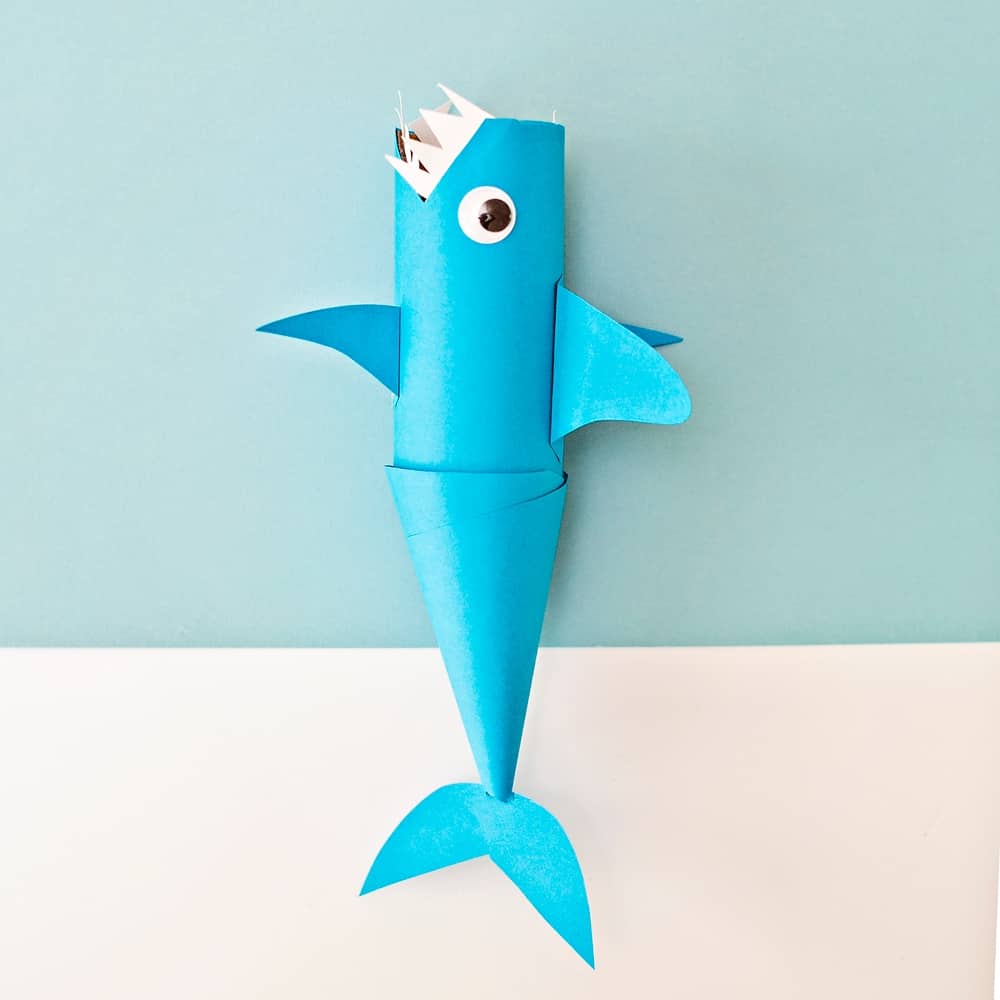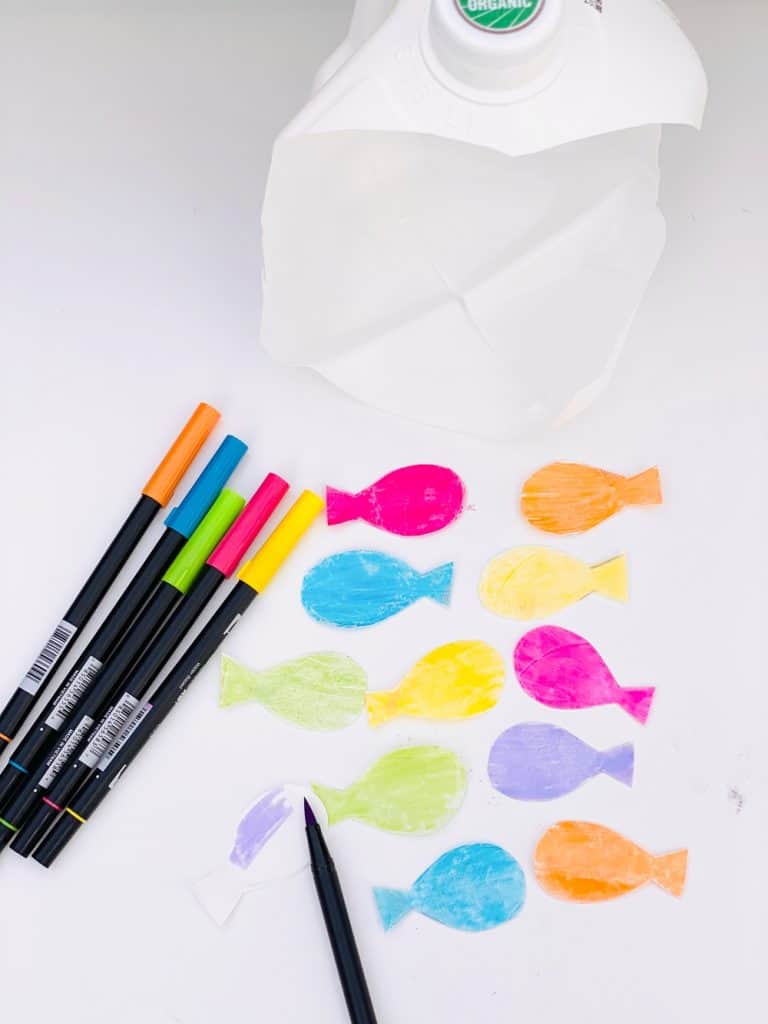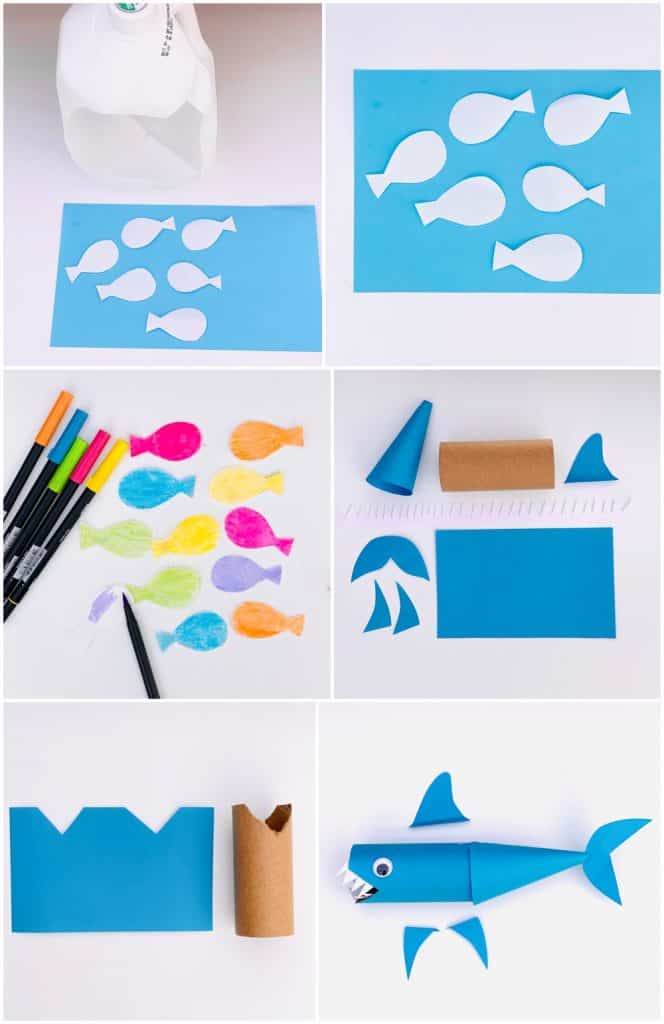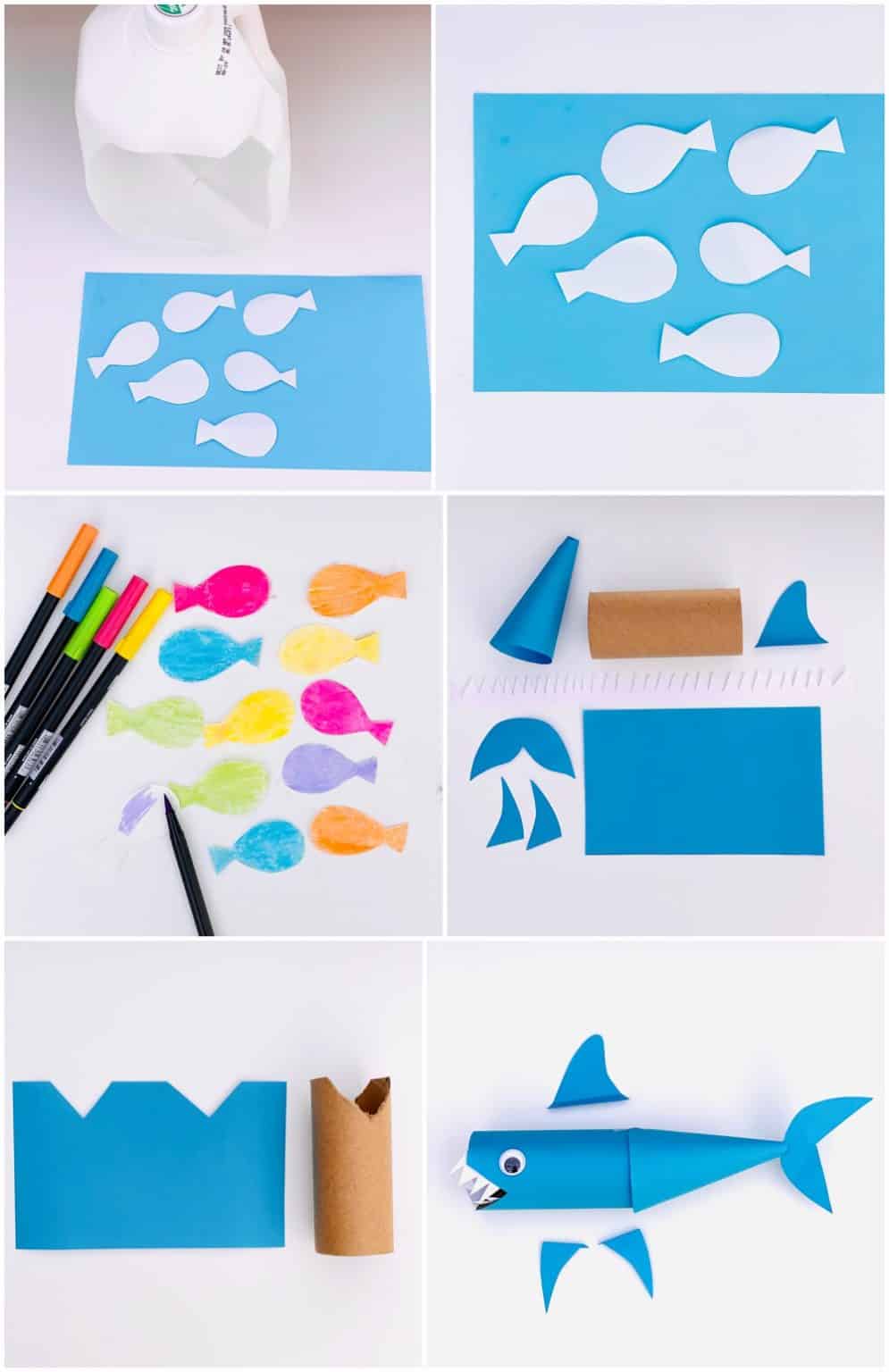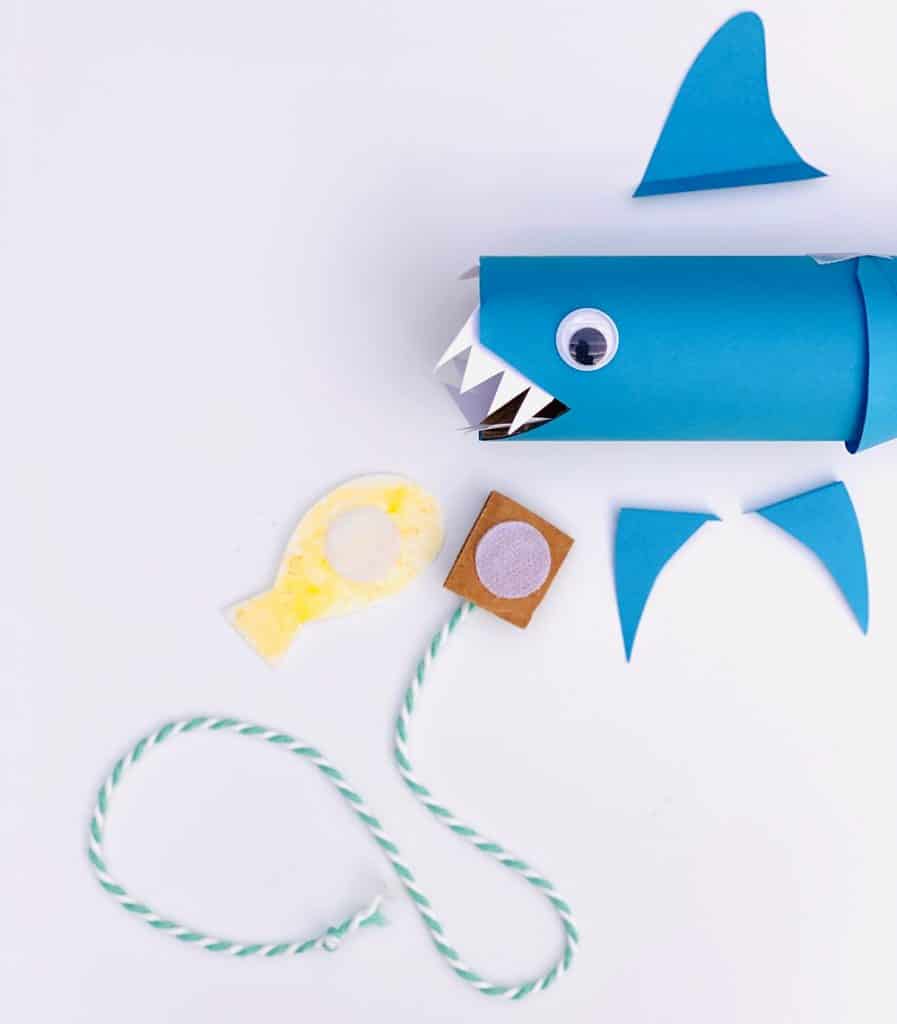 Instructions:
Step 1: Cut your blue shark paper tube pieces. Reference photo of parts for shapes. Cut a 6.5" x 4" piece for the body, 1'' x 1.5" shape for bottom fins (two of these), 1.5" x 1.5" top fin, 3" x 1" tail, 7" x 3.5" for the cone.
Step 2. Cut 4 pieces of 1" teeth with the white cardstock. We made one long piece and cut those down to make 4 pieces.
Step 3. Cut two slight rounded v-shapes on one end of your tube. That is where the teeth will go.
Wrap the blue piece for the body around the paper tube and secure with tape or glue.
Step 4. Glue the top fin and two bottom fins to the body.
Step 5. Make a cone out of the cone paper and fasten with glue or tape. Glue that to the end of the paper tube. Glue the tail to the end of the cone.
Step 6 .Glue the four pieces of teeth to each v-shape line of the shark's mouth.
Step 7.Glue your googly eye on. Your shark is done!
Step 8. Cut out a large piece from your milk jug and cut out a small fish shape that will fit inside your tube. Use that as a template and make multiple fish from the milk jug.
Step 9. Color your fish with markers. Non-water based are great so the color doesn't bleed.
Step 10. Use a black marker and write a letter on the center of each fish.
Step 11. Cut a piece of string and glue/tape a small piece of cardboard to one end. On the cardboard, add a velcro dot. Then tape/glue the string to the inside of the shark. The longer the string the harder it will be to catch a fish so decide the length you want for your kids.
Step 12. Add the reverse velcro dot to each fish on the opposite side of the letters.
Step 13. Now it's time to play! Ask your child to point to letters or teach them what each letters are. Then attach a fish's velcro do to the one on the cardboard hanging from the shark string. And ask them to "catch" the fish!
Remember to visit Rubio's every Wednesday in September to get a free kids meal with any adult entrée purchase.