If you've got a budding artist at home, art classes are a fantastic way to engage and encourage their love and learning of the arts. However, if location, class schedules or budget are keeping you from going consistently, Artventure may be a good option. Imagine having art lessons from a professional artist right in your home. This is the premise of Artventure, founded by Australian based artist Kirsty Shadiac, who's been running art class for kids since 2007.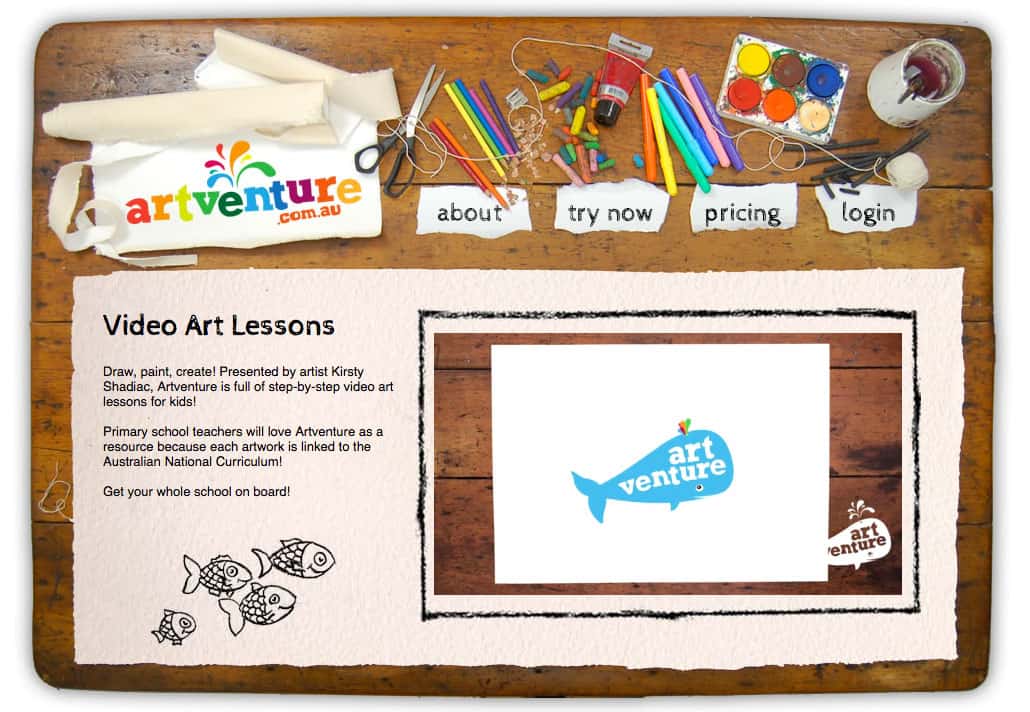 Shadiac's passion for children and art inspired her to create online art video tutorials. A yearly fee from $99 based on whether you're an individual or educator gives you access to over 100 detailed videos sortable by age, level, themes and more.
You can view sample videos right here before making a commitment.
Find out more about Artventure on their website.