By using this site, you agree to our Terms of Use. This post may contain affiliate links. Read our disclosure policy.
Follow us on Instagram for more fun ideas for kids!
Amanda Gorman's Change Sings is a beautiful poetic picture book. Pre-order now to share with kids how their impact can lead to big change.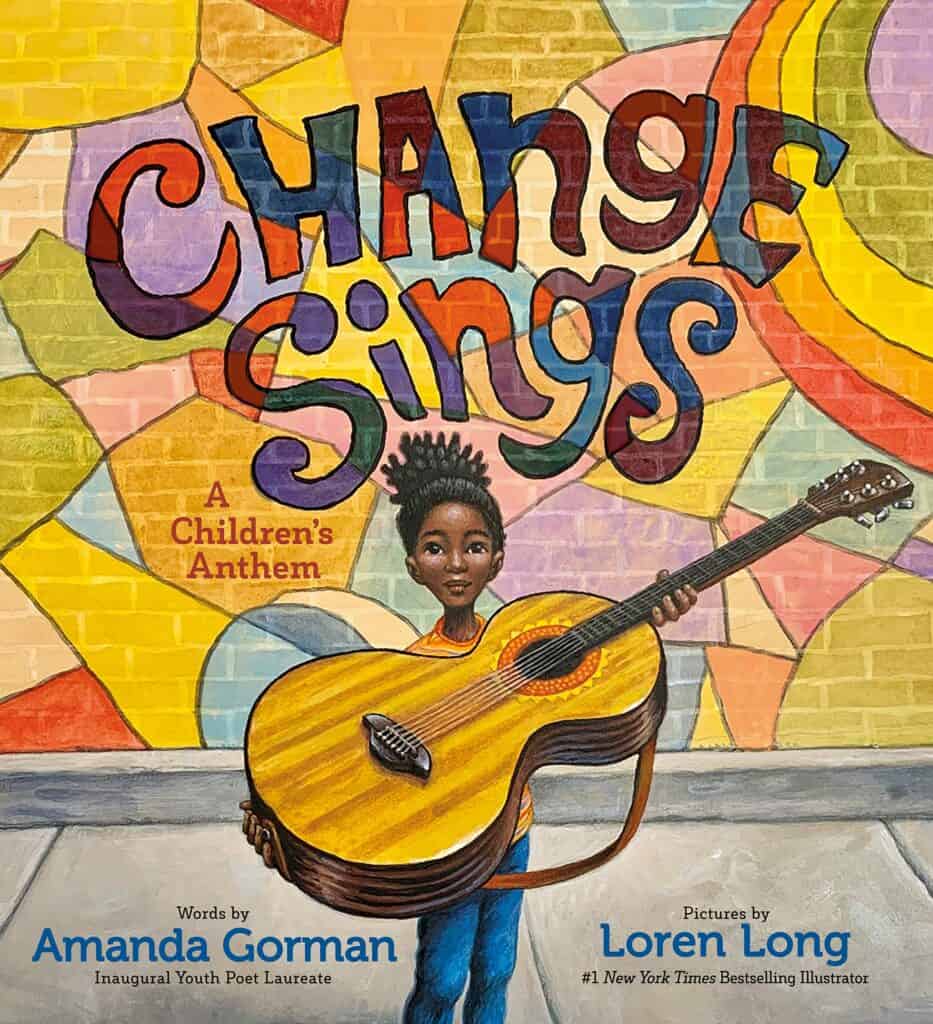 Photo credit via Amazon
Shining bright among President Joe Biden and Vice President Kamala Harris' historic inauguration was the light that is Amanda Gorman. Only 22 years old, Gorman is already a National Youth Poet Laureate and the youngest to be invited to speak at a presidential inauguration. Gorman's poise and soul-searching words while reading the powerful poem she penned called "The Hill We Climb" captivated America's attention. In the poem, Gorman writes, "we will rebuild, reconcile, and recover," and expresses – what has now become an iconic quote – "for there is always light, if only we're brave enough to see it. If only we're brave enough to be it."
It's no surprise that Gorman is a newly published author with her new title by Viking Books for Young Readers: Change Sings: a Children's Anthem, illustrated by Loren Long.
On her Instagram, Gorman shares:
"I felt strongly that the book should come out in 2021, when children would be facing the results of the 2020 election and whatever those would be, I wanted them to know they were the leaders of the future. I had no idea that around the same time I myself would be named the youngest inaugural poet at that time! So I am too learning and living the lesson of "Change Sings"
You can pre-order the Change Sings on Amazon (we did of course). The anticipated release date is Sept 21, 2021. We can't wait to follow along Amanda Gorman's inspiring and powerful journey until then.
You Might Also Like