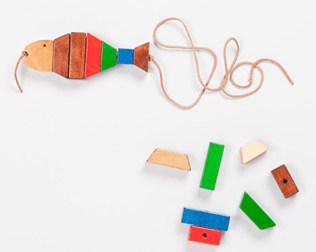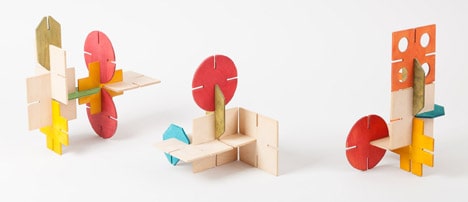 Interslot, Roger Limbrick c.1964, produced by Roger Limbrick Associates
If you're a fan of Modernist design, you'll appreciate this playful exhibit aptly titled Play: Toys, Set, Rules featuring designs from a 1960's group of Modernist designers (Roger Limbrick, Patrick Rylands, Fredun Shapur, and Ken Garland).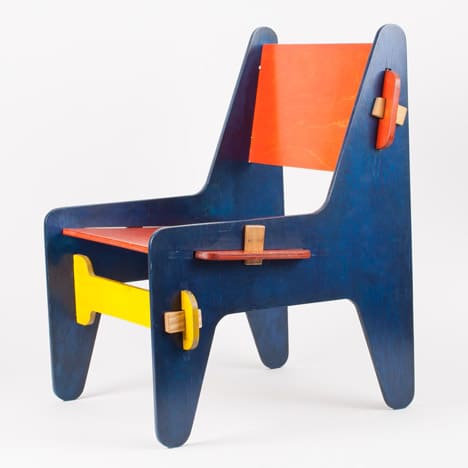 Plytek Chair, Ken Garland + Associates c.1965, unrealised prototype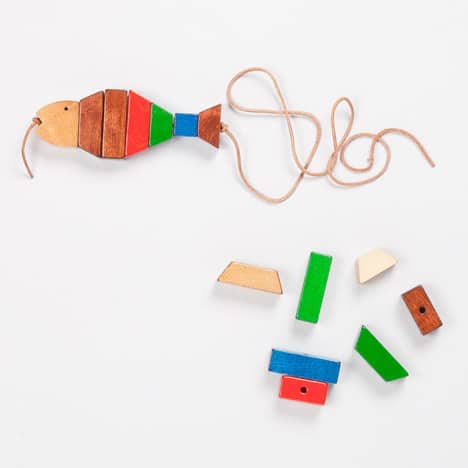 Fädelfische, Fredun Shapur 1980, produced by Selecta-Spielzeug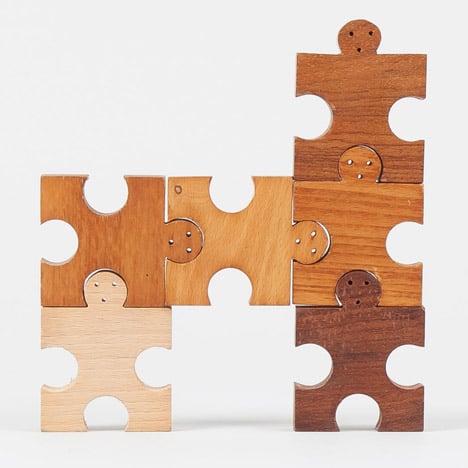 Balancing Troupers, Fredun Shapur 1963, prototype (later realised by Kurt Naef)
The exhibit is coordinated by Systems which strives to showcase beautiful and thoughtfully designed toys from that era that encourage learning through play. This playful exhibit is scheduled for viewing at the Walter Knoll showroom in London until July 3 along with a series of free workshops for children 7-12 years.
(via Dezeen)