Making a journal for kids encourages writing, reading and doodling. With summer here, a journal is also a fun keepsake to record precious childhood memories. We've rounded up 10 creative journals for kids that explore their imagination – from kid-made art journals, to travel binder for jotting down vacation memories, or handmade books to document all the funny things your kids say. These ideas and more will be no doubt bring up fond memories as you look back up on them.
Do your kids keep a journal?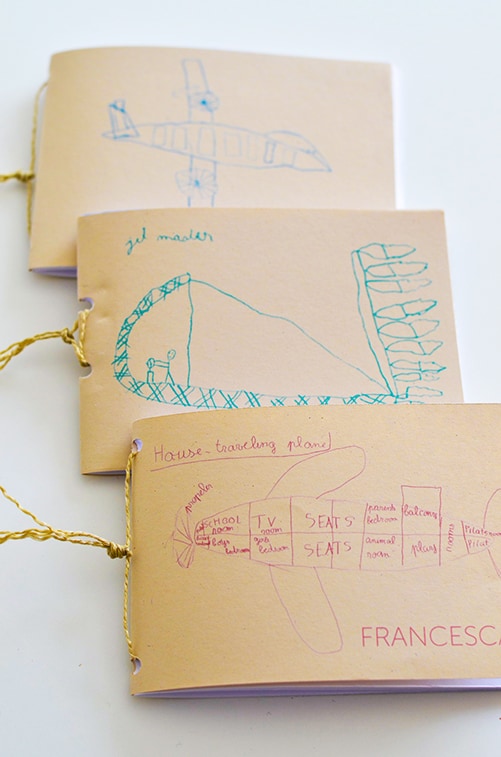 DIY Travel Journal (via Willowday)
Create matching luggage tag journals with your kids' art to encourage writing down all your fun adventures abroad.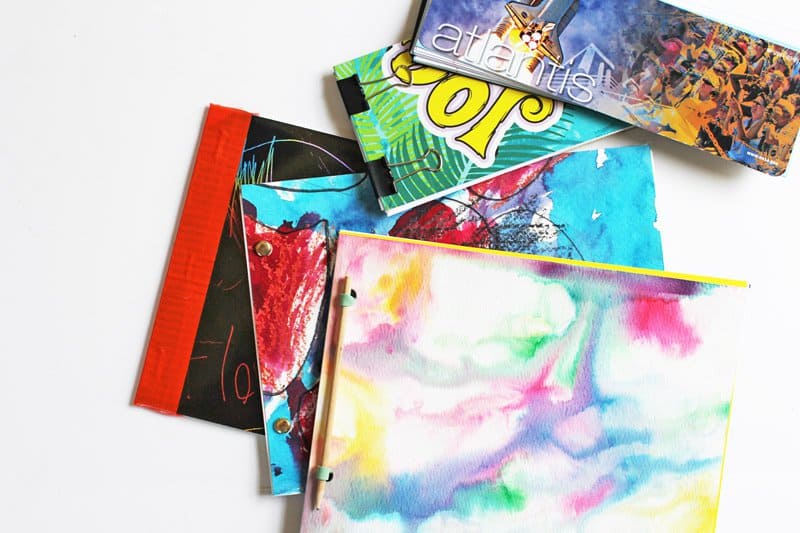 Recycled Handmade Journals (via Babble Dabble Do)
Show off your kids' art from years past and learn a bit about book binding to make these custom recycled journals.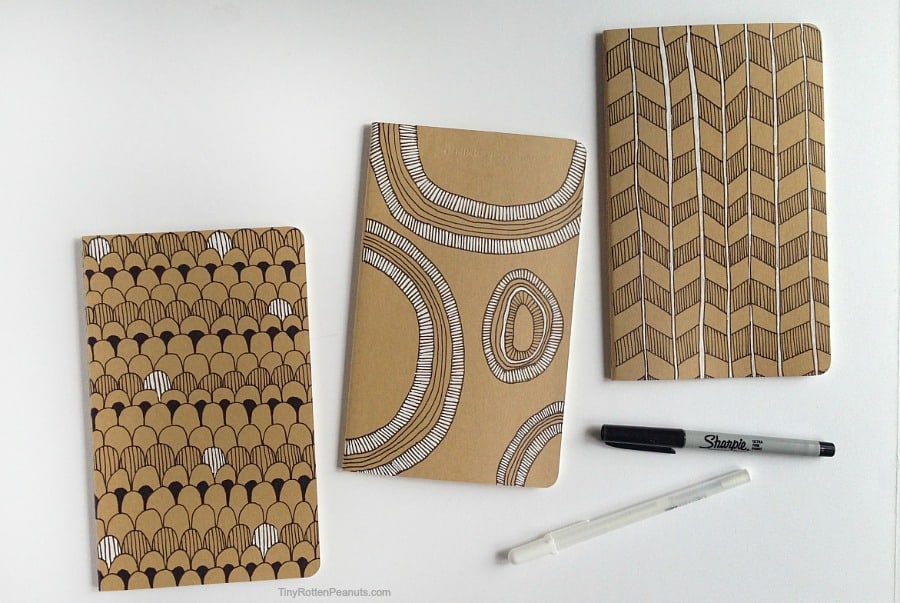 Cool Journal Covers (via Tiny Rotten Peanuts)
These creative ideas for designing your own journal cover are simple and artistic at the same time.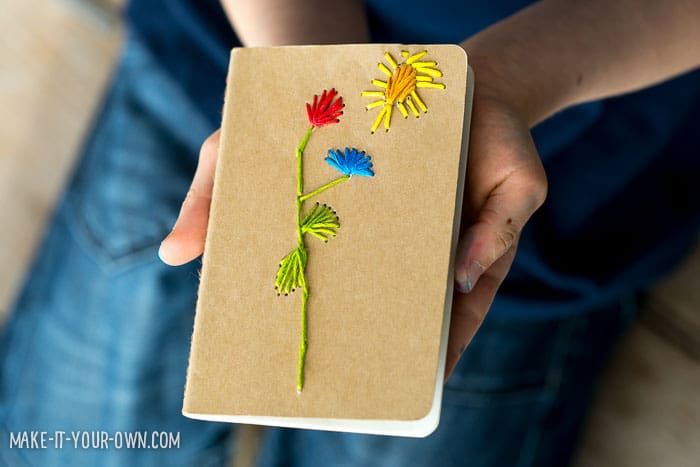 Kid-Made Stitched Journals (via hello, Wonderful)
Turn your kids' art into beautiful stitched journal covers they can make themselves and hand out as gifts or keep for recording their favorite memories.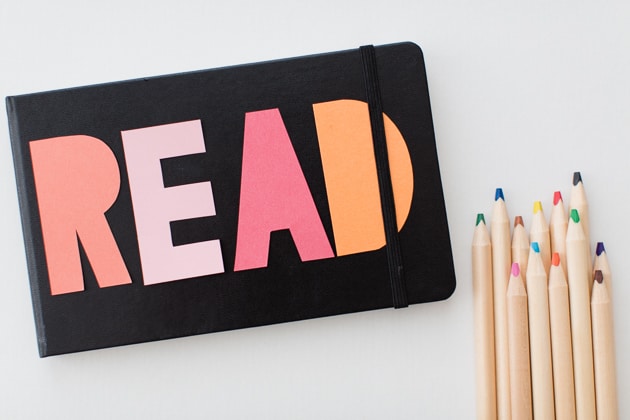 Reading Journal (via Less Than Perfect Parents)
Encourage your children's love of reading by making a reading journal to capture drawings from their favorite books.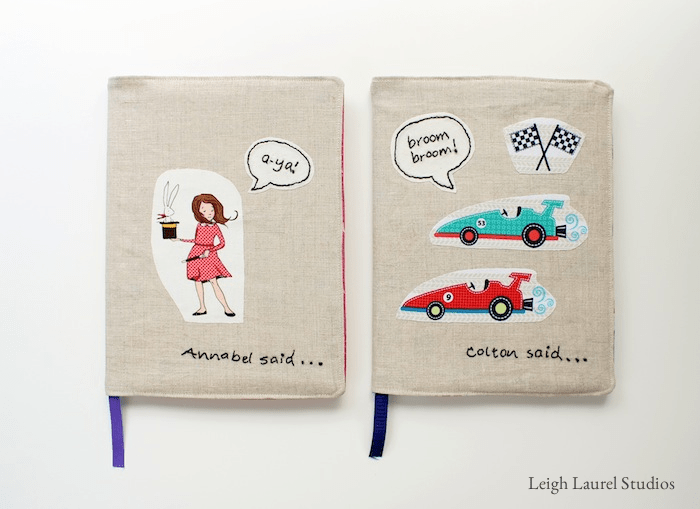 Fabric Kids Journal (via Leigh Laurel Studios)
Use fabric to make a journal and turn it into a place to record all your kids' funny quotes. What a sweet idea!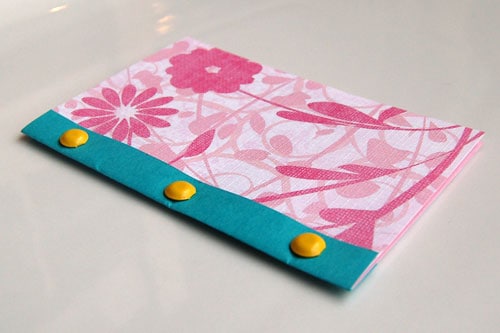 Simple Kids Journal (via Craft Snob)
Here's a quick and simple no-sew journal kids can make and dress up with all sorts of fun patterned papers.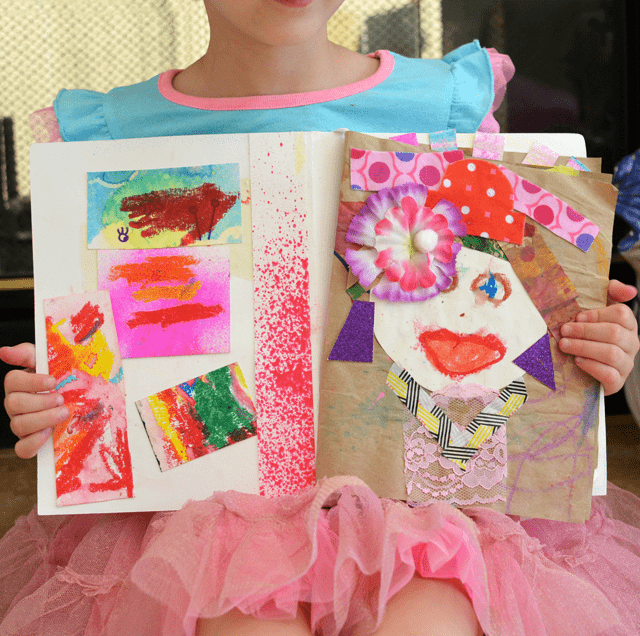 Art Books for Kids (via The Artful Parent)
Show off your kids' art with these colorful, collage-like art journals. Kids will be so proud as they flip through these bright pages filled with creativity.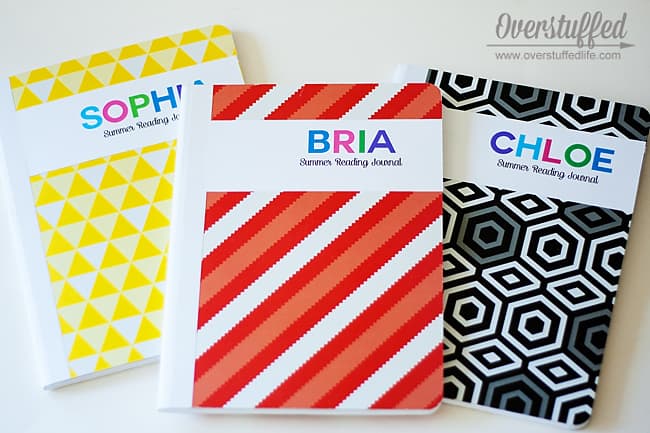 Summer Reading Journal (via Overstuffed)
Make a personalized journal for your budding reader filled with fun reading and writing prompts.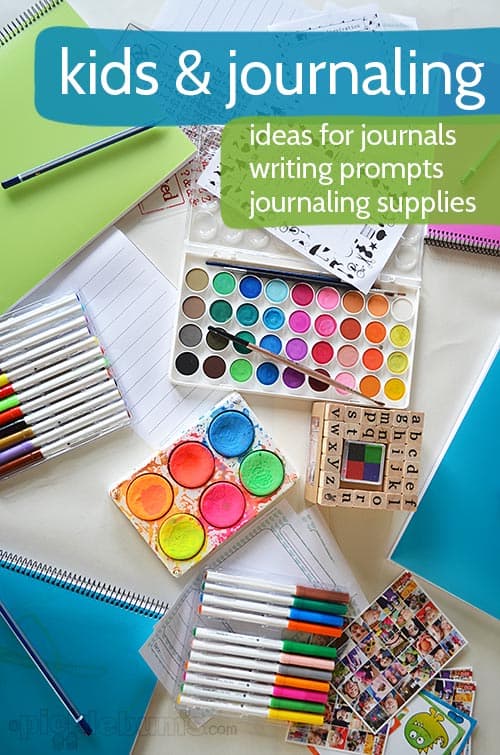 Journaling Prompts (via Picklebums)
This awesome list of tips is a great resource for journaling with kids and the multiple ways they can use their journals.
Do your kids keep a journal? Check out more creative projects for kids here!