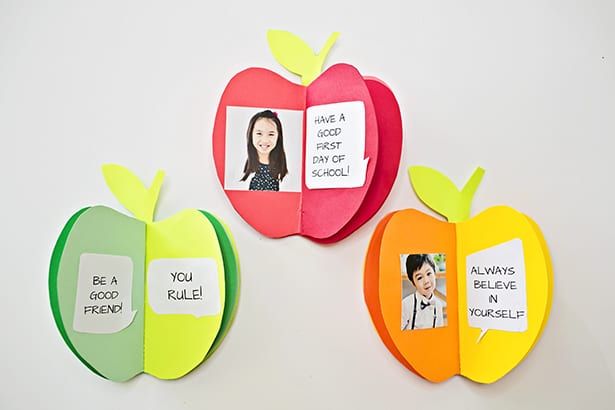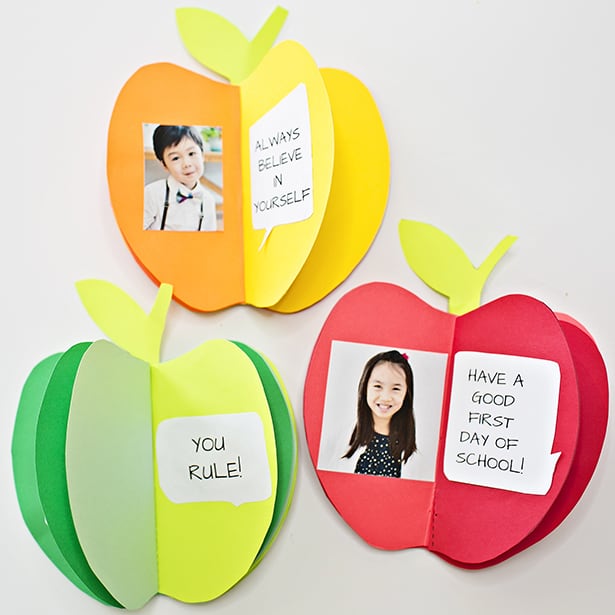 Follow us on Instagram for more fun ideas for kids!
Watch the video below to see how to make this adorable 3D Apple Book Craft  for kids and make sure to subscribe to our YouTube channel for more fun videos!
This video printable series is in collaboration with the awesome The Art Dream. Check out the video above and tutorial below to make these cute 3D Apple Books and get the free printable templates to make your own over at The Art Dream!
Make sure to see more in the series, Rocking Shark Craft, Transforming Butterflies, Magic Art Cube, Happy Cactus Plants, Pooping Unicorn Sprinkles, Swimming Mermaids, How to Make 3D Flower Bouquets and Flower Pop-Up Cards!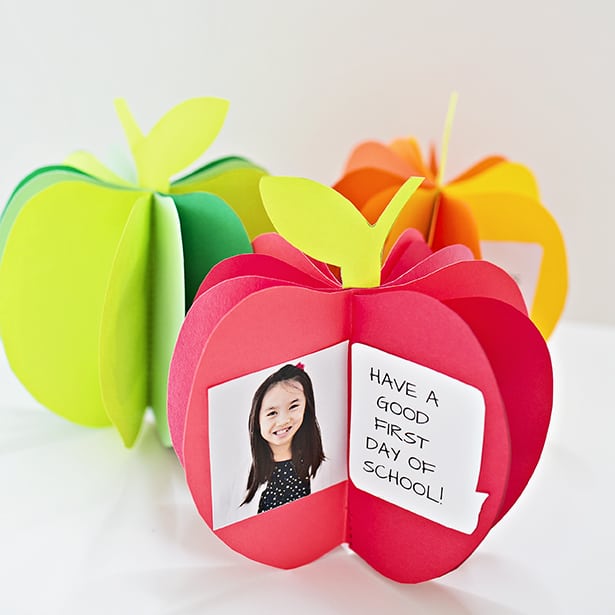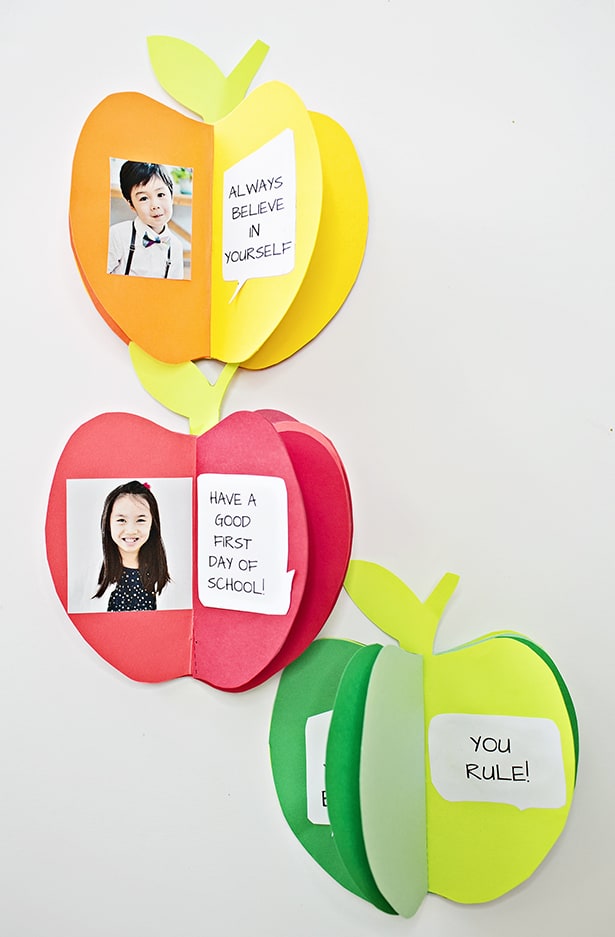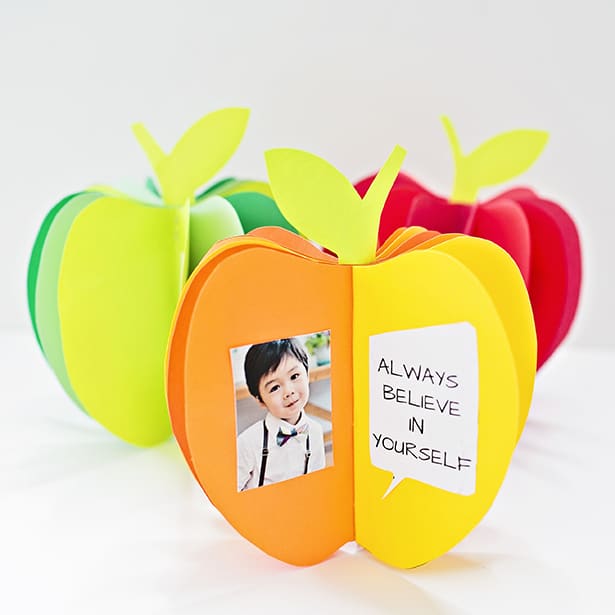 Welcome the kids back to school with this adorable 3D Paper Apple Book. Kids will love flipping through the pages their first day of school to see photos, encouraging quotes, and sweet notes from mom or dad.
I made each of my kids one and they were delighted with their apple book. It felt good to start our school year right with a smile and positive spirit.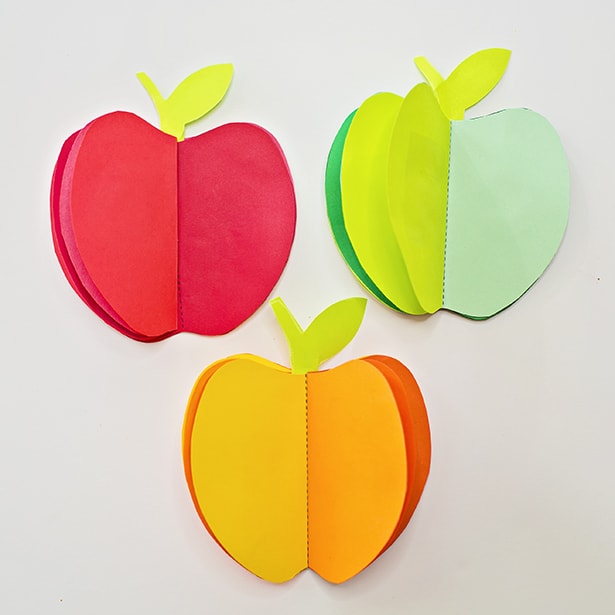 These cute apple books aren't just for back to school, but make cute seasonal Fall or Autumn apple craft for kids. The free template makes it easy to print and assemble. We used staples (so easy!) and kids can make their own apple book using any color paper they choose. They can gift them to friends, teachers, write notes, or use them as cute fall decor in the home.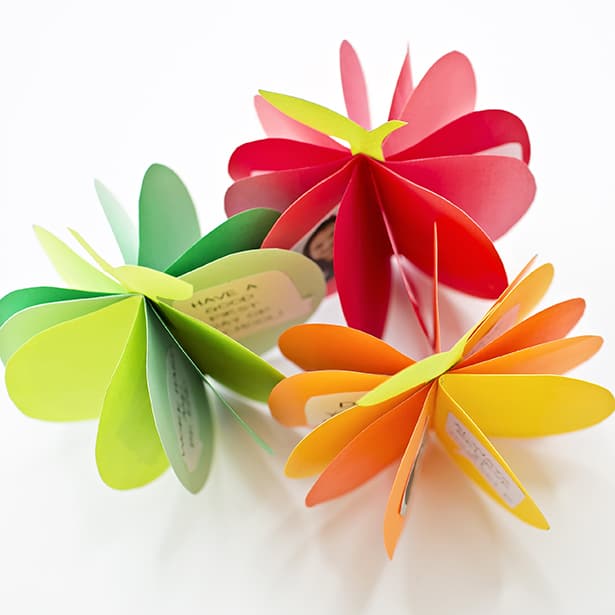 3D Apple Book – Materials:
– Colored cardstock or construction paper
– Printer
– Scissors
– Glue
– Stapler
– Free Printable Positive Quotes (download right below)
Click Here to Get Your Free Printable
FREE PRINTABLE APPLE TEMPLATES (download HERE from The Art Dream).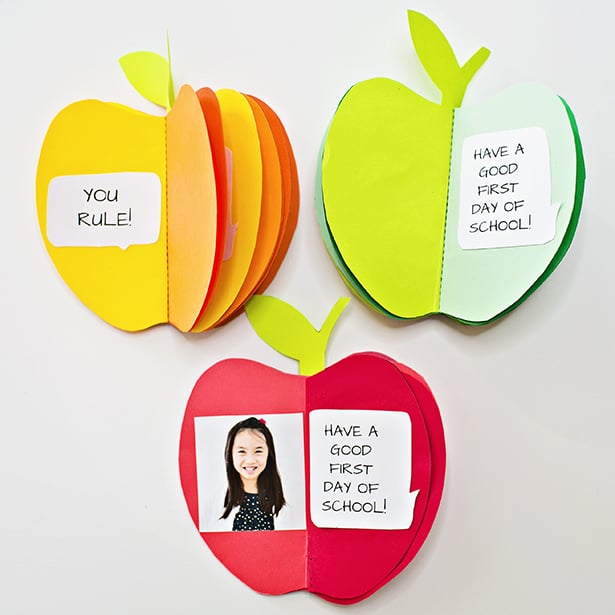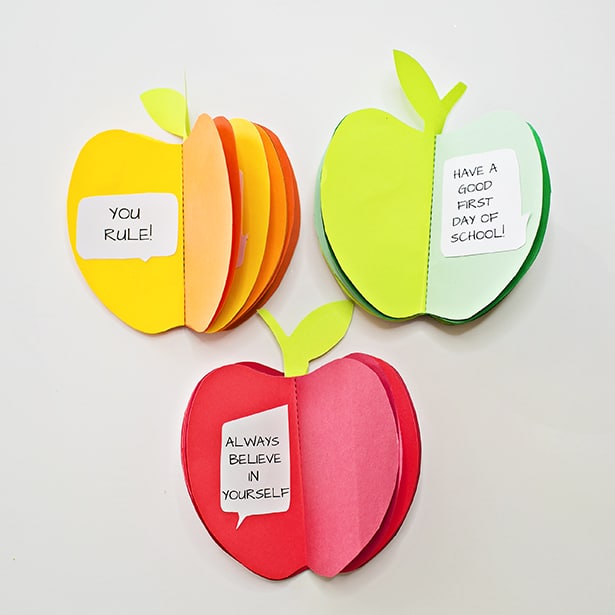 Instructions: (watch video above or follow instructions below)
Step 1. Download the free apple book template (see above).
Step 2. Print and cut on colored cardstock.
Step 3. Cut out 6 apples (you can do more, but that is the number we used for our book).
Step 4. Cut out apple stem from printable and insert in the middle of your cut apples at top. Staple in center, then staple two more times in center and bottom.
Step 5. Separate your apple pages to make it look like a book.
Step 5. Glue/tape photos, encouraging quotes, or handwrite special notes.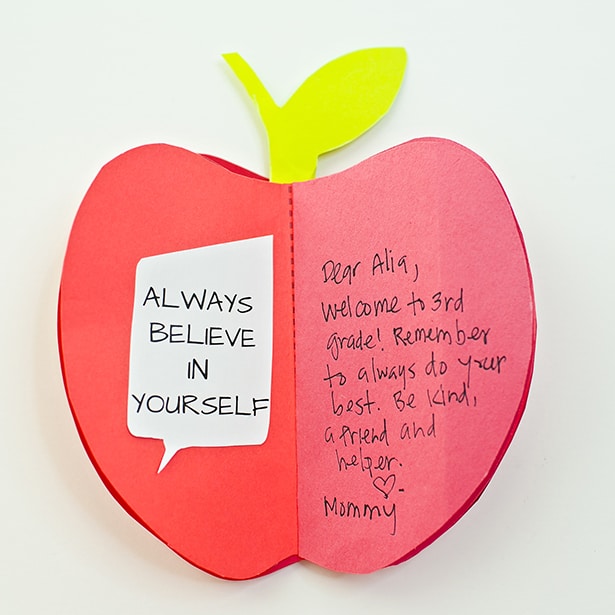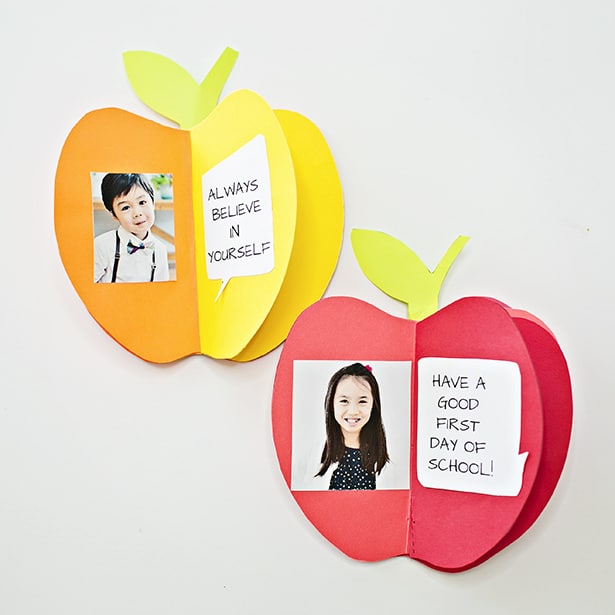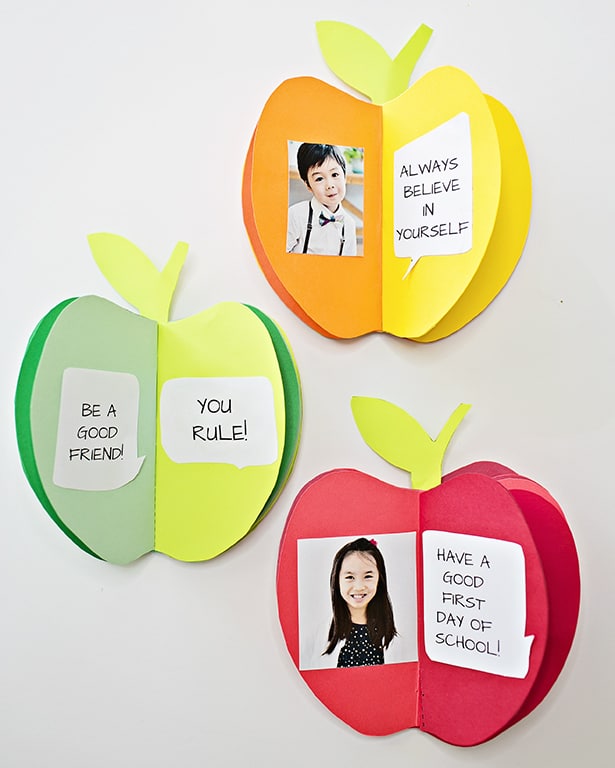 Check out the step by step video right below:
How are you celebrating back to school with the kids? Check out more apple crafts to celebrate fall!
Lots more creative ideas for kids HERE!
______________________________________________________________________________________________________
Disclosure: Some of the links in the post above are "affiliate links." This means if you click on the link and purchase the item, we will receive a small affiliate commission. Regardless, we give our promise that we only recommend products or services we would use personally and believe will add values to our readers.