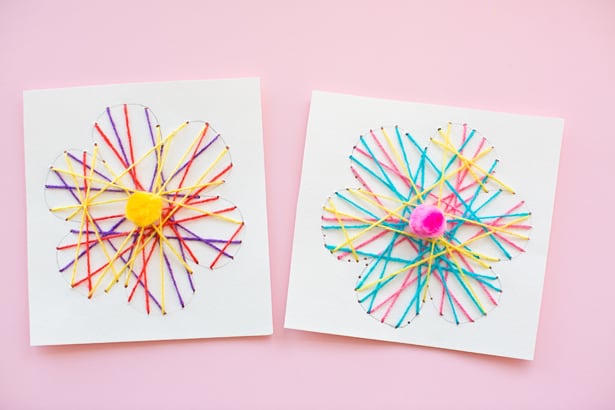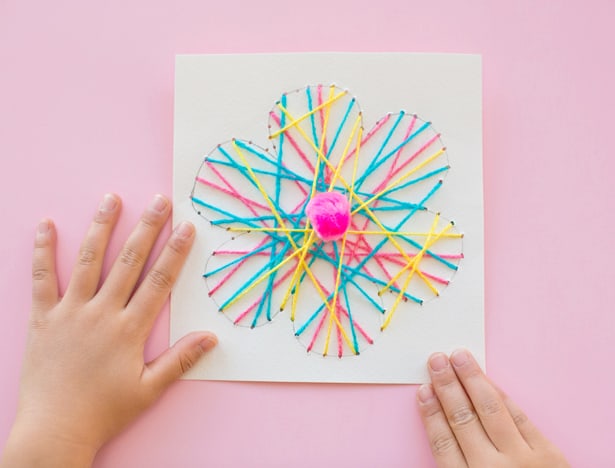 Our Heart String Art Cards were so popular over Valentine's Day that we decided to make similar cards for spring – this time in the shape of flowers!
These easy handmade cards are fun for kids to thread through and great for practicing fine motor skills and/or a good beginner exercise in stitching.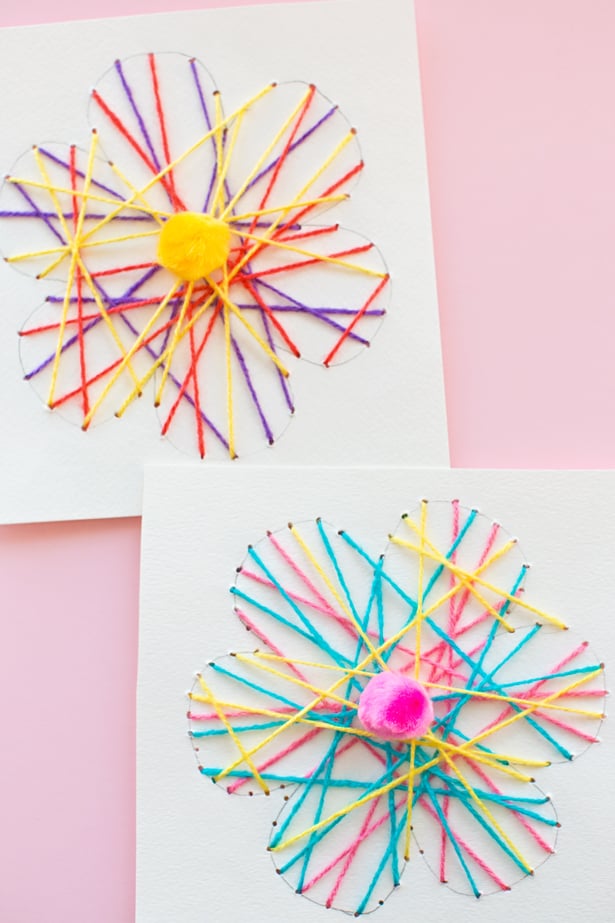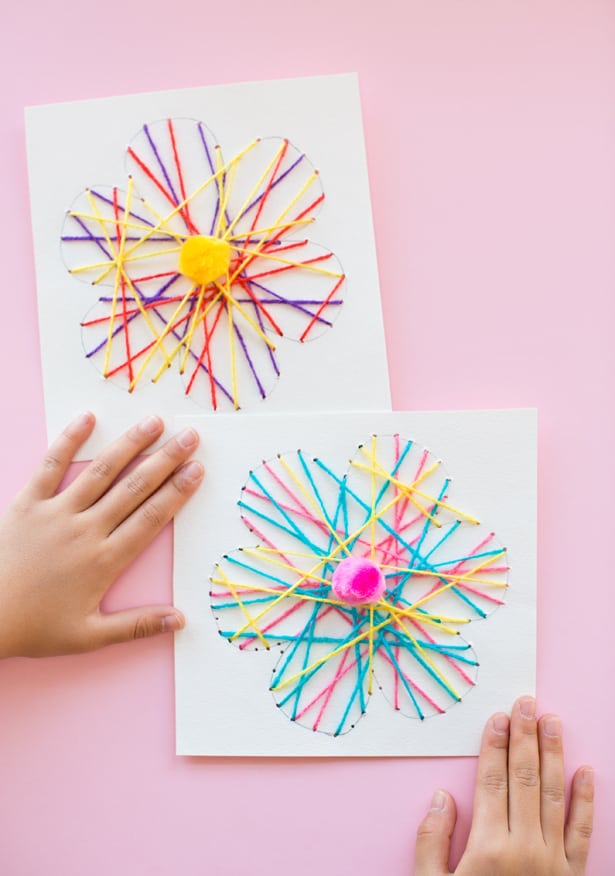 String Art Flower Cards – Materials:
– Cardstock or a thicker type of paper (we used watercolor paper)
– Scissors, pencil
– Yarn
– Thick needle
– Flower template
– Pom poms
– Glue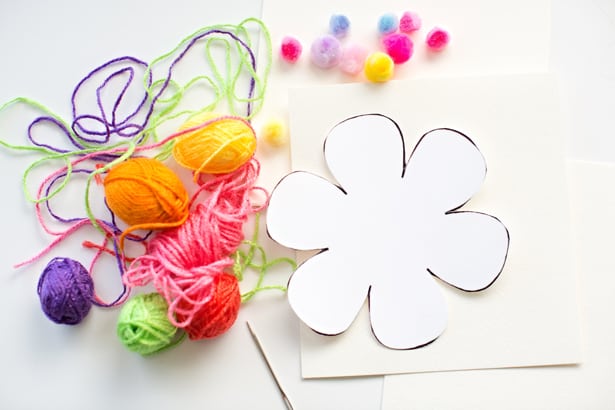 Step 1. Find a flower template you like. We googled "flower template" and found several ones online. When you find one you like, size it down to fit the size you want and print. Cut your card paper to fit the flower shape. You can make these cards any size you'd like.
Step 2. Use your flower template to trace over your paper with pencil.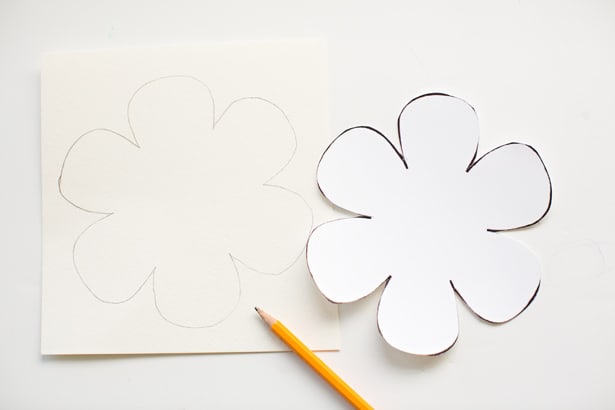 Step 3. Using your needle, punch holes around your drawn-in flower.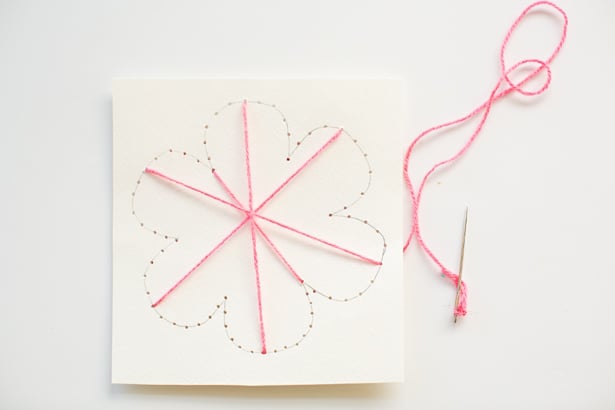 Step 4. Thread your needle with yarn and start threading through the holes. We like to start from one end to another.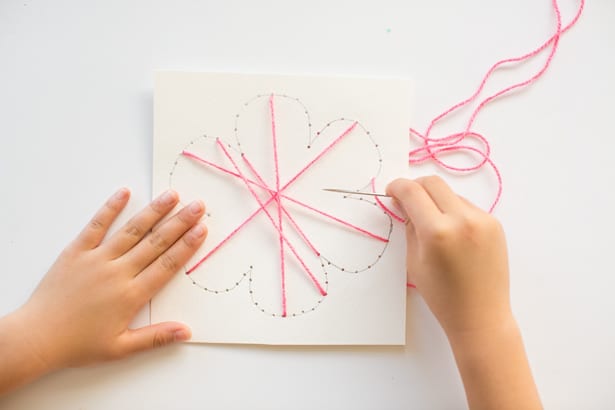 Step 5. When you're done tie off a knot behind the card and repeat starting with a new color yarn.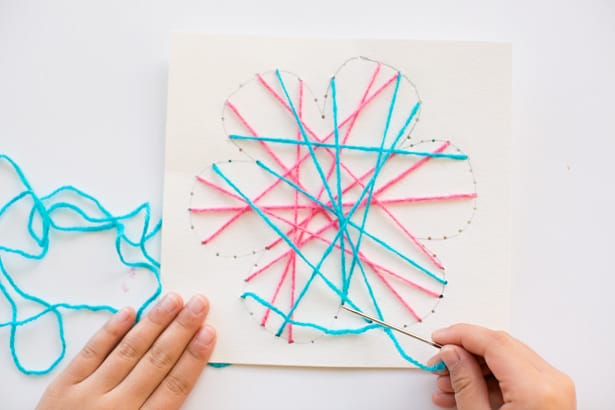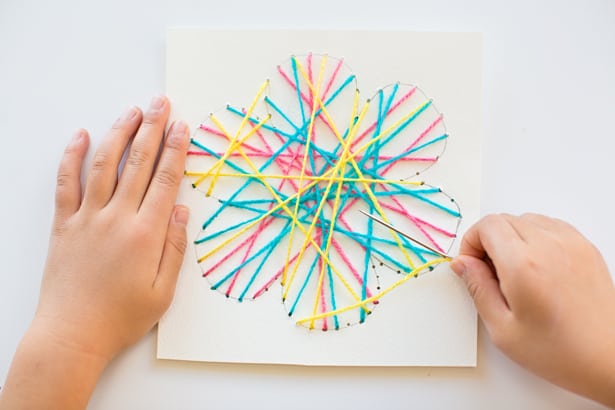 Step 6. Glue a shiny pom pom in the middle and you're done!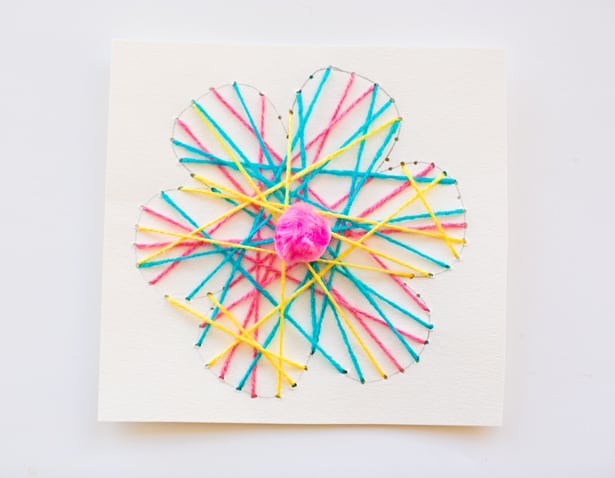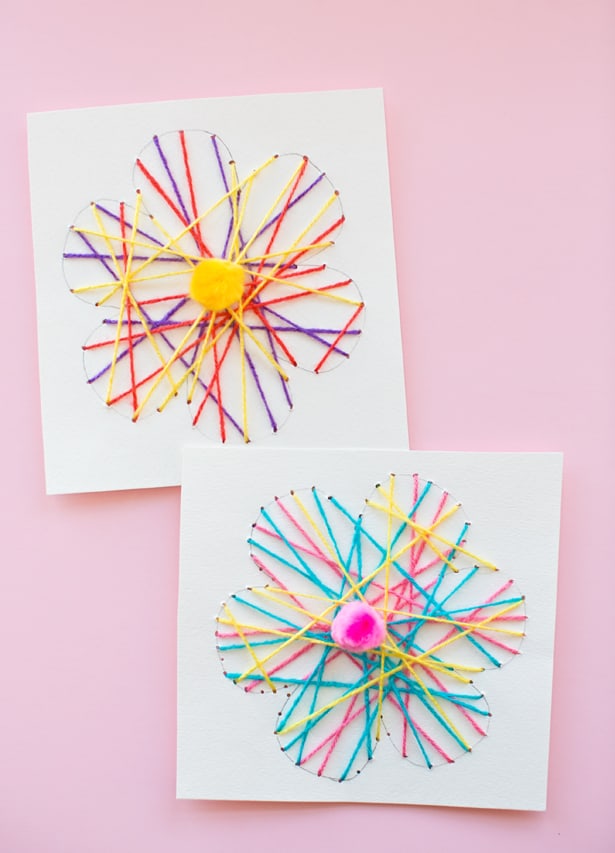 If you want to take it a step further, you can cover the back showing the messy strings by gluing a piece of felt over it.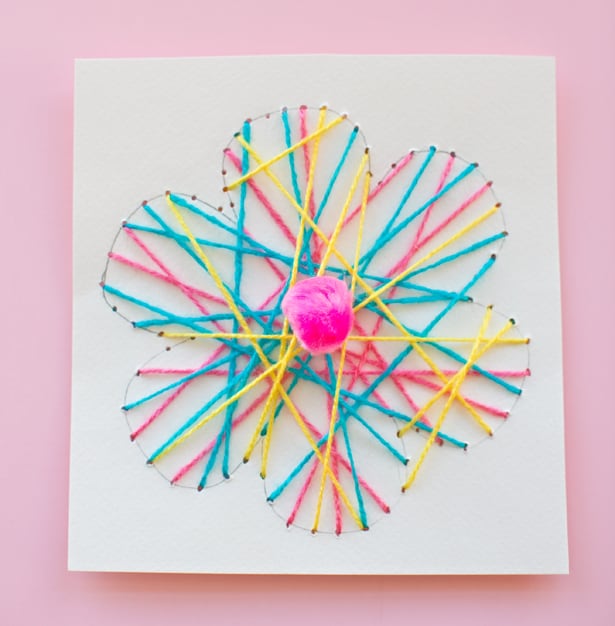 Wouldn't these make adorable Mother's Day cards from the kids or teacher appreciation cards?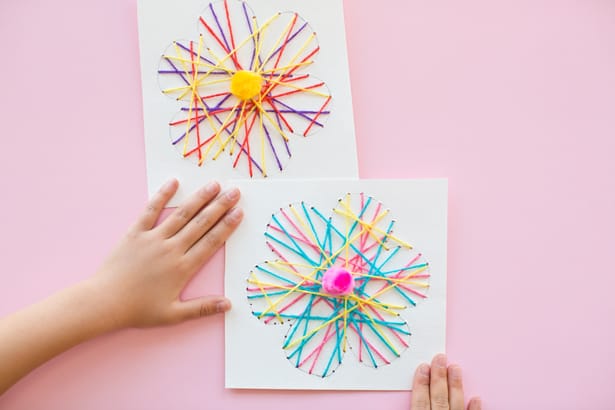 What are your favorite ways to make handmade cards with kids? Check out more creative ideas here!
______________________________________________________________________________________________________

Disclosure: Some of the links in the post above are "affiliate links." This means if you click on the link and purchase the item, we will receive a small affiliate commission. Regardless, we give our promise that we only recommend products or services we would use personally and believe will add values to our readers.