One of the best kinds of surprises that we can have, the birthday surprise, can be anything from a well-kept secret to a great undertaking orchestrated by loved ones. These fun and celebratory birthday surprises will no doubt provide a touch of the unexpected and spontaneous fun for your little ones on their special day.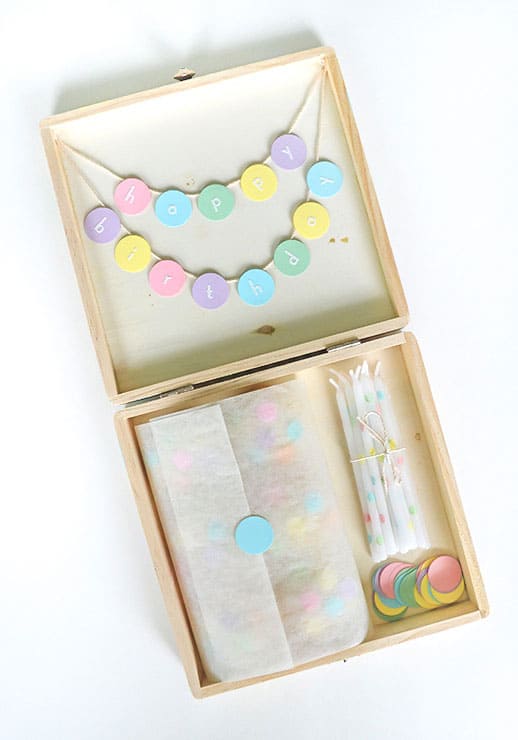 DIY Confetti Birthday Box (via Sugar & Cloth) "A polka dot-decorated box! What could be inside.. ?" These are no doubt the thoughts running through the head before being presented front and center with a Happy Birthday message complete with cookies and confetti, as presented in this lovely DIY.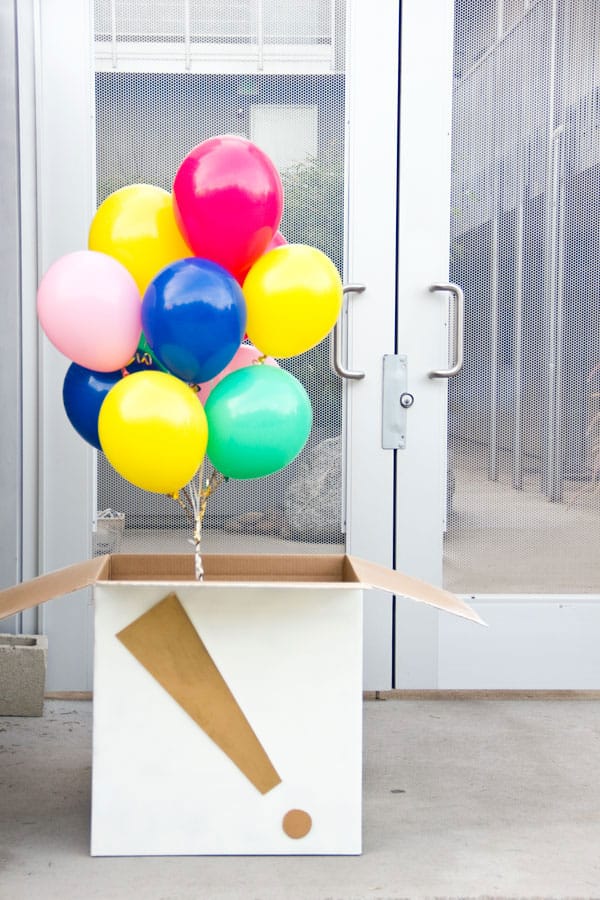 Balloon Surprise (via Studio DIY) Nothing says birthday surprise like a big, mysterious box with your kid's name on it, just begging to be opened. When they do open it, they'll be greeted with an amazing and uplifting birthday message.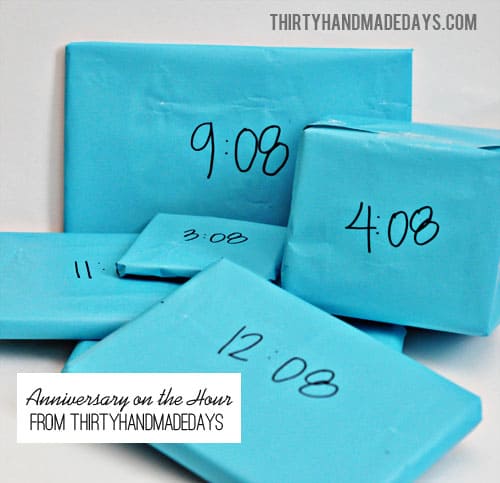 Gifts on the Hour (via 30 Handmade Days) Here are a few fun options to deliver a multitude of small gifts that will keep your kids busy in a good way. Although these are originally presented for an anniversary, they work equally well for celebrating birthdays.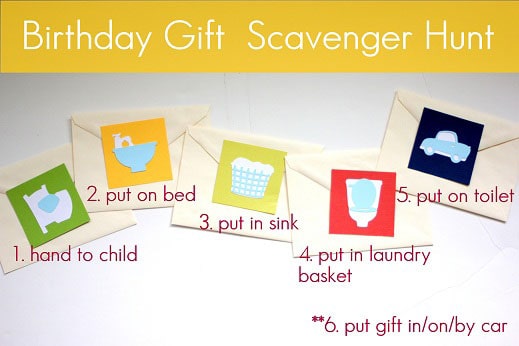 Birthday Scavenger Hunt (via Vanilla Joy) Do you have a birthday present for a child that you want to be the result of a little work and a little fun? Then consider a birthday gift scavenger hunt, with a series of clues that bring them closer and closer to their present until they find the final clue – and the treasure!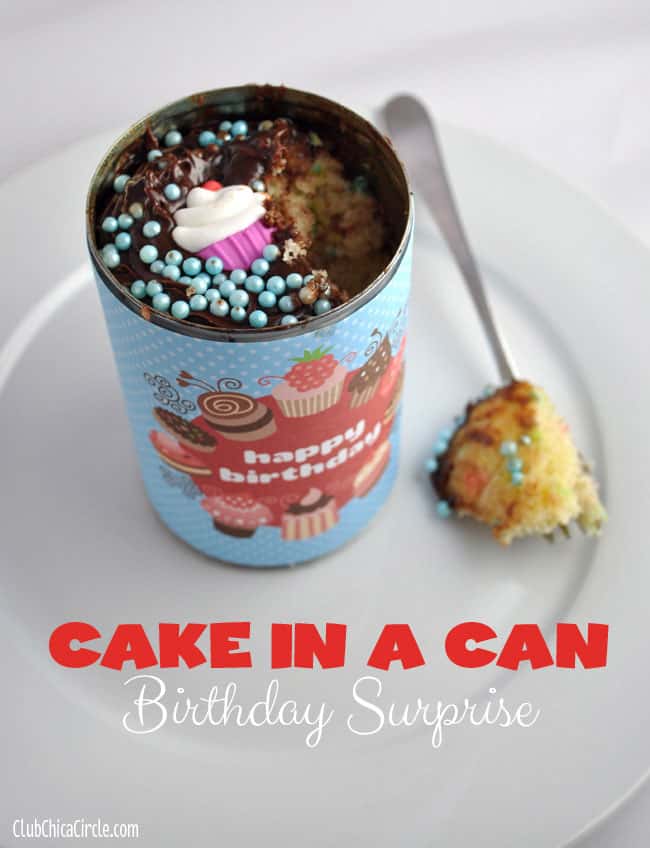 Birthday Cake in a Can (via The 36th Avenue) A fun way to have your cake and eat it, too, the "birthday cake in a can" is exactly what it sounds like – a portable birthday cake surprise, each inside its own can!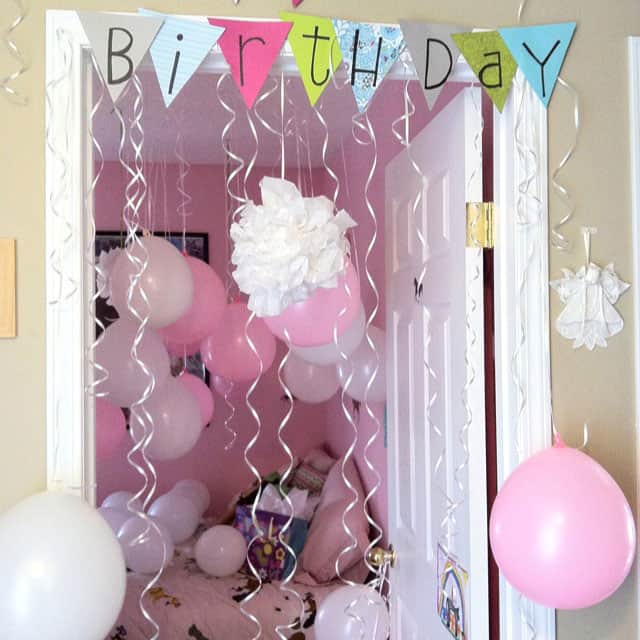 Birthday Morning Surprise (via Pinterest) Here's an idea for a fun way to surprise kids on the morning of their birthday, involving a little clandestine nighttime decorating featuring balloons to set the stage for a great birthday start.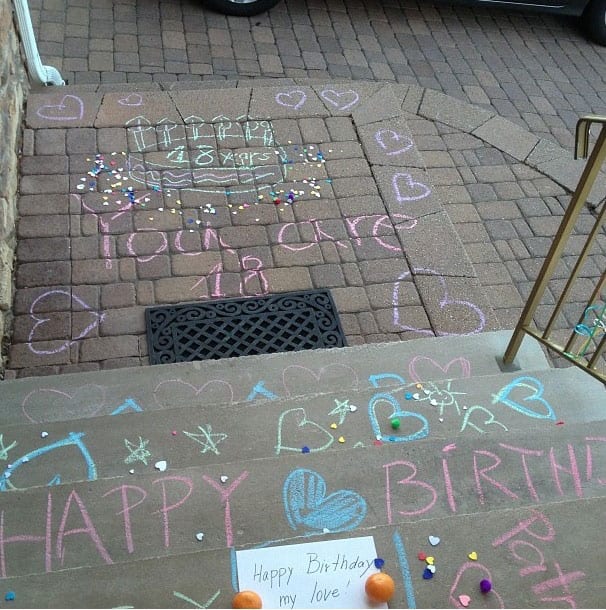 Sidewalk Chalk Surprise (via Pinterest) Imagine the look of surprise on your child's face when they step outside on their birthday to be greeted by a birthday message written right outside the doorstep. Something that's sure to put a birthday bounce in their step!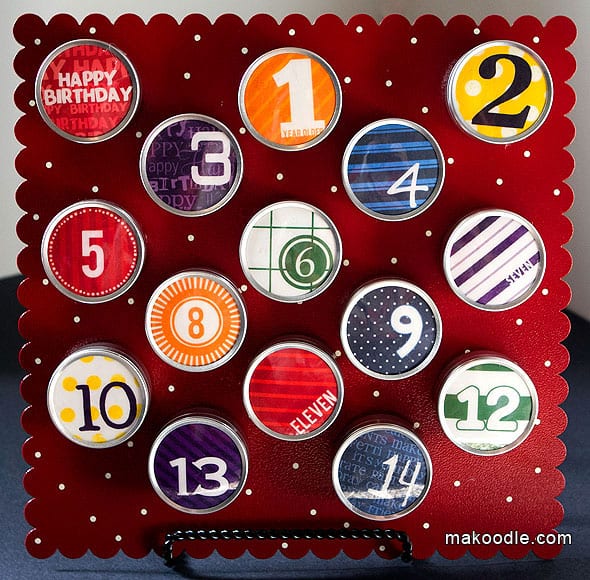 Birthday Countdown Board (via Makoodle) Just like an advent calendar, this fun idea counts down the days to the big day with little surprises each day. This idea is complete with free printable to make it easy to help decorate each day leading up to a birthday.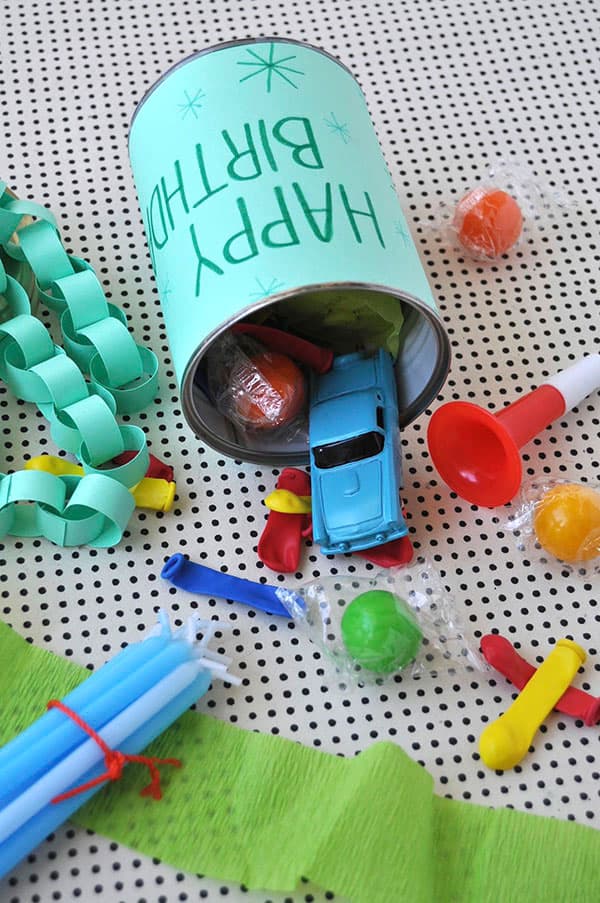 Birthday Surprise in a Can (via Oh Happy Day) Love the idea of this canned surprise for your birthday boy or girl which could also be a fun way to do birthday party favors. Because you can put whatever you want inside, this can be customized to your kids' favorite interests and toys.