Have a birthday party coming up and want to add a bit of DIY flair? Try making any of these 8 party hats – from simple templates you can print to cardboard glittered, fruit themed or ones made witih crepe paper – these cute hats will make any party stand out. They would also make a fun party craft activity – lay out all the supplies and have kids make their own hats to take home as favors!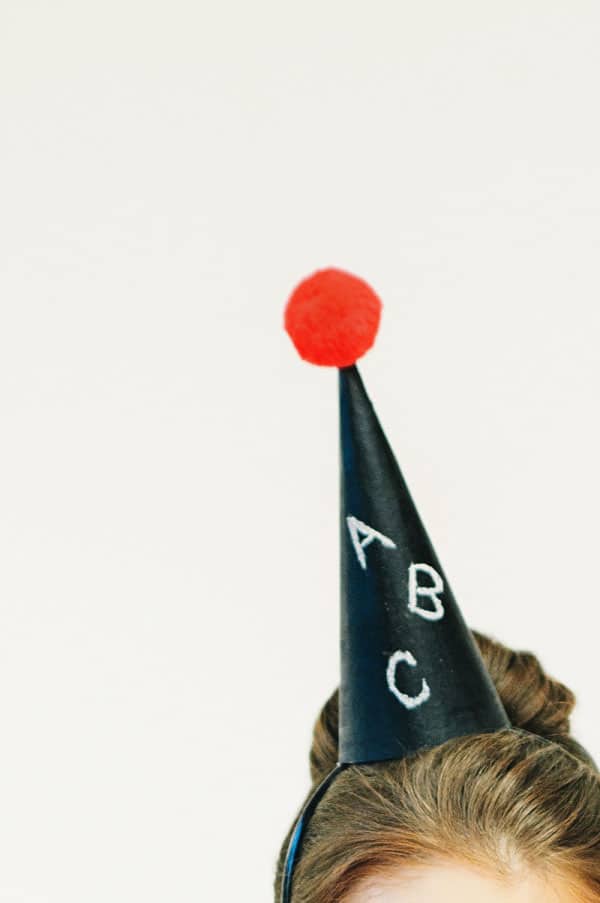 Chalkboard Hat (via Studio DIY) These mini chalkboard hats are easily customizable with names and come on a headband to double as a fun accessory.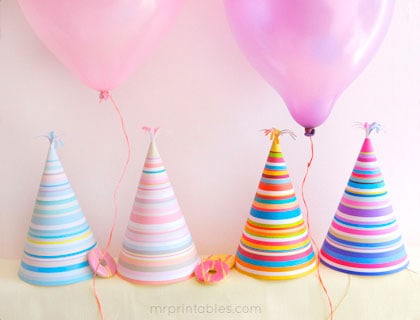 Striped Hats (via Mr. Printables) Offered in many different colors to fit most party color palettes, these are free templates that you can print and use right off the bat.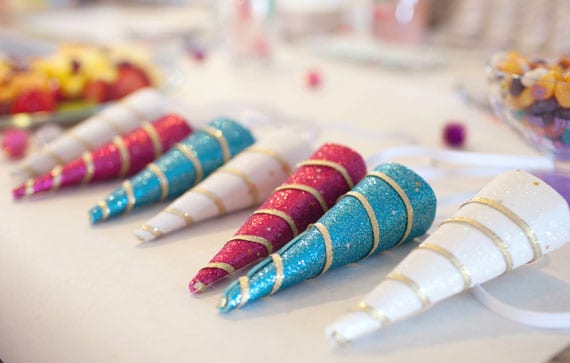 Unicorn Hats (via A Subtle Revelry) Make magical cones for any princess, unicorn or fairy themed party.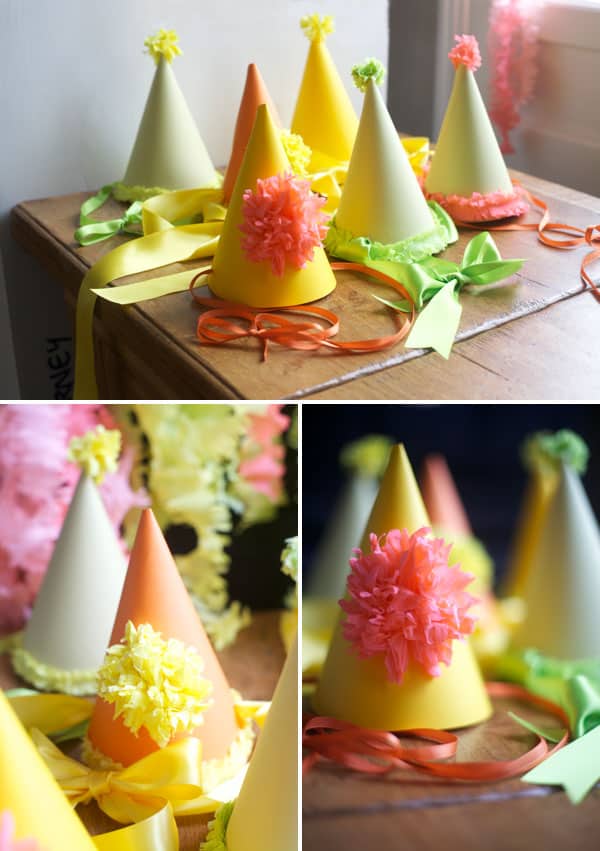 Crepe Paper Hats (via Oh Happy Day) There are a few steps in making the crepe embellishments but a template is included for the hat and the step by step details make it easy to follow along.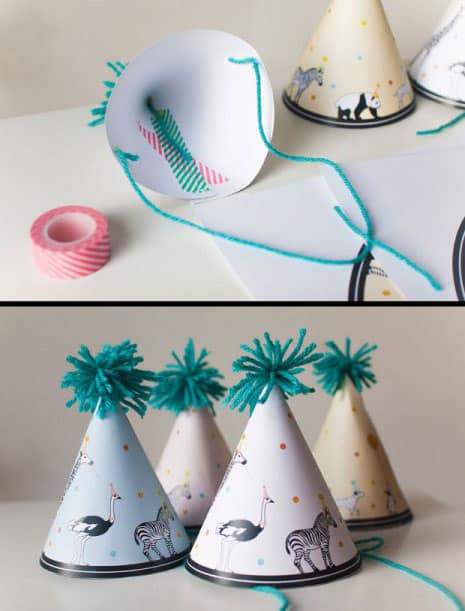 Printable Party Animal Hats (via Caravan) These adorable party hats are free to print – love how the yarn pom pom adds a splash of color against the chic black and white animal theme.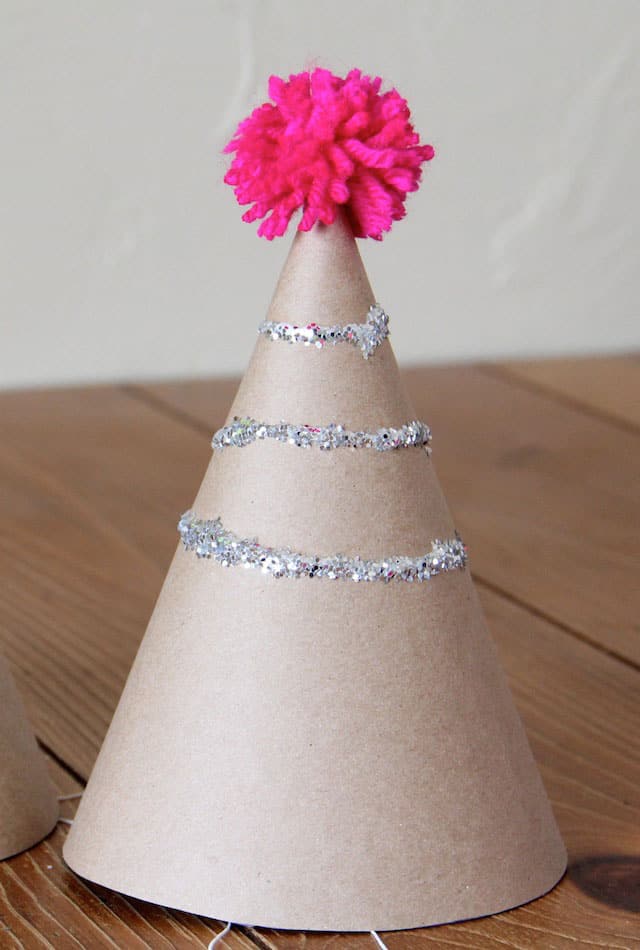 Kraft Pom Pom Hat (via Ardor Blog) These simple kraft paper hats are easy enough for younger kids to help put together and include an easy pom pom tutorial.
Striped Party Hat (via Project Nursery) Another printable template, this time in bold striped colors. Love the ric-rac and pom pom liners which you can add in any coordinating colors to fit your party's theme.
Fruit Hats (via Studio DIY) Transform simple white paper cones into a whimsical array of colorful fruit party hats.