Pocket or hand pies are amazing little pastry masterpieces filled with a variety of different flavors. Whether savory or sweet, they usually require no utensils thus making them easy on-the-go treats. As a busy mom, I especially love the idea of making large batches to freeze and save for future meals. For kids, there's just something indescribably fun about eating food in pocket form. Although production requires a bit more work, it can easily become a fun bonding tradition to make these pockets of love with your kids. Here's a list of some of my favorite hand pie recipes to share with your family…enjoy!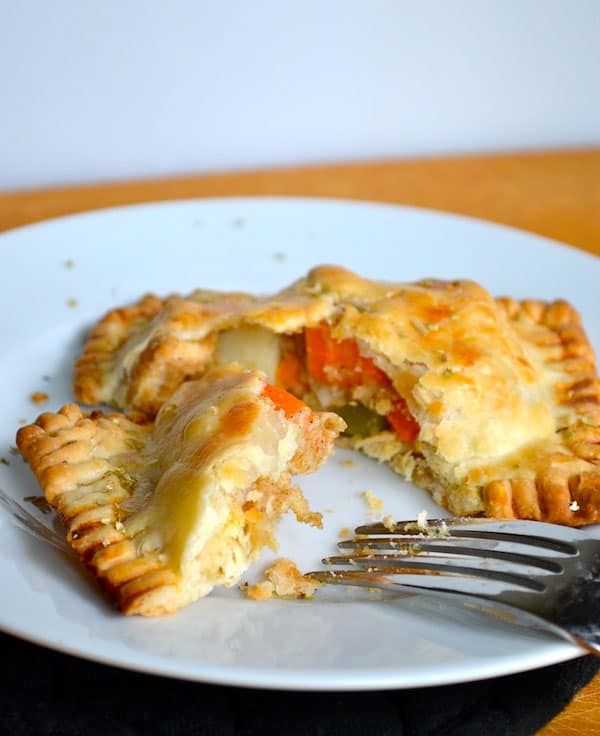 Chicken and Vegetable Hand Pies (via Rachel Schultz) Similar to chicken pot pie in pocket form, this is a yummy, hearty meal for both kids and adults.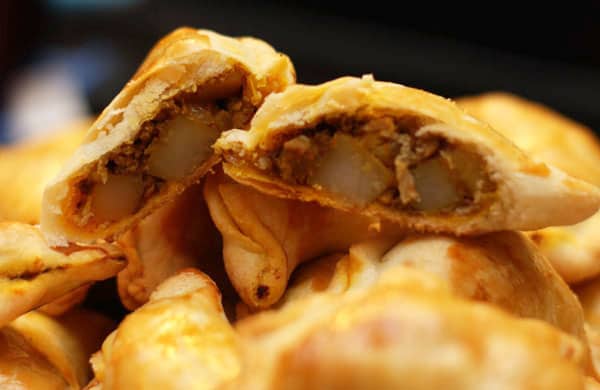 Chinese Curry Pockets (via Table for Two) Add some variety and a little curry spice to your kids' menu with this traditional Chinese favorite recipe.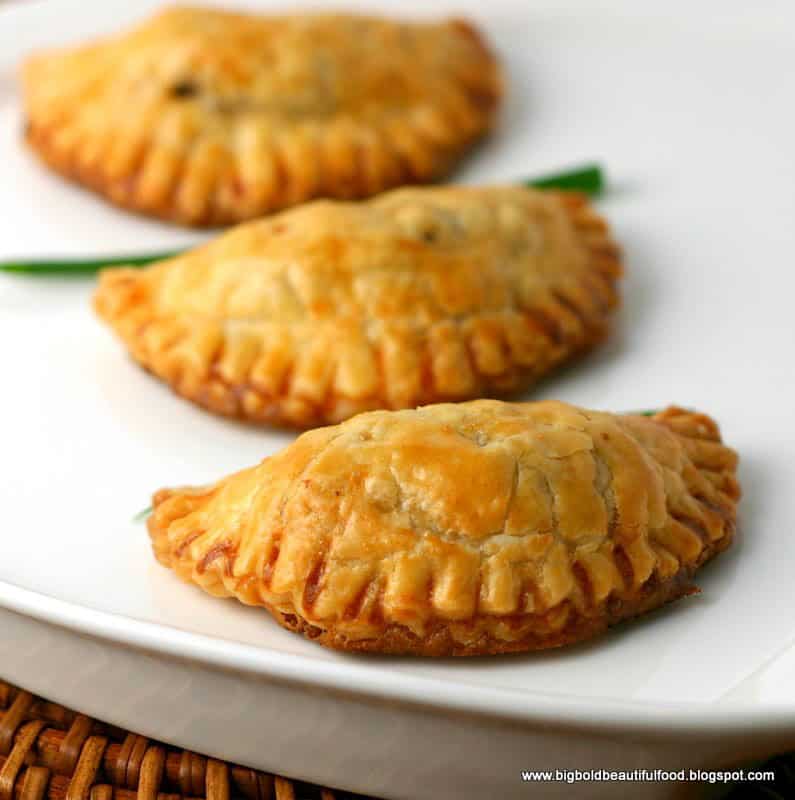 Filipino Beef Empanadas (via Big, Bold, Beautiful Food) Typically considered a party food, these crispy and juicy empanadas are a fun way to introduce a new cuisine to your kids.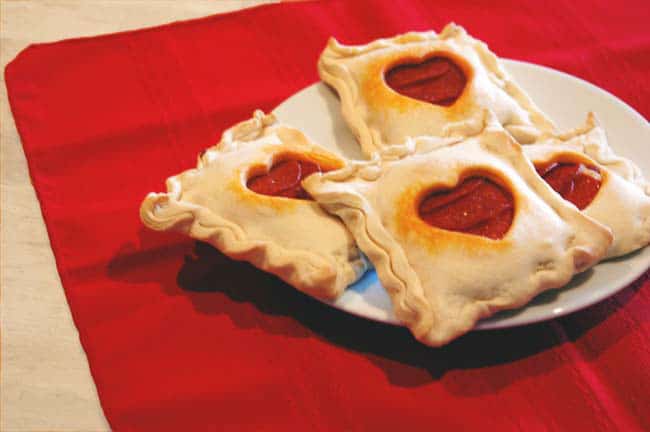 Pizza Heart Pockets (via Someday I'll Learn) Kids love pizza and they'll love these easy-to-eat hand-held pizza pockets as well. The hearts are a cute touch for upcoming Valentine's day or just because.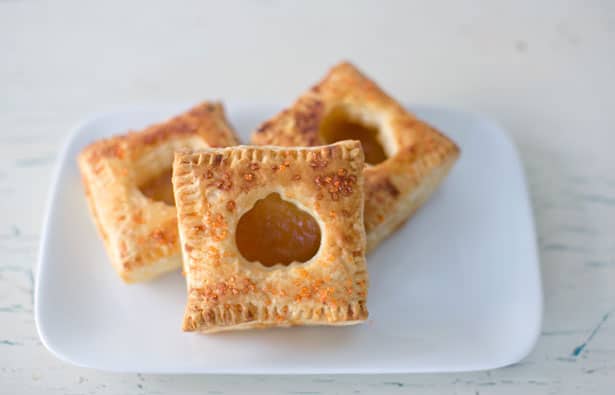 Apple Hand Pies (via hello, Wonderful) Just two ingredients are all you need to make these darling mini hand pies that require no utensils and are perfect for kids on the go.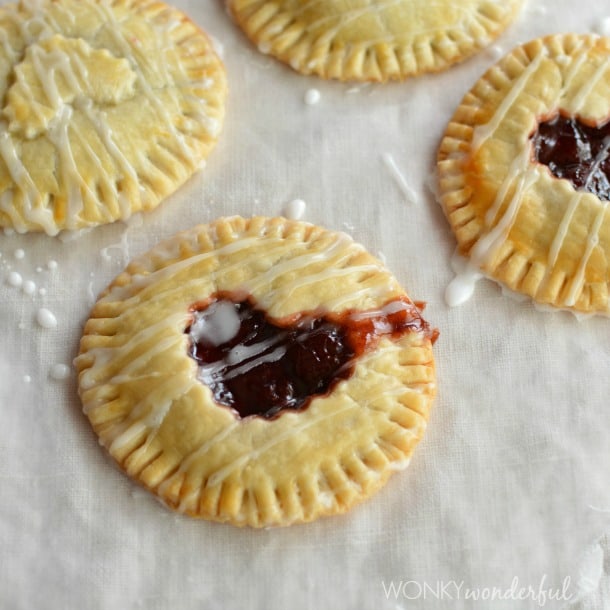 Nutella and Cherry Hand Pies (via Wonky Wonderful) A super tasty combo, these homemade chocolate and jam mini pies will disappear fast with little ones around, so be sure to grab one before they're all gone.
Spinach Artichoke Hand Pies (via Inquiring Chef) You might just get your kids to eat their spinach with this delicious puff pastry hand pie fashioned after the popular dip.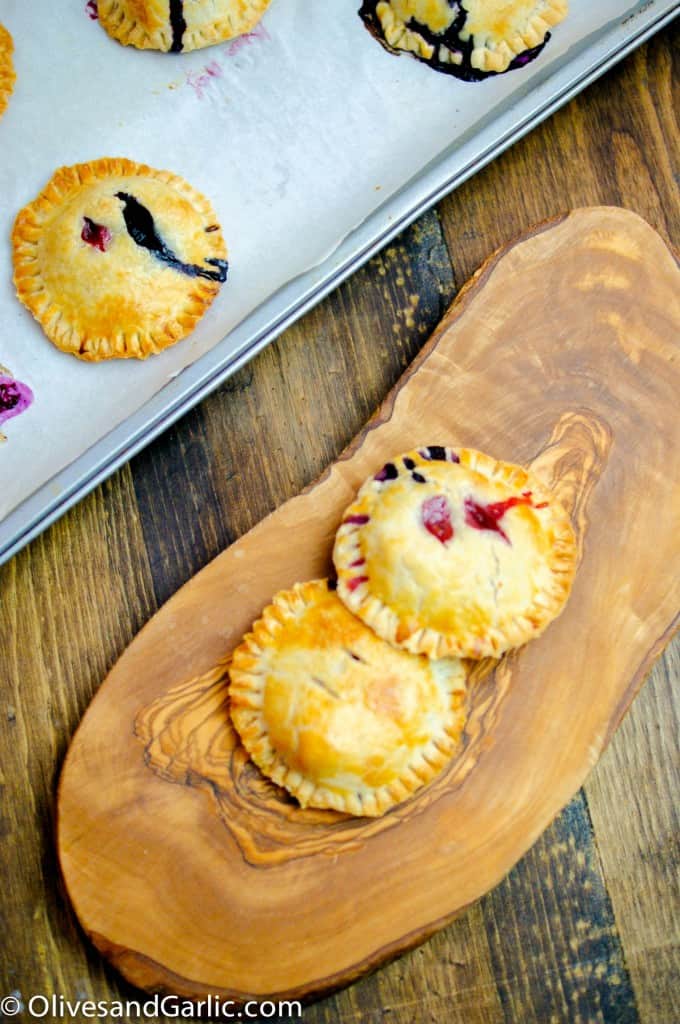 Berries and Cream Hand Pies (via Food Wine Thyme) These mini pies are bursting with berry flavor and are easily made with refrigerated pie crust dough.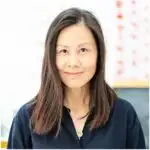 Agnes Hsu is a mom of three and has been inspiring parents and kids to get creative with easy activities and family friendly recipes for over 10 years. She shares her love for creative play and kids food to her 2MM+ followers online. Agnes' commitment to playful learning and kindness has not only raised funds for charity but also earned features in prestigious nationwide publications.