Why are miniature foods so appealing? These snacks on a stick will be the talk of any birthday party, family barbeque, or play group. Whether your kids love savory or sweet, they'll get a kick out of eating their peanut butter & jelly sandwich off of a stick.
What are some foods-on-a-stick that you'd serve to your kids?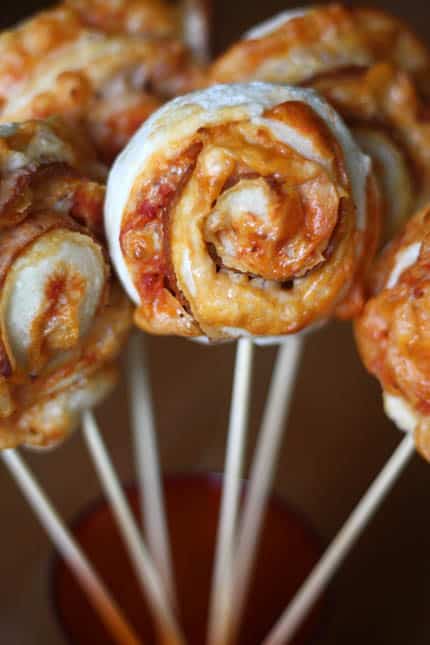 Pizza on a Stick (via Artisan Bread in Five) Cute pizza rolls with less of the saucy mess.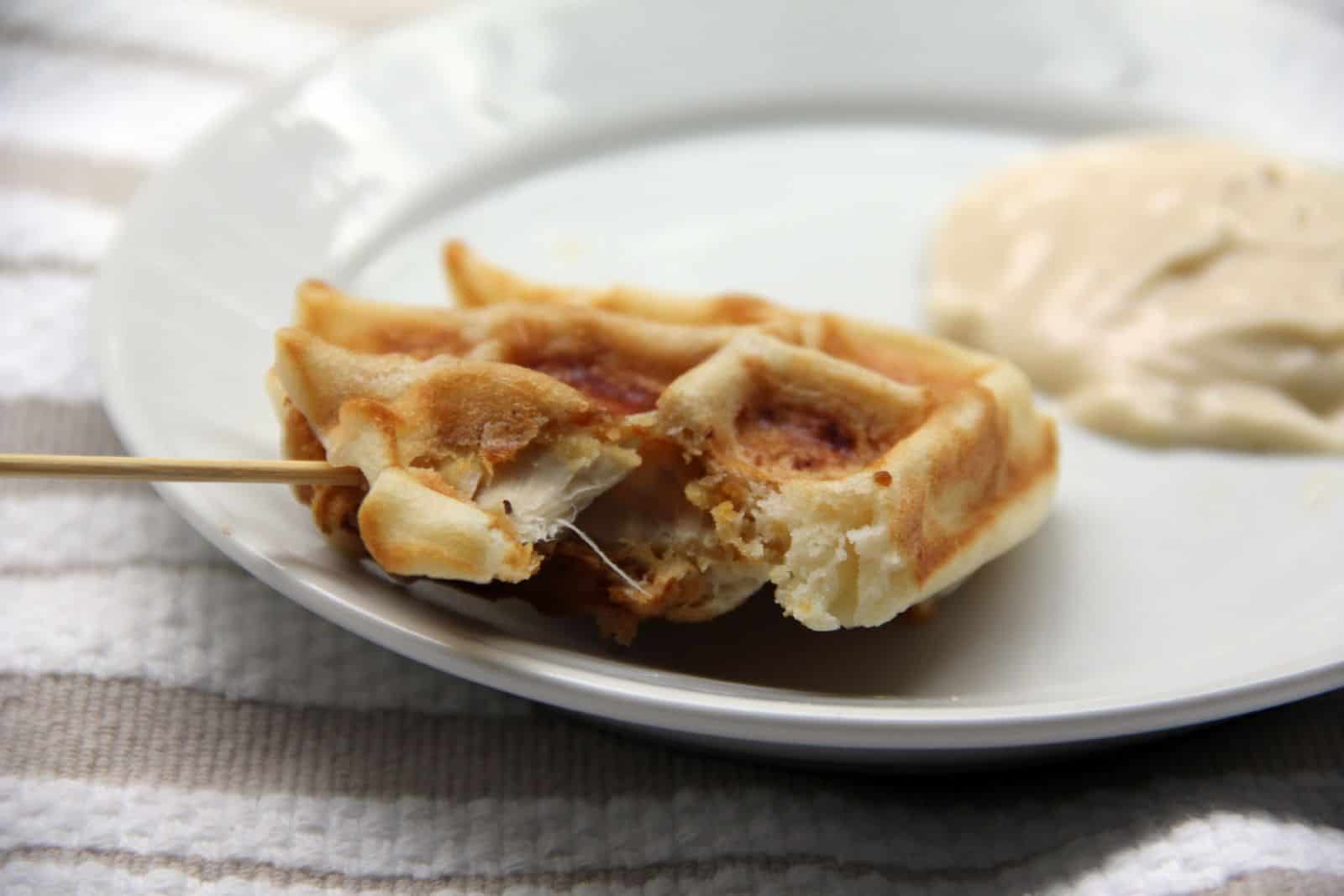 Chicken and Waffles Sticks (via Snappy Gourmet) That's right- chicken and waffles in the same bite. Does it get any better?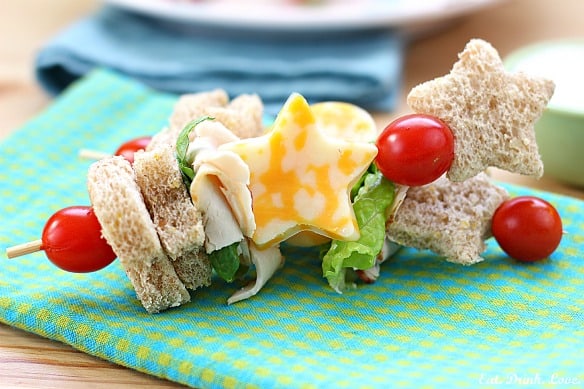 Sandwich Kebobs (via Eat Drink Love) Alternating mini-sandwiches with vegetables gives lunch a nutritious crunch.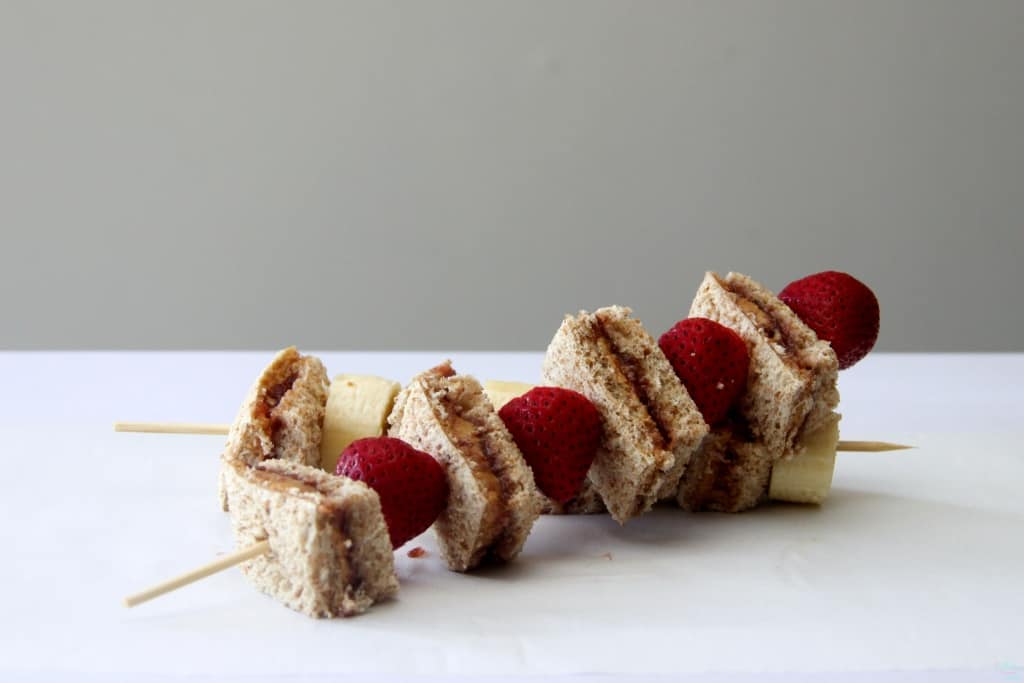 PB&J On a Stick (via A Whisk and Two Wands) Gives new life to a lunchbox staple that will have kids look at PB&J in a whole new light.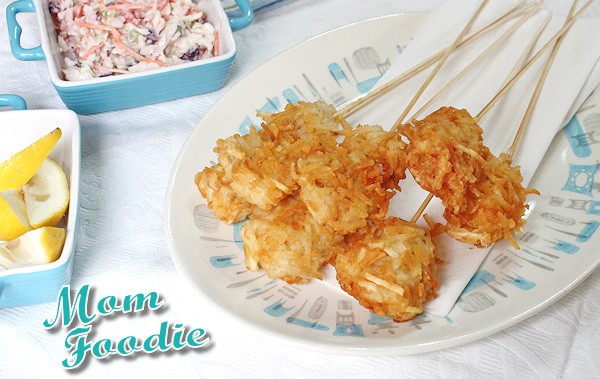 Fish and Chips on a Stick (via Mom Foodie) A crispy potato coating makes these fish appetizers even more tempting.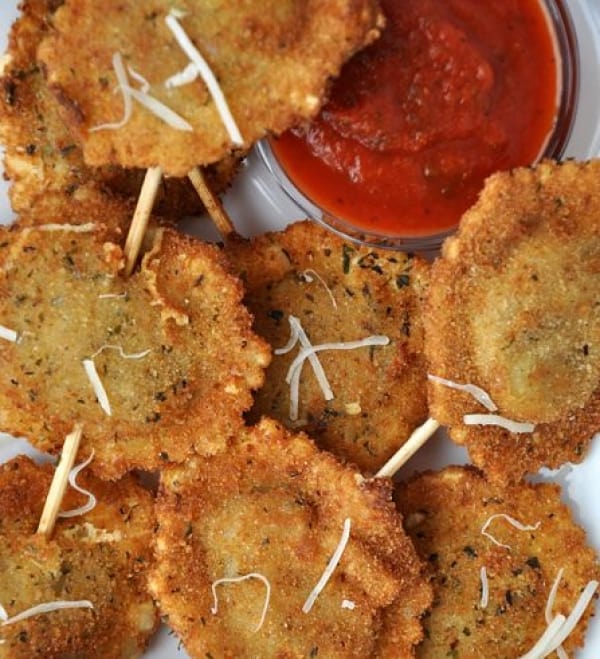 Ravioli on a Stick (via Ediva) A delicious appetizer that takes less than half an hour to prepare and are great for both kids and adults.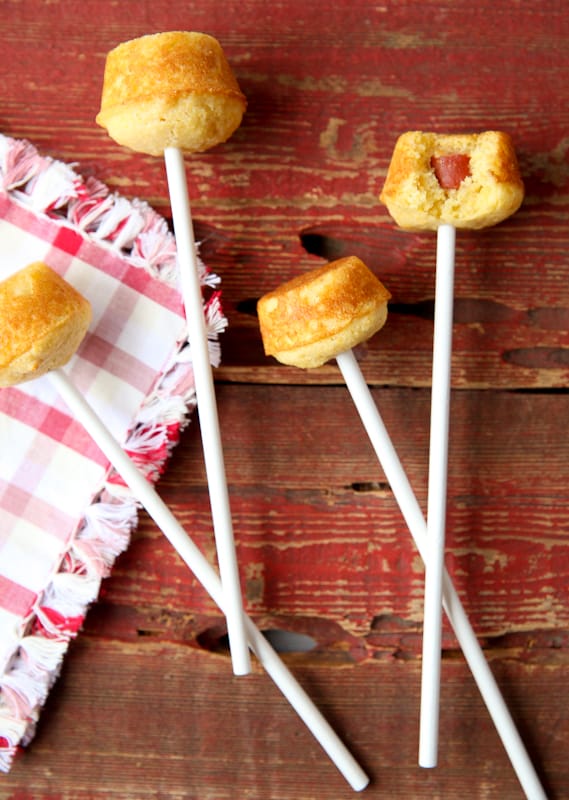 Corn Dogs Pops (via Better Recipes) Tiny versions of a kids' favorite, these hot dogs never looked so cute.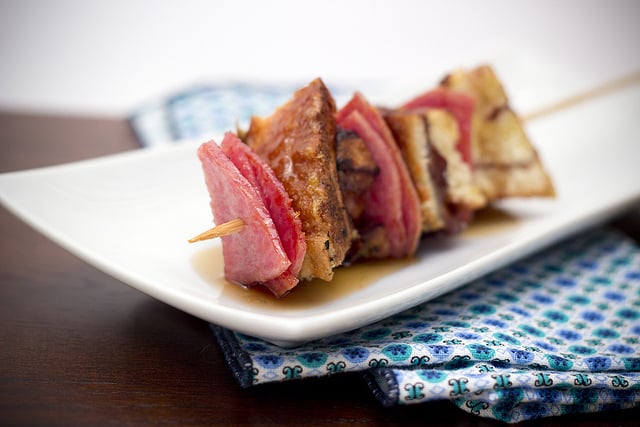 Ham and Brioche on a Stick (via Steph Chows) All the brunch flavors your kids love on the same stick.