Once your little toddler graduates from using a walker, the fun begins with his first ride-on toy! Luckily there are tons of choices ranging in style, design, and materials to choose from. For classic and timeless appeal, wooden toys are my go-to choice since they tend to be more durable and last longer. Here are 8 different styles of wooden ride-on toys, perfect for your beginner rider.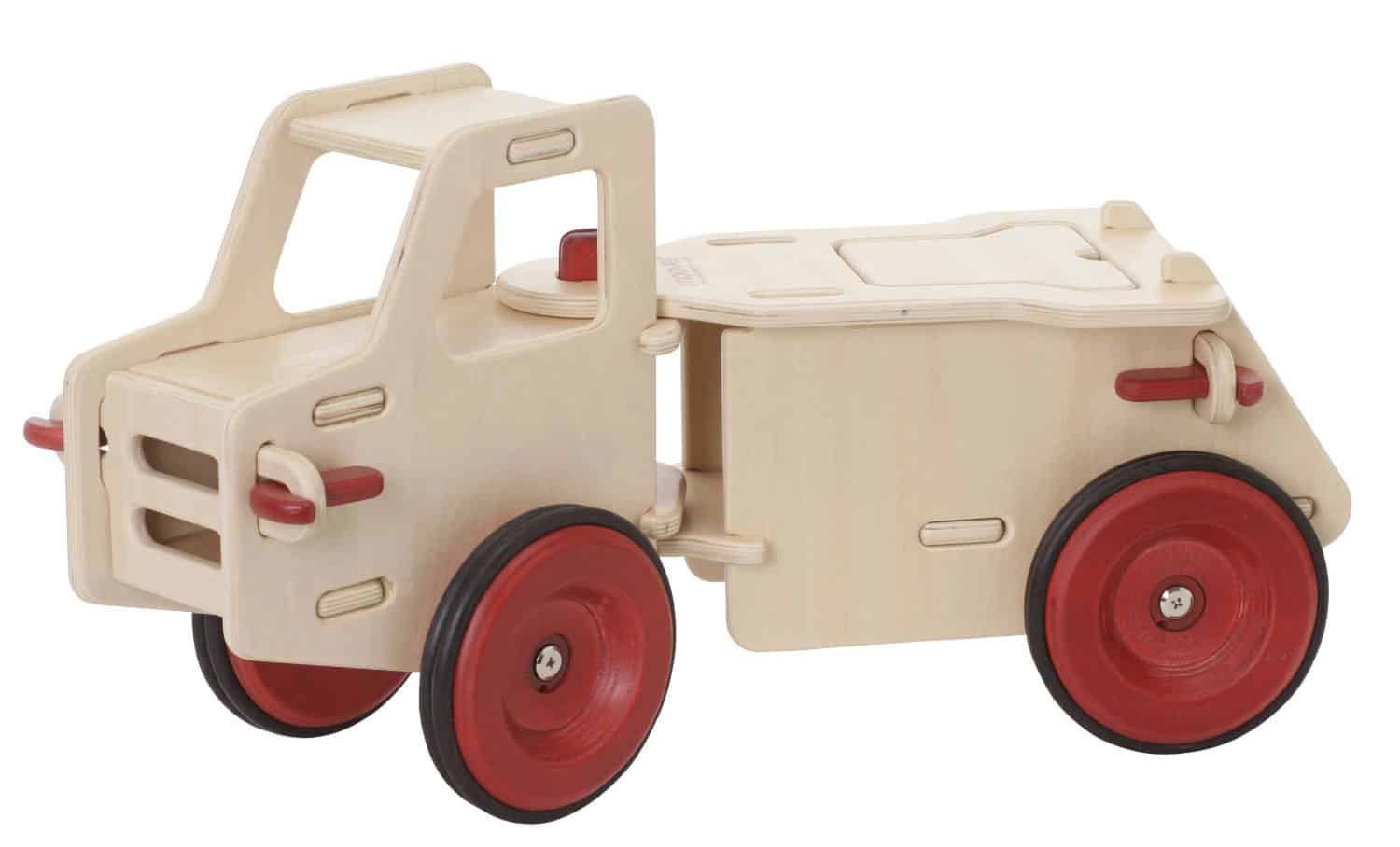 Haba Moover Dump Truck $123. Small enough to scoot around the smallest spaces, with storage under the seat, this is a fun building toy toddlers will love clicking into place.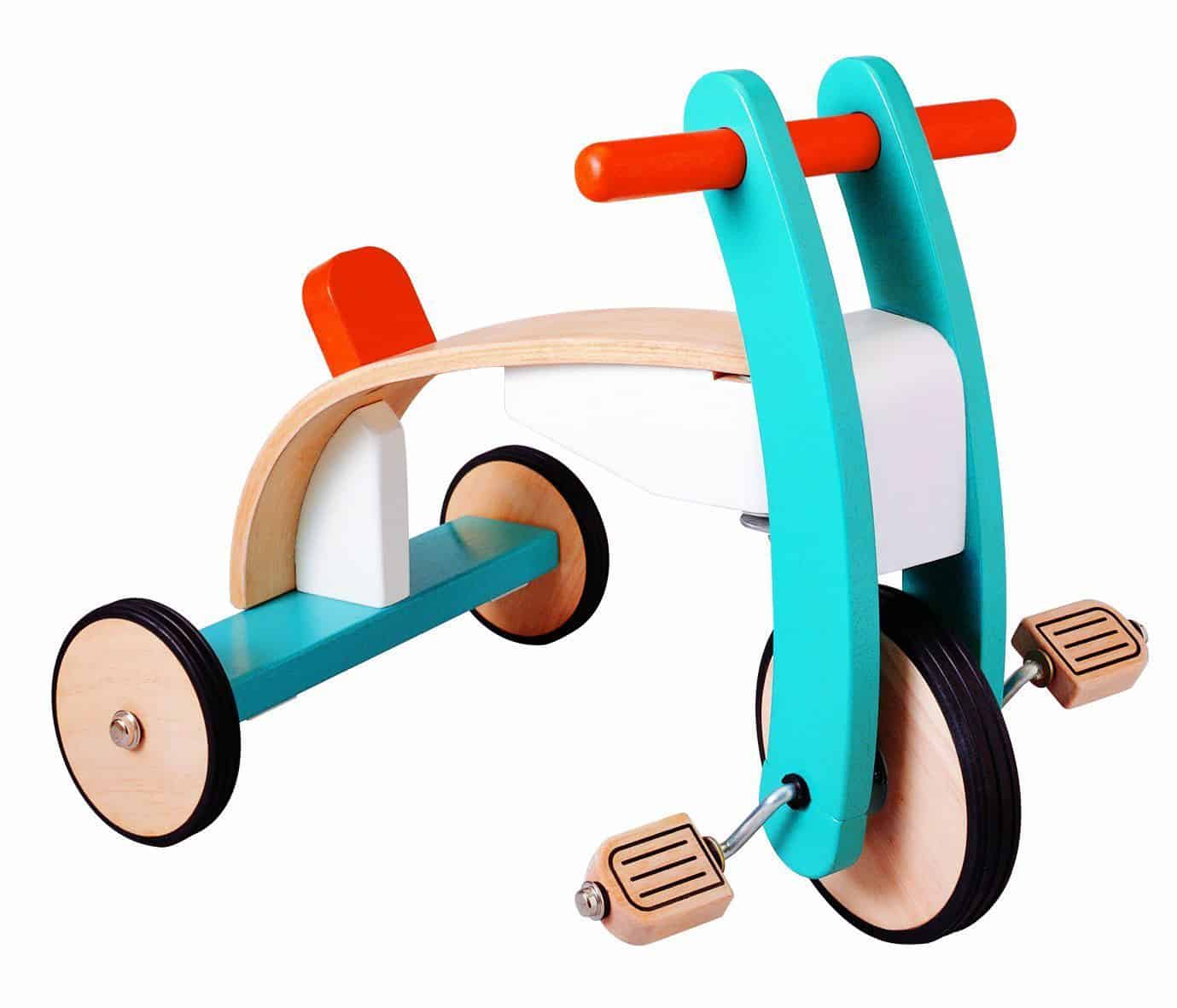 Plan Toys Wooden Trike $122. A good beginner trike that can also be riden indoors, made of eco-friendly recycled rubber wood and rubber tires for traction.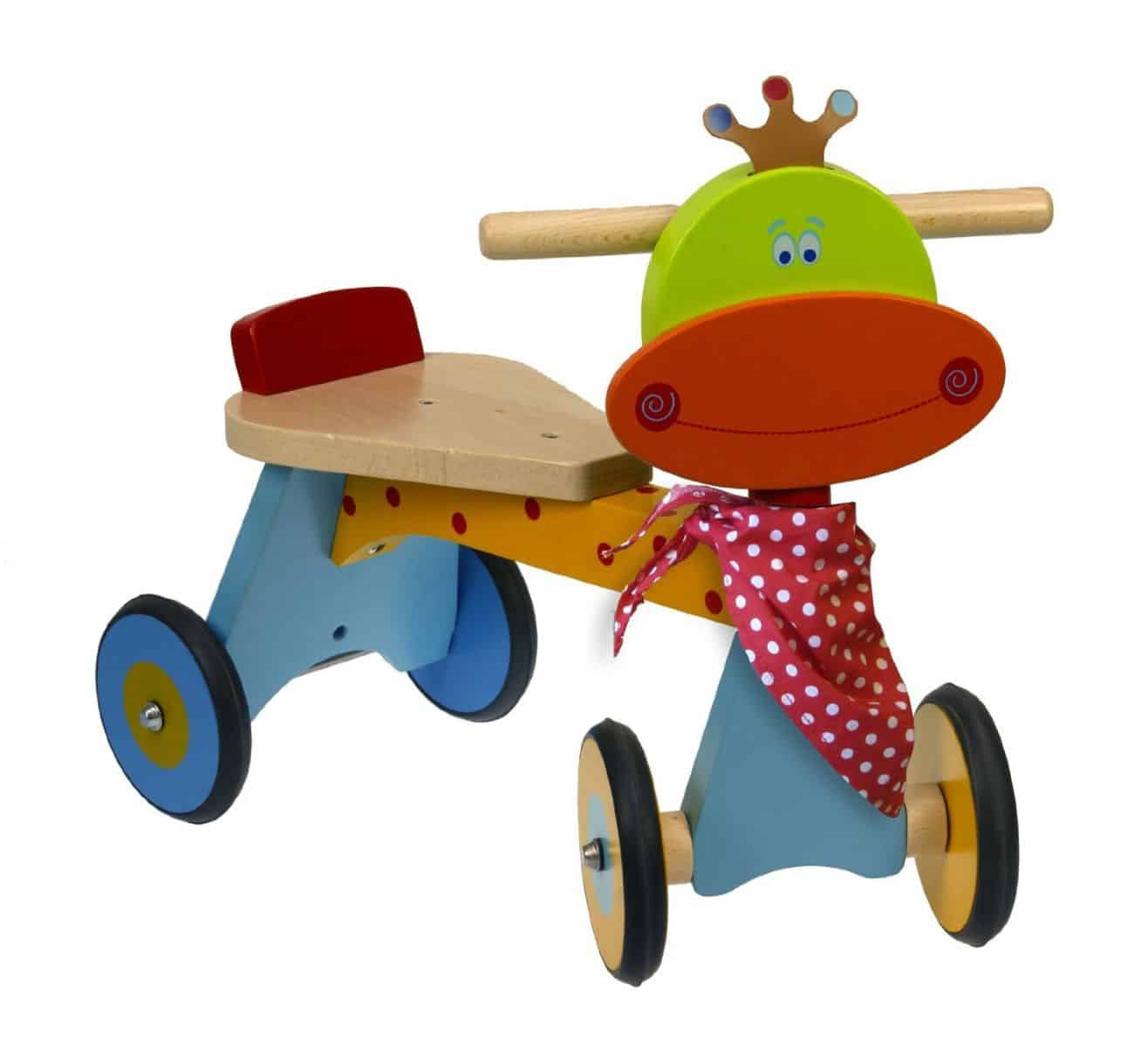 Dushi 4 Wheel Wooden Walking Bike $75. A cute and fun design tots will love scooting around with their feet.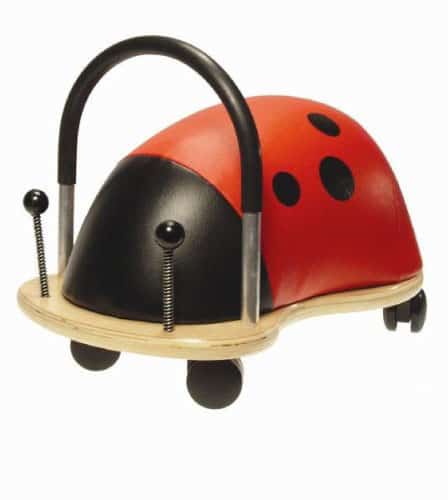 Prince Lionheart Wheely Bug $69. Six adorable animals are offered in this adorable sit and scoot toy with wooden base and plush cushion which can go backward, forward and sideways.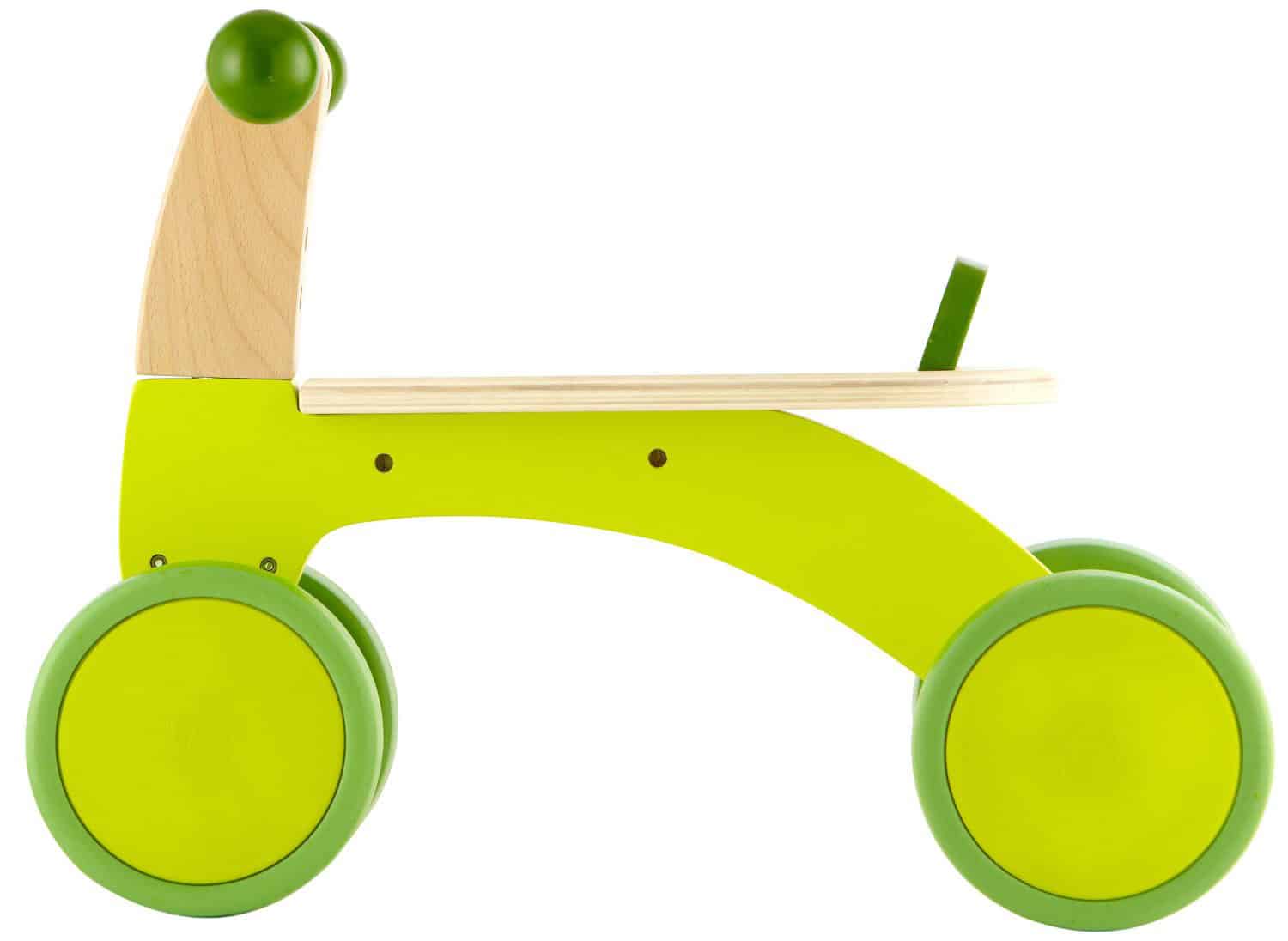 Hape Scoot Around $72. A beautifully designed and visually appealing scoot ride-on with 4 wheels for stability.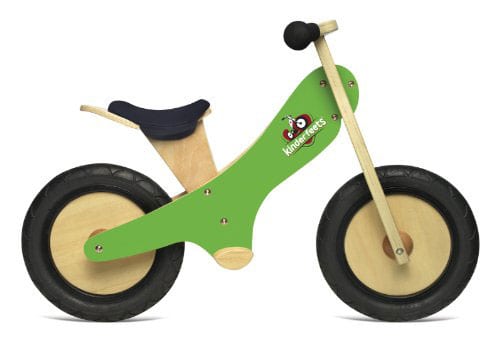 Kinderfeet Chalkboard Balance Bike $108. Made of eco-friendly birch trees, this starter balance bike stands out with its chalkboard finish so kids can customize their own as a work of art.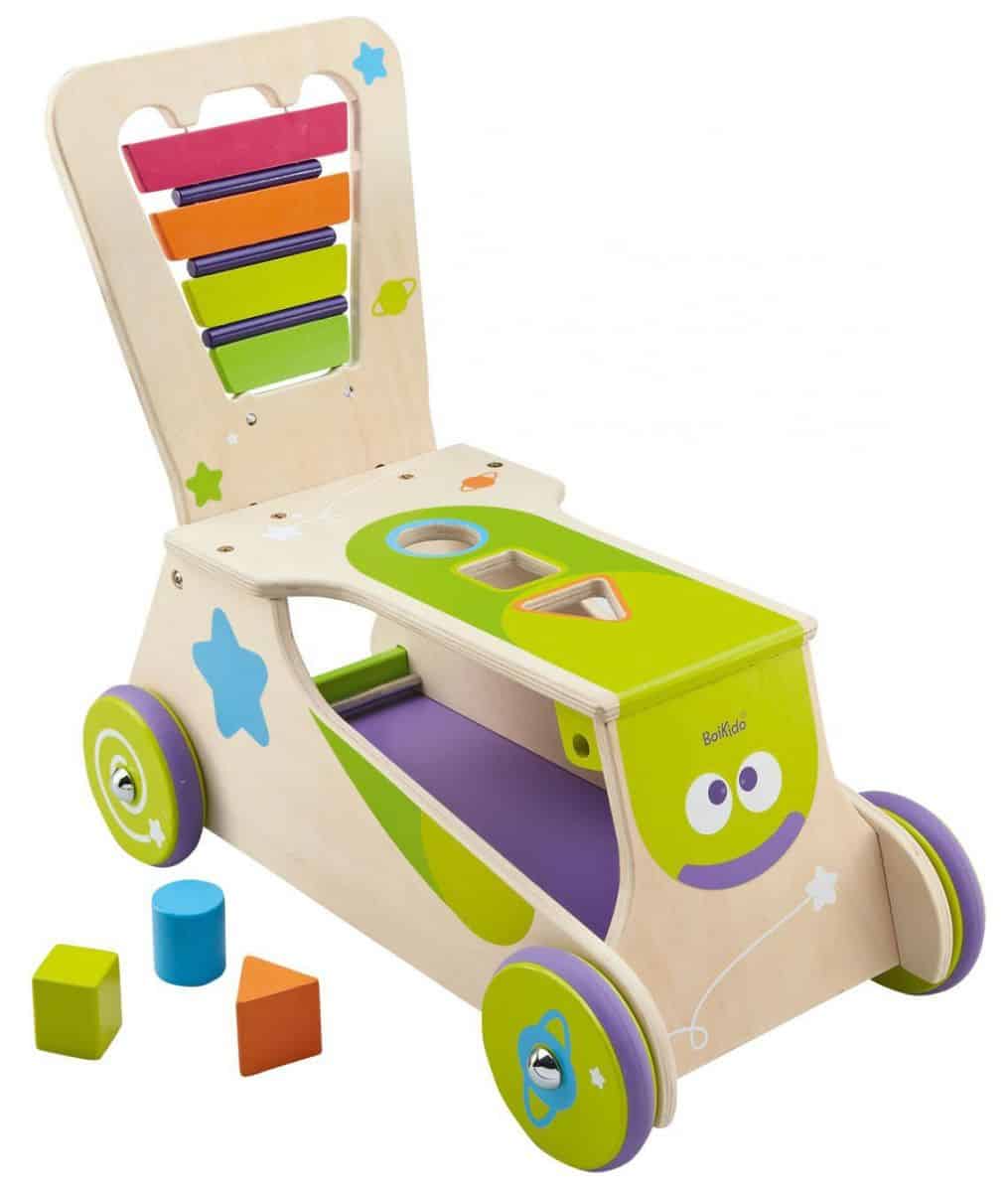 Boikido 2-in-1 Walker/Ride-On $93. This wooden developmental toy grows with your toddler as they improve balance and learn to walk and then ride.
For more toddler gift ideas see 25 Playful Holiday Gifts for Toddlers, 5 Playful Wooden Kitchens, and 10 Big Creative Toys for Pretend Play.