With all of these football bowl games going on and Superbowl right around the corner, the time is ripe for some gridiron love. As you'll see from the list of craft activities below, there are plenty of fun football-related projects you can do with your kids to get them excited about this highly celebrated sport.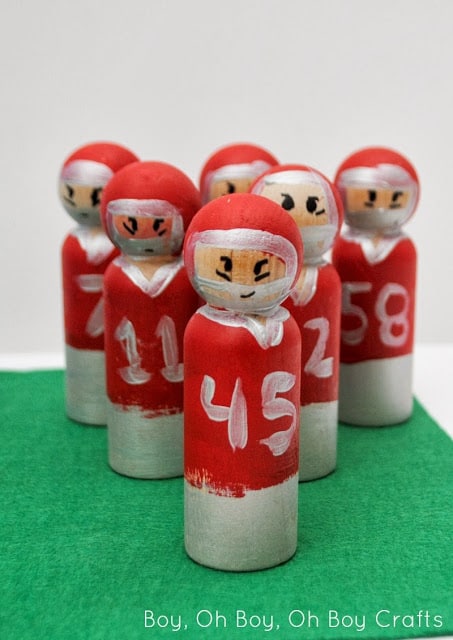 Football Peg Dolls (via Boy, Oh Boy, Oh Boy Crafts) A simple craft that will work on fine motor and art skills with a painting project. The end result is a perfect setup to draw up some plays or interact in some pretend football.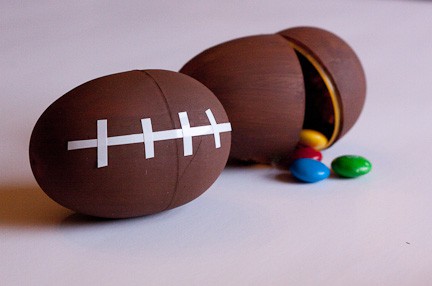 Football Party Favors (via Think Crafts!) If you're hosting any kind of football-themed party, this fun favor is inspired by the ol' pigskin. (A reference to the actual football, as the first footballs used were often made out of pigskin)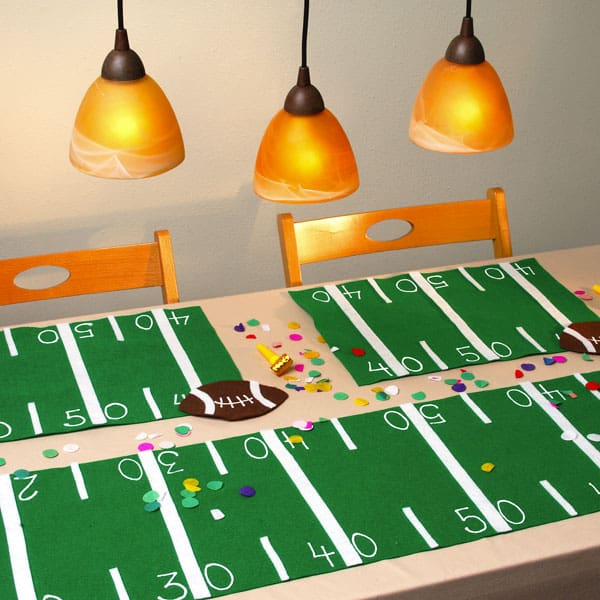 Tabletop Touchdowns (via I Love to Create) Turn your tabletop into a football field complete with yardage markers and goalposts. Better yet, keep it in good shape and you could have a re-useable tabletop football field for any number of uses.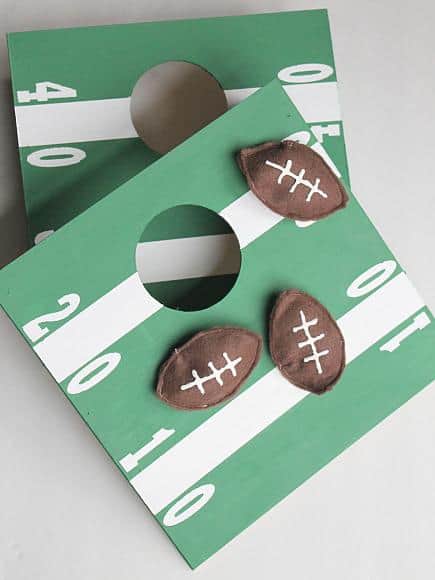 Mini Football Cornhole Game (via DecoArt Blog) Here's a football twist on a favorite party game, the corn hole toss. Bonus points for players who throw the "football" through the hole overhand (quarterback style)!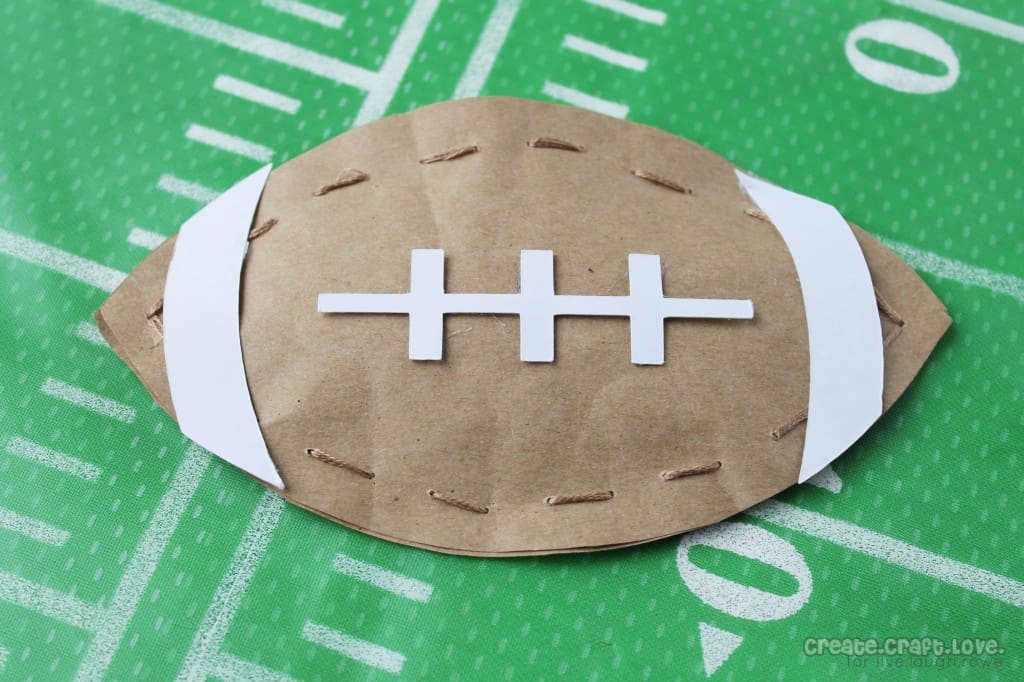 Paper Football Favors (via Live Laugh Rowe) An easy party favor to add that handmade touch to Superbowl Sunday, or any football party with tasty treats inside for your guests or kids to discover.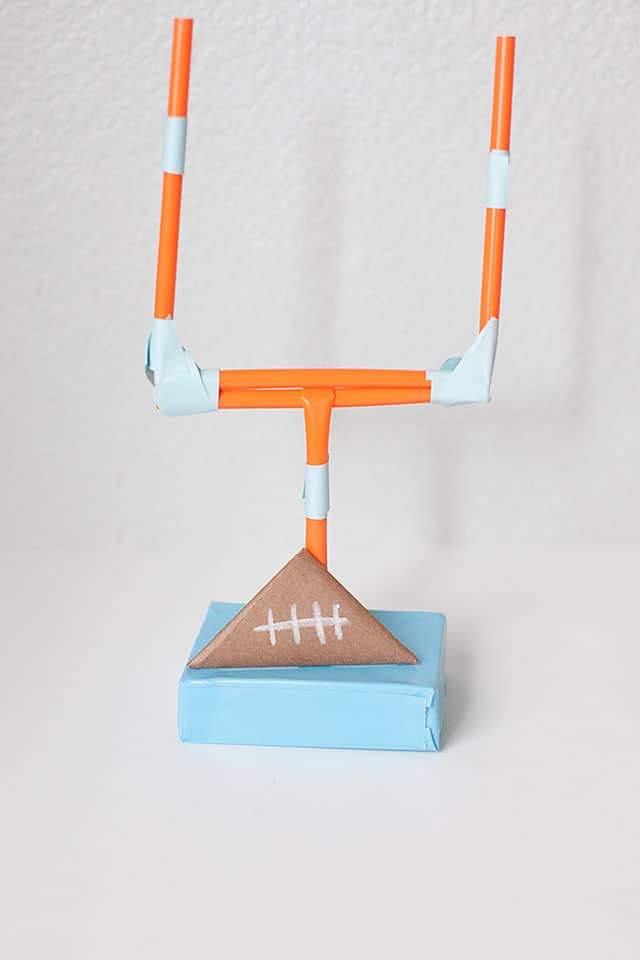 Paper Football Goal Post (via All for the Boys) A handmade take on one of my husband's favorites — paper football (also playable with sugar packets or ketchup packets)! This version has a simply built goalpost which gives the advantage that someone can play this game alone.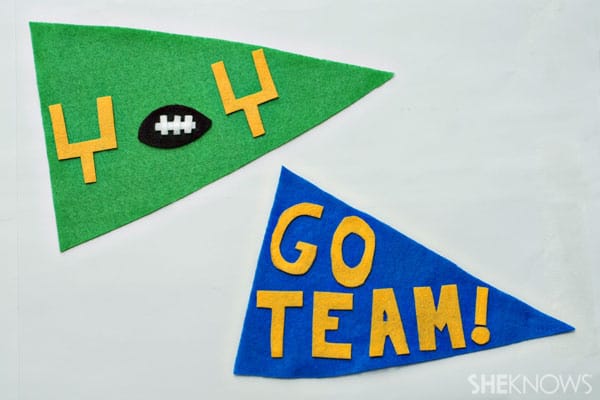 Simple Football Crafts (via She Knows) If you're looking for some cute and simple football crafts, check out these 4 ideas on how to make: felt pennants, paper football jerseys, paper plate footballs, and paper field goals.
(First published 1/31/14)