It's hard to beat ice cream for dessert, but we can think of some ways to make it even more crazy delicious. Ice cream sandwiches for one. You can pretty much squeeze ice cream in between cookies and call it a happy dessert day, or why not take it one step further and try these new ways to enjoy this celebrated treat? Try it on a stick, in between brownies or go for the healthier option with a yogurt twist. Either ways, these novel ways to eat ice cream sandwiches will have your kids screaming for more.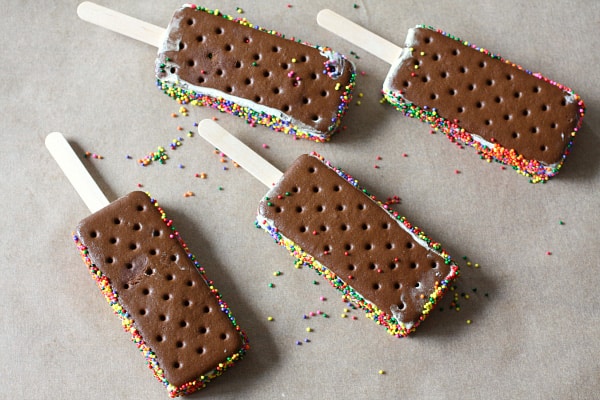 Ice Cream Sandwiches On A Stick (via She Knows) Take ordinary store-bought ice cream sandwiches and make them even more fun (and less messy) to eat on a stick.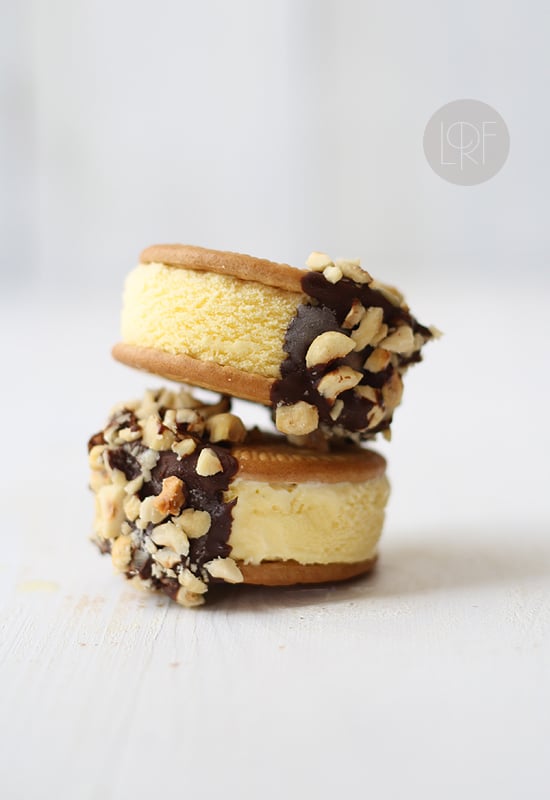 Easy Ice Cream Sandwich (via La Receta De La Felicidad) Pre-made cookies and ice cream make this an easy treat you can dress up by drizzling with chocolate and nuts.
Raspberry Greek Yogurt Ice Cream Sandwich (via Sweet Treats & More) Here's a healthier version you can feel better about giving your kids, with all the sweet and creamy benefits.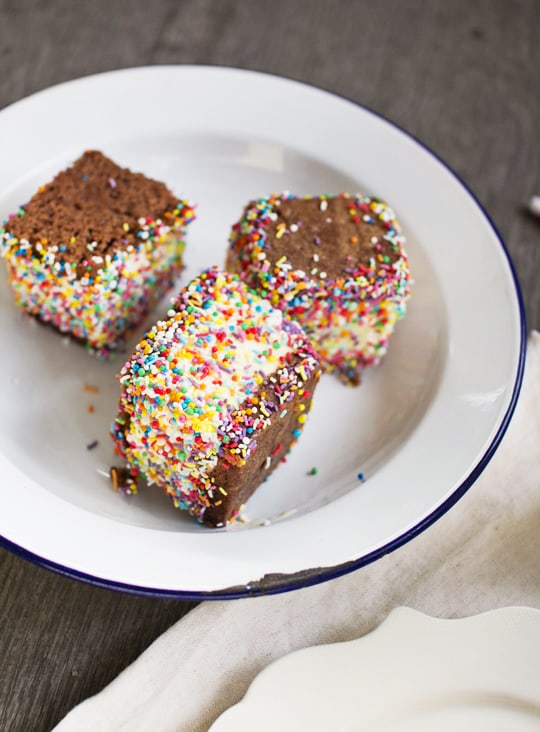 Cake Mix Ice Cream Sandwich (via Raspberri Cupcakes) How clever is this. Make ice cream from cake batter! A shortcut method vs. the old-fashioned custard that will get you to ice cream heaven faster.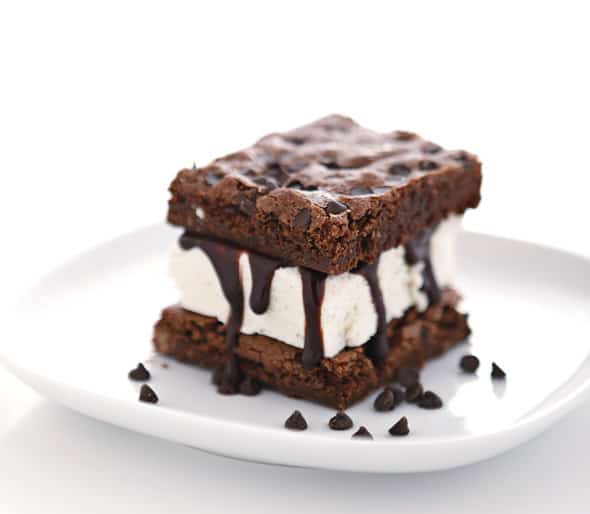 Brownie Ice Cream Sandwich (via Bake-Aholic) Combine two delicious and gooey kid-favorite desserts into one decadent treat.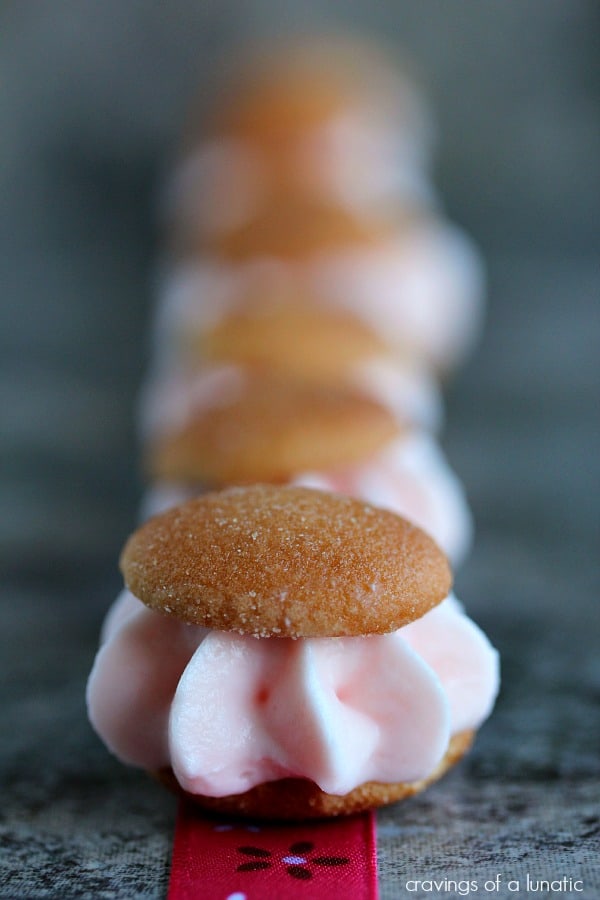 Pink Lemonade Mini Ice Cream Sandwich (via Cravings Of A Lunatic) Mini sized ice cream sandwiches are the perfect size for kids. And these are actually made from cream cheese so there's no melted mess to deal with.
Also see:
6 Homemade Versions Of Kids' Favorite Treats
10 Irresistible Kids' Desserts On A Stick
12 Scrumptious Baked Donuts Kids Will Love