We all know the iconic blocks knows as LEGO are everyone's (young and old) favorite building toy. Not only are LEGO bricks the ultimate play blocks, they can also be used for fun learning activities, and even furniture. Take a look at these impressive uses of our favorite bright and colorful blocks for the home. After seeing these cool concrete nightstands, lamps, and entire interactive LEGO walls, we bet you'll be eyeing your kids' stash of blocks in entirely new ways.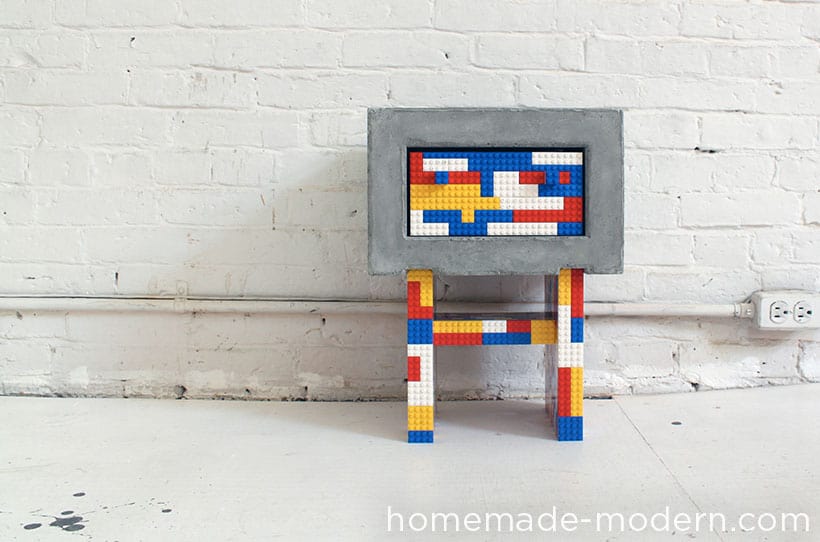 Concrete LEGO Nightstand (via Homemade Modern) With some tools and patience, you can turn boring concrete into a playful nightstand filled with LEGO.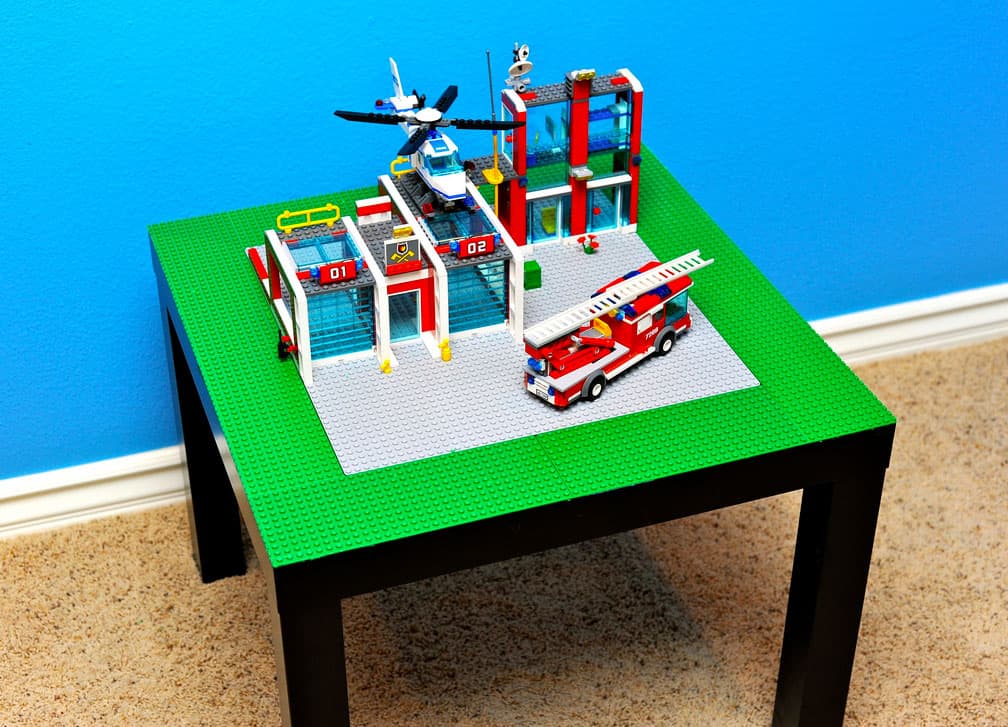 LEGO Table (via Angry Julie Monday) Ikea hack this simple table into a LEGO stand to keep all your kids' structures in place.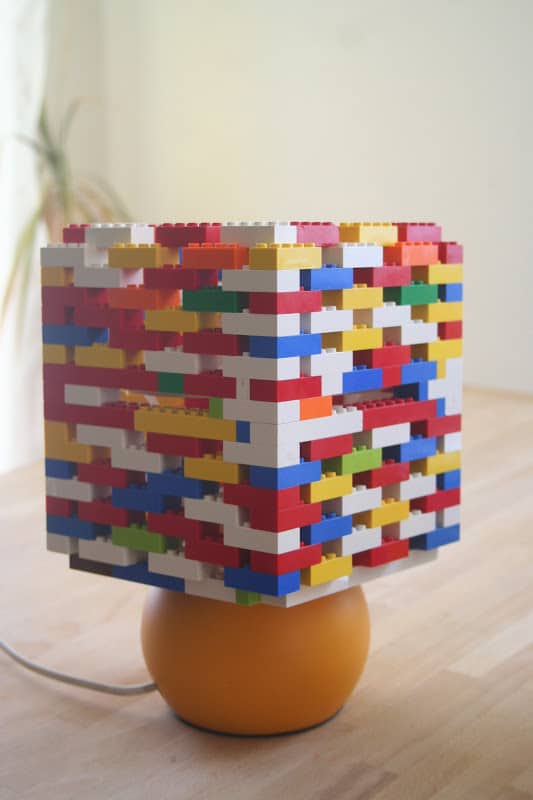 LEGO Lamp (via Kifli es Levendula) Give a plain lamp a lampshade LEGO makeover that gives off a pretty cool glow when lit up in the dark.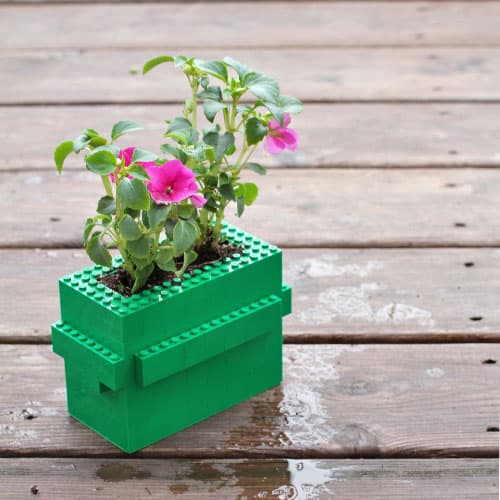 LEGO Planter (via Being Geek Chic) Build your plants a hip and stylish home with these DIY LEGO planters.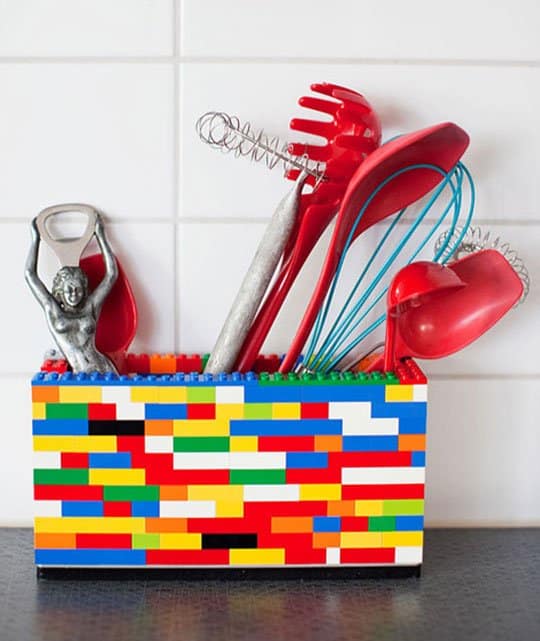 LEGO Utensil Holders (via The Kitchn) An easy and bright way to jazz up your kitchen with some color. These would also be an awesome way to hold your kids' pencils and art materials.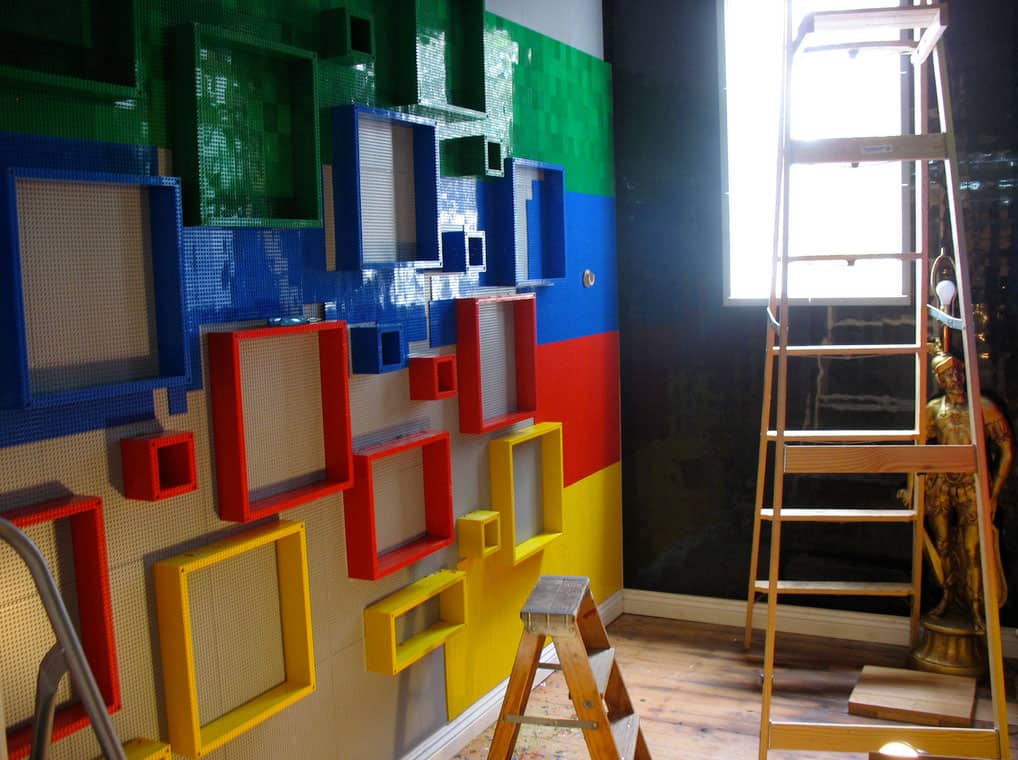 LEGO Frames (via Flickr: Gary McIntire) I love the idea of making LEGO shadow boxes on the wall. Fill them with, what else, your favorite LEGO figurines.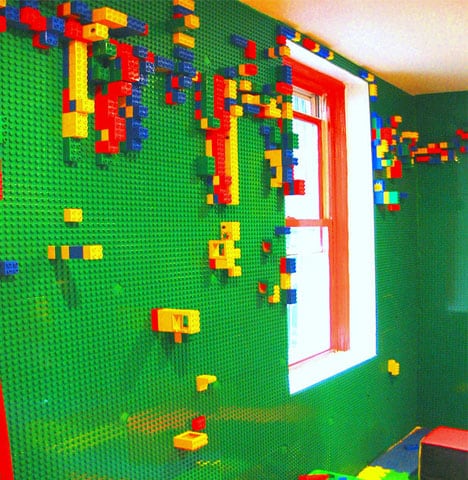 LEGO Wall (via Dornob) An interactive wall made of LEGO would be the ultimate kids' room. Just beware, they might never stop playing.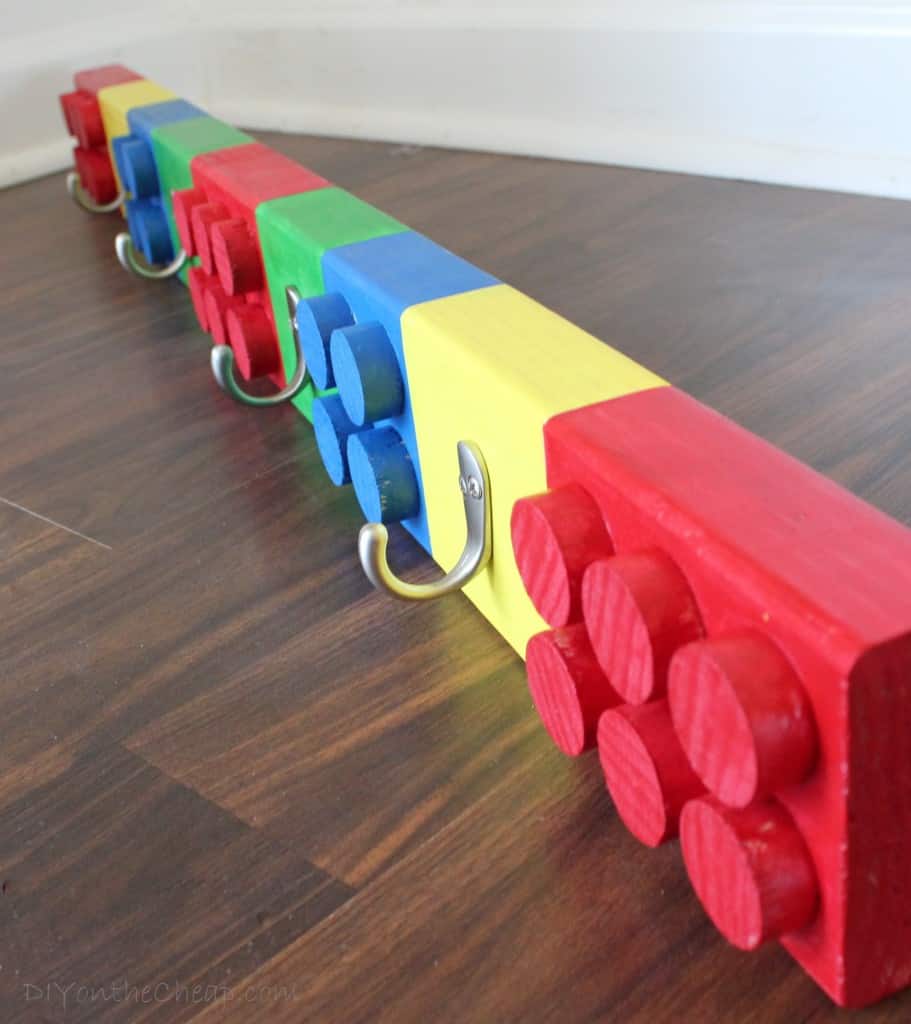 LEGO Coat Rack (via DIY On The Cheap) If you've got some wood working skills, you can jig up this cool coat rack (which might just get the kids eager to hang up their coats for once).
Also see:
8 Playful LEGO Learning Activities
11 Cool Toys and Play Things to Make With LEGO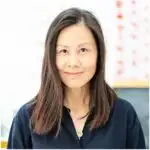 Agnes Hsu is a mom of three and has been inspiring parents and kids to get creative with easy activities and family friendly recipes for over 10 years. She shares her love for creative play and kids food to her 2MM+ followers online. Agnes' commitment to playful learning and kindness has not only raised funds for charity but also earned features in prestigious nationwide publications.