If you're not familiar with Hama (also know as Perler) beads, these are plastic beads you can melt to make some pretty cool objects. My kids love playing with Hama beads and have made some neat things with them at preschool. I thought it'd be fun to round up a list of some of the more creative Hama bead projects out there. From mobiles to bracelets, to coasters and bowls, these tiny beads can be shaped into some pretty impressive decorative and functional items!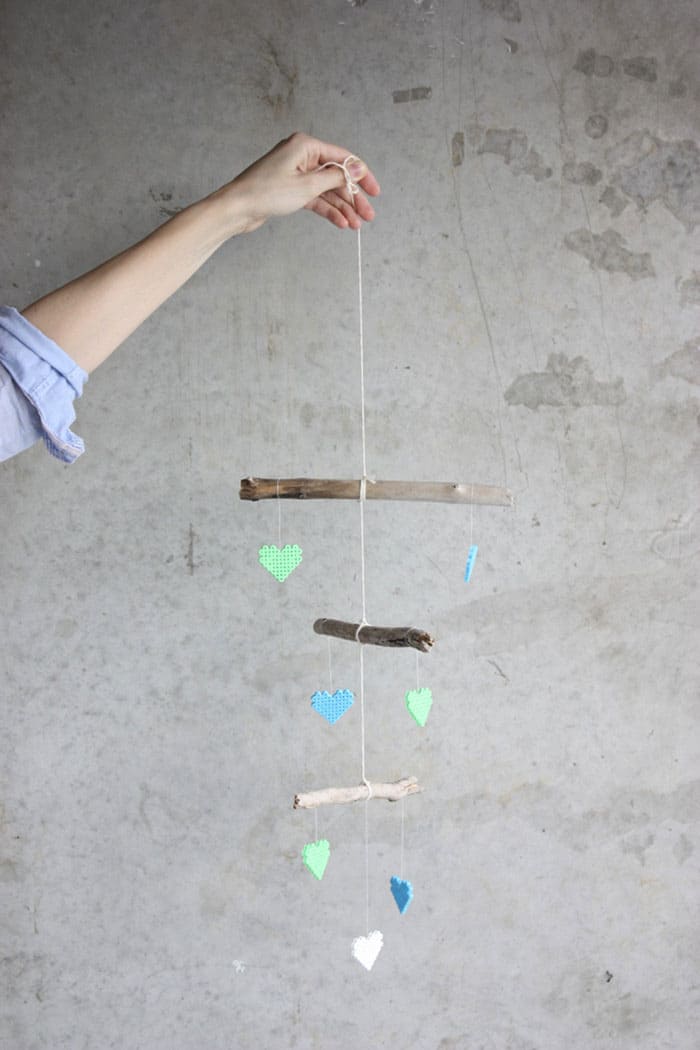 Hama Bead Mobile (via Morning Creativity) Not sure what to do with all those cool Hama bead shapes once they're made? Turn them into a sweet baby mobile!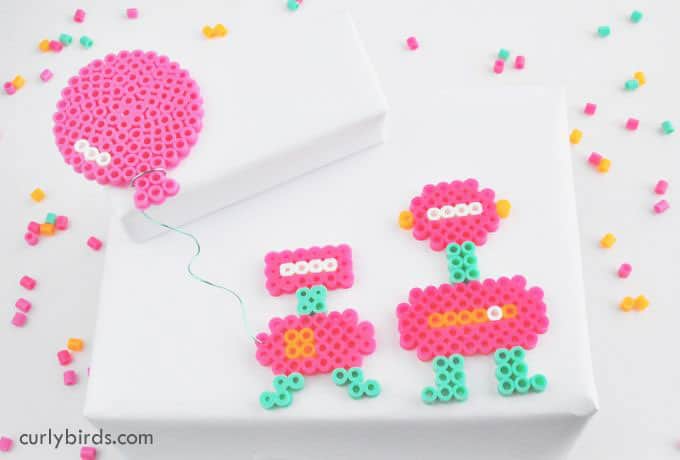 Gift Wrapping With Hama Beads (via Curly Birds) Make your gift extra special by placing some cute Hama Bead characters on them for a standout presentation.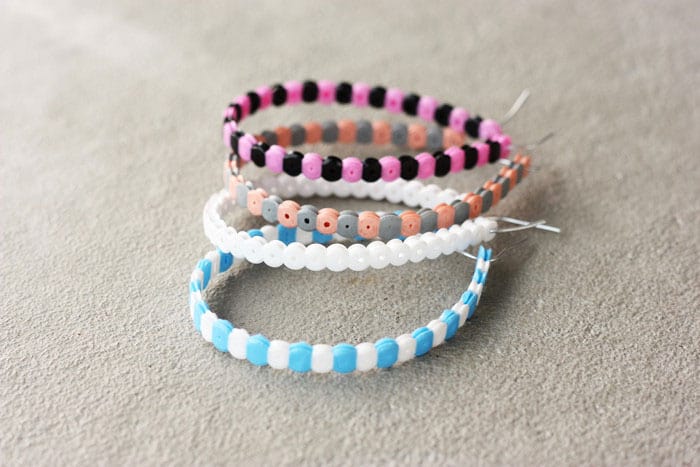 Hama Bead Bracelets (via Morning Creativity) Style up Hama beads into these cute, colorful bangle bracelets.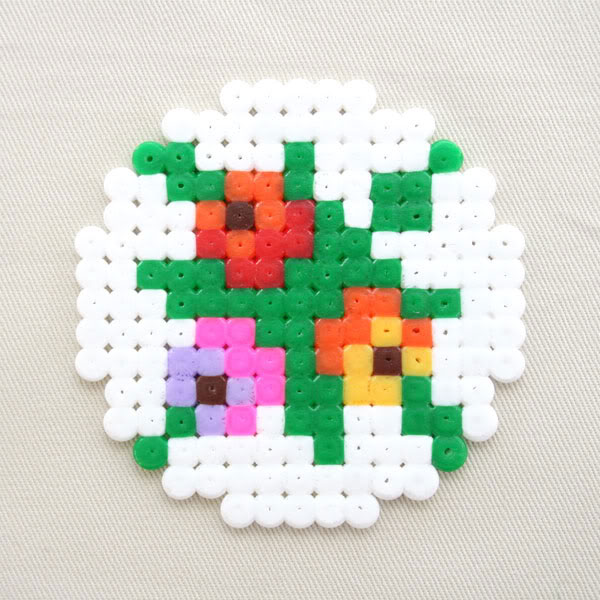 Hama Bead Coasters (via My Poppet) Coasters are always a fun and functional thing to make. These beaded ones have a cool and colorful pixel design to get you inspired.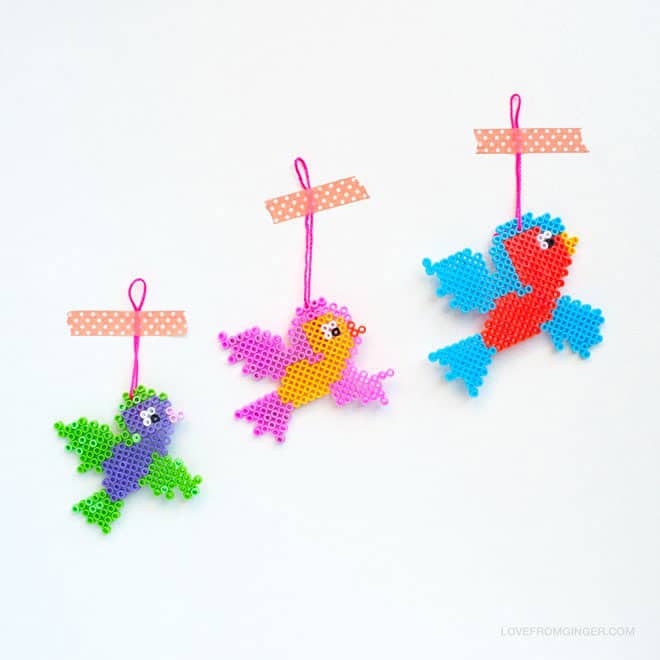 Flying Bird Hama Beads (via Love From Ginger) This tutorial walks you through how to create your own flying beaded birds. These make cute wall decorations or even tags for any special gift.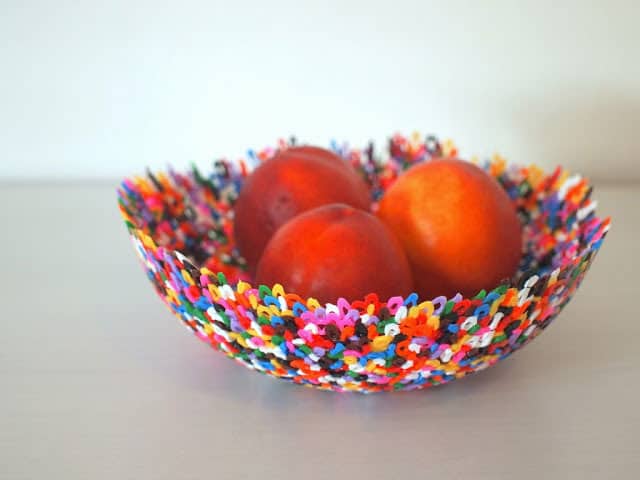 Hama Bead Bowl (via Pink Stripey Socks) How fun are these colorful bowls? They'd be perfect for holding fruit, hair accessories, or the many little toys and trinkets your child collects.
For more creative kids' craft ideas, see:
9 Fun Ways to Play With Popsicle Sticks

12 Dazzling Flower Crafts

12 Egg-Citing Egg Carton Crafts

10 Creative Ways to Make a Puzzle

10 Delightful Clothespin Crafts

8 Creative Paint Chip Crafts

10 Clever Ways to Play with Paper Straws

10 Cheerful Butterfly Crafts