We recently made star glitter hair clips and thought it'd be fun to make them with hearts instead for Valentine's Day. These easy hair clips take 5 minutes to make and are fun for kids to sprinkle on the glitter.
The glitter stars were made with little pieces of cardboard so we switched things up here and used foam instead, equally easy and the color blends in with the color of your glitter nicely.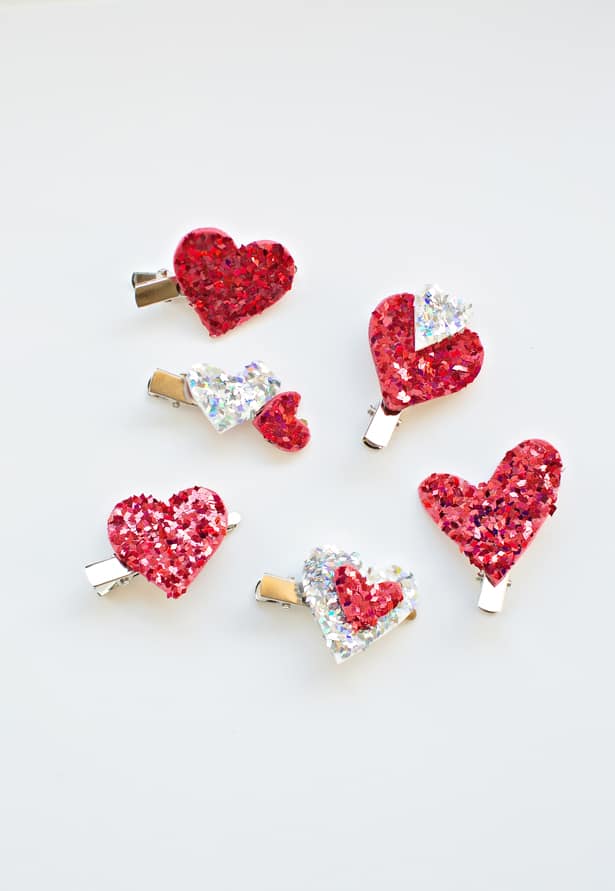 Easy Glitter Heart Hair Clips – Materials:
– red and white foam (or liightweight cardboard if you don't have foam)

– glitter

– scissors

– strong clear craft glue or hot glue gun

– plain hair clips
Instructions: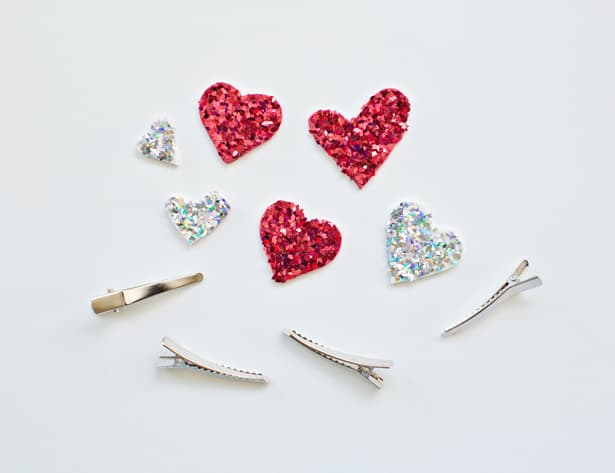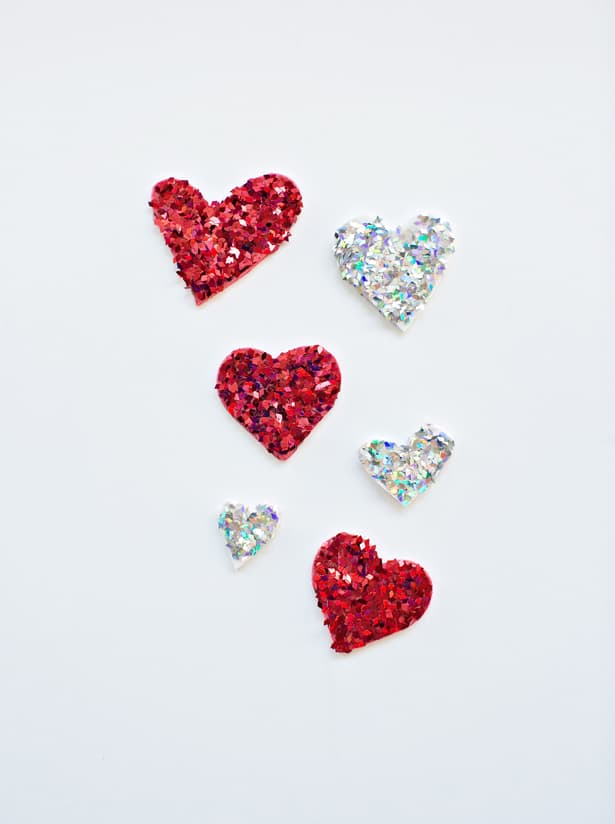 Step 1. Cut out hearts from your foam in various shapes. My daughter and I just freehand different sized hearts.
Step 2. Spread a bit of glue over the hearts and sprinkle glitter over to cover evenly. Allow to dry completely. Shake off excess glitter.
Step 3. Glue the hearts to the hair clips. You're done.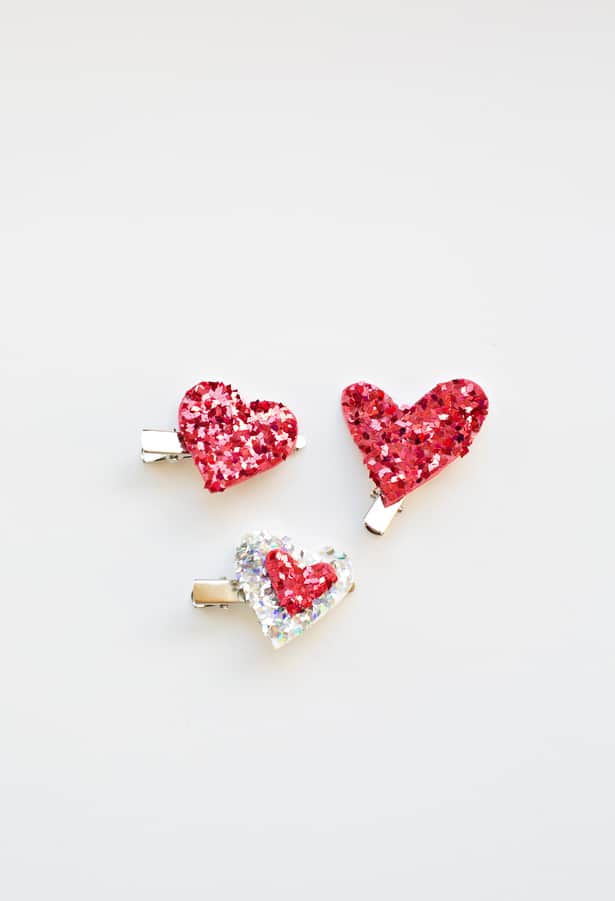 These sparkly glitter heart clips are dazzling and fun to dress up a plain outfit. They're easy, cute and fun to make! You can make any color hearts of course and go with what your child prefers.
Lots more easy and cute Valentine's Day ideas here!