With graduation right around the corner, it's a great time to give your child a small inspiring gift to show them there are more exciting things to do, see and learn in this big, wide world. If you're celebrating a little one's graduation, the following books are not just ideal, but provide uplifting messages that are universal reminders to live life to the fullest and do the very best you can.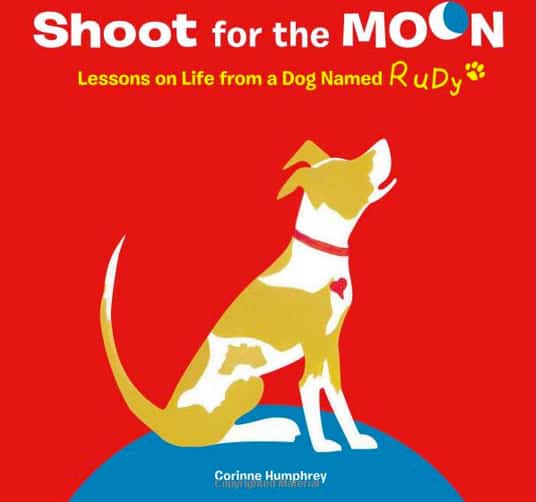 Shoot For The Moon Rudy, the namesake dog for this book by Corinne Humphrey was a rescued shelter dog who was able to overcome the abuse and neglect that he experienced to lead a happy and inspired life. Through his story paired with bold images of Rudy, children are encouraged to find inspiration and shoot for the moon.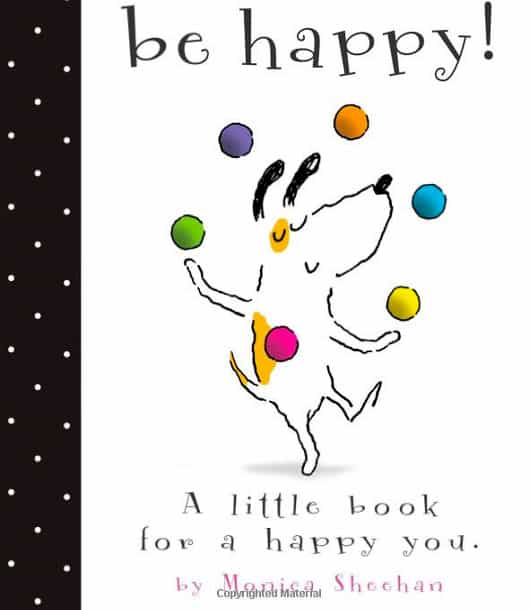 Be Happy Both of my kids have this book on their collection of favorites. Monica Sheehan's book of simple lessons such as "Sing and dance a little" and "Be the best YOU!" are easily understood by even the youngest children and accompanied by simple, colorful illustrations.
The Dot Another one of my kids' favorites, "The Dot" is a wonderful book that every child that has ever harbored any doubt about their abilities as they grow up can relate to. In this book, we join the story of a child, Vashti, who is frustrated by her self-perceived lack of artistic ability. Her teacher's kind words, "Just make a mark and see where it takes you" kicks off a journey of self discovery.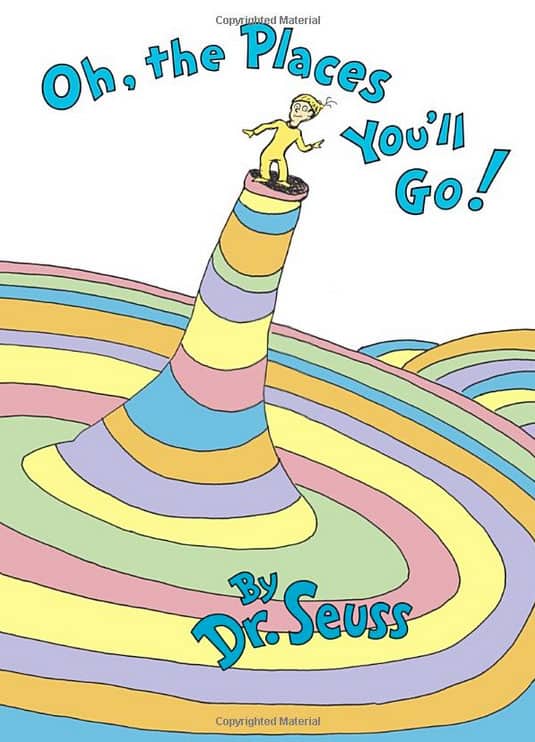 Oh The Places You'll Go Possibly the quintessential graduation book for children young and old alike. "Oh, The Places You'll Go!" blends Dr. Seuss' trademark rhymes and verse with the colorful illustrations that you expect. This beauty of this book is in the simple, understandable messages, which are appropriate at many life stages. We have the hardcover version at home and it gets a lot of mileage.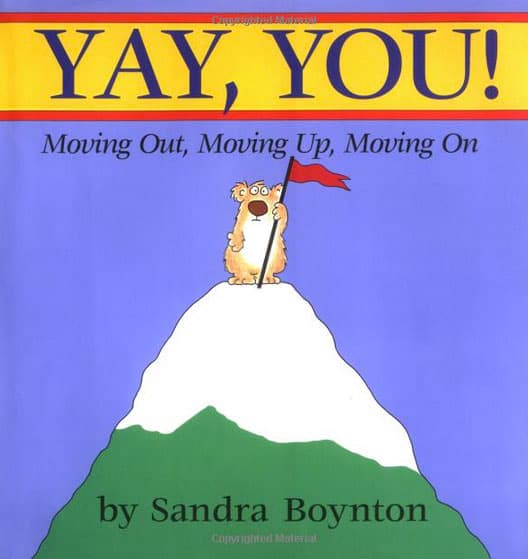 Yay, You! Sandra Boynton's book is upbeat and congratulatory. It holds a peppy message for anyone who has reached a milestone and now faces decisions about where to go and what to do next, as well as those facing change. Friendly animal characters illustrate the words of wisdom throughout the book.
What are some of your favorite inspiring books for children?
Also see:
100 Great Books for Beginner Readers
10 Children's Books About Plants and Flowers
8 Captivating Caldecott Books Featuring Animals