Get the kids inspired for some imaginative play with easy finger puppets. These require few materials, don't take up a lot of space and are a handy way to play anywhere and anytime! From easy printable ones and adorable felt forest animals, these fun projects will bring out the storyteller in your kids.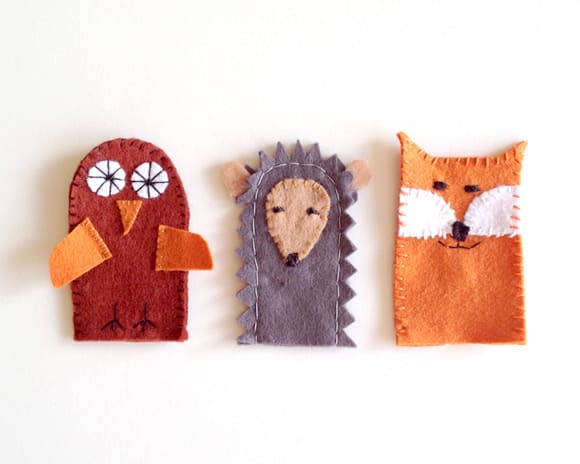 Felt Forest Finger Puppets (via Handmade Charlotte)
A template makes it easy to make these fun forest friends with beginning sewing stitches young children can follow along with your guidance.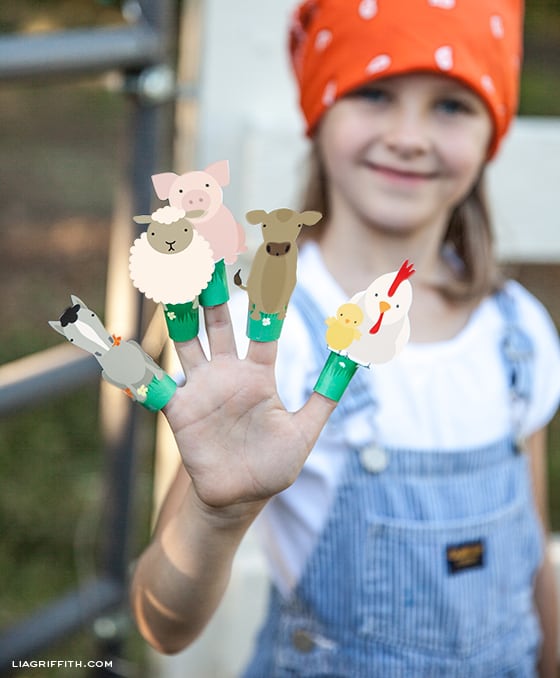 Free Printable Farm Animal Finger Puppets (via Lia Griffith)
Just print, cut and within minutes, you'll have 5 adorable farm animal puppets that are ready to play!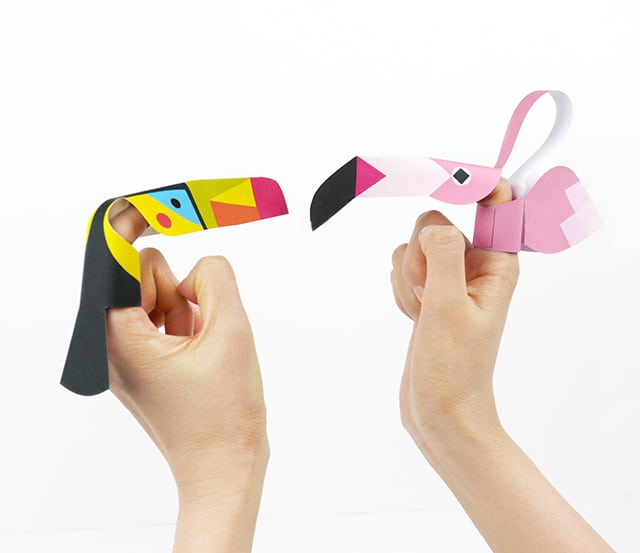 Free Printable Bird Puppets (via Mr. Printables)
Another great free printable template that makes it easy to drum up these exotic and vibrant bird finger puppets. I love the vivid colors and patterns on these unique creatures.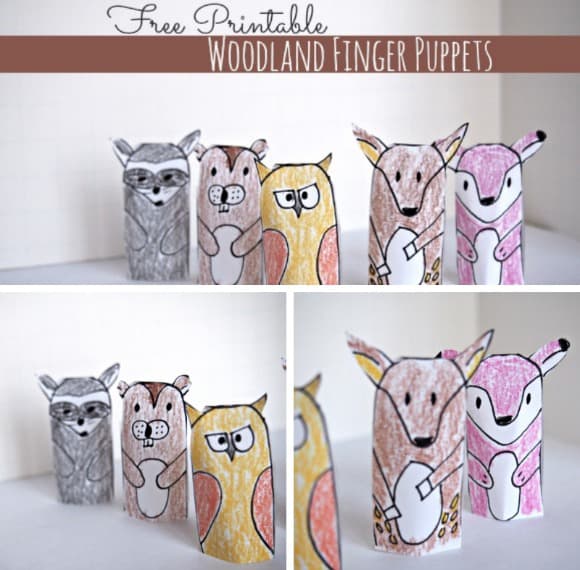 Free Printable Woodland Finger Puppets (via Go Grow Go!)
Here's a fun activity that combines some art into the mix! Print out these sweet hand-drawn woodland puppets and let the kids color them as they choose.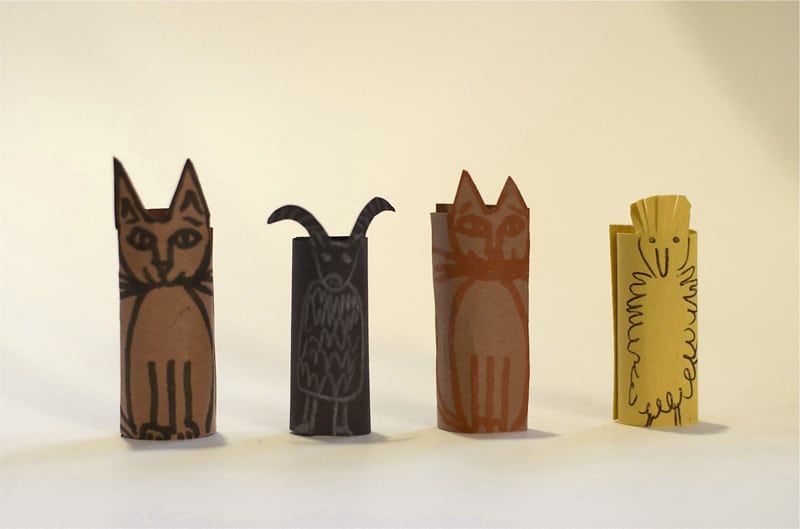 Paper Finger Puppets (via Handmade Joel)
This creative tutorial shows that you don't need much to bring pretend play alive. Make use of the many scraps of paper your kids collect and draw in some fun characters for them to play with.
Take a look here for tons more creative and fun activities for kids!