Black and white is the classic color combination, but it's not only reserved for formal occasions. Here are five different black and white dresses that range from fun to sassy with the use of patterns, prints, and bows for a stylish, monochromatic look.
Forever 21 Sweet Stripes Skater Dress $17.80. For the super spunky, this cotton dress packs a lot into a small package – asymmetrical stripes, waist sash, and a lace yoke, to name a few. This dress is lightweight and has a little bit of stretch to it as well.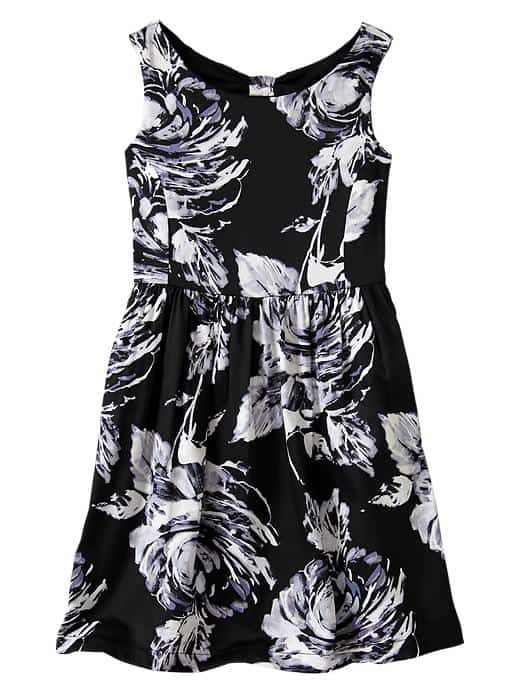 Gap Floral Dress $34.95. This black cotton dress teases itself up with an allover white floral print with lavender accents and is easily a daily wear-able piece.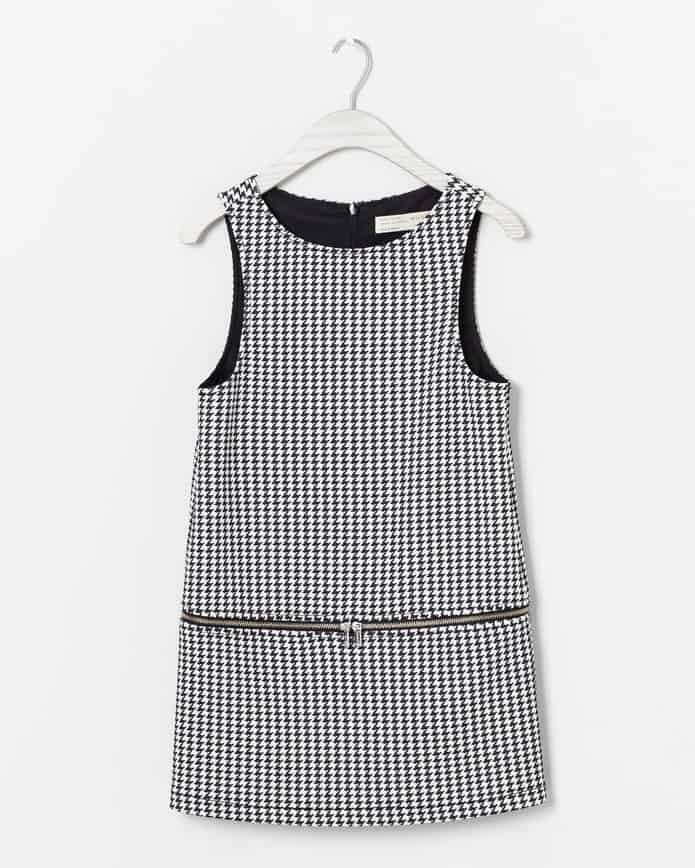 Zara Printed Dress $29.99. You had me at houndstooth. This cute, sleeveless A-line has a classic pattern that carries it so it doesn't need much adornment. I like how the zipper adds a touch of modern.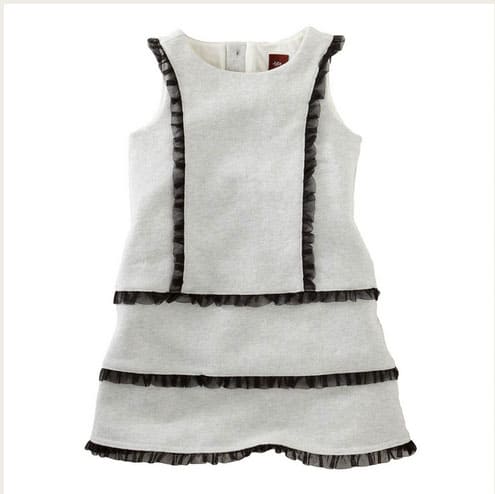 Tea Collection Sparkle Shift Dress $29.95. This number is really more of a light heather gray, but the fabric is sparkly throughout. Pair this with a black or white cardigan to keep it more formal, or a colored one to make it more fun.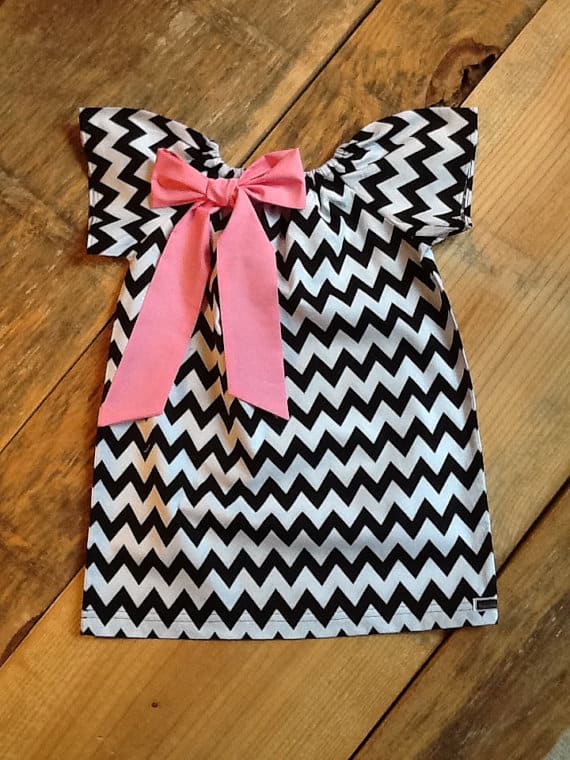 Everything Sorella (Etsy) Chevron Dress $38.50. This handcut peasant dress is versatile enough to be an everyday dress, and the fabric bow is available in different colors and fabrics to really personalize the look.