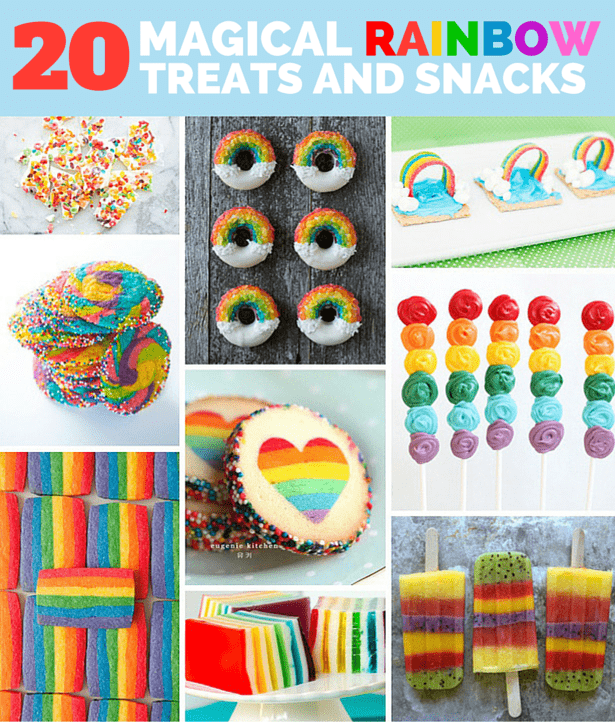 What is it about rainbows that just makes you feel happy whether you're a kid or kid at heart? We've got rainbows on the mind with St. Patrick's Day coming up, but regardless, these cheerful, colorful treats are fantastic year round for treats, party snacks, class favors or potlucks. Give your baking a colorful twist with rainbow cookies, cake pops, and donuts. Or make adorable snacks like rainbow cake pops, cereal bars, and pretzel wands. We've included a few healthier options too, like rainbow fruit skewers, overnight oats and whole fruit popsicles.
What are your favorite rainbow treats? Make sure to click on the links below to take you to the recipe tutorial.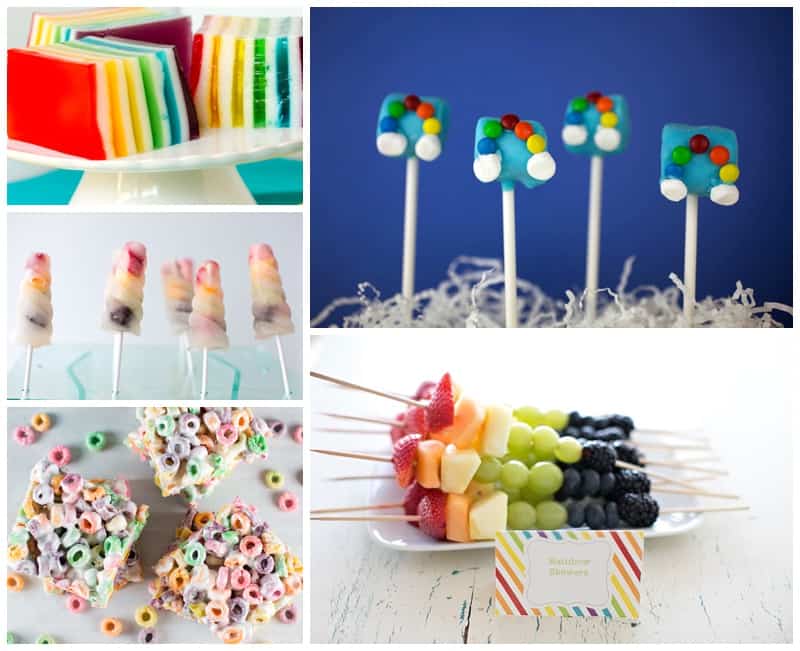 Rainbow Ribbon Jello | Brown Eyed Baker
Rainbow Marshmallow Pops | Foodie Fun
Rainbow Fruit Pops | hello, Wonderful
Rainbow Dream Squares | xoxo Bella
Rainbow Fruit Skewers | hello, Wonderful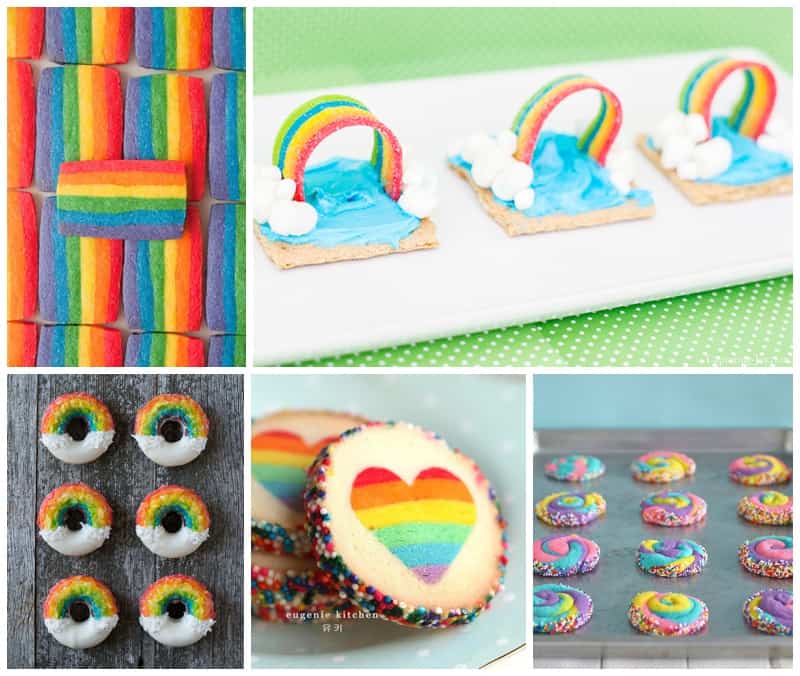 Rainbow Shortbread Cookies | Hungry Rabbit
Rainbow Weather Snack | Kristen Duke Photography
Rainbow Donuts | The First Year
Rainbow Heart Cookies | Eugenie's Kitchen
Dr. Seuss Cookies | Deliciously Declassified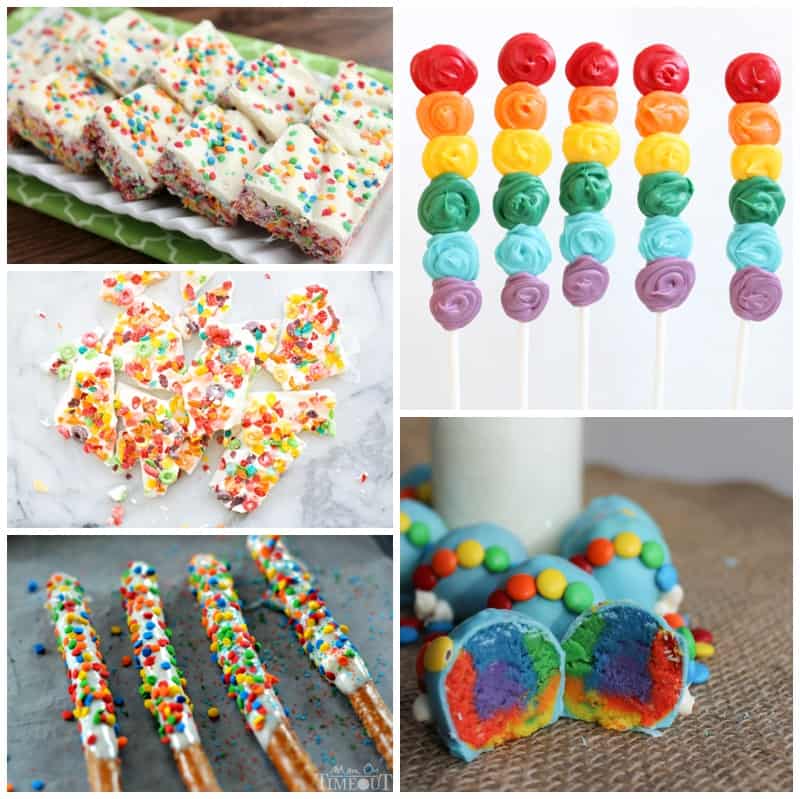 Rainbow Krispie Treats | Dessert Now Dinner Later
Rainbow Candy Pops | The Decorated Cookie
Rainbow Cereal Yogurt Bark | hello, Wonderful
Rainbow Pretzel Sticks | Mon on Timeout
Rainbow Cake Pops | The Crafting Foodie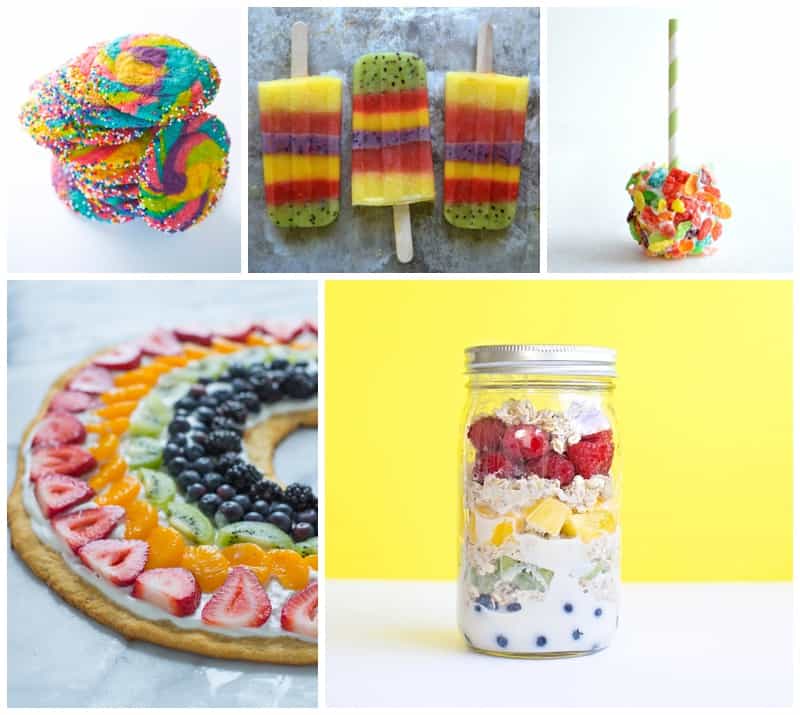 Rainbow Pinwheel Cookies | Tablespoon
Rainbow Fruit Popsicles | The View From Great Island
Rainbow Cereal Marshmallow Pop | A Night Owl
Rainbow Fruit Pizza | Well Plated
Rainbow Overnight Oats | hello, Wonderful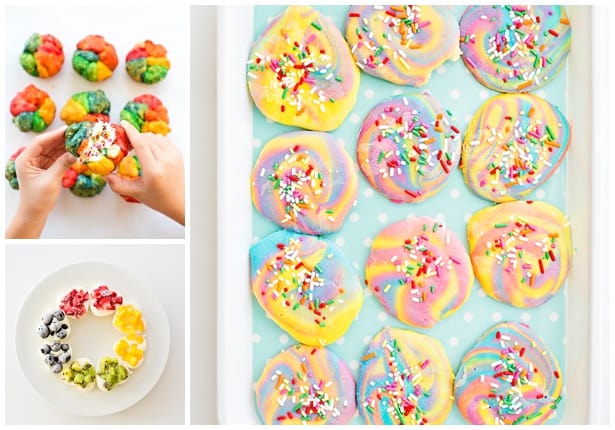 Rainbow Pull-Apart Bread | hello, Wonderful
Rainbow Yogurt Fruit Hearts | hello, Wonderful
Frozen Yogurt Unicorn Poop "Cookies" | hello, Wonderful
For more rainbow ideas, check out these 40+ Brilliant Rainbow Art Projects and Dazzling Rainbow Science Experiments for kids.