With Easter less than two weeks away, it's a safe bet you're getting flooded with egg decorating ideas. There's no limit to what you can do with an oval white canvas. Turn eggs into playful characters like pirates, colorful fruits, adorable doll faces, or sea creatures like mermaids and even Narwals! Or characterize them into cute children's book characters. These creative ways to decorate eggs are a fun way for kids to celebrate Easter. And if you aren't sure of your artistic abilities – not to worry – many of these ideas include detailed instructions using simple materials like paint and markers to get you over the hump.
Teenage Mutant Ninja Eggs (via A Pumpkin & a Princess)
Fans of the popular movie franchise will love these alternative and cool green Ninja eggs.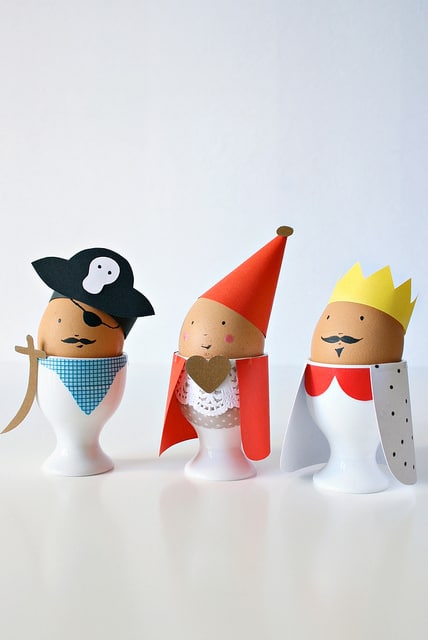 Egg Pirate and Friends (via A Bit of Pilli Pilli)
Give your eggs a stately and fairytale flair with these pirate and king decorated eggs.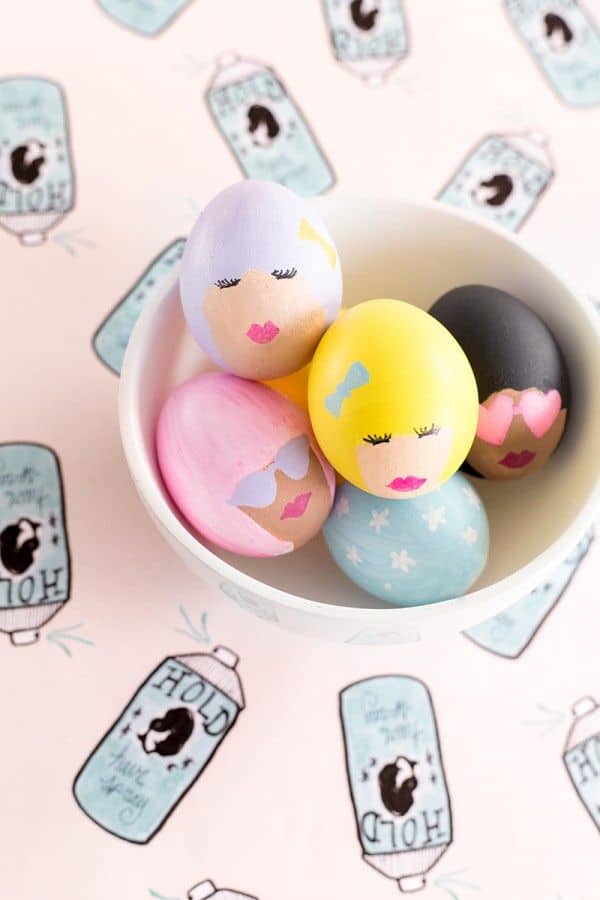 Bouffant Easter Eggs (via Studio DIY)
You can be all about the hair this year (as in bouffant hairdo) with these too-cute painted girls.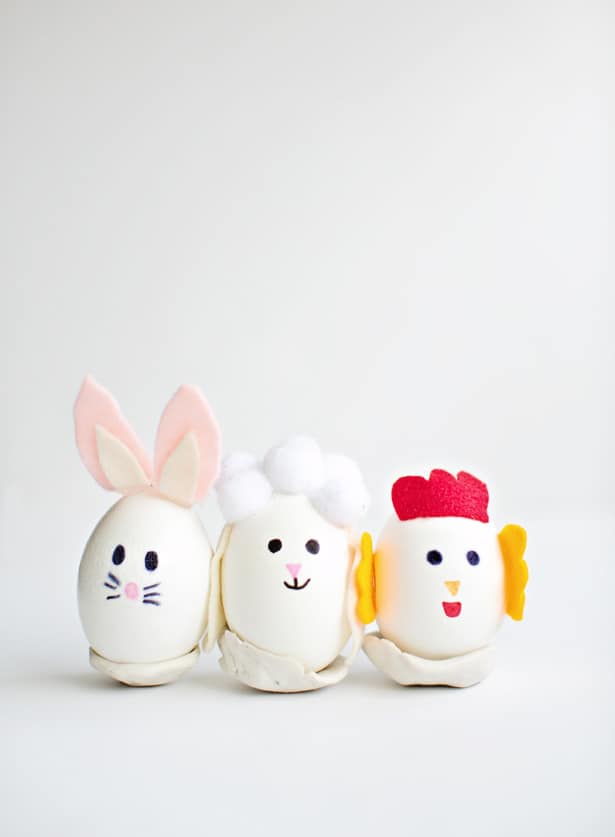 Felt Animal Egg Friends (via hello, Wonderful)
See how we turned blank eggs into friendly Easter animals with just scraps of felt and markers.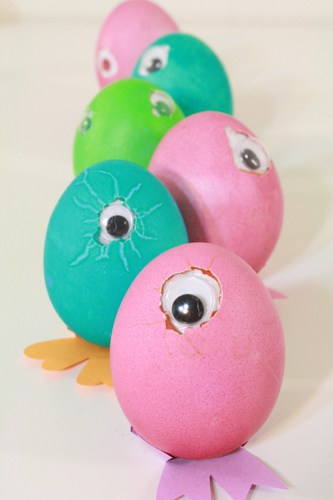 Monster Easter Eggs (via Tally's Treasury)
For those wanting to stay away from the cutesy look, try these one-eyed, googley monsters for a change.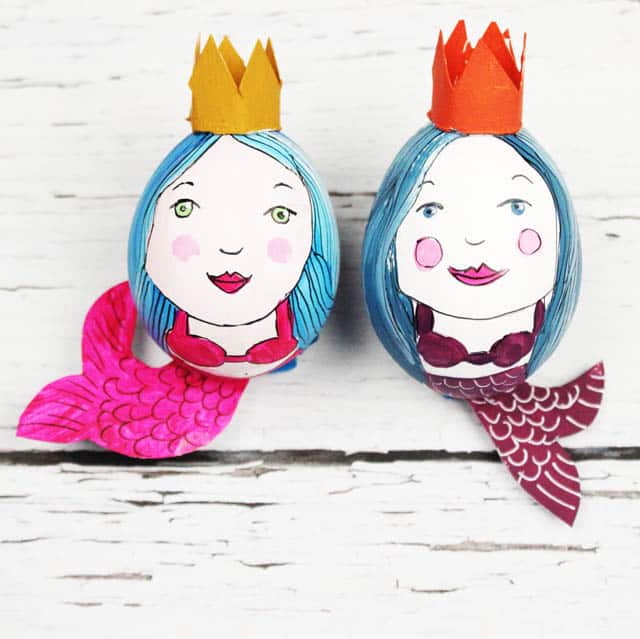 Mermaid Easter Eggs (via Alisa Burke)
Like an illustration out of of a picture book, these adorable sirens of the sea have captured our hearts.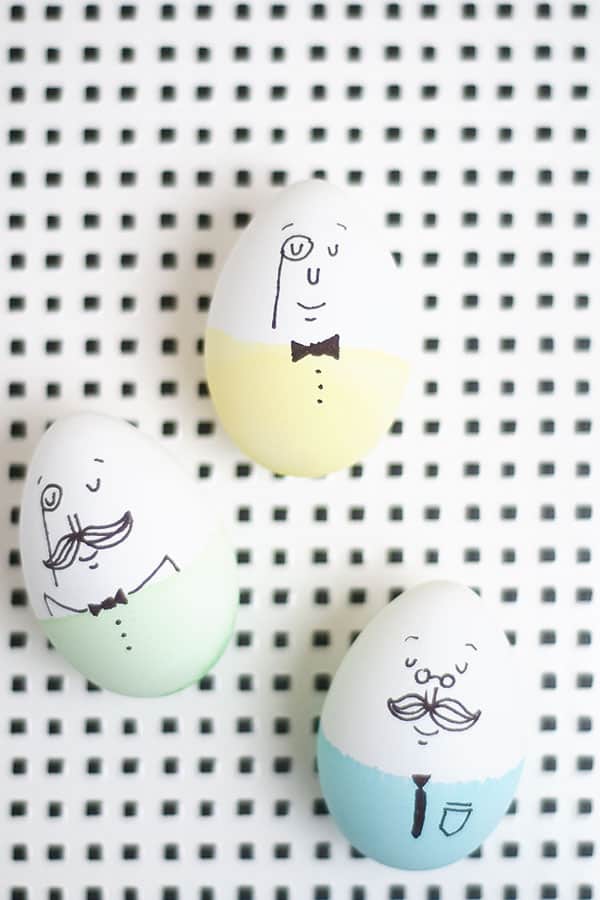 Humpty Dumpty Easter Eggs (via Confetti Sunshine)
Turn a children's favorite character into quirky and cute Humpty Dumpty eggs with simple drawn-on faces.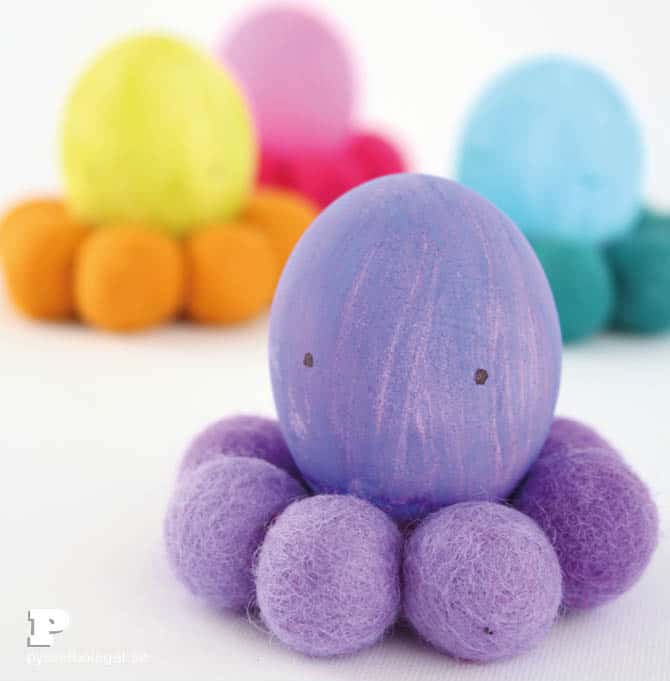 Octopus Easter Eggs (via Pysselbolaget)
You can't help but fall in love with these cherubic octopuses in all bright colors of the rainbow.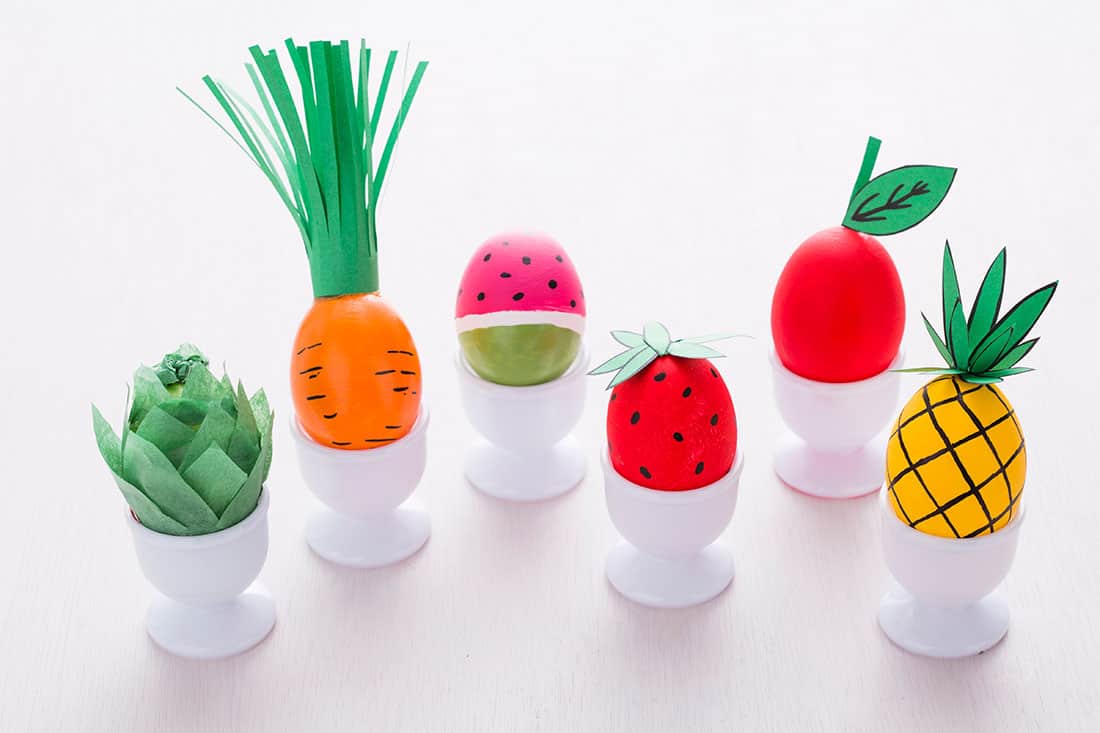 Fruit and Veggie Easter Eggs (via Brit + Co)
Remind your kids to eat their fruits and veggies with this clever and healthy take on Easter egg decorating.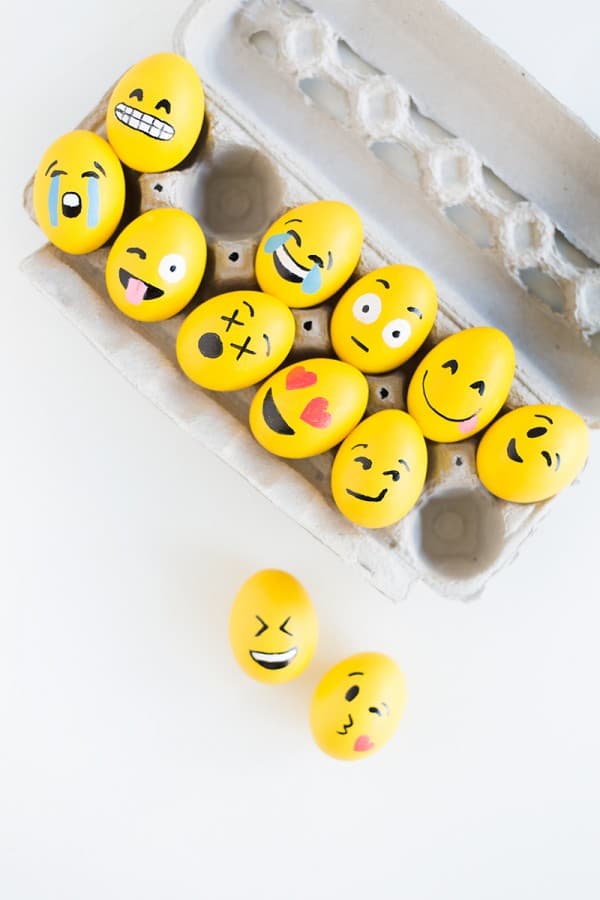 Emoji Easter Eggs (via Studio DIY)
Let the kids express themselves with these fun emoji-inspired eggs. There's an emoji for every feeling imaginable!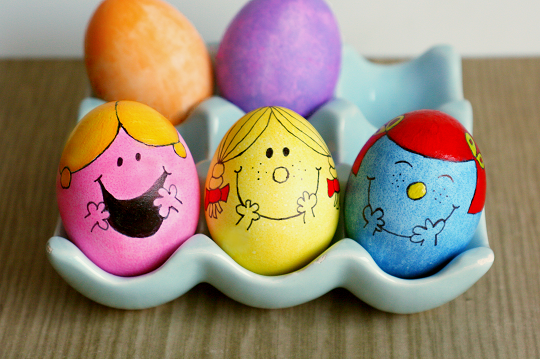 Little Miss and Mr. Men Easter Eggs (via Glitter in My Tea)
Fans of Little Miss and Mr. Men will adore these cute characters in their likeness for a good storytelling craft to go along with the book.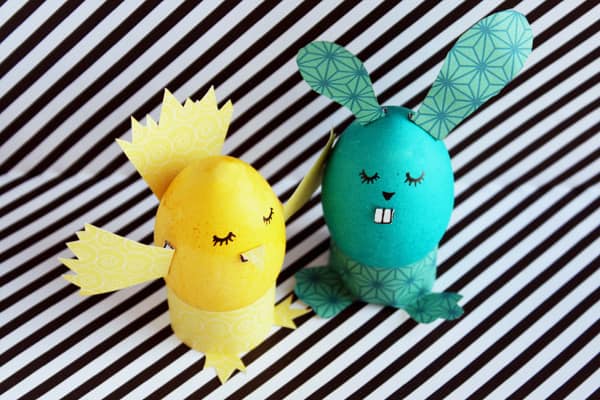 Chick and Bunny Easter Eggs (via Crafts Tuts+)
Turn dyed eggs into cute and chic animals with the included free template.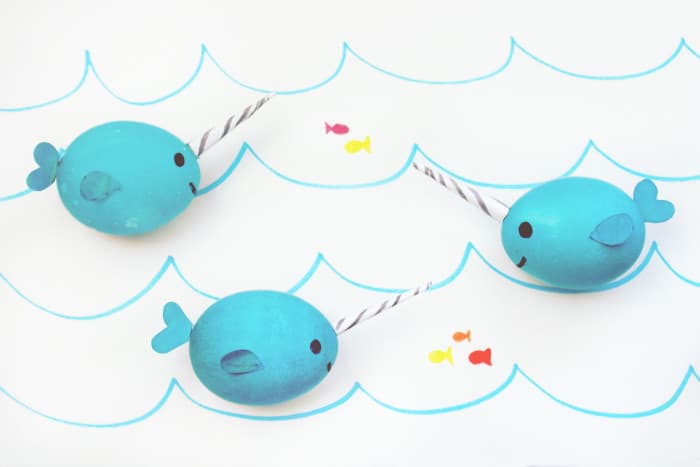 Narwal Easter Eggs (via A Joyful Riot)
Love this original Easter egg interpretation of the Narwal, otherwise known as the unicorn of the sea.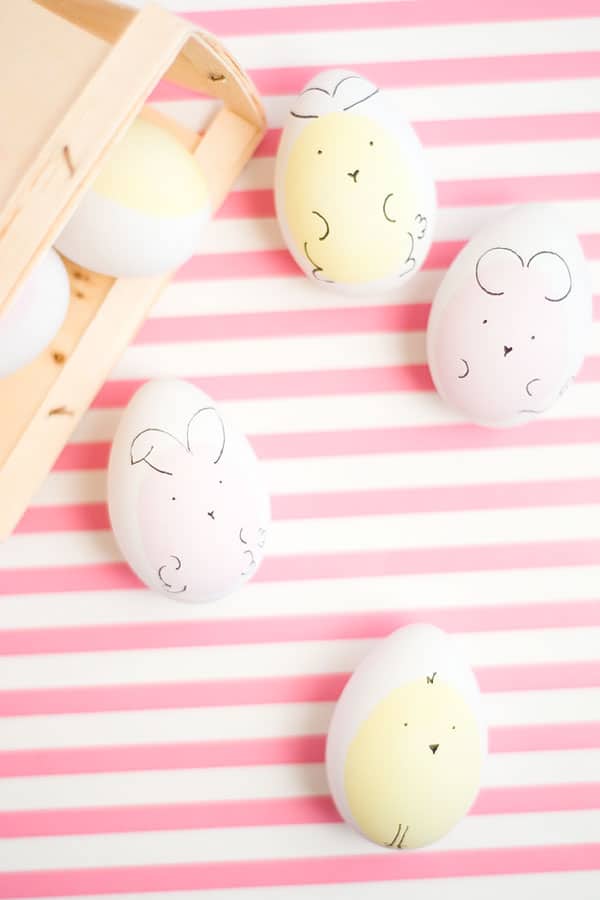 Easter Egg Bunny Friends (via Confetti Sunshine)
These cute bunny friends are simple to make with sketched faces and will fit right in next to your Easter bunny decor.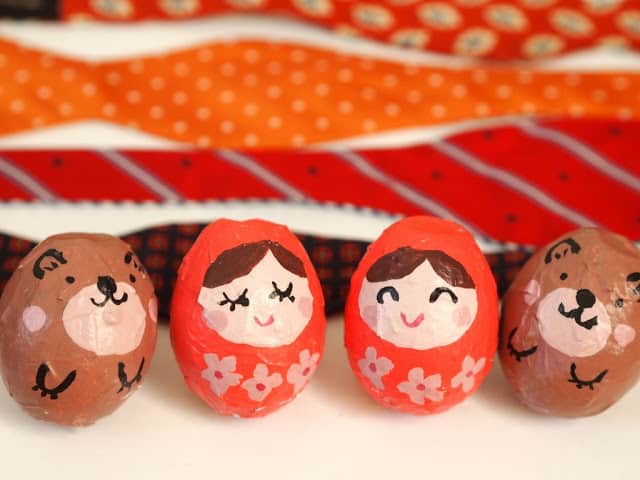 Easter Egg Dolls (via Pink Stripey Socks)
Turn eggs into cute Matryoshka painted dolls that already naturally look cozy and nestled in.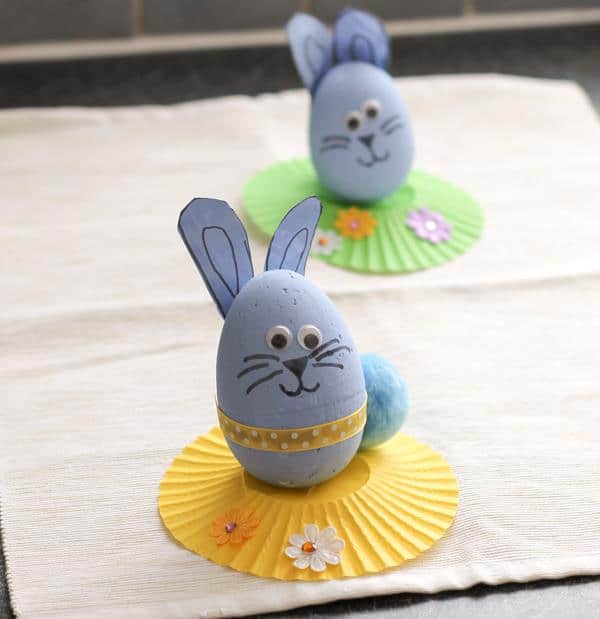 Easter Egg Bunnies (via In The Playroom)
The Easter bunny will be proud to represent in the form of an Easter egg. We love this version with the little pom pom tail and cheeky grin.
Take a look at more creative Easter ideas here!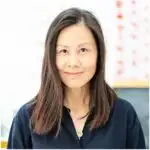 Agnes Hsu is a mom of three and has been inspiring parents and kids to get creative with easy activities and family friendly recipes for over 10 years. She shares her love for creative play and kids food to her 2MM+ followers online. Agnes' commitment to playful learning and kindness has not only raised funds for charity but also earned features in prestigious nationwide publications.