The art of origami or paper folding is one both kids and adults can enjoy learning together. The best part is that you just need paper and patience in following steps and conquering precise folded lines. We've rounded up 15 fantastic Valentine origami crafts to dip your hands into this addicting paper art. Learn how to fold paper hearts to slip secret love notes inside, adorable paper fortune cookies, heart garlands, paper candy boxes and more with these fun Valentine paper projects.
What are your favorite origami projects for kids?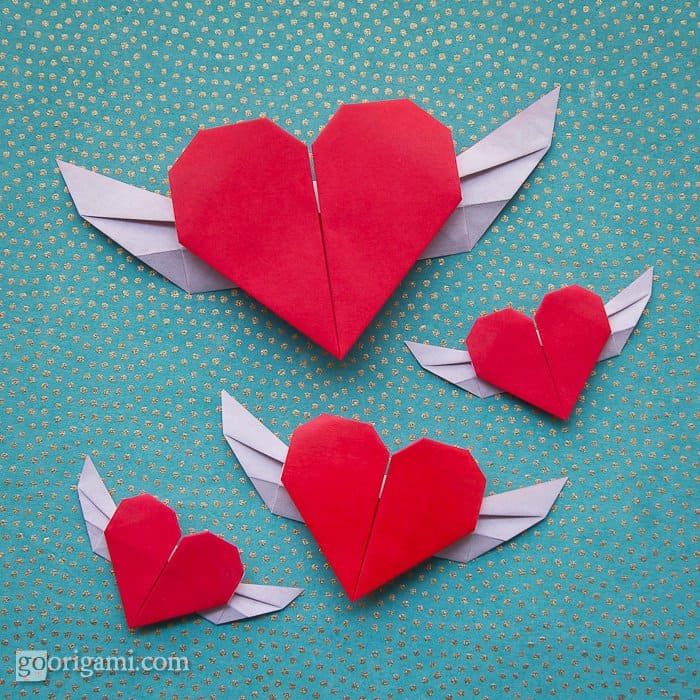 Flying Origami Hearts (via Go Origami)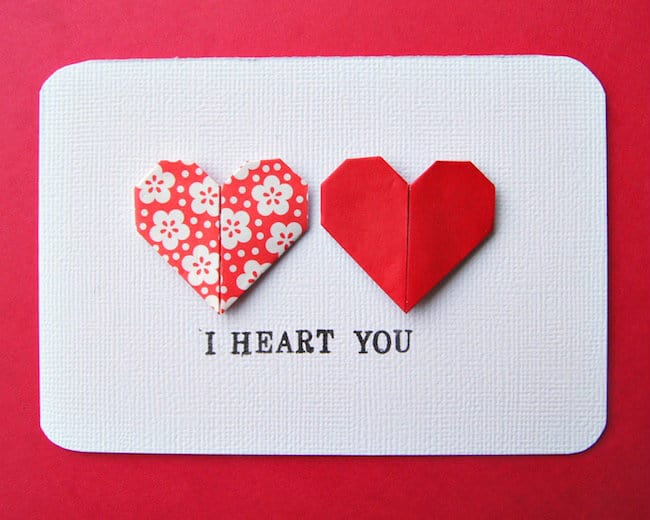 Origami Heart Valentine Cards (via Omiyage)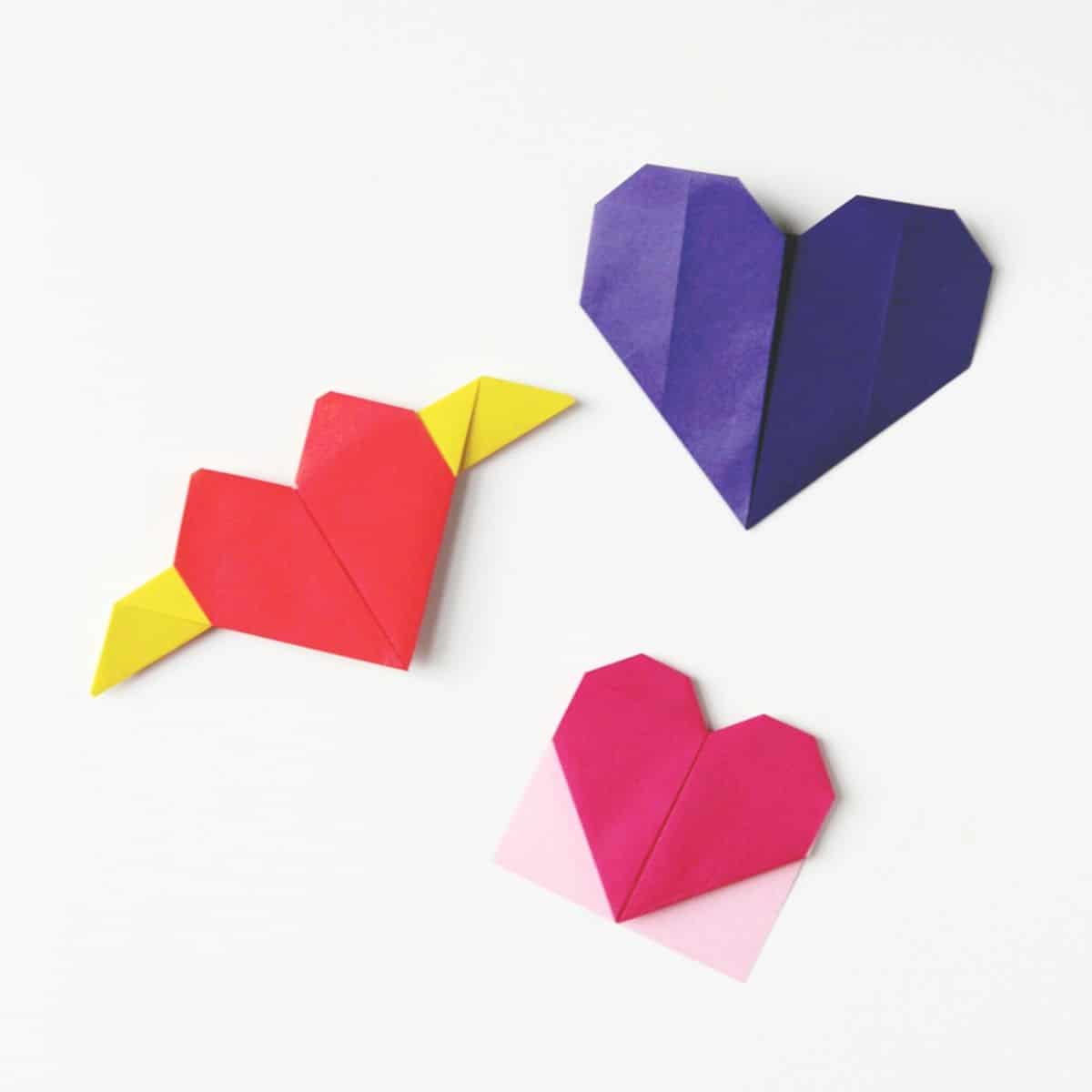 Origami Hearts 3 Ways (via Gathering Beauty)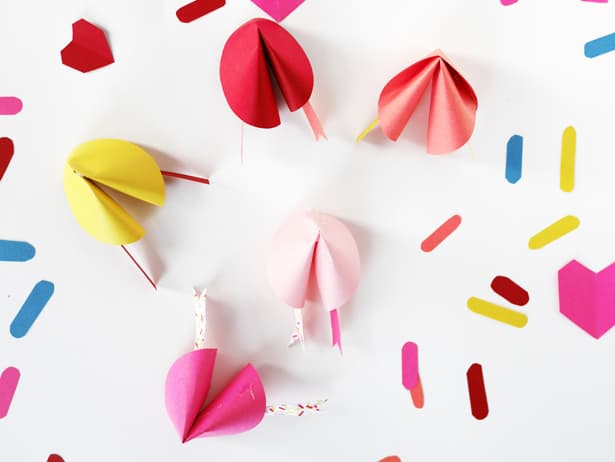 Valentine Paper Fortune Cookies (via hello, Wonderful)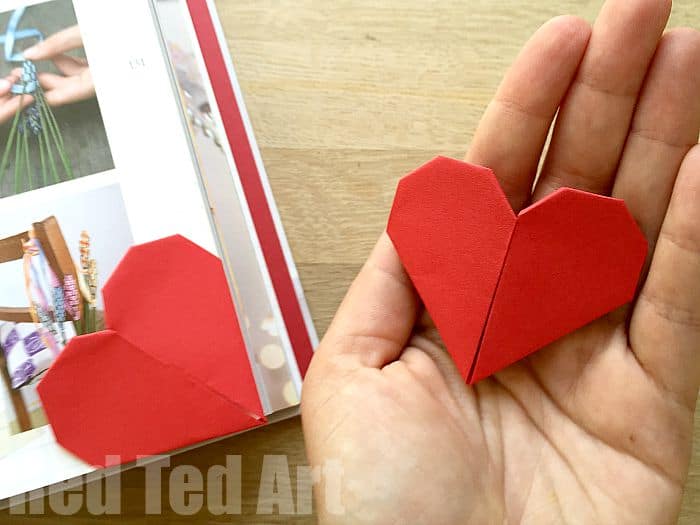 Kirigami Heart Bookmark (via Red Ted Art)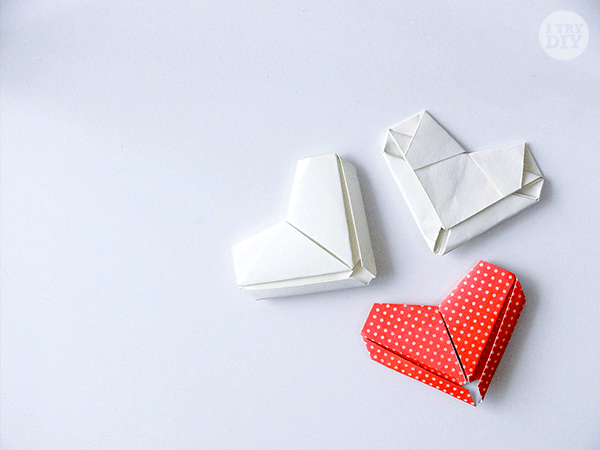 Origami Heart Love Letters (via I Try DIY)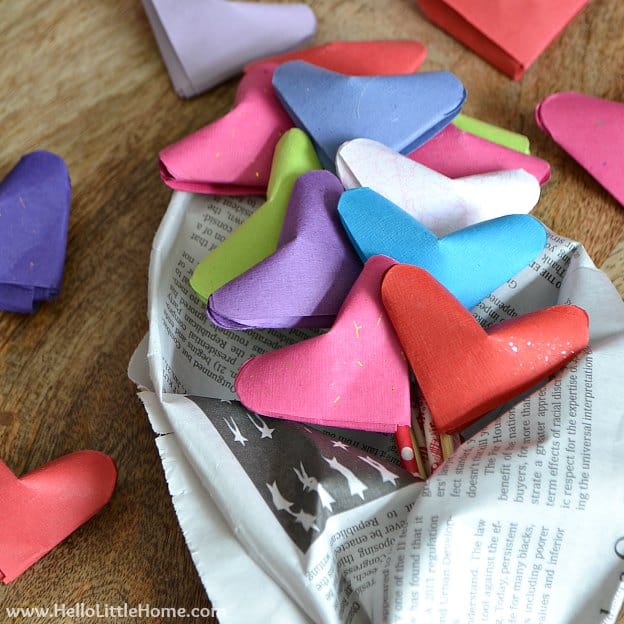 Puffy Paper Heart Bouquets (via Hello Little Home)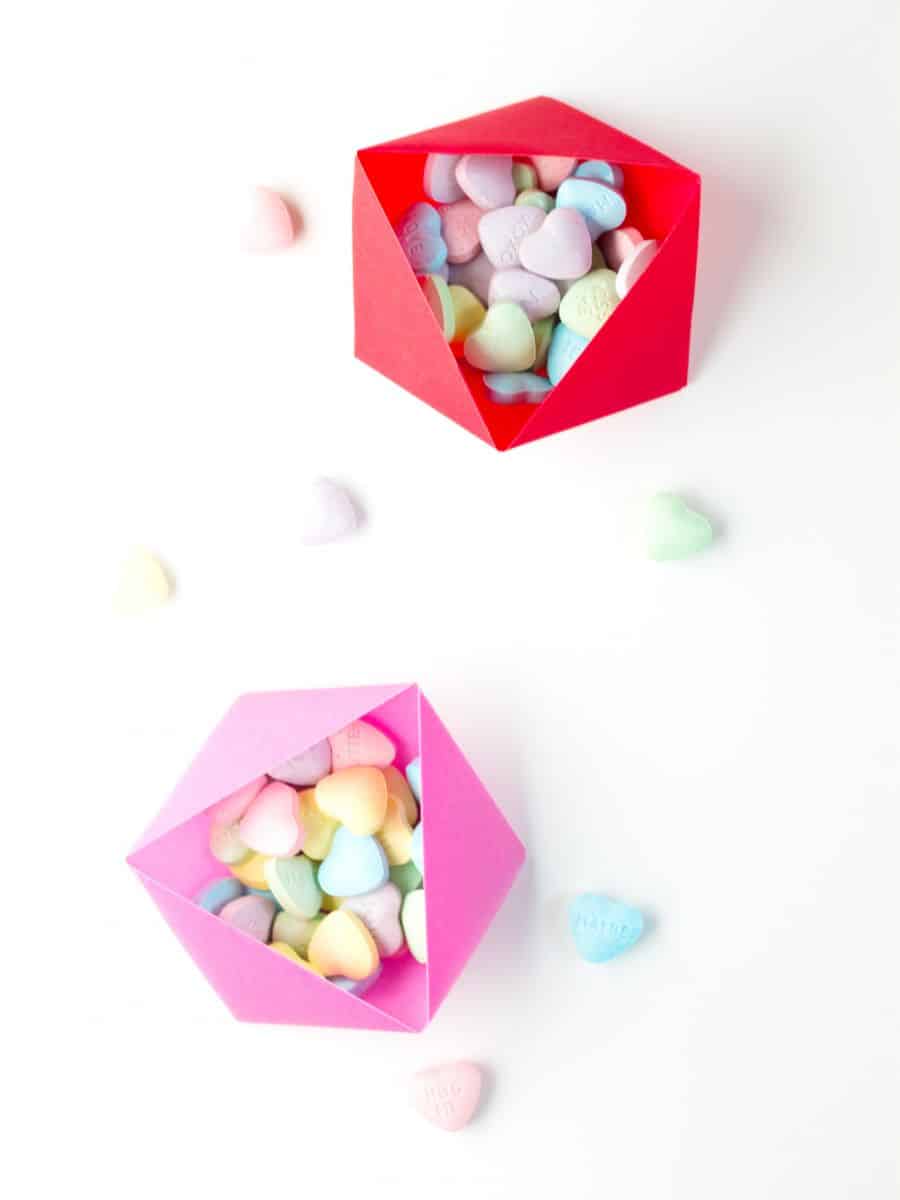 Origami Candy Boxes (via Vitamini)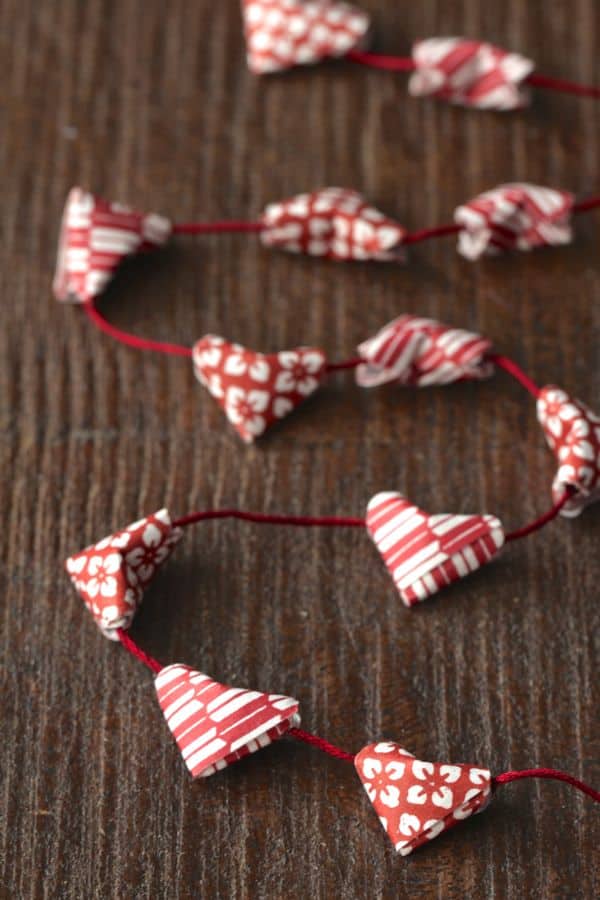 Origami Heart Garland (via Alyssa & Carla)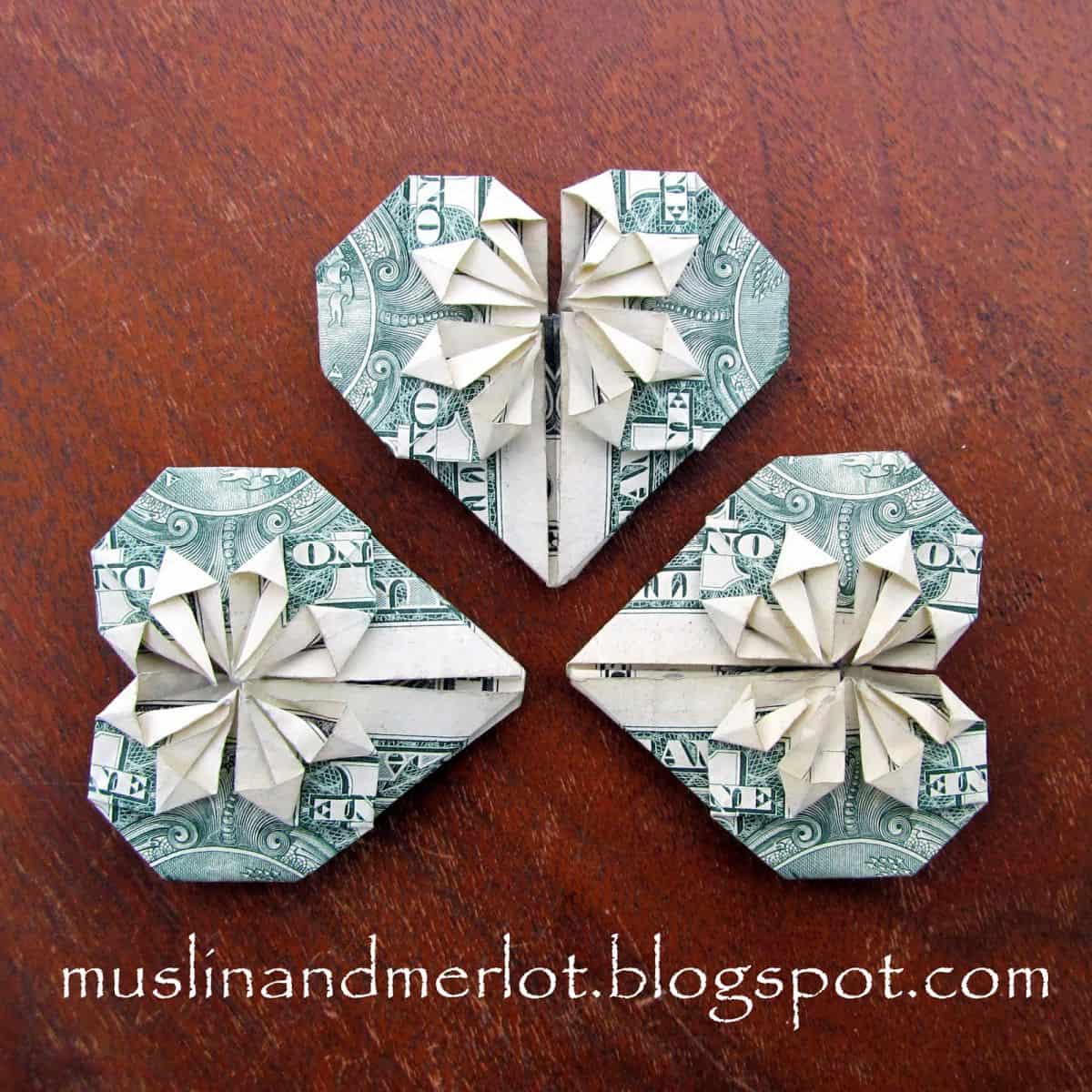 Dollar Folded Hearts (via Muslin and Merlot)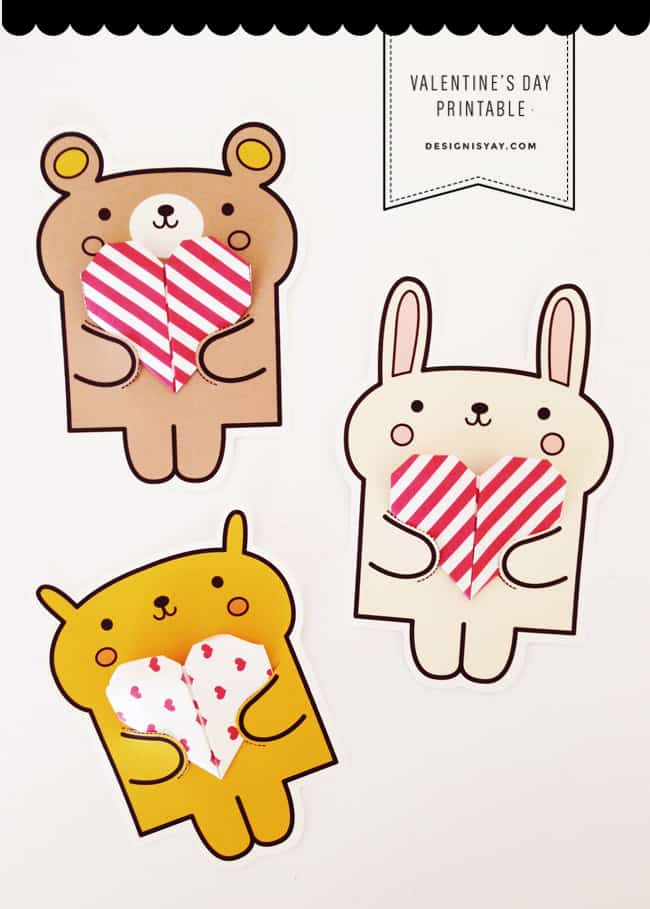 Valentine Animal Cards (via Design is Yay)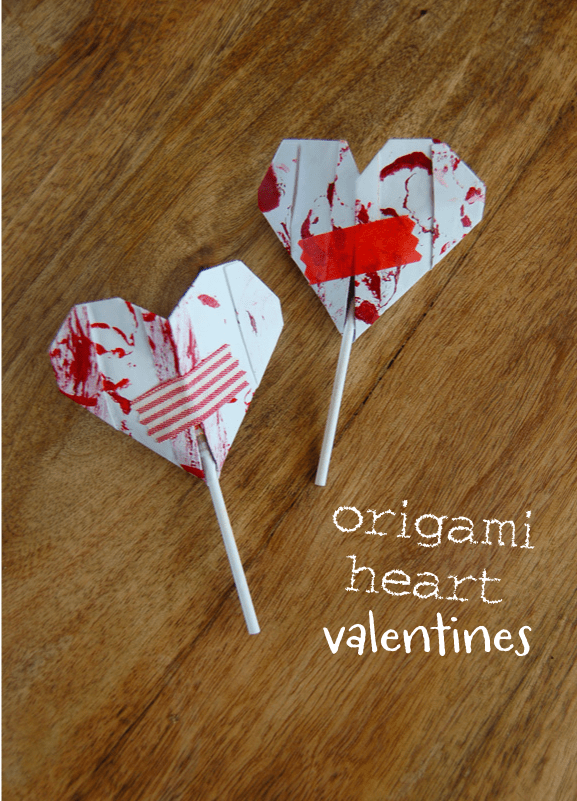 Origami Heart Valentine Pops (via Five and One)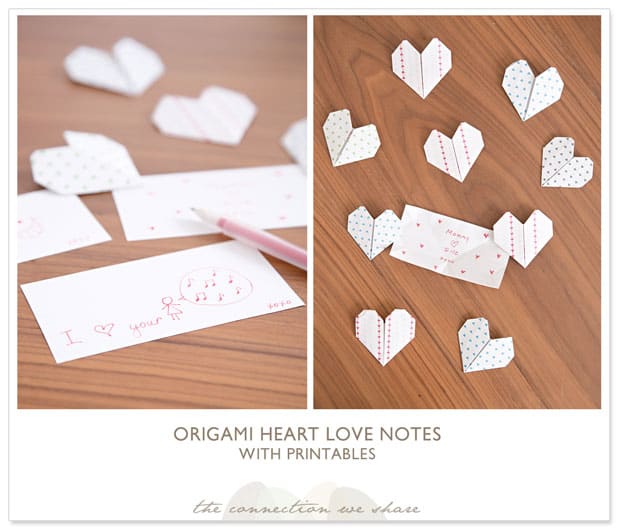 Origami Love Notes with Free Printables (via The Connection We Share)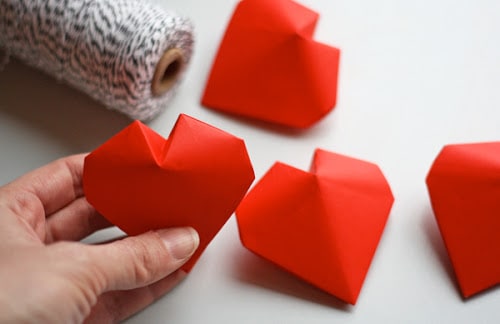 3D Origami Hearts (via How About Orange)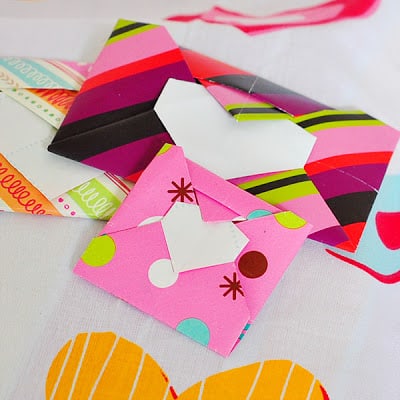 Origami Heart Envelopes (via The Cheese Thief)
Check out more fun Valentine projects for kids!