Looking for ideas for your kids' Halloween class party or throwing an epic bash this year? Here are 15 easy and cute Halloween treats. From simple ideas like candy corn marshmallows, 1-minute monster sticks and mummy donuts with just 2 ingredients, these adorable Halloween treats won't take hours to prep, giving you more time to enjoy this fun-filled holiday with the kids.
Take a look at tons more Halloween ideas for kids here!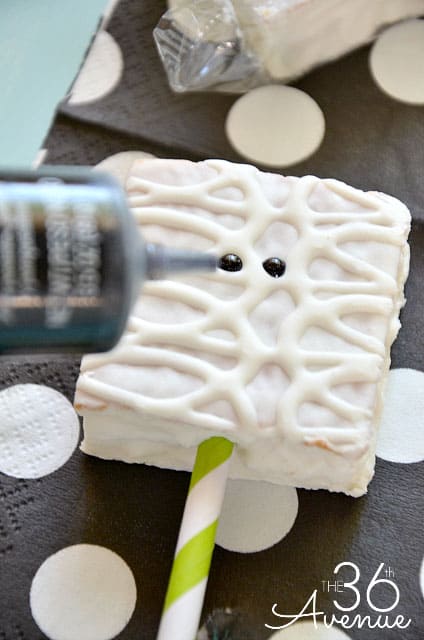 Monster Pops (via The 36th Avenue) With some purchased mini cakes, straws and cake decorating supplies, you'll have yourself some delightful monster pops in about a minute's time.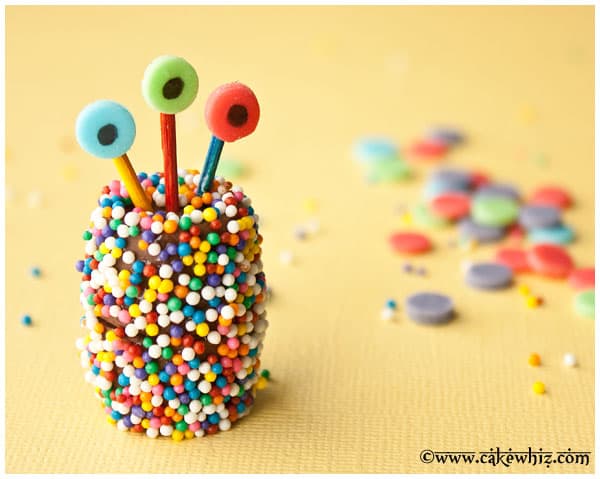 Chocolate Monsters (via Cake Whiz) Rolo chocolate candies make this adorable treat easy to make. Create different sizes to make a monster family!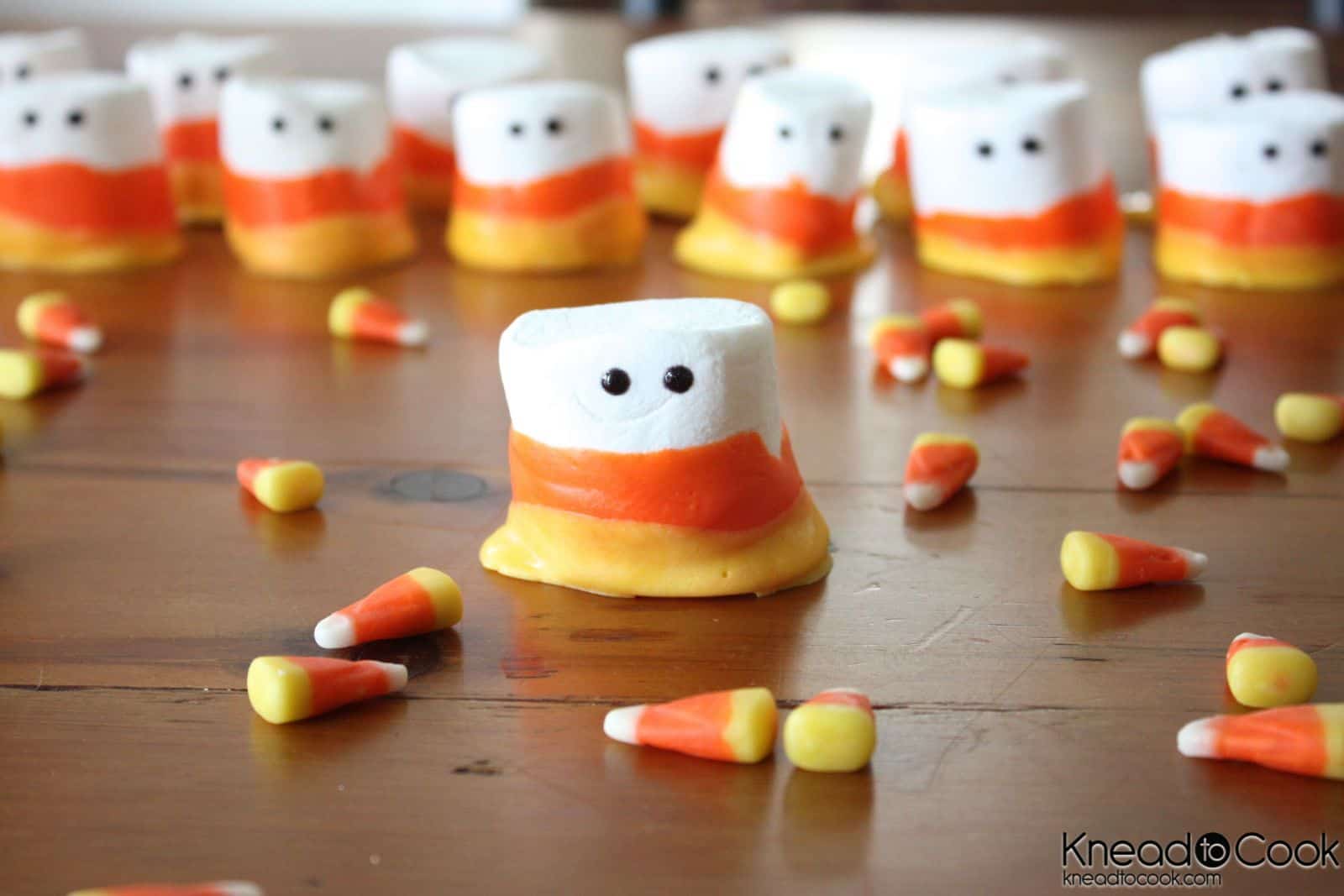 Candy Corn People (via Knead to Cook) Take inspiration from an iconic Fall and Halloween candy to make these cute two-tone marshmallow ghosts.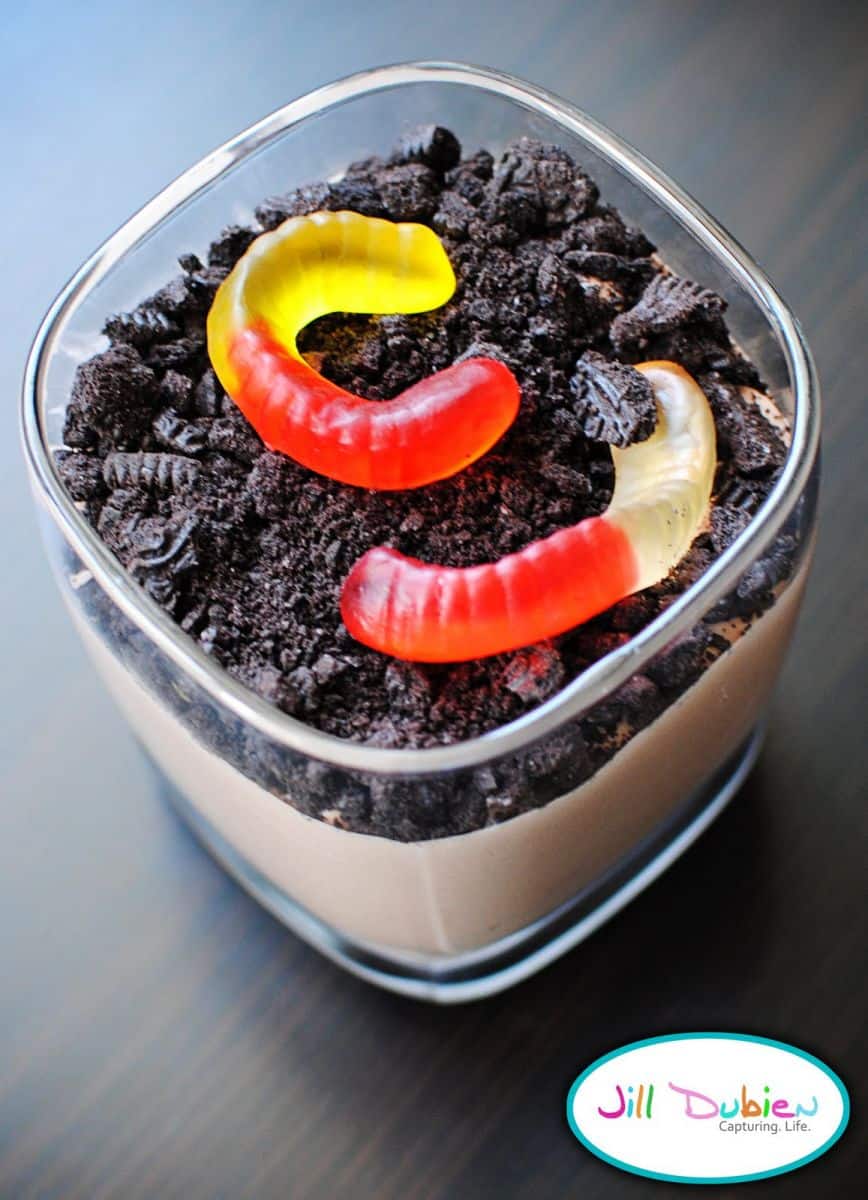 Dirt Worms (via Meet the Dubiens) Instant pudding makes it easy to whip up this creepy crawly dessert.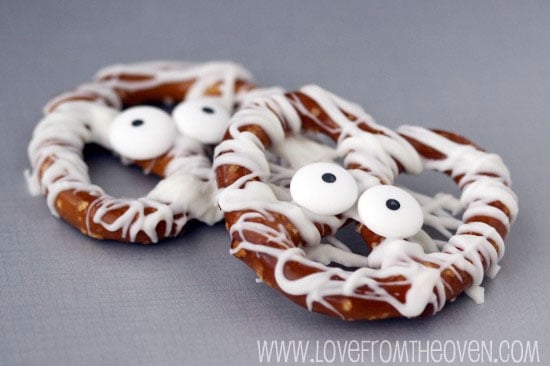 Mummy Pretzels (via Love From the Oven) Several Halloween decorated pretzel ideas are presented in this tutorial but we think these simple chocolate drizzled ones with googly eyes are the simplest to make – and are the cutest!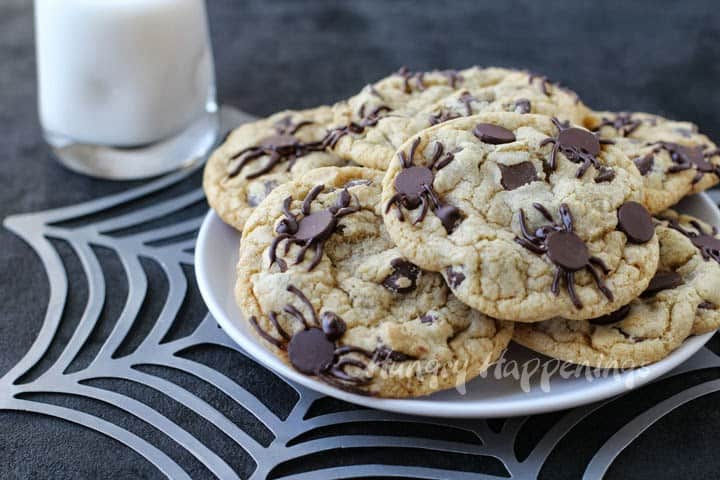 Spider Chocolate Cookies (via Hungry Happenings) Beware – reach for one of these cookies and you might screech at the sight of these chocolate chip spiders.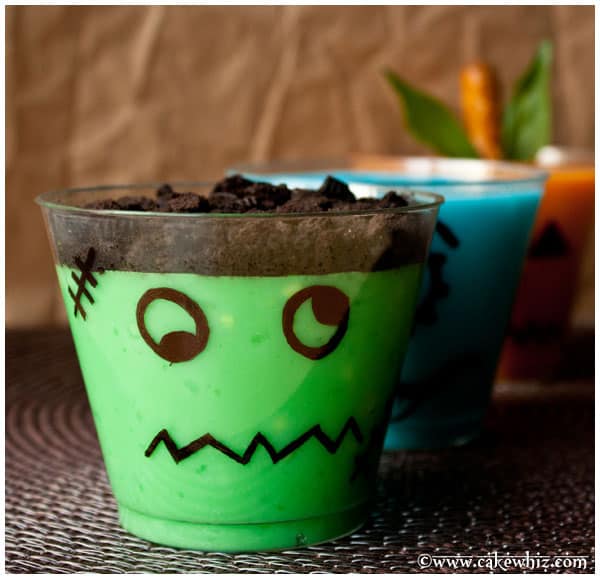 Spooky Pudding Cups (via Cake Whiz) Decorate your own spooky faces with these easy colored pudding cups.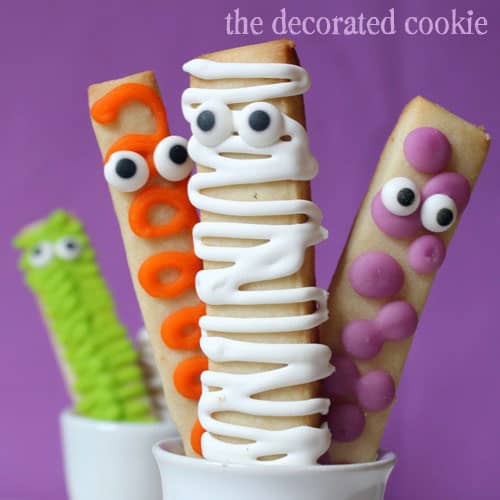 Monster Cookie Sticks (via The Decorated Cookie) Bake cookie dough into sticks and have fun decorating your own bright and colorful monsters.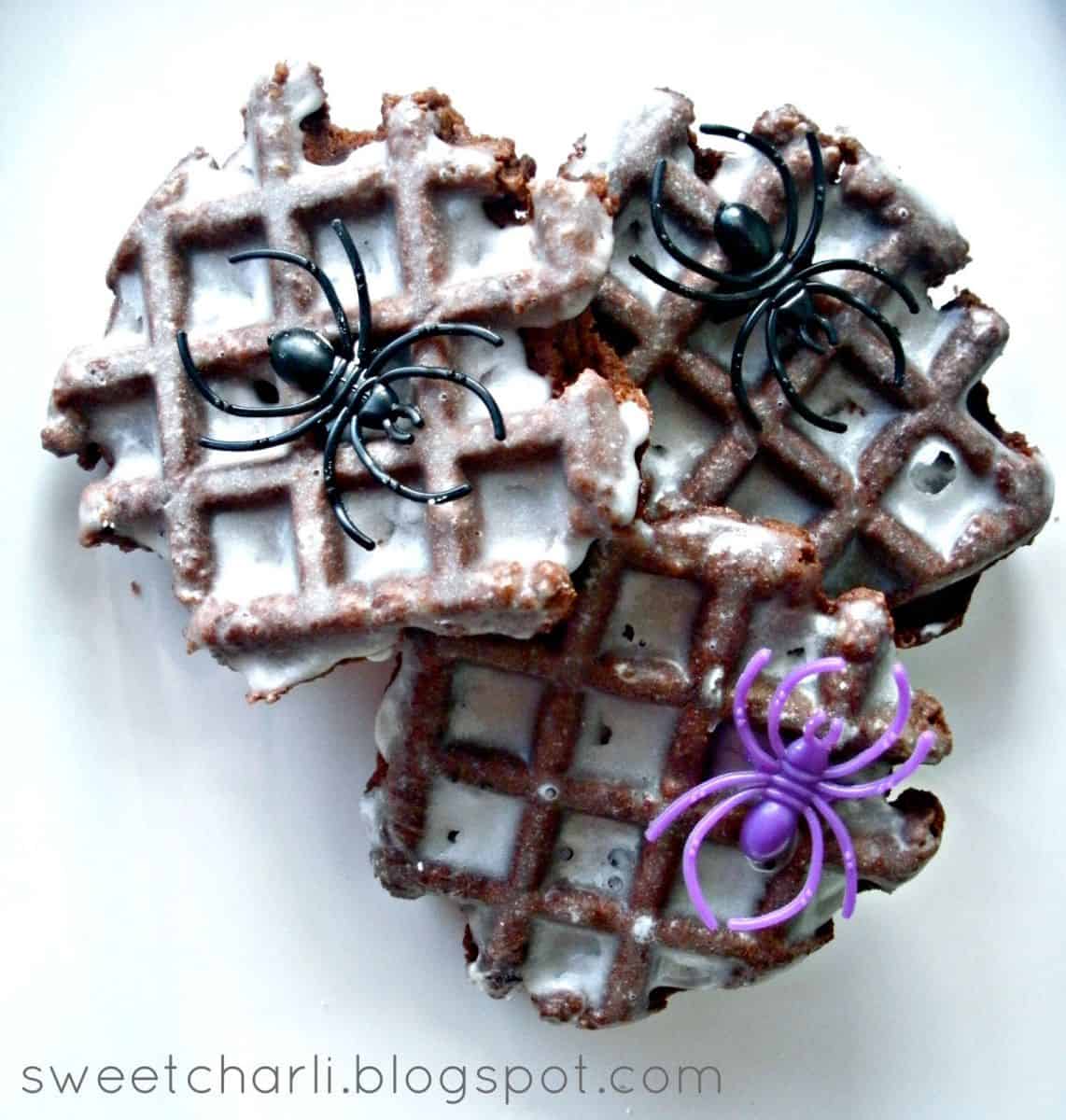 Chocolate Waffle Cookie Spiders (via Sweet Charli) Simply decorate this easy chocolate cookie recipe with spider figurines for an instant crawly treat.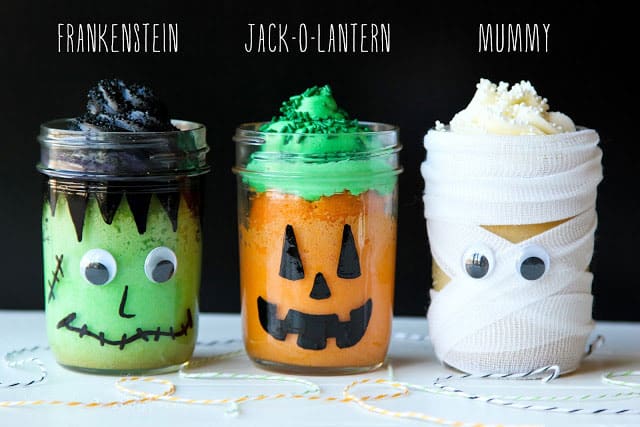 Mini Halloween Mason Jar Cakes (via Lil Luna) Cake mix makes it a breeze to put these mini monster jars together- perfect for handing out as favors.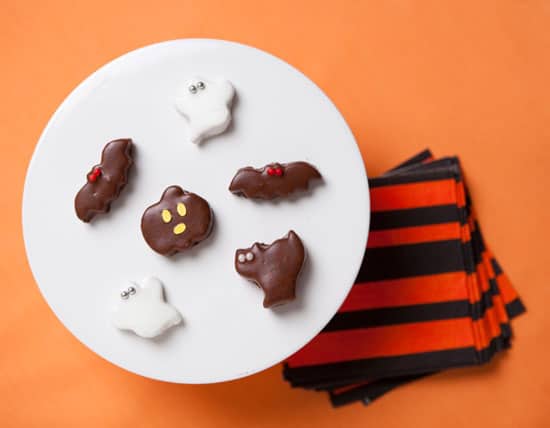 Peanut Butter Bats and Cats (One Charming Party) These chocolate covered treats only take 4 simple ingredients to put together.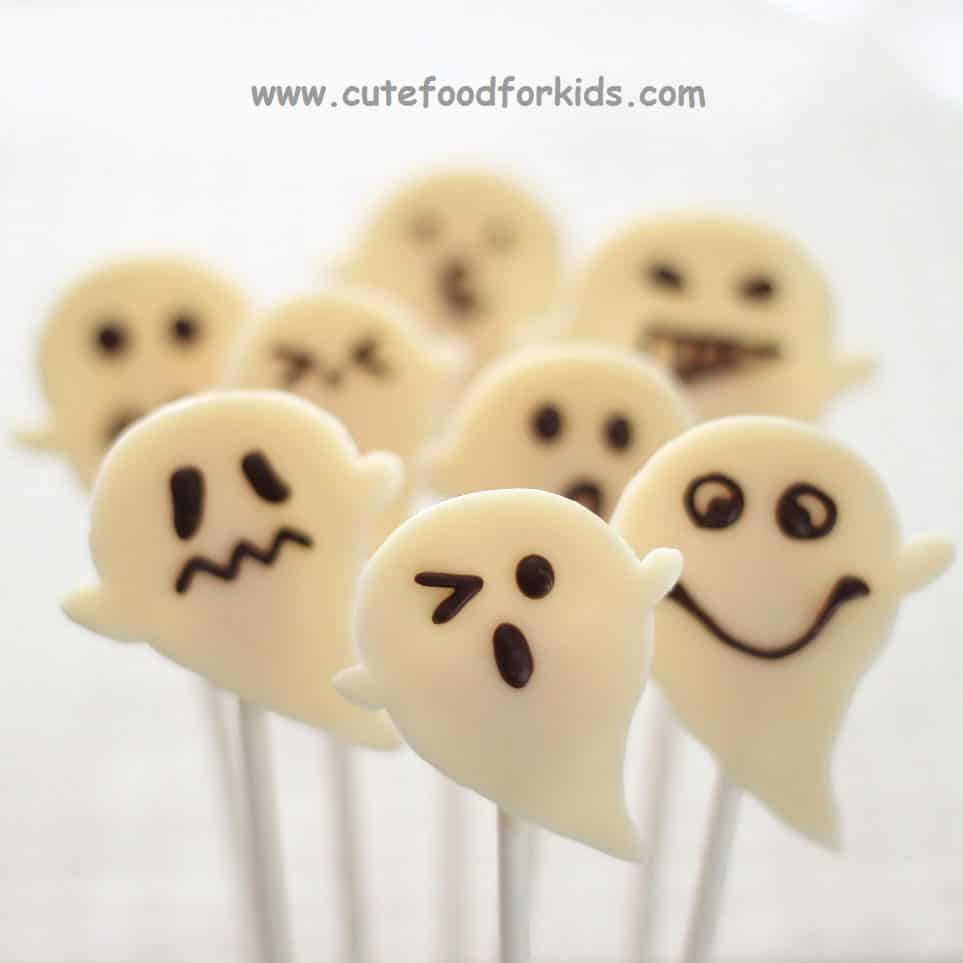 Chocolate Ghosts (via Cute Food for Kids) Melt two types of chocolate to make these easy spooky sweet ghosts on a stick.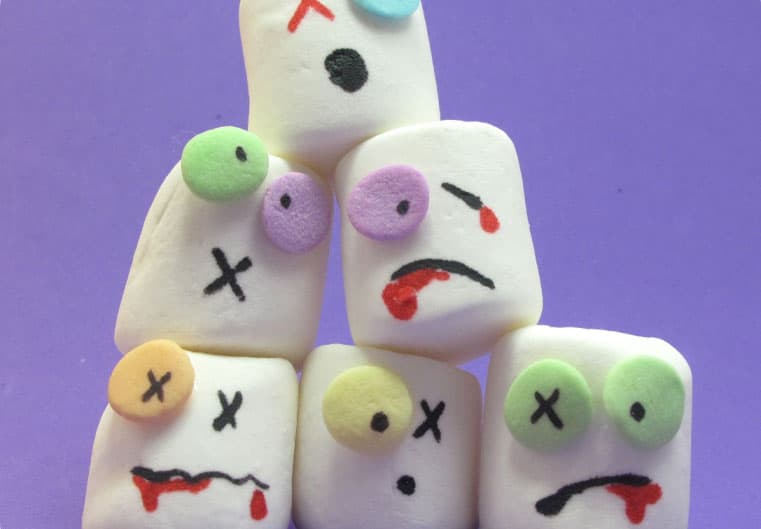 Marshmallow Zombies (via The Decorated Cookie) Edible writing pens make it simple to draw on these scary zombies on marshmallows.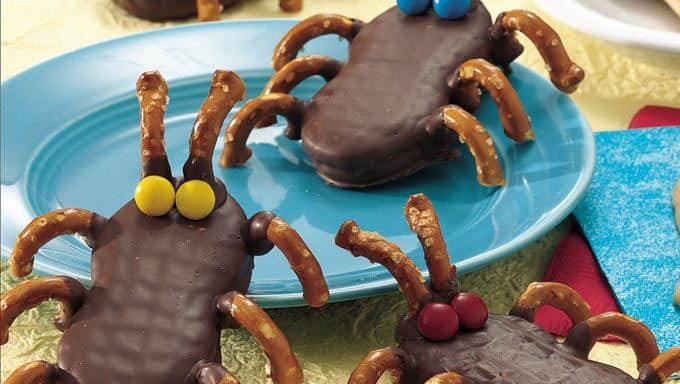 Cute Bug Cookies (via Tablespoon) Purchased peanut butter filled cookies make easy bodies for these bug shaped treats – which only require 4 ingredients.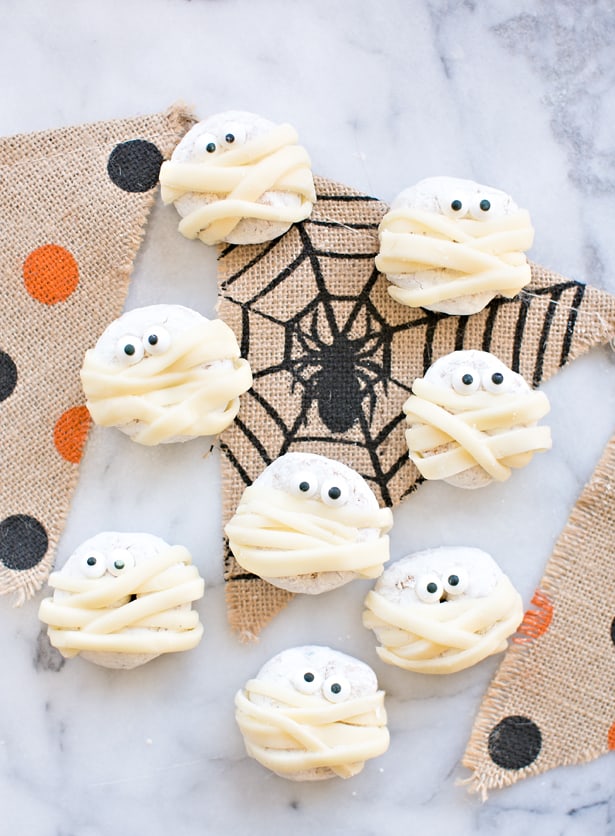 Mummy Donuts (via hello, Wonderful) Store bought mini donuts are your friends here to make these super easy mummy donuts.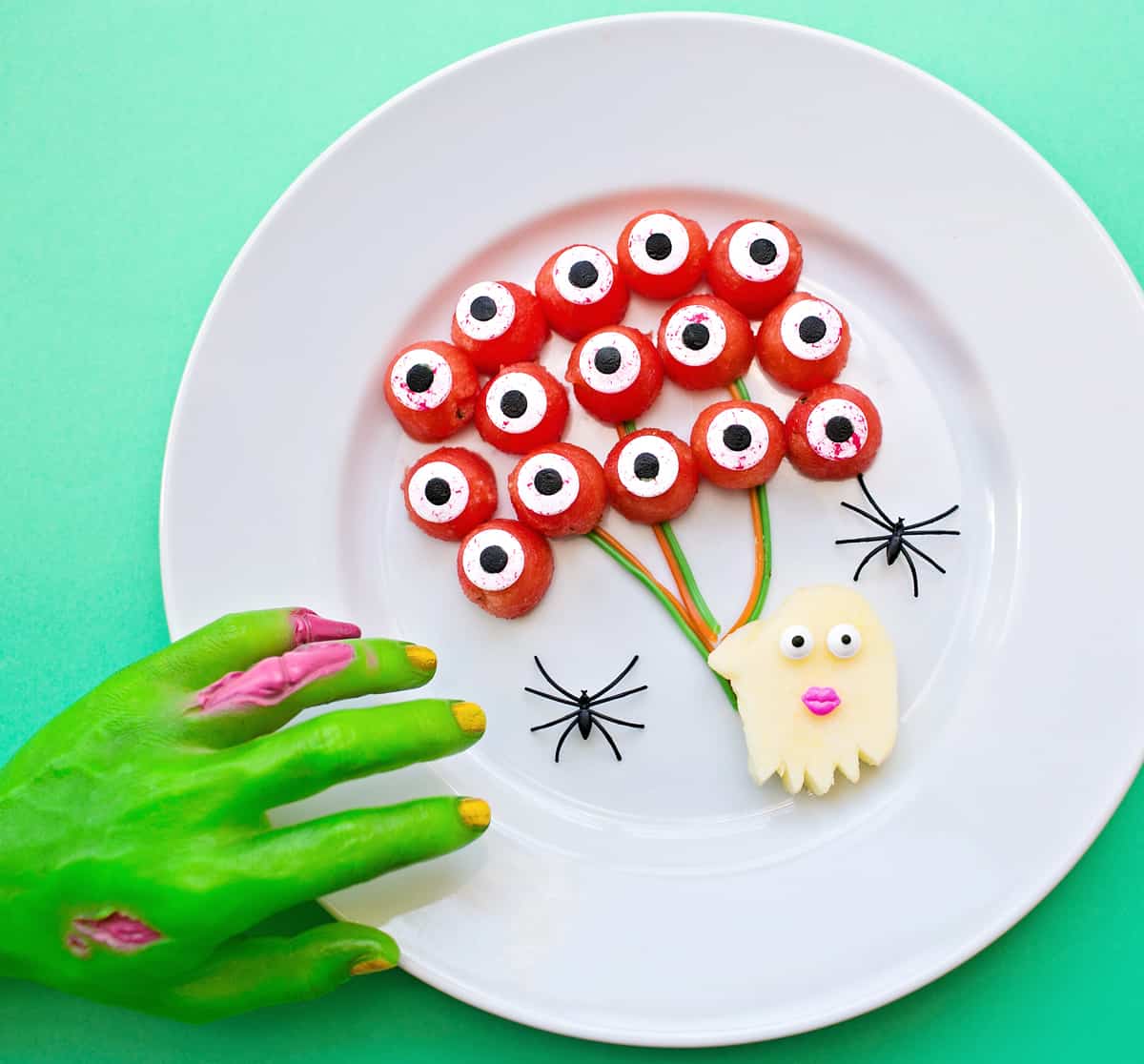 Apple Ghost and Watermelon Zombie Balloons (via hello, Wonderful)
A fruity and spooky twist for your Halloween fruit plate this year!
Check out more spooktacular Halloween ideas for kids!