With fall in full swing, nothing beats relaxing on the couch with a cozy mug of something warm and sweet like hot cocoa. But what if you could turn your mug treat up a notch? It turns out you can with these cozy and delicious mug cake recipes. These are the perfect single serving sizes for when you crave something sweet, but don't want to spend extra time in the kitchen.
Mug cakes are fun for celebrating those everyday celebration with your kids – a job well done on homework or sports, for example. Or how about making each person in the family their favorite cake at the same time? We've rounded up 10 popular cake flavors to cater to everyone's taste preference – from brownie, apple, funfetti, pumpkin, carrot, snickerdoodle, and more.
Do you have a favorite mug cake recipe?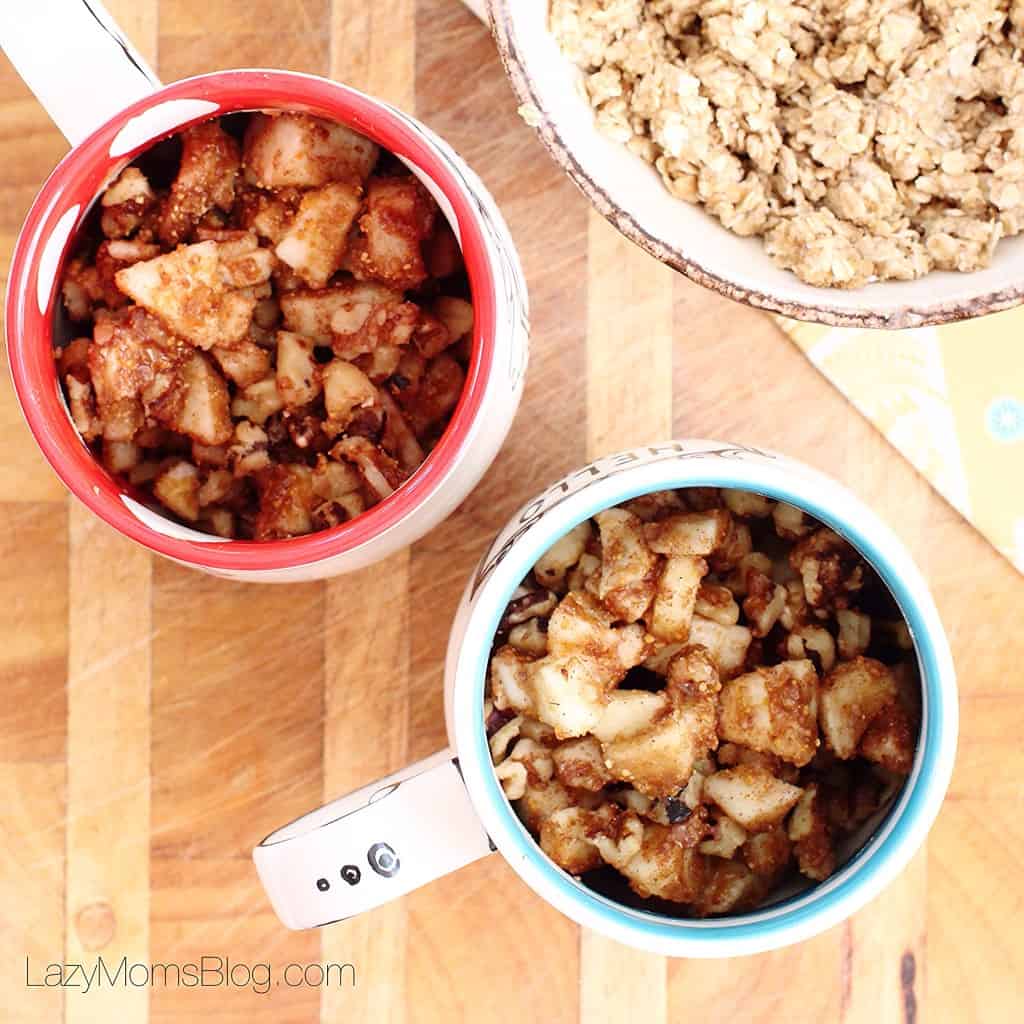 Apple Crumb Mug Cake (via Lazy Moms)
Three minutes is all it takes to make this apple fall treat, yes please!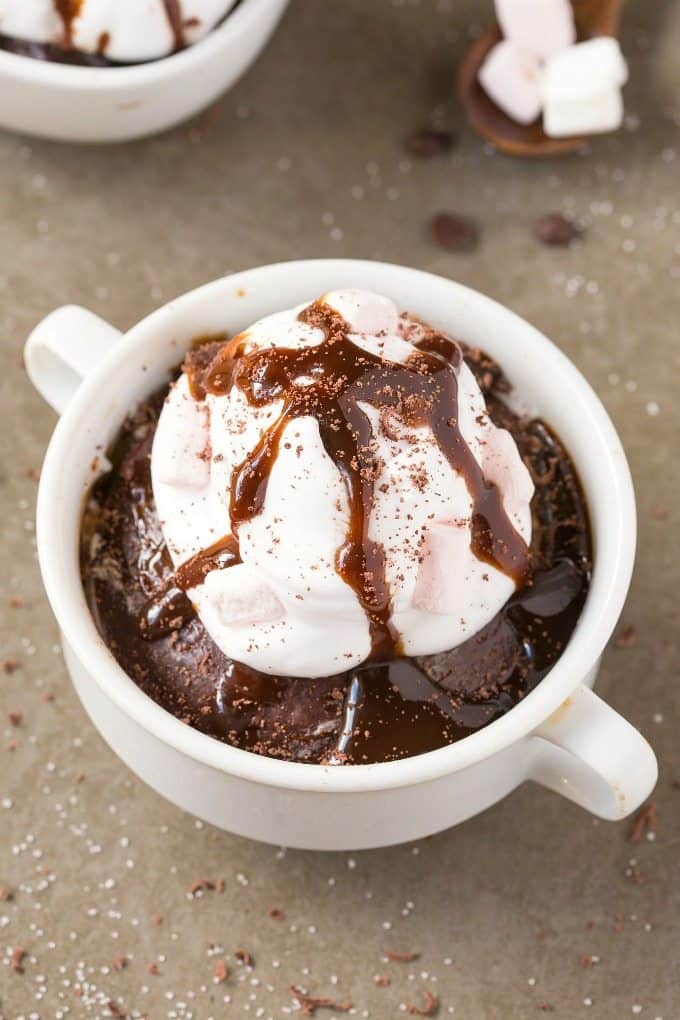 Hot Chocolate Mug Cake (via The Big Man's World)
This low-carb dessert is exactly what you'd imagine would happen when hot chocolate turns into cake.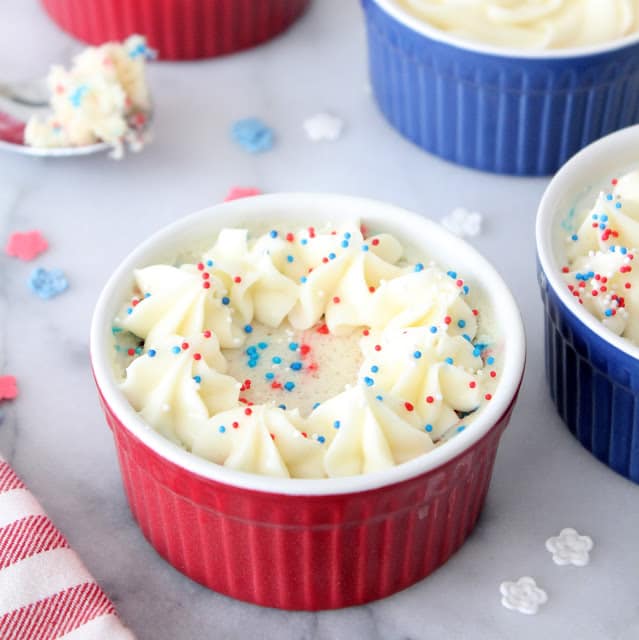 Sprinkles Cake (via Cherry Tea Cakes)
When you need to celebrate the little moments, this sprinkle cake is just the thing, especially topped with delicious cream cheese frosting.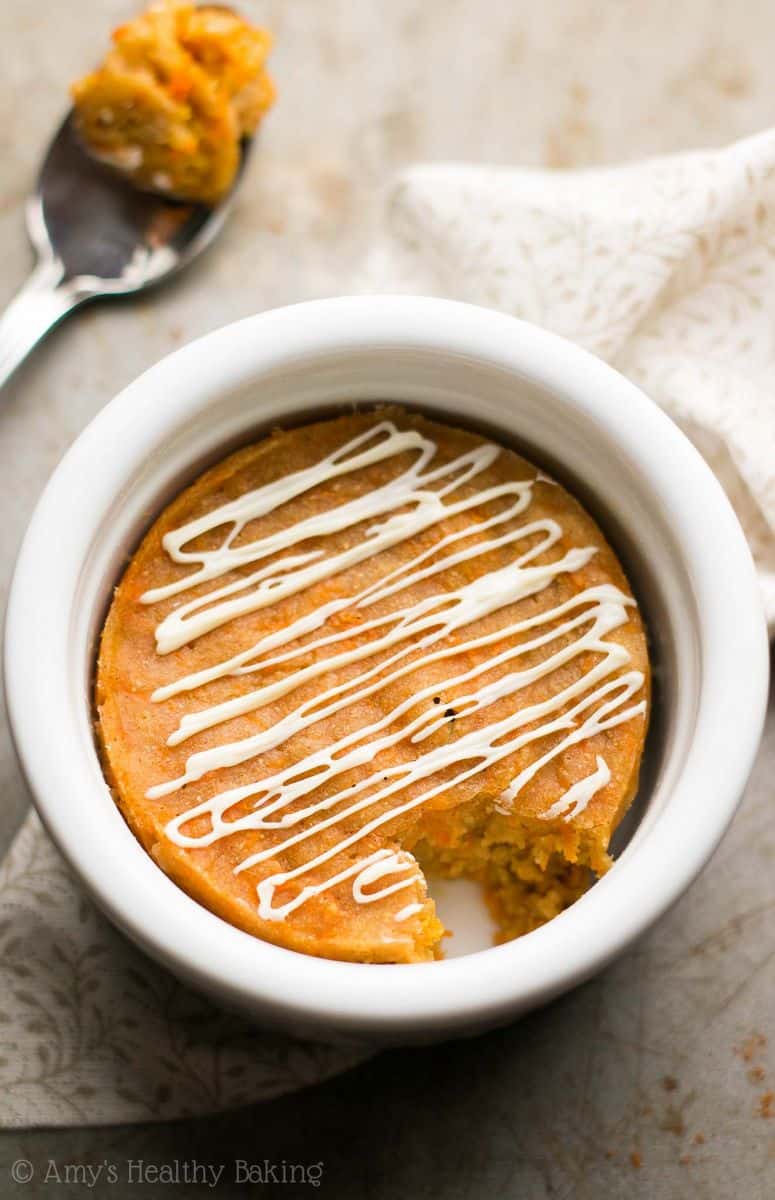 Skinny Carrot Mug Cake (via Amy's Healthy Baking)
For when you want a lighter treat, this 'skinny' carrot cake fits the bill and has no eggs or butter, with all the flavors still intact.
Funfetti Mug Cake (via Kirbie's Cravings)
Who doesn't like funfetti anything? This delightful cake adds a splash of color and fun to your dessert!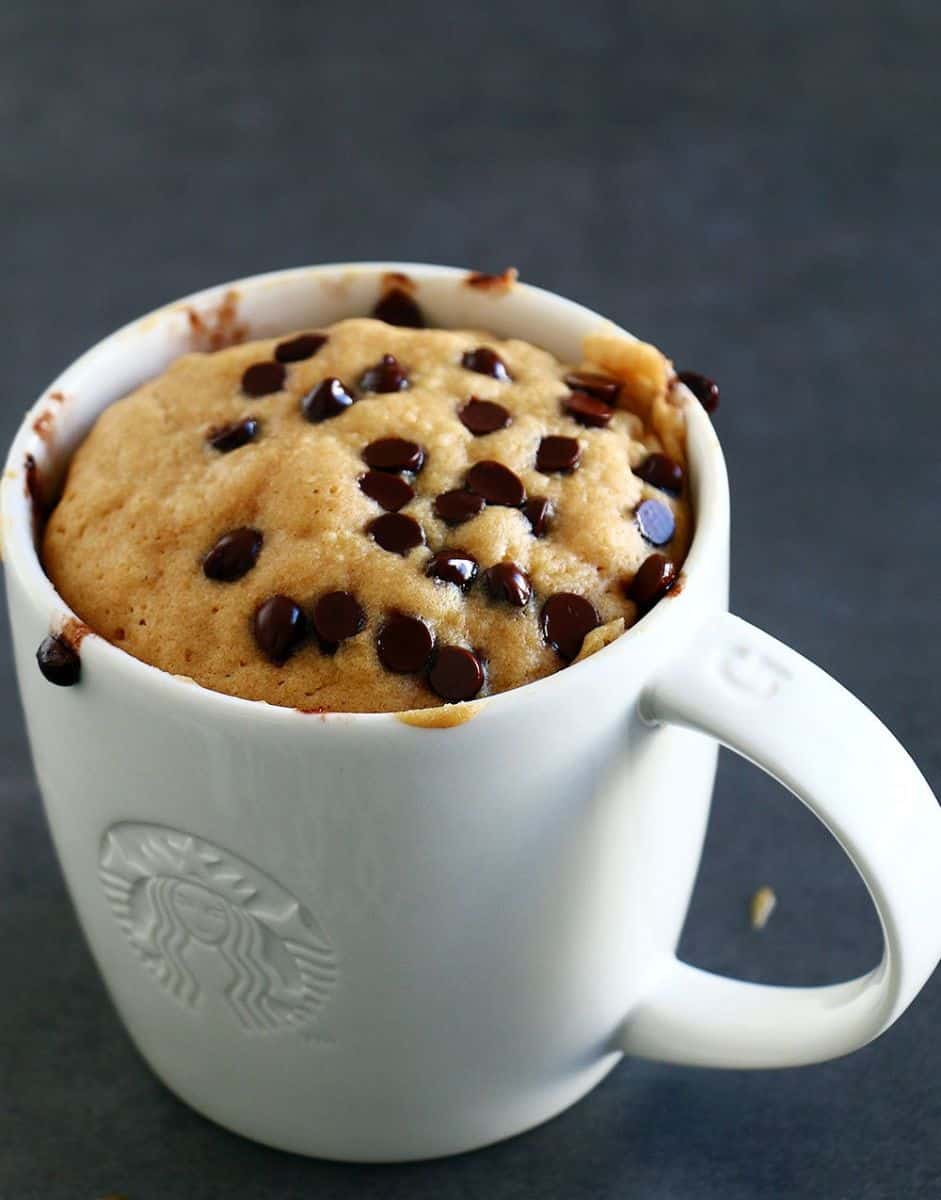 Peanut Butter Mug Cake (via Baking Ginger)
For the peanut butter lover in your family, this yummy cake is also gluten free if you have allergies.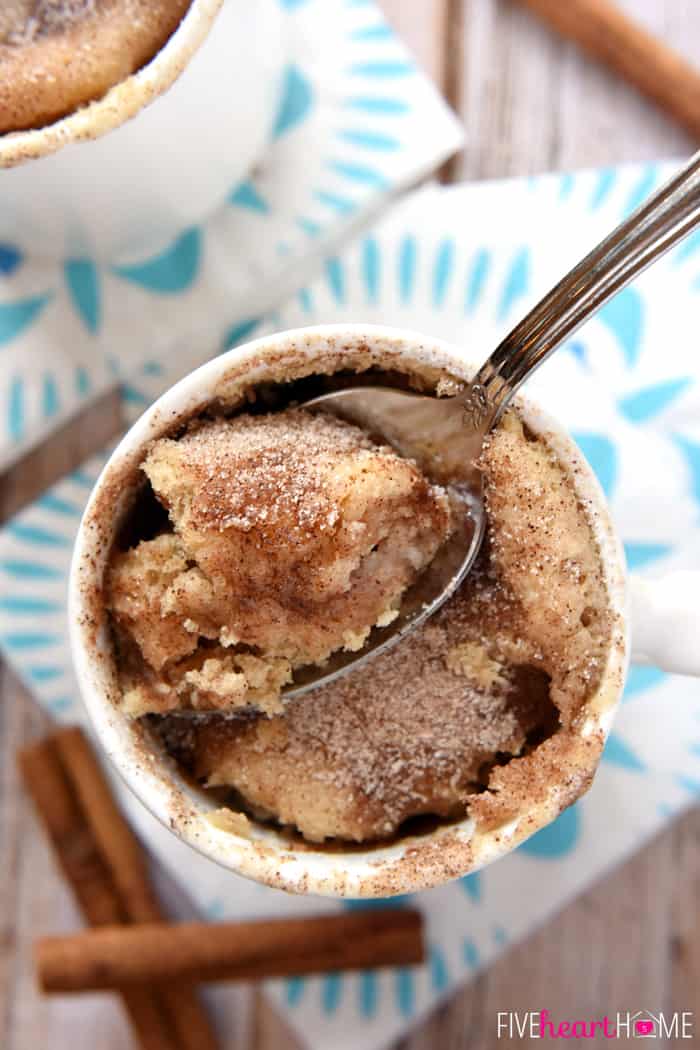 Snickerdoodle Mug Cake (via Five Heart Home)
Cinnamon, sugar and spice makes everything nice. Find out how to make this cookie version into a cake in just minutes.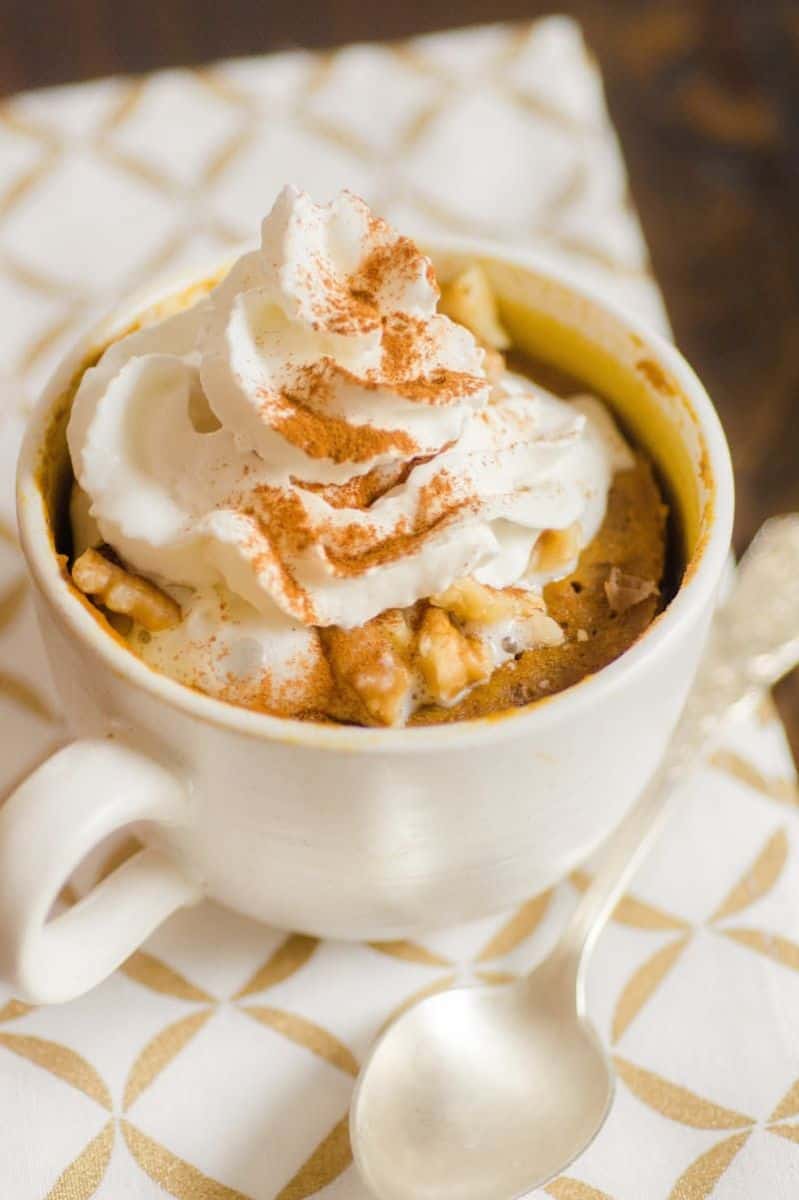 Pumpkin Pie in a Mug (via Kitchn)
The description had us at 'gingersnap crust.' Make this delicious fall dessert if you can't wait for Thanksgiving!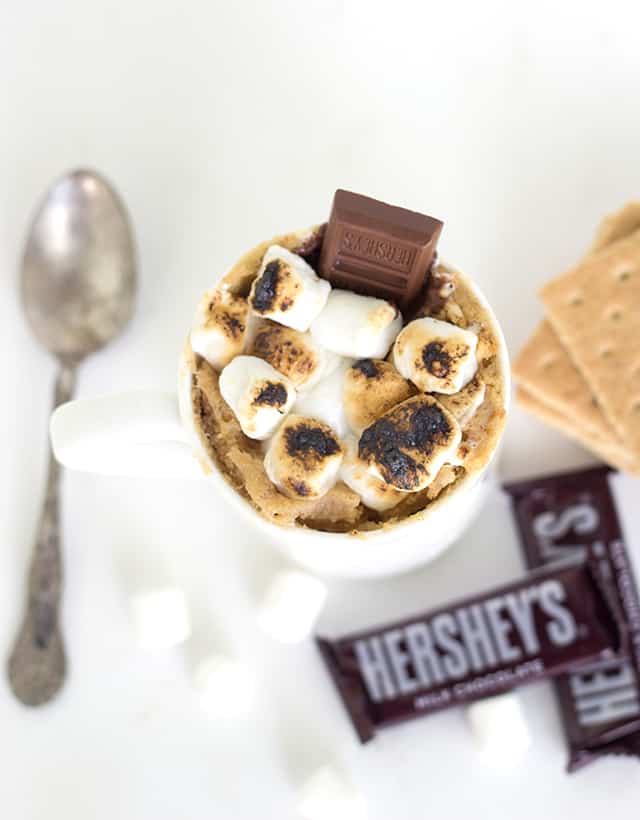 S'Mores Mug Cake (via Cookie Dough and Oven Mitt)
A campfire treat turned into one yummy single serve cake so you don't have to share.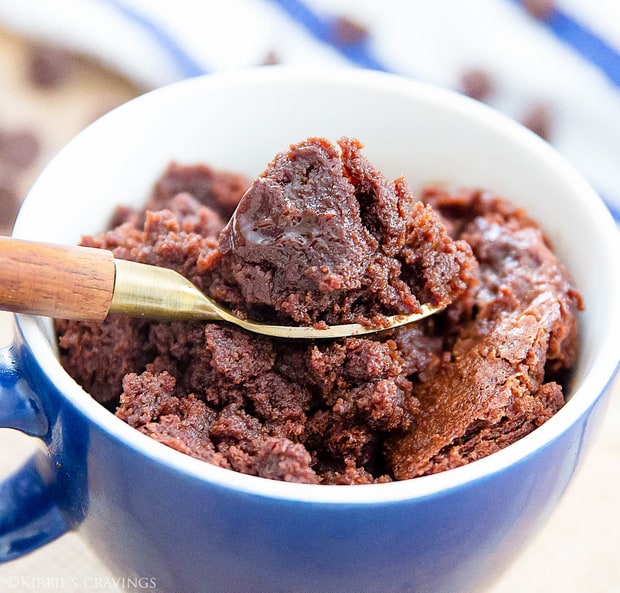 Brownie Mug Cake (via Kirbie's Cravings)
The next best thing to cake is brownies, so why not combine the two to make this gooey dessert.
Have you tried making mug cakes before? Check out more yummy eats for kids!