Twinkle twinkle little star…chance are this is one of the first songs you've sung to your kids. My kids are mesmerized by anything star shape and it's no surprise why. Stars are magical, playful and a brilliant way to decorate or make something that's bright and dazzling. Check out these twinkly star crafts which will have you making anything from garlands, ornaments, paper kites, magical wands, and even instruments!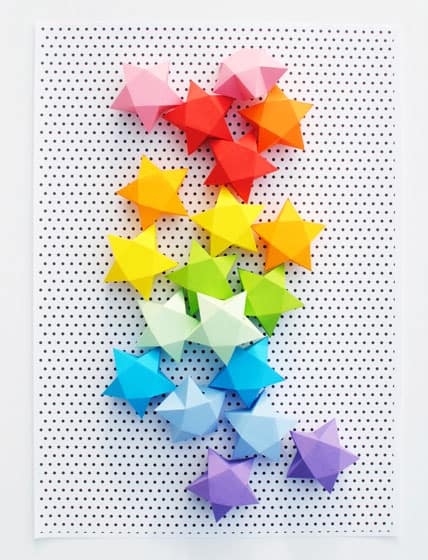 Paper Folded Stars (via Mini Eco) These colorful paper straws can be folded from tiny to large shapes (3 templates are included) and strung as garlands, mobiles or ornaments to add a bright pop of color to any kids' room.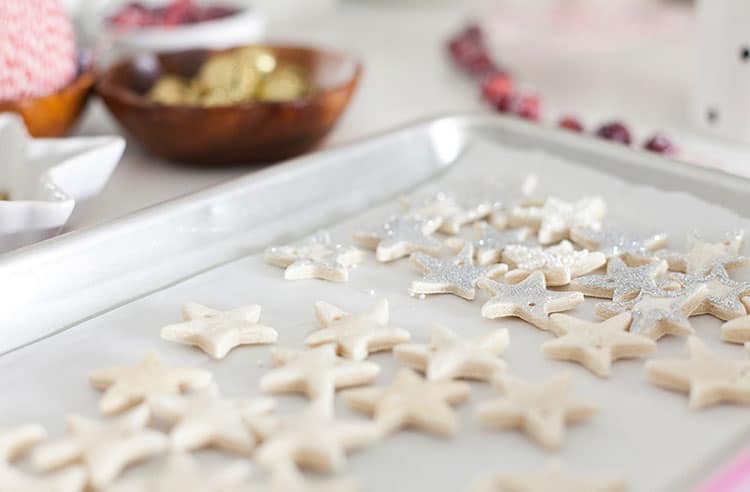 Star Salt Dough Ornaments (via Freutcake) Salt dough is an easy dough to whip up for some fun rolling and stamping – such as these decorative stars. These almost remind me of star "cookies" that kids can pretend making and decorating.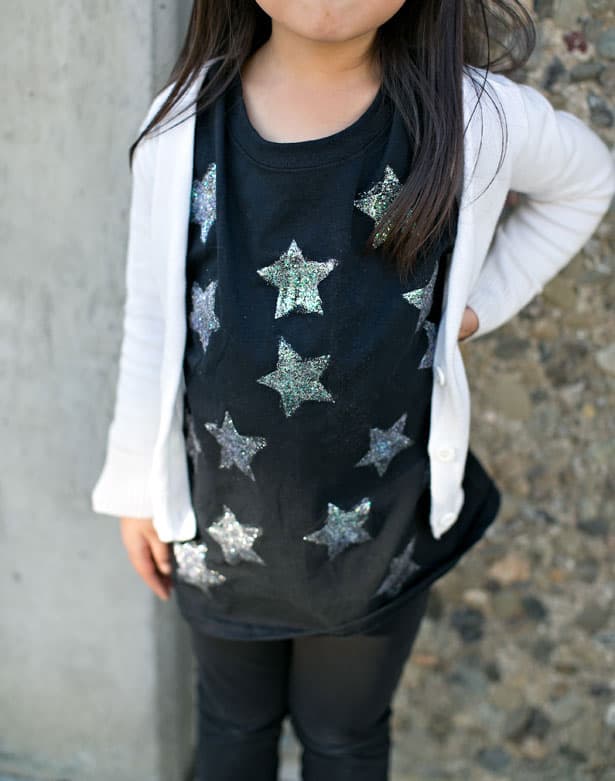 Easy Star Glitter Tee (via hello, Wonderful) Here's our 5 minute tutorial on creating an easy, glittery star tee for your kids for some sparkly style.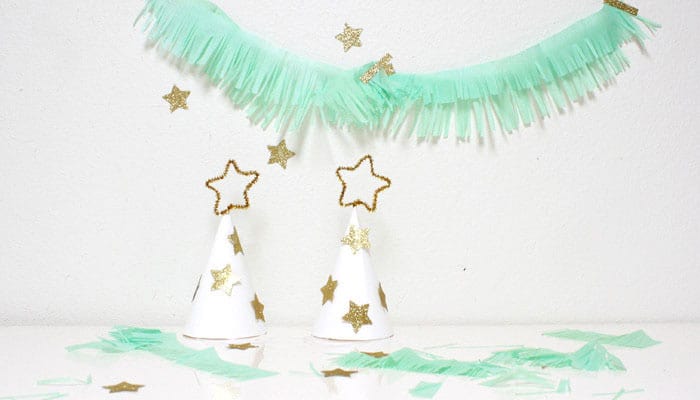 Star Party Hats (via Wayfair) These sparkly star hats are so festive for a celebratory party or cute just for your fairy princess.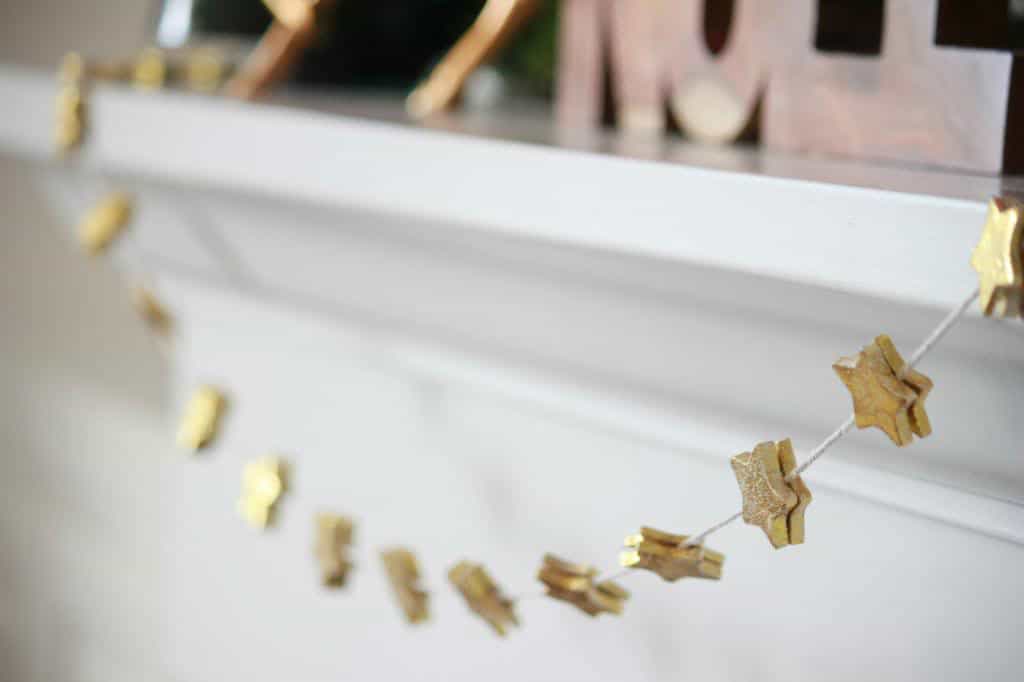 Clay Star Garland (via Delighted Momma) Here's a simple polymer clay garland that will add lots of shine and sparkle to your kid's room.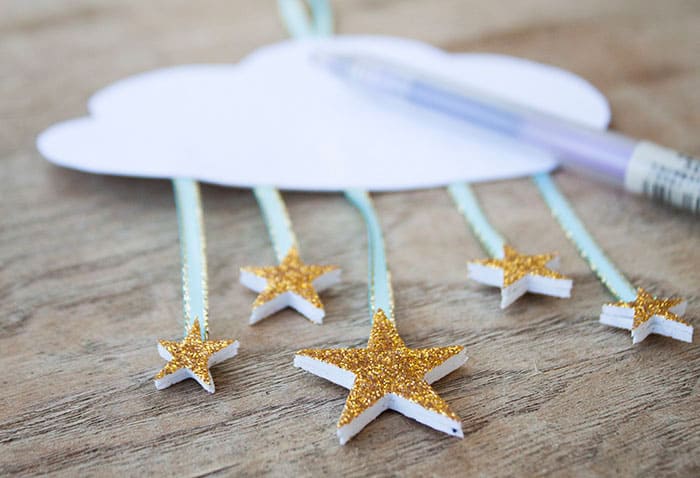 Cloud and Star Card (via Pretty Prudent) With all those birthday parties to attend, here's a sweet little card your kids can create to make the birthday guest feel like a star.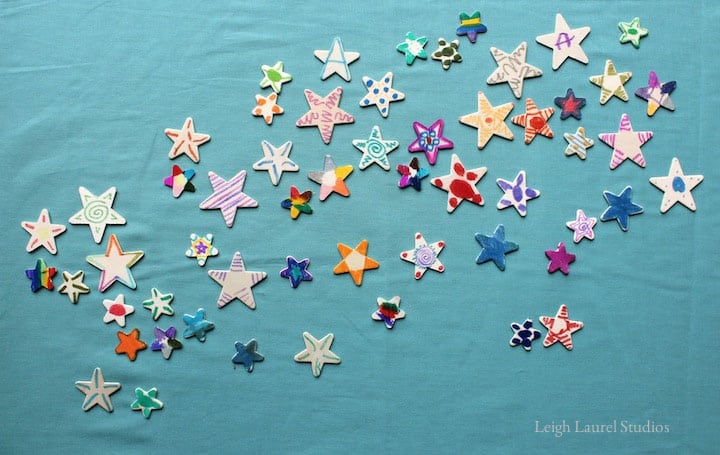 Coloring Wooden Stars (via Leigh Laurel Studios) I love this simple idea. Give your kids wooden stars and see what magical designs they make – so simple and fun!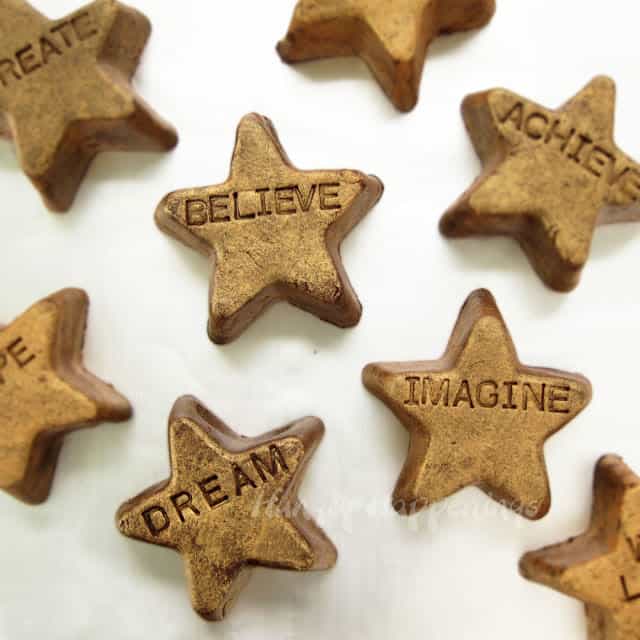 Fudge Gold Stars (via Hungry Happenings) When the kids are extra good or have accomplished something extraordinary, give them one of these delicious gold fudge stars, complete with inspirational sayings.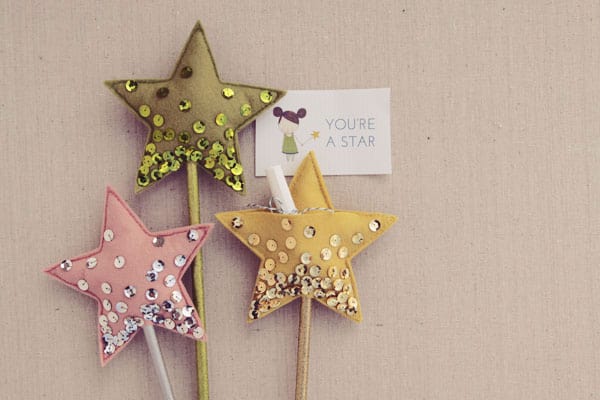 Sequined Felt Star Wands (via Heartmade) We all know our kids are stars, but it doesn't hurt to be reminded with this cute sequined felt wand with a secret pocket and message.
Melted Bead Wands (via Artful Parent) Here's another fun way to make a wand that gives kids some hands-on fun. Melted beads create such beautiful and colorful swirls and designs.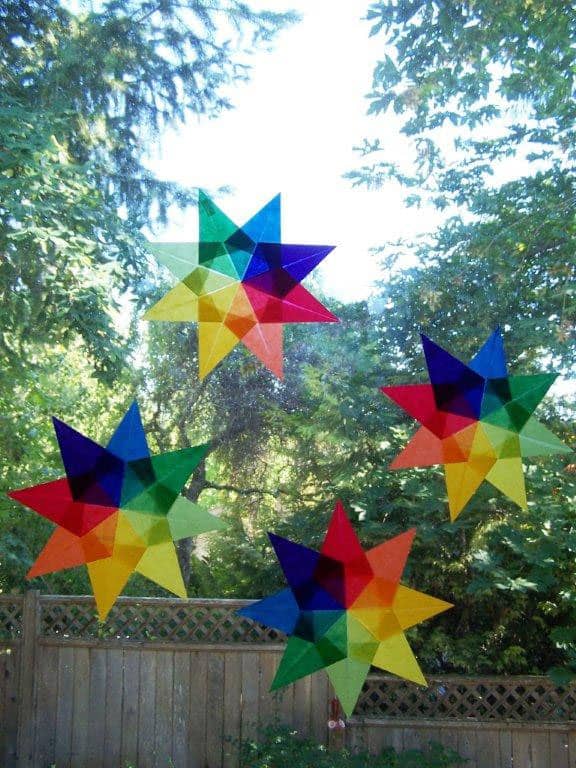 Kite Paper Stars (via Playful Learning) These pretty window paper kite stars are so stunning to admire, especially as the sun shines through!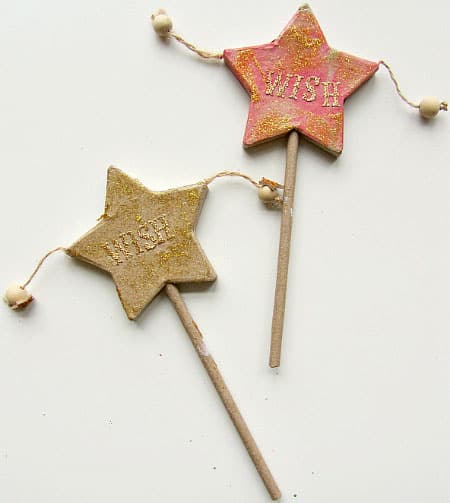 Star Spin Drum (via No Time For Flash Cards) Have your kids decorate this fun little spin drum instrument and make a wish or two in the process.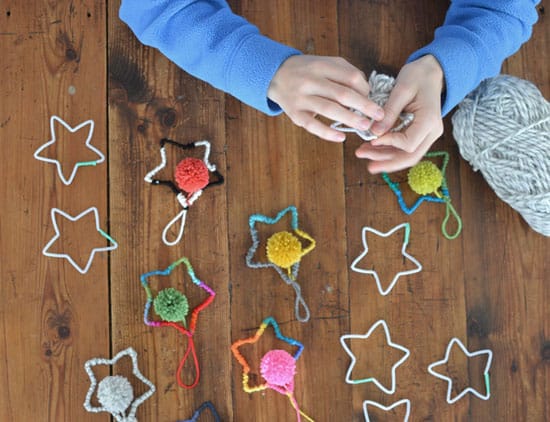 Yarn Wrapped Ornaments (via Small For Big) These colorful chunky pom pom star ornaments are an adorable craft for kids to make and would look so cute hung up to add bright pops of color.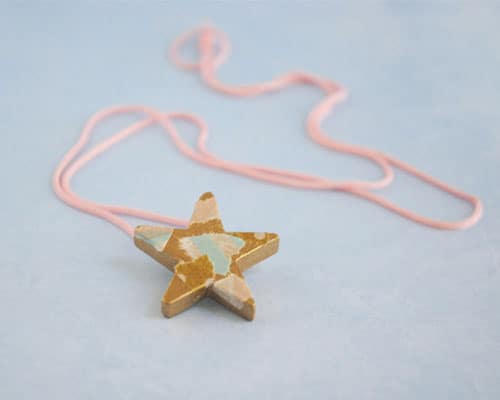 Star Necklace (via Zakka Life) Give kids a close reminder to always shine bright with this cute and simple wooden star pendant DIY.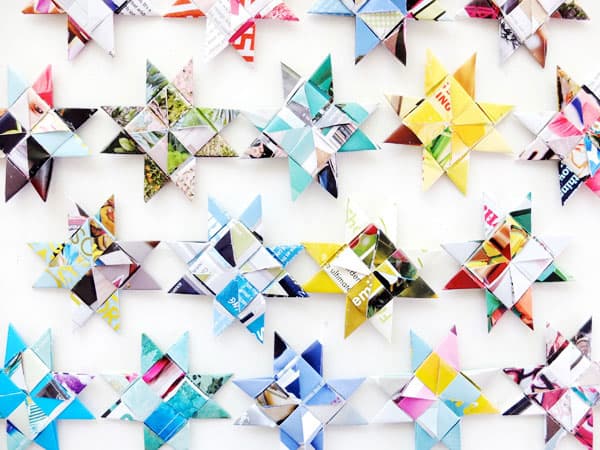 Recycled Stars (via My Poppet) These modern folded stars make good use of recycled magazine pages and are something an older child can make as decorative stars.
Check out more creative kids' crafts here.